Wielka promocja z grami na Xbox Series X|S i Xbox One. Microsoft przecenia ponad 650 produktów na Black Friday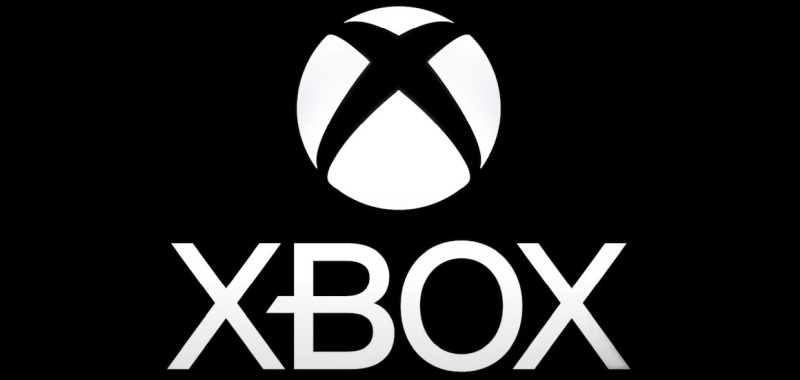 Microsoft również rozpoczyna świętowanie Black Friday, zachęcając swoich sympatyków do zakupów gier. Ogromna promocja uwzględnia ponad 600 gier i przepustek sezonowych na Xboksa One oraz Xboksy Series X|S (dzięki wstecznej kompatybilności) w niższych cenach. Sprawdźcie szczegóły.
Black Friday to dzień, który coraz huczniej jest wykorzystywany przez wydawców gier. Po okazałej promocji Sony dotyczącej pozycji na PS4 oraz PS5, również gigant z Redmond oferuje swoim graczom całą gamę gier i Season Passów w obniżonych cenach. 
Jak rozpoczynać promocję, to z przytupem – na Microsoft Store wystartowało właśnie ogromne zestawienie, w którym oprócz nowszych tytułów, znajdziecie także starsze produkcje. Wśród wartych uwagi serii można wskazać między innymi Assassin's Creed, Need for Speed, Resident Evil czy Mass Effect. W niższej cenie kupić można także dwie części gier Moon Studios - Ori and the Will of the Wisps oraz Ori and the Blind Forest – czy wiele tytułów spod szyldu The Sims 4 wraz z dodatkami.
Pamiętajcie, że dzięki wstecznej kompatybilności gry, które zakupicie na Xboksa One mogą zostać uruchomione na Xboksie Series X|S. Microsoft również przecenił dostęp do abonamentu Xbox Game Pass Ultimate.
Wielka promocja z grami na Xbox Series X|S i Xbox One
1000 Neverwinter Zen - 23,09 zł
11000 Neverwinter Zen - 232,39 zł
23000 Neverwinter Zen - 464,79 zł
8-Bit RTS Series - Complete Collection - 24,99 zł
A Way Out - 29,49 zł
A.O.T. 2 - 119,99 zł
A.O.T. 2 Deluxe Edition - 159,99 zł
A.O.T. 2: Final Battle - 167,99 zł
A.O.T. 2: Final Battle Upgrade Pack - 139,99 zł
ABZU - 34,99 zł
ACE COMBAT™ 7: SKIES UNKNOWN - 95,69 zł
ACE COMBAT™ 7: SKIES UNKNOWN Deluxe Edition - 125,39 zł
Adam's Venture: Origins - 4,99 zł
Adventure Time: Pirates of the Enchiridion - 29,99 zł
Age of Wonders: Planetfall Deluxe Edition - 91,57 zł
Aktualizacja do Edycji Świątecznej STAR WARS™ Battlefront™ II - 64,99 zł
Alice: Madness Returns - 17,49 zł
Ancestors: The Humankind Odyssey - 67,60 zł
Anthem™ - 43,34 zł
Anthem™: Edycja Legionu Świtu - 49,34 zł
Apex Legends™ – dwupak Lifeline I Bloodhound - 89,69 zł
Apex Legends™ – Edycja Bloodhound - 58,49 zł
Apex Legends™ – Edycja Lifeline - 58,49 zł
Apex Legends™ – Edycja Octane'a - 58,49 zł
Arcade Classics Anniversary Collection - 42,99 zł
Arise: A simple story - 47,99 zł
ARK: Survival Evolved - 43,99 zł
ARK: Survival Evolved Explorer's Edition - 89,99 zł
Arkane Anniversary Collection - 125,99 zł
Ash of Gods Redemption - 37,49 zł
Assassin's Creed® IV Black Flag - 31,99 zł
Assassin's Creed® Odyssey - 86,99 zł
Assassin's Creed® Odyssey - PRZEPUSTKA SEZONOWA - 84,99 zł
Assassin's Creed® Odyssey - ZŁOTA EDYCJA - 145,24 zł
Assassin's Creed® Origins - 55,99 zł
Assassin's Creed® Origins - DELUXE EDITION - 65,99 zł
Assassin's Creed® Origins - Przepustka Sezonowa - 66,39 zł
Assassin's Creed® Syndicate - 39,92 zł
Assassin's Creed® The Ezio Collection - 39,99 zł
Assetto Corsa Competizione - 84,99 zł
Assetto Corsa Ultimate Edition - 67,99 zł
ATLAS (Game Preview) - 68,74 zł
Batman: Arkham Knight – Przepustka sezonowa - 27,99 zł
Batman: Return to Arkham - 83,59 zł
Batman™: Arkham Knight - 51,99 zł
Battle Chasers: Nightwar - 29,99 zł
Battlefield 1943™ - 18,74 zł
Battlefield 3™ - 22,49 zł
Battlefield 4 - 39,59 zł
Battlefield 4™ Edycja Premium - 39,49 zł
Battlefield Bad Company 2 - 17,49 zł
Battlefield: Bad Company - 23,09 zł
Battlefield™ 1 - 39,59 zł
Battlefield™ 1 Przepustka Premium - 31,59 zł
Battlefield™ 1 Rewolucyjna - 39,49 zł
Battlefield™ Hardline – Edycja Ultimate - 39,49 zł
Battlefield™ V – Edycja Standardowa - 59,69 zł
Battlefield™ V Edycja Kompletna - 107,59 zł
BATTLESHIP® - 25,99 zł
Battletoads - 46,24 zł
Bayonetta - 52,49 zł
Bayonetta & Vanquish 10th Anniversary Bundle - 84,99 zł
Ben 10: Wyprawa po moc! - 147,99 zł
Beyond Good & Evil HD - 10,49 zł
Big Buck Hunter Arcade - 10,49 zł
Bilet Sezonu 2019 Paladins + 2020 - 58,99 zł
Bilet sezonu SMITE 2020 - 72,00 zł
BioShock: The Collection - 41,80 zł
Black Desert - 1,000 Pearls - 27,99 zł
Black Desert - 10,000 Pearls - 239,99 zł
Black Desert: Conqueror Edition - 119,99 zł
Black Desert: Traveler Edition - 39,99 zł
Blasphemous - 57,49 zł
Bleeding Edge - 54,50 zł
Bloodstained: Ritual of the Night - 67,99 zł
Boggle - 15,99 zł
Book of Demons - 51,49 zł
Borderlands 3 - 98,99 zł
Borderlands 3 Super Deluxe Edition - 197,41 zł
Borderlands Legendary Collection - 125,40 zł
BRAWLHALLA - ALL LEGENDS PACK - 62,99 zł
Broken Steel - 7,19 zł
Brothers: a Tale of Two Sons - 24,99 zł
Bulletstorm: Full Clip Edition - 21,29 zł
Burnout™ Paradise Remastered - 21,99 zł
Capcom Beat 'Em Up Bundle - 41,99 zł
Cartoon Network: Battle Crashers - 14,99 zł
Castlevania Anniversary Collection - 42,99 zł
Castlevania: Lords of Shadow 2 - 37,49 zł
Child of Light - 17,99 zł
Citadel: Forged with Fire - 73,99 zł
CODE VEIN - 82,46 zł
CODE VEIN Deluxe Edition - 115,17 zł
Contra Anniversary Collection - 42,99 zł
CONTRA: ROGUE CORPS - 40,49 zł
Control Ultimate Edition - 84,99 zł
Cooking Simulator - 64,74 zł
Crackdown 3 - 54,99 zł
Crash Bandicoot™ 4: Najwyższy Czas - 188,49 zł
Crash™ Team Racing Nitro-Fueled - 59,49 zł
Crash™ Team Racing Nitro-Fueled - Nitros Oxide Edition - 87,49 zł
Crayola Scoot - 19,99 zł
Crysis Remastered - 89,36 zł
Cuphead - 69,36 zł
Cyfrowe Wydanie Deluxe Paladins 2019 + 2020 - 89,99 zł
Cyfrowe Wydanie Deluxe SMITE 2020 - 90,35 zł
DARK SOULS: REMASTERED - 50,99 zł
DARK SOULS™ II: Scholar of the First Sin - 42,49 zł
DARK SOULS™ III - 72,49 zł
DARK SOULS™ III - Deluxe Edition - 97,49 zł
Darkestville Castle - 55,99 zł
Darksiders III - Blades & Whip Edition - 131,99 zł
DCL-The Game - 84,99 zł
Dead Island Definitive Edition - 17,49 zł
DEAD OR ALIVE 6 (pełna wersja) - 71,99 zł
DEAD OR ALIVE 6 Digital Deluxe Edition - 80,99 zł
DEAD OR ALIVE 6 Season Pass 2 - 258,99 zł
Dead Space™ - 17,49 zł
Dead Space™ 2 - 22,49 zł
Dead Space™ 3 - 22,49 zł
Desperados III Deluxe Edition - 202,99 zł
Destiny 2: Edycja legendarna - 289,00 zł
Destiny 2: Porzuceni - 54,50 zł
Destiny 2: Twierdza Cieni - 57,49 zł
Deus Ex: Mankind Divided™ - 18,59 zł
Deus Ex: Rozłam Ludzkości - Digital Deluxe Edition - 28,49 zł
Devil May Cry 5 - 79,20 zł
Diablo III: Eternal Collection - 82,49 zł
DiRT Rally 2.0 - 40,62 zł
DiRT Rally 2.0 - Game of the Year Edition - 75,74 zł
Dishonored 2 - 52,79 zł
Dishonored® Definitive Edition - 26,99 zł
Dishonored® The Complete Collection - 104,99 zł
Dishonored®: Death of the Outsider™ - 38,99 zł
Dishonored®: Death of the Outsider™ Deluxe Bundle - 86,99 zł
Disintegration - 62,50 zł
Disneyland Adventures - 36,99 zł
DOA6 Przepustka sezonowa 1 - 195,99 zł
DOA6 Season Pass 3 - 295,99 zł
DOA6 Season Pass 4 - 331,99 zł
DOOM - 23,99 zł
DOOM (1993) - 6,29 zł
DOOM + Wolfenstein II Bundle - 68,99 zł
DOOM 3 - 12,59 zł
DOOM 64 - 6,29 zł
DOOM Eternal Deluxe Edition - 138,59 zł
DOOM Eternal Standard Edition - 95,69 zł
DOOM II (Classic) - 6,29 zł
DOOM Slayers Collection - 41,24 zł
Dragon Age: Początek - 22,49 zł
Dragon Age™ 2 - 17,49 zł
Dragon Age™: Inkwizycja - 29,49 zł
DRAGON BALL FIGHTERZ - 43,49 zł
DRAGON BALL FIGHTERZ - FighterZ Edition - 62,99 zł
DRAGON BALL FIGHTERZ - Ultimate Edition - 71,99 zł
Dragon Ball Xenoverse 1 and 2 Bundle - 75,99 zł
DRAGON BALL XENOVERSE 2 - 43,49 zł
DRAGON BALL Z: KAKAROT - 115,60 zł
DRAGON BALL Z: KAKAROT Deluxe Edition - 189,50 zł
DRAGON BALL Z: KAKAROT Ultimate Edition - 209,50 zł
Dragon's Dogma: Dark Arisen - 32,99 zł
Dread Nautical - 36,99 zł
DreamWorks Dragons Dawn of New Riders - 42,49 zł
Duke Nukem 3D: 20th Anniversary World Tour - 10,49 zł
Dungeons 3 - 68,74 zł
Dying Light: The Following - Edycja Rozszerzona - 119,99 zł
DYNASTY WARRIORS 9 Complete Edition - 248,99 zł
DYNASTY WARRIORS 9 Special Scenario Edition - 137,99 zł
DYNASTY WARRIORS 9 Special Weapon Edition - 124,49 zł
DYNASTY WARRIORS 9: Season Pass 2 - 119,99 zł
DYNASTY WARRIORS 9: Season Pass 3 - 139,99 zł
DYNASTY WARRIORS 9: Zestaw wszystkich Season Passes - 209,99 zł
eFootball PES 2021 SEASON UPDATE ARSENAL EDITION - 97,15 zł
eFootball PES 2021 SEASON UPDATE FC BARCELONA EDITION - 97,15 zł
eFootball PES 2021 SEASON UPDATE FC BAYERN MÜNCHEN EDITION - 97,15 zł
eFootball PES 2021 SEASON UPDATE JUVENTUS EDITION - 97,15 zł
eFootball PES 2021 SEASON UPDATE MANCHESTER UNITED EDITION - 97,15 zł
eFootball PES 2021 SEASON UPDATE STANDARD EDITION - 83,08 zł
Elex - 82,49 zł
Elite Dangerous Standard Edition - 44,99 zł
Epoka Lodowcowa Szalona Przygoda Scrata! - 73,99 zł
F1 2020 - 161,24 zł
F1® 2020 Deluxe Schumacher Edition - 184,99 zł
Fallout 3 - 17,99 zł
Fallout 4 - 38,99 zł
Fallout 4 Season Pass - 91,99 zł
Fallout 4: Automatron - 17,99 zł
Fallout 4: Contraptions Workshop - 9,11 zł
Fallout 4: Far Harbor - 45,99 zł
Fallout 4: Game of the Year Edition - 95,69 zł
Fallout 4: Nuka-World - 35,99 zł
Fallout 4: Vault-Tec Workshop - 9,11 zł
Fallout 4: Wasteland Workshop - 9,11 zł
Fallout 76 - 56,09 zł
Fallout 76: Raiders & Settlers Content Bundle - 62,49 zł
Fallout 76: Raiders Content Bundle - 42,00 zł
Fallout 76: Settlers Content Bundle - 42,00 zł
Fallout: New Vegas - 17,99 zł
Fallout: New Vegas - Dead Money - 10,49 zł
Fallout: New Vegas - Honest Hearts - 10,49 zł
Fallout: New Vegas - Lonesome Road (English) - 10,49 zł
Far Cry Primal - 39,92 zł
Far Cry® 4 - 39,92 zł
Far Cry® 5 - 55,99 zł
Far Cry® New Dawn - 75,99 zł
Far Cry®5 – Przepustka sezonowa - 61,99 zł
FAST & FURIOUS CROSSROADS - 104,50 zł
FAST & FURIOUS CROSSROADS: Deluxe Edition - 164,99 zł
FIFA 21 Edycja Beckhama na Xbox One i Xbox Series X|S - 158,94 zł
FIFA 21 Edycja Mistrzowska Xbox One & Xbox Series X|S - 175,49 zł
FIFA 21 Edycja Ultimate Xbox One & Xbox Series X|S - 224,49 zł
FIGHT NIGHT CHAMPION - 89,99 zł
Fishing Sim World: Pro Tour + Quad Lake Pass - 99,59 zł
Fishing Sim World®: Pro Tour - Collector's Edition - 113,99 zł
For Honor®Edycja Complete - 124,49 zł
FOR HONOR™ Standard Edition - 39,92 zł
Forza Horizon 4 edycja standardowa - ł149,50 zł
Forza Horizon 4 edycja Ultimate - 197,55 zł
Forza Horizon 4 LEGO® Speed Champions - 35,60 zł
Forza Horizon 4: Fortune Island - 35,60 zł
Forza Motorsport 7 Edycja Standard - 89,50 zł
Forza Motorsport 7 Edycja Ultimate - 122,15 zł
Gang Beasts - 34,99 zł
Gears 5 - 44,75 zł
Gears of War 4 - 39,50 zł
Generation Zero® - 51,99 zł
Generation Zero® - Resistance Bundle - 67,99 zł
Genesis Alpha One - 24,99 zł
Gigantosaurus - 73,99 zł
Goosebumps: The Game - 8,99 zł
Grand Theft Auto V PE - 64,99 zł
GRID - 40,62 zł
GRID Ultimate Edition - 51,87 zł
Halo 5: Guardians - 39,99 zł
Halo Wars: Definitive Edition - 29,99 zł
Halo: kolekcja Master Chief - 96,85 zł
Hasbro Family Fun Pack - Super Edition - 59,99 zł
Hellblade: Senua's Sacrifice - 61,99 zł
Hello Neighbor: Hide and Seek - 34,37 zł
HITMAN™ 2 - 57,79 zł
HITMAN™ 2 - Przepustka - 33,99 zł
Hotel Transylvania 3: Monsters Overboard - 29,99 zł
Hotshot Racing - 61,96 zł
How To Survive 2 - 14,99 zł
Human Fall Flat - 23,99 zł
Hungry Shark® World - 21,24 zł
Hunt: Showdown - 67,99 zł
Hunt: Showdown - Master Hunter Edition - 164,99 zł
Hunt: Showdown - The Bayou Edition - 209,99 zł
Hunting Simulator 2 - 138,74 zł
Hunting Simulator 2 - Bear Hunter Edition - 161,24 zł
Immortal Realms: Vampire Wars - 172,49 zł
Indivisible - 101,99 zł
Injustice™ 2 - 84,99 zł
Journey to the Savage Planet - 62,49 zł
JUMANJI: Gra wideo - 73,99 zł
JUMP FORCE - 72,49 zł
JUMP FORCE - Deluxe Edition - 103,49 zł
JUMP FORCE - Ultimate Edition - 114,99 zł
Jurassic World Evolution - 59,99 zł
Jurassic World Evolution - Deluxe Bundle - 62,99 zł
Jurassic World Evolution - Deluxe Content - 13,99 zł
Just Cause 3 - 15,79 zł
Just Cause 3: XXL Edition - 24,79 zł
Just Cause 4 - Edycja Kompletna - 72,49 zł
Just Cause 4 - Edycja Złota - 62,49 zł
Just Cause 4 – Karnet na dodatki - 40,91 zł
Just Cause 4: Reloaded - 42,49 zł
Just Dance® 2021 - 174,99 zł
Karta gotówkowa Megalodon - 215,89 zł
Kerbal Space Program Enhanced Edition - 42,49 zł
Killer Instinct: Definitive Edition - 42,49 zł
Kingdom Come: Deliverance - 62,00 zł
Kingdom Come: Deliverance - DLC Collection - 27,99 zł
Kingdom Come: Deliverance - Royal Edition - 84,99 zł
KINGDOM HEARTS - HD 1.5+2.5 ReMIX - 83,99 zł
KINGDOM HEARTS HD 2.8 Final Chapter Prologue - 82,49 zł
KINGDOM HEARTS Ⅲ - 86,69 zł
KINGDOM HEARTS Ⅲ Re Mind - 93,74 zł
KINGDOM HEARTS III Re Mind + wideo koncertowe - 127,49 zł
Kingdoms of Amalur: Re-Reckoning FATE Edition - 149,49 zł
L.A. Noire - 84,99 zł
Lara Croft and the Temple of Osiris - 10,49 zł
Lara Croft and the Temple of Osiris i przepustka sezonowa - 14,39 zł
LEGO® Batman™ 3: Poza Gotham - 49,99 zł
LEGO® DC Super-Złoczyńcy - 74,69 zł
LEGO® GWIEZDNE WOJNY™: Przebudzenie Mocy - 59,99 zł
LEGO® Iniemamocni - 74,69 zł
LEGO® Jurassic World™ - 59,99 zł
LEGO® Marvel Super Heroes 2 - 74,69 zł
LEGO® Marvel Super Heroes 2 Season Pass - 25,19 zł
LEGO® Marvel's Avengers - 74,99 zł
LEGO® Star Wars™: Przebudzenie Mocy – Season Pass - 16,99 zł
LEGO® Superzłoczyńcy DC Season Pass - 18,89 zł
Life is Strange 2 — Cały sezon - 52,78 zł
Life is Strange 2 — Odcinek 2 - 16,49 zł
Life is Strange 2 — Odcinek 3 - 16,49 zł
Life is Strange 2 — Odcinek 4 - 16,49 zł
Life is Strange 2 — Odcinek 5 - 16,49 zł
Life is Strange Complete Season (Episodes 1-5) - 13,99 zł
Life is Strange: Before the Storm – edycja specjalna - 20,59 zł
Life is Strange: Before the Storm – pełna edycja - 14,19 zł
Little Big Workshop - 73,99 zł
Little Nightmares Complete Edition - 24,99 zł
Livelock - 20,99 zł
Lords of the Fallen - 15,99 zł
Madden NFL 21: Edycja Deluxe Xbox One & Xbox Series X|S - 214,49 zł
Madden NFL 21: Edycja MVP Xbox One & Xbox Series X|S - 224,49 zł
Madden NFL 21: Xbox One & Xbox Series X|S - 158,94 zł
Mafia: Edycja Ostateczna - 126,75 zł
Mafia: Edycja Ostateczna - 126,75 zł
Mafia: Trilogy - 206,67 zł
Maneater - 120,24 zł
Mars: War Logs - 6,99 zł
MARVEL VS. CAPCOM: INFINITE - 42,49 zł
Marvel vs. Capcom: Infinite - Deluxe Edition - 99,99 zł
Marvel's Avengers - 144,99 zł
Marvel's Avengers: Edycja Deluxe - 174,99 zł
Mass Effect™: Andromeda – Edycja Rekruta Deluxe - 39,49 zł
Mass Effect™: Andromeda – Standardowa Edycja Rekruta - 21,99 zł
Mega Man 30th Anniversary Bundle - 167,49 zł
Mega Man Legacy Collection 1 & 2 Combo Pack - 52,99 zł
Mega Man X Legacy Collection 1+2 - 80,99 zł
Mega Man Zero/ZX Legacy Collection - 80,59 zł
Memories of Mars - 46,24 zł
METAL GEAR RISING: REVENGEANCE - 17,49 zł
METAL GEAR SOLID HD EDITION: 2 & 3 - 34,99 zł
Metal Gear Solid V: Ground Zeroes - 10,49 zł
METAL GEAR SOLID V: THE DEFINITIVE EXPERIENCE - 42,89 zł
METAL GEAR SOLID V: THE PHANTOM PAIN - 62,99 zł
METAL GEAR SURVIVE - 59,39 zł
Metro Exodus - 67,99 zł
Metro Exodus Expansion Pass - 43,87 zł
Metro Exodus Gold Edition - 105,99 zł
Metro Redux Bundle - 19,99 zł
Minecraft Dungeons – edycja bohatera - 92,11 zł
Mirror's Edge™ Catalyst - 21,99 zł
MONOPOLY FAMILY FUN PACK - 35,39 zł
MONOPOLY PLUS - 17,99 zł
Monster Energy Supercross - The Official Videogame 2 - 41,99 zł
Monster Energy Supercross 2 - Season Pass - 31,79 zł
Monster Energy Supercross 2 - Special Edition - 57,99 zł
Monster Hunter World: Iceborne - 83,08 zł
Monster Hunter World: Iceborne — Cyfr. Ed. Mistrzowska Deluxe - 149,25 zł
Monster Hunter World: Iceborne — Cyfrowa Edycja Deluxe - 110,55 zł
Monster Hunter World: Iceborne — Edycja Mistrzowska - 119,99 zł
MONSTER HUNTER: WORLD™ - 59,25 zł
Monster Jam Steel Titans - 84,99 zł
Moons of Madness - 59,99 zł
Mortal Kombat 11 - 83,60 zł
Mothership Zeta - 7,19 zł
MotoGP™19 - 41,99 zł
MX vs. ATV Supercross Encore - 29,99 zł
MXGP 2019 - The Official Motocross Videogame - 43,49 zł
MY HERO ONE'S JUSTICE 2 - 144,50 zł
MY HERO ONE'S JUSTICE 2 Deluxe Edition - 174,50 zł
MY HERO ONE'S JUSTICE - 72,49 zł
My Time at Portia - 32,99 zł
NARUTO SHIPPUDEN: Ultimate Ninja STORM 4 - 32,99 zł
NARUTO SHIPPUDEN: Ultimate Ninja STORM Legacy - 86,99 zł
NARUTO SHIPPUDEN: Ultimate Ninja STORM Trilogy - 84,99 zł
NARUTO TO BORUTO: SHINOBI STRIKER - 43,49 zł
NARUTO TO BORUTO: SHINOBI STRIKER Deluxe Edition - 59,99 zł
NASCAR Heat 5 - 114,99 zł
NASCAR Heat 5 - 2020 Season Pass - 68,74 zł
NASCAR Heat 5 - Gold Edition - 161,24 zł
NBA 2K Playgrounds 2 - 30,99 zł
NBA 2K21 - 149,50 zł
NBA JAM: On Fire Edition - 18,74 zł
NBA LIVE 19 - 17,69 zł
Need for Speed Rivals - 21,99 zł
Need for Speed™ - 21,99 zł
Need for Speed™ Heat - 86,69 zł
Need for Speed™ Heat Edycja Deluxe - 98,69 zł
Need for Speed™ Hot Pursuit Remastered - 134,99 zł
Need for Speed™ Payback - 29,49 zł
Need for Speed™ Payback – Edycja Deluxe - 31,59 zł
New Super Lucky's Tale - 138,74 zł
NHL™ 21 - 158,94 zł
NHL™ 21 Edycja Deluxe - 174,49 zł
NHL™ 21 Edycja Great Eight - 194,99 zł
Nickelodeon: Kart Racers - 25,49 zł
No Man's Sky - 138,74 zł
Oblivion - 17,99 zł
ONE PIECE World Seeker Deluxe Edition - 100,99 zł
ONE PIECE: PIRATE WARRIORS 4 - 144,50 zł
ONE PIECE: PIRATE WARRIORS 4 Deluxe Edition - 219,45 zł
ONE PUNCH MAN: A HERO NOBODY KNOWS - 115,60 zł
Operation: Anchorage - 7,19 zł
Operencia: The Stolen Sun - 54,99 zł
Ori and the Blind Forest: Definitive Edition - 17,49 zł
Ori and the Will of the Wisps - 54,99 zł
Outward - 52,13 zł
Overcooked - 12,49 zł
Overcooked! + Overcooked! 2 - 81,24 zł
Overcooked! 2 - 47,99 zł
Overcooked! 2 - Gourmet Edition - 104,99 zł
OVERPASS™ - 138,74 zł
OVERPASS™ DELUXE EDITION - 161,24 zł
Overwatch® Legendary Edition - 113,02 zł
Pakiet 20 Year Celebration - 8,74 zł
Pakiet czempionów Paladins - 29,69 zł
Pakiet DLC Assetto Corsa Competizione Intercontinental GT - 49,99 zł
Pakiet dodatków do Dragon Age™: Inkwizycja - 29,49 zł
Pakiet Risk of Rain 1 + 2 - 87,59 zł
Pakiet rozszerzeń Civilization VI - 101,99 zł
Pakiet Unravel Yarny - 38,93 zł
Pakiet: South Park™ : The Stick of Truth™ + The Fractured but Whole™ - 101,49 zł
Pathfinder: Kingmaker - Definitive Edition - 146,99 zł
Paw Patrol: On a Roll - 118,99 zł
PAYDAY 2: CRIMEWAVE EDITION - 27,99 zł
Peaky Blinders: Mastermind - 45,99 zł
PGA TOUR 2K21 - 180,23 zł
PGA TOUR 2K21 Digital Deluxe - 216,30 zł
Phoenix Wright: Ace Attorney Trilogy - 61,99 zł
Plants vs. Zombies™ Garden Warfare 2 - 43,99 zł
Plants vs. Zombies™: Bitwa o Neighborville - 39,49 zł
Plants vs. Zombies™: Bitwa o Neighborville Deluxe Edition - 49,74 zł
PLAYERUNKNOWN'S BATTLEGROUNDS - 19,99 zł
Point Lookout - 7,19 zł
Portal Knights - 27,99 zł
Prey - 36,29 zł
Prey + Dishonored 2 Bundle - 85,19 zł
Prey®: Digital Deluxe Edition - 50,99 zł
Prey®: Mooncrash - 23,99 zł
Project CARS 2 Deluxe Edition - 62,99 zł
Project CARS 3 - 173,40 zł
Project CARS 3 Deluxe Edition - 293,30 zł
Przepustka samochodowa Forza Horizon 4 - 51,60 zł
Przepustka Sezonowa LEGO® Marvel's Avengers - 16,99 zł
PUBG – Pakiet świątecznej oferty promocyjnej I - 41,39 zł
PUBG – Zestaw G-Coin na Czarny Piątek II - 83,24 zł
PUBG – Zestaw G-Coin na Czarny Piątek III - 367,99 zł
R.B.I. Baseball 20 - 27,74 zł
RACCOON CITY EDITION - 133,99 zł
RAD - 23,99 zł
RAGE - 17,99 zł
RAGE 2 - 86,99 zł
RAGE 2: Deluxe Edition - 113,99 zł
Railway Empire - 68,74 zł
Rapala Fishing: Pro Series - 10,49 zł
Rare Replay - 24,99 zł
Rayman Legends - ł29,49 zł
ReCore - 23,12 zł
Red Dead Redemption 2 - 112,49 zł
Red Dead Redemption 2: Ultimate Edition - 139,64 zł
Red Faction Guerrilla Re-Mars-tered - 24,99 zł
Relicta - 59,49 zł
Resident Evil - 20,99 zł
Resident Evil 0 - 20,99 zł
RESIDENT EVIL 2 - 67,99 zł
RESIDENT EVIL 2 Deluxe Edition - 83,59 zł
RESIDENT EVIL 3 - 82,49 zł
resident evil 4 - 31,59 zł
Resident Evil 5 - 33,59 zł
Resident Evil 6 - 33,59 zł
RESIDENT EVIL 7 biohazard - 39,49 zł
RESIDENT EVIL 7 biohazard Gold Edition - 84,99 zł
RIDE 3 - 41,99 zł
RIDE 3 - Gold Edition - 65,99 zł
RIDE 3 - Season Pass - 42,49 zł
Rise of the Tomb Raider - subskrypcja serii - 16,79 zł
Rise of the Tomb Raider: 20 rocznica - 24,99 zł
Risk of Rain - 22,50 zł
Risk of Rain 2 - 65,40 zł
Rocksmith® 2014 Edition - Remastered - 36,29 zł
Rogue Company: Optymalny Pakiet Założycielski - 106,60 zł
Rogue Company: Standardowy Pakiet Założycielski - 54,60 zł
Rogue Company: Startowy Pakiet Założycielski - 27,30 zł
Romancing SaGa 3 - 54,99 zł
Rozszerzenie Mortal Kombat 11: Następstwa - 84,50 zł
Rugby 20 - 99,99 zł
Rush: Przygoda ze studiem DisneyPixar - 36,99 zł
Ryse: Legendary Edition - 49,74 zł
Saints Row IV: Re-Elected & Gat out of Hell - 19,99 zł
Saints Row The Third Remastered - 101,99 zł
Samurai Jack: Battle Through Time - 147,99 zł
ScreamRide - 34,49 zł
Scribblenauts Showdown - 42,49 zł
Sea of Solitude - 35,99 zł
Sea of Thieves: edycja specjalna z okazji czarnego piątku - 112,49 zł
Sekiro™: Shadows Die Twice - edycja GOTY - 188,49 zł
Shadow of the Tomb Raider Definitive Edition - 62,49 zł
Shadow of the Tomb Raider Definitive Edition - dodatki - 25,49 zł
Shape Up Gold Edition - 35,99 zł
Shotgun Farmers - 36,79 zł
Sid Meier's Civilization VI - 69,29 zł
Silent Hill: HD Collection - 24,99 zł
Sine Mora EX - 17,49 zł
Skate 3 - 17,49 zł
skate. - 27,99 zł
Skater XL - 147,99 zł
Skelattack - 20,99 zł
Skyrim Special Edition + Fallout 4 G.O.T.Y Bundle - 135,99 zł
Sleeping Dogs™ Definitive Edition - 14,99 zł
SMITE Pakiet bogów Ultimate - 23,75 zł
Sniper Elite 3 ULTIMATE EDITION - 47,49 zł
Sniper Elite 4 - 47,99 zł
Sniper Elite 4 Digital Deluxe Edition - 59,99 zł
Sniper Elite V2 Remastered - 64,99 zł
Sniper Ghost Warrior Contracts - 52,49 zł
Sonic Adventure - 8,99 zł
SOULCALIBUR VI - 43,49 zł
SOULCALIBUR VI Deluxe Edition - 103,49 zł
South Park™: Kijek Prawdy ™ - 39,92 zł
South Park™: The Fractured but Whole™ - 59,99 zł
Space Crew - 69,99 zł
Spitlings - 55,99 zł
SpongeBob SquarePants: Battle for Bikini Bottom - Rehydrated - 87,49 zł
Spyro™ Reignited Trilogy - 59,49 zł
Star Trek Online: 1000 Zen - 23,09 zł
Star Trek Online: 11000 Zen - 232,39 zł
Star Trek Online: 23000 Zen - 464,79 zł
STAR WARS Jedi: Upadły zakon™ - 115,59 zł
STAR WARS™ Battlefront™ – Edycja Ultimate - 21,99 zł
STAR WARS™ Battlefront™ II - 49,99 zł
STAR WARS™ Battlefront™ II: Edycja Świąteczna - 63,19 zł
STAR WARS™: Squadrons - 107,99 zł
Starlink: Battle for Atlas™ - 65,99 zł
State of Decay 2: Juggernaut Edition - 59,99 zł
STEEP - 33,59 zł
Stellaris: Console Edition - 56,09 zł
Stellaris: Console Edition - Deluxe Edition - 72,59 zł
Stranded Deep - 61,96 zł
Street Fighter 30th Anniversary Collection - 62,00 zł
Street Outlaws: The List - 27,74 zł
Subnautica - 64,99 zł
Sudden Strike 4 - Complete Collection - 91,99 zł
Sunset Overdrive - 19,99 zł
Sunset Overdrive: Ekskluzywna edycja - 27,24 zł
SUPER BOMBERMAN R - 44,99 zł
SUPERHOT: MIND CONTROL DELETE - 69,99 zł
Surviving Mars - 29,99 zł
Surviving Mars - Digital Deluxe Edition - 50,99 zł
Surviving Mars - First Colony Edition - 68,99 zł
SWORD ART ONLINE Alicization Lycoris - 193,49 zł
SWORD ART ONLINE Alicization Lycoris Deluxe Edition - 355,24 zł
SWORD ART ONLINE: FATAL BULLET Complete Edition - 72,49 zł
Śródziemie™: Cień wojny - 67,99 zł
Tales of Vesperia: Definitive Edition - 42,49 zł
Team Sonic Racing™ - 110,49 zł
TEKKEN 7 - 41,79 zł
TEKKEN 7 - Ultimate Edition - 83,79 zł
Tell Me Why: Chapters 1-3 - 87,09 zł
Tennis World Tour 2 - 114,99 zł
TENNIS WORLD TOUR 2 ACE EDITION - 161,24 zł
Terraria - 33,99 zł
The Catch: Carp & Coarse - Deluxe Edition - 99,99 zł
The Council - Complete Season - 25,62 zł
The Crew - 32,33 zł
THE CREW® 2 - Deluxe Edition - 47,99 zł
The Crew® 2 Standard Edition - 49,99 zł
The Crew® Ultimate Edition - 65,99 zł
The Dark Pictures Anthology: Man Of Medan - 80,39 zł
The Disney Afternoon Collection - 19,74 zł
The Division 2 - Warlords of New York - Expansion - 49,99 zł
The Drone Racing League Simulator - 32,19 zł
The Elder Scrolls Online: Greymoor - 95,69 zł
The Elder Scrolls Online: Greymoor Collector's Ed. Upgrade - 75,89 zł
The Elder Scrolls Online: Greymoor Collector's Edition - 125,39 zł
The Elder Scrolls Online: Greymoor Upgrade - 56,09 zł
The Elder Scrolls V: Skyrim Special Edition - 70,39 zł
The Elder Scrolls® Online - 31,99 zł
The Evil Within - 17,99 zł
The Evil Within Digital Bundle - 38,99 zł
The Evil Within Season Pass - 13,49 zł
The Evil Within® 2 - 33,99 zł
The Jackbox Party Pack 7 - 103,11 zł
The Outer Worlds - 82,49 zł
The Pitt - 7,19 zł
The Sims™ 4 - 39,49 zł
The Sims™ 4 Bundle – Witaj w Pracy, Zjedzmy na mieście, Kuchnia na wypasie Akcesoria - 99,49 zł
The Sims™ 4 Być rodzicem - 67,49 zł
The Sims™ 4 Cztery pory roku - 78,99 zł
The Sims™ 4 Dzień w Spa. - 67,49 zł
The Sims™ 4 Imprezowa Edycja Specjalna - 44,99 zł
The Sims™ 4 Kraina magii - 67,49 zł
The Sims™ 4 Miejskie życie - 78,99 zł
The Sims™ 4 Plus Psy i koty – Zestaw - 49,74 zł
The Sims™ 4 Przygoda w dżungli - 67,49 zł
The Sims™ 4 Psy i koty Plus Mój pierwszy zwierzak Akcesoria - 78,99 zł
The Sims™ 4 Spotkajmy się - 78,99 zł
The Sims™ 4 Star Wars™: Wyprawa na Batuu Pakiet rozgrywki - 67,49 zł
The Sims™ 4 StrangerVille - 67,49 zł
The Sims™ 4 Ucieczka w Plener - 67,49 zł
The Sims™ 4 Uniwersytet - 78,99 zł
The Sims™ 4 Wampiry - 67,49 zł
The Sims™ 4 Witaj w Pracy - 78,99 zł
The Sims™ 4 Wyspiarskie życie - 78,99 zł
The Sims™ 4 Zestaw – Miejskie życie, Wampiry, Styl dawnych lat Akcesoria - 89,99 zł
The Sims™ 4 Zjedzmy na mieście - 67,49 zł
The Sims™ 4 Zostań gwiazdą - 78,99 zł
The Sims™ 4 Życie eko - 78,99 zł
The Surge - Augmented Edition - 32,49 zł
The Surge - The Good, the Bad and the Augmented Expansion - 14,49 zł
The Surge: A Walk in the Park - 20,99 zł
The Witcher 2 - 14,99 zł
theHunter: Call of the Wild - 45,99 zł
Titan Quest - 32,99 zł
Titanfall™ 2 - 17,59 zł
Titanfall™ 2: Edycja Ultimate - 17,69 zł
Tom Clancy's Rainbow Six Siege - Year 5 Pass - 71,74 zł
Tom Clancy's Rainbow Six® Siege Deluxe Edition - 35,99 zł
Tom Clancy's Rainbow Six® Siege Gold Edition - 89,99 zł
Tom Clancy's Rainbow Six® Siege Ultimate Edition - 139,99 zł
Tom Clancy's The Division® 2 - 35,99 zł
Tom Clancy's Ghost Recon Breakpoint - Gold Edition - 119,99 zł
Tom Clancy's Ghost Recon® Breakpoint - 86,99 zł
Tom Clancy's Ghost Recon® Wildlands - Standard Edition - 59,99 zł
Tom Clancy's Ghost Recon® Wildlands Year 2 Gold Edition - 86,99 zł
Tomb Raider: Definitive Edition - 11,99 zł
Tony Hawk's™ Pro Skater™ 1 + 2 - 142,49 zł
Tony Hawk's™ Pro Skater™ 1 + 2 - Edycja Cyfrowa Deluxe - 160,99 zł
Tony Stewart's All-American Racing - 109,99 zł
Tony Stewart's Sprint Car Racing - 73,99 zł
Torchlight II - 55,49 zł
Torment: Tides of Numenera - 39,99 zł
Totally Reliable Delivery Service - 34,99 zł
Totally Reliable Delivery Service Deluxe Edition - 54,99 zł
Tour de France 2017 - 11,99 zł
Train Sim World® 2 - 99,99 zł
Train Sim World® 2020 Collector's Edition - 114,99 zł
TRANSFORMERS: BATTLEGROUNDS - 147,99 zł
TRANSFORMERS: BATTLEGROUNDS - Cyfrowa Edycja Deluxe - 183,99 zł
Trollhunters: Defenders of Arcadia - 120,24 zł
Trylogia FIFA Droga do sławy - 49,79 zł
TT Isle of Man Ride on the Edge 2 - 166,49 zł
Two Point Hospital™ - ł84,99 zł
UFC® 4 - 187,84 zł
UFC® 4 Edycja Specjalna - 226,84 zł
Ugly Dolls Niedoskonała Przygoda - 25,49 zł
ULTIMATE MARVEL VS. CAPCOM 3 - 42,39 zł
Underworld Ascendant - 34,37 zł
UNO® - ł16,99 zł
Unravel - ł29,03 zł
Unravel Two - 29,03 zł
V-Rally 4 - 49,19 zł
V-Rally 4 Ultimate Edition - 66,59 zł
Valkyria Chronicles 4 - 49,99 zł
Valkyria Chronicles 4 Complete Edition - 62,99 zł
Vampire: The Masquerade - Coteries of New York - 55,49 zł
Vampire: The Masquerade - Shadows of New York - 47,99 zł
Vanquish - 52,49 zł
Virginia - 8,74 zł
Warhammer 40,000: Mechanicus - 123,94 zł
Wasteland 3 (Xbox One) - 167,49 zł
Watch Dogs: Legion - 188,49 zł
Watch Dogs: Legion - Gold Edition - 311,24 zł
Watch Dogs: Legion - Ultimate Edition - 367,49 zł
We Happy Few - 57,79 zł
We Happy Few Digital Deluxe - 75,79 zł
Wersja deluxe Gears of War: Ultimate Edition - 39,50 zł
Wiedźmin 3: Dziki Gon - 38,99 zł
Wiedźmin 3: Dziki Gon - Krew i Wino - 31,99 zł
Wiedźmin 3: Dziki Gon – Edycja Gry Roku - 59,99 zł
Wiedźmin 3: Dziki Gon – Serca z Kamienia - 15,99 zł
Windbound - 89,24 zł
Wojna Krwi: Wiedźmińskie Opowieści - 39,99 zł
Wolfenstein: Alt History Collection - 189,99 zł
Wolfenstein: The New Order - 35,99 zł
Wolfenstein: The Old Blood - 27,99 zł
Wolfenstein: Youngblood - 38,09 zł
Wolfenstein: Youngblood Deluxe Edition - 50,99 zł
Wolfenstein® II: Przepustka sezonowa - 33,59 zł
Wolfenstein® II: The New Colossus™ - 67,99 zł
Wolfenstein® II: The New Colossus™ Digital Deluxe Edition - 115,99 zł
Wolfenstein®: The Two-Pack - 51,99 zł
World of Warships: Legends — Niepodległa potęga - 193,49 zł
World of Warships: Legends—rosyjski car - 68,74 zł
Worms Battlegrounds - 19,99 zł
WRC 8 Deluxe Edition FIA World Rally Championship Pre-order - 76,24 zł
WRC 8 FIA World Rally Championship - 62,49 zł
WRC 9 Deluxe Edition FIA World Rally Championship - 161,24 zł
WRC 9 FIA World Rally Championship - 138,74 zł
Wreckfest Complete Edition - 136,49 zł
WWE 2K Battlegrounds - 101,40 zł
WWE 2K Battlegrounds Digital Deluxe Edition - 114,95 zł
Wyścigi z Ryanem - 103,11 zł
XCOM® 2 - 59,74 zł
XCOM® 2 Collection - 94,99 zł
Zestaw BioWare - 49,79 zł
Zestaw dodatków Ultimate do Forza Horizon 4 - 79,60 zł
Zestaw gier Jackbox 3 - 51,99 zł
Zombieland: Double Tap- Road Trip - 27,74 zł
Zoo Tycoon: Ultimate Animal Collection - 36,99 zł
Źródło: Sklep Microsoftu