Gry na PS5 i PS4 w promocji. The Callisto Protocol i Dying Light 2 w niższych cenach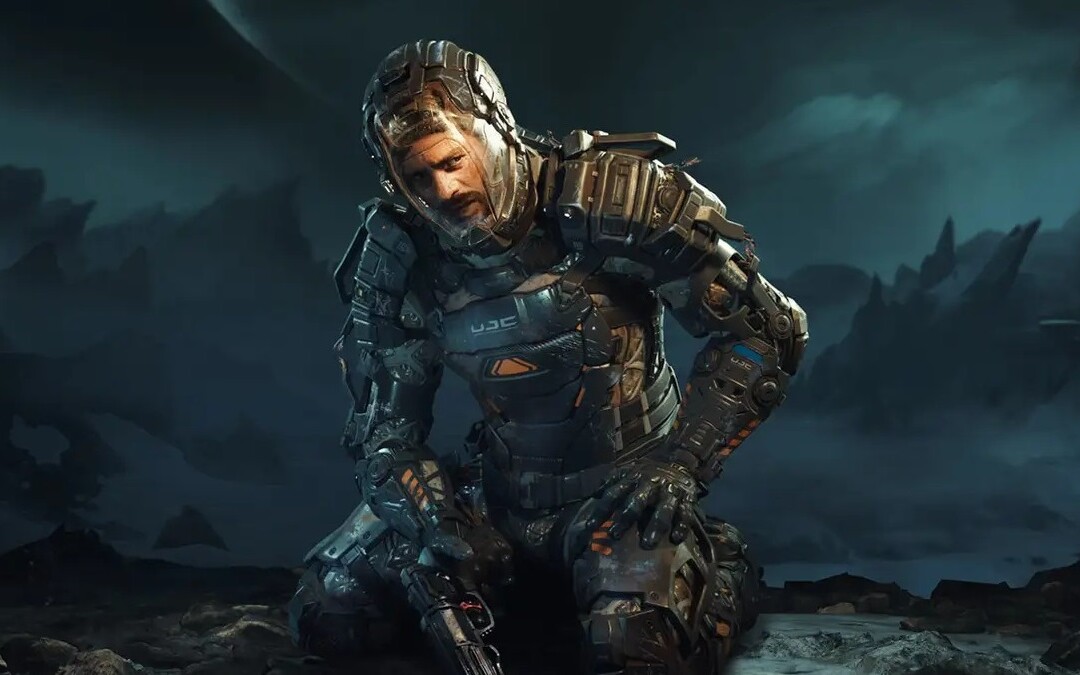 Japońskie przedsiębiorstwo rozpoczyna nowy miesiąc do bardzo dużej wyprzedaży produkcji. Użytkownicy konsol PlayStation mogą sięgnąć po setki tytułów w niższych kwotach. Poznajcie szczegóły.
Sony nie ustaje w zachęcaniu swojej społeczności do zakupów. Po podwójnej promocji skierowanej w szczególności do subskrybentów abonamentu PS Plus przyszedł czas na następne akcje. Tym razem przedsiębiorstwo promuje listę, które będzie ważna do 15 marca.
Marcowa promocja na PS Store stała się faktem – w ofercie Japończyków znalazły się setki gier w niższych cenach. Na uwagę szczególnie zasługują takie produkcje jak The Callisto Protocol - Digital Deluxe Edition za 251,30 zł, Edycja Deluxe Dying Light 2 Stay Human za 197,40 zł (a dla subskrybentów PS Plus nawet za 180,95 zł), Syberia - The World Before (142,35 zł), pakiet zawierający dwie odsłony serii A Plague Tale, czyli A Plague Tale Bundle (237,30 zł), Vampire: The Masquerade – Swansong (85,47 zł), Alfred Hitchcock – Vertigo kosztujące 109,85 zł, Cyberpunk 2077 (104,50 zł), Wiedźmin 3: Dziki Gon Edycja Kompletna (113,40 zł) czy The Medium Deluxe Edition za 133,84 zł.
Entuzjaści nieco starszych pozycji mogą sięgnąć po Resident Evil 5 (33,60 zł), Persona 5 Strikers (103,60 zł), Tom Clancy's Ghost Recon Breakpoint (43,48 zł), The Sinking City (52,25 zł, natomiast dzięki subskrybcji PS Plus nawet 41,80 zł), The Surge 2 (42,16 zł) czy The Evil Within 2 (33,80 zł).
Planujecie zakupy gier w tym tygodniu? Sprawdźcie nowości, jakie promuje PlayStation w tym tygodniu.
Gry na PS5 i PS4 w promocji
| | |
| --- | --- |
| 112th Seed PS4 | 9,00 zł |
| 112th Seed PS5 | 9,00 zł |
| 16-Bit Soccer PS4 | 8,91 zł |
| 2URVIVE PS4 | 16,00 zł |
| 39 Days to Mars PS4 | 37,52 zł |
| 41 Hours PS4 & PS5 | 53,40 zł |
| 428: Shibuya Scramble PS4 | 43,80 zł |
| A Fisherman's Tale PS4 | 10,35 zł |
| A HERO AND A GARDEN PS4™ & PS5™ | 11,25 zł |
| A Monster's Expedition (Through Puzzling Exhibitions) PS5 | 52,65 zł |
| A Plague Tale Bundle PS5 | 237,30 zł |
| A YEAR OF SPRINGS PS4 & PS5 | 11,25 zł |
| A.O.T. 2 PS4 | 149,50 zł |
| ADIOS Amigos: Galactic Explorers PS4 | 27,00 zł |
| AER – Memories of Old PS4 | 6,30 zł |
| AI: THE SOMNIUM FILES – nirvanA Initiative PS4 | 181,30 zł |
| AI: THE SOMNIUM FILES PS4 | 33,80 zł |
| AKIBA'S TRIP: Hellbound & Debriefed PS4 | 51,60 zł |
| ASSAULT GUNNERS HD EDITION PS4 | 22,50 zł |
| Accident PS4 | 47,20 zł |
| Action Henk PS4 | 13,80 zł |
| Adventure Academia: The Fractured Continent PS4 | 135,20 zł |
| Adventure Time: Pirates of the Enchiridion PS4 | 43,60 zł |
| Aeon Drive PS5 | 48,30 zł |
| After Wave: Downfall PS4 | 34,50 zł |
| Agatha Christie – Hercule Poirot: The First Cases PS4 | 84,50 zł |
| Agatha Christie – The ABC Murders PS4 | 8,90 zł |
| Agent Intercept PS4 & PS5 | 53,40 zł |
| Agony PS4 | 7,90 zł |
| Air Bounce – The Jump 'n' Run Challenge PS4 | 22,80 zł |
| Air Conflicts Vietnam Ultimate Edition PS4 | 47,20 zł |
| Alfred Hitchcock – Vertigo PS4 | 109,85 zł |
| Alfred Hitchcock – Vertigo PS5 | 109,85 zł |
| Aliens: Fireteam Elite PS4 & PS5 | 77,40 zł |
| Amazing Discoveries In Outer Space PS4 | 18,90 zł |
| American Fugitive PS4 | 8,40 zł |
| Ancestors Legacy PS4 | 21,75 zł |
| Angels with Scaly Wings PS4 & PS5 | 25,20 zł |
| Anna's Quest PS4 | 8,40 zł |
| Annihilation PS4 | 8,22 zł |
| Ara Fell: Enhanced Edition PS4 | 40,50 zł |
| ArcaniA – The Complete Tale PS4 | 15,80 zł |
| Arise: A simple story PS4 | 35,60 zł |
| Arizona Sunshine® PS4 | 16,90 zł |
| Arkanoid Eternal Battle PS5 | 86,43 zł |
| Armed Emeth PS5 | 44,85 zł |
| Ascendshaft PS4 | 0,57 zł |
| Ascendshaft and Endless Shaft PS4 | 1,37 zł |
| Assassin's Creed Chronicles – Trilogy PS4 | 29,99 zł |
| Assassin's Creed Chronicles: China PS4 | 18,00 zł |
| Assassin's Creed® III Remastered PS4 | 63,96 zł |
| Assassin's Creed® Odyssey PS4 | 72,25 zł |
| Assassin's Creed® Rogue Remastered PS4 | 39,56 zł |
| Assassin's Creed® Unity PS4 | 35,97 zł |
| Assassin's Creed Chronicles: India PS4 | 18,00 zł |
| Assassin's Creed® Chronicles: Russia PS4 | 18,00 zł |
| Assassin's Creed® Valhalla + Watch Dogs®: Legion Bundle PS5 | 134,75 zł |
| Astalon: Tears Of The Earth PS4 | 56,40 zł |
| Asterix & Obelix Slap Them All! PS5 | 84,50 zł |
| Asterix & Obelix Slap them All! PS4 | 67,60 zł |
| Asterix & Obelix XXL 2 PS5 | 131,40 zł |
| Asterix & Obelix XXL 2 PS5 | 131,40 zł |
| Asterix & Obelix XXL3: The Crystal Menhir PS5 | 42,25 zł |
| Asterix & Obelix XXL: Romastered PS5 | 84,50 zł |
| Asterix & Obelix XXXL : The Ram From Hibernia PS5 | 142,35 zł |
| Avenging Spirit PS4 & PS5 | 18,90 zł |
| Ayleouna PS4 | 0,56 zł |
| Ayo the Clown PS4 & PS5 | 44,50 zł |
| BALAN WONDERWORLD PS4 & PS5 | 50,70 zł |
| BIG CROWN: SHOWDOWN PS4 | 11,80 zł |
| BLACKSAD: Under the Skin PS4 | 25,35 zł |
| BROK the InvestiGator PS4 & PS5 | 109,00 zł |
| BRUTAL RAGE PS4 | 16,00 zł |
| Baja: Edge of Control HD PS4 | 24,80 zł |
| Banner of the Maid PS4 | 53,90 zł |
| Bartender VR Simulator PS4 | 64,80 zł |
| Bassmaster® Fishing 2022: Super Deluxe Edition PS5 | 53,60 zł |
| Batbarian: Testament of the Primordials PS4 | 55,20 zł |
| Batman™: Arkham VR PS4 | 16,80 zł |
| Battle Chasers: Nightwar PS4 | 24,80 zł |
| Battle Planet – Judgement Day PS4 | 33,75 zł |
| Battle Worlds: Kronos PS4 | 15,80 zł |
| Battlefield 4™ PS4 | 27,65 zł |
| Battlefield™ 1 PS4 | 27,65 zł |
| Battlefield™ V PS4 | 42,25 zł |
| Batu Ta Batu PS4 | 10,50 zł |
| Beautiful Desolation PS4 | 22,25 zł |
| BeeFense BeeMastered PS4 | 18,00 zł |
| Big Buck Hunter Arcade PS4 | 19,75 zł |
| BioShock Infinite: The Complete Edition PS4 | 31,60 zł |
| Bishoujo Battle Cyber Panic! PS4 | 13,50 zł |
| Bishoujo Battle Cyber Panic! PS5 | 13,50 zł |
| Black Mirror PS4 | 33,80 zł |
| Bladed Fury PS4 | 44,50 zł |
| Blair Witch PS4 | 31,00 zł |
| Blaze and the Monster Machines: Axle City Racers PS4 | 67,60 zł |
| Blazing Chrome PS4 | 30,80 zł |
| Bleep Bloop PS4 | 5,40 zł |
| Bloodborne™ PS4 | 44,50 zł |
| Bonfire Peaks PS5 | 52,65 zł |
| Bonkies PS4 | 31,50 zł |
| Book of Demons PS4 | 36,40 zł |
| Borderlands: The Handsome Collection PS4 | 42,25 zł |
| Bot Gaiden PS4 & PS5 | 48,30 zł |
| Bravo Team PS4 | 62,00 zł |
| Brick Breaker PS4 | 9,00 zł |
| Brick Breaker PS5 | 22,50 zł |
| Bubble Shooter FX PS4 | 9,00 zł |
| Bug Fables: The Everlasting Sapling PS4 | 80,40 zł |
| Bullet Roulette PS4 | 16,00 zł |
| Bulletstorm: Full Clip Edition PS4 | 16,90 zł |
| CHRONO CROSS: THE RADICAL DREAMERS EDITION PS4 | 62,30 zł |
| Caffeine: Victoria's Legacy PS4 & PS5 | 48,60 zł |
| Cake Bash PS4 | 63,00 zł |
| Call of The Sea PS5 | 50,40 zł |
| Can You Escape? PS4 | 18,00 zł |
| Can You Escape? PS5 | 18,00 zł |
| Cannon Brawl PS4 | 13,50 zł |
| Capcom Beat 'Em Up Bundle PS4 | 42,00 zł |
| Captain Cat PS4 | 6,75 zł |
| Cartoon Network: Battle Crashers PS4 | 19,75 zł |
| Cat Quest II PS4 | 22,77 zł |
| Cat Quest PS4 | 19,47 zł |
| Catlateral Damage PS4 | 27,00 zł |
| Catlateral Damage: Remeowstered PS5 | 29,50 zł |
| Chaos on Deponia PS4 | 5,10 zł |
| Chernobylite PS4 | 58,05 zł |
| Chernobylite PS5 | 58,05 zł |
| Children of Silentown PS5 | 66,75 zł |
| Children of Zodiarcs PS4 | 22,50 zł |
| Chorus PS5 | 42,25 zł |
| Circuits PS4 | 6,75 zł |
| City of Brass PS4 | 17,80 zł |
| Clid The Snail PS4 | 16,80 zł |
| Clone Drone In The Danger Zone PS4 | 53,40 zł |
| Cobra Kai 2: Dojos Rising PS5 | 87,60 zł |
| Code: Realize ~Bouquet of Rainbows~ PS4 | 65,70 zł |
| Code: Realize ~Wintertide Miracles~ PS4 | 87,60 zł |
| Coffee Crisis PS4 | 13,50 zł |
| Collapsed PS4 | 31,05 zł |
| Conan Chop Chop PS4 | 44,50 zł |
| Conan Exiles PS4 | 65,70 zł |
| Concept Destruction PS4 & PS5 | 8,40 zł |
| Concept Destruction PS4 & PS5 | 8,40 zł |
| Conception PLUS: Maidens of the Twelve Stars PS4 | 77,70 zł |
| Cooking Simulator PS4 | 50,40 zł |
| Corpse Party PS4 | 62,30 zł |
| Crash Bandicoot™ N. Sane Trilogy PS4 | 67,60 zł |
| Crash Drive 3 PS5 | 21,30 zł |
| Crash Drive 3 PS5 | 21,30 zł |
| Crawl PS4 | 44,85 zł |
| Creaks PS4 | 25,20 zł |
| Cricket 22 PS5 | 149,50 zł |
| Cricket 22 PS5 | 149,50 zł |
| Crimson Spires PS4 & PS5 | 33,60 zł |
| Croc's World 2 PS4 | 9,57 zł |
| Croc's World 3 PS4 | 8,91 zł |
| Croc's World PS4 | 8,91 zł |
| Croc's World Run PS4 | 9,57 zł |
| Crypt of the Serpent King PS4 | 2,70 zł |
| Crysis 2 Remastered PS4 | 62,50 zł |
| Crysis 3 Remastered PS4 | 62,00 zł |
| Cubers: Arena PS4 | 27,60 zł |
| Cyberpunk 2077 PS5 | 104,50 zł |
| DCL – The Game PS4 | 42,25 zł |
| DEAD OR SCHOOL PS4 | 38,70 zł |
| DEAD RISING 2 Off The Record PS4 | 25,20 zł |
| DEAD RISING 2 PS4 | 23,70 zł |
| DEAD RISING PS4 | 19,75 zł |
| DEADCRAFT Deluxe Edition PS5 | 89,50 zł |
| DEADCRAFT PS5 | 57,00 zł |
| DEATH STRANDING DIRECTOR'S CUT PS5 | 87,60 zł |
| DISSIDIA® FINAL FANTASY® NT PS4 | 45,15 zł |
| DISTRAINT 2 PS4 | 13,20 zł |
| DNF Duel PS5 | 109,50 zł |
| DOOM Eternal Deluxe Edition – PS4 & PS5 | 98,67 zł |
| DOOM Eternal: Year One Pass (Standalone) PS5 | 53,60 zł |
| DRAGON BALL FIGHTERZ PS4 | 44,85 zł |
| DRAGON BALL XENOVERSE PS4 | 15,80 zł |
| DRAGON BALL: THE BREAKERS PS4 | 57,85 zł |
| Dakar 18 PS4 | 54,50 zł |
| Dandy & Randy DX PS4 & PS5 | 12,80 zł |
| Danganronpa 1/2 Reload PS4 | 33,80 zł |
| Danganronpa Another Episode: Ultra Despair Girls PS4 | 64,50 zł |
| Danganronpa S: Ultimate Summer Camp PS4 | 62,30 zł |
| Danganronpa V3: Killing Harmony PS4 | 84,50 zł |
| Dark Devotion PS4 | 35,60 zł |
| Dark Quest 2 PS4 | 34,50 zł |
| Darksiders Genesis PS4 | 33,80 zł |
| Darksiders Warmastered Edition PS4 | 15,80 zł |
| Darts PS4 | 11,25 zł |
| Dating Life: Miley X Emily PS4 & PS5 | 22,50 zł |
| Day D Tower Rush PS4 | 12,80 zł |
| Daydreamer: Awakened Edition PS4 | 9,80 zł |
| Dead Dungeon PS4 | 3,15 zł |
| Dead Nation™: Apocalypse Edition PS4 | 27,60 zł |
| Dead by Daylight PS4™ & PS5™ | 64,50 zł |
| Death Squared PS4 | 15,75 zł |
| Death's Door PS5 | 44,50 zł |
| Death's Gambit: Afterlife PS4 | 57,85 zł |
| Defunct PS4 | 6,30 zł |
| Deliver Us Mars PS4 & PS5 | 107,20 zł |
| Delivery Driver – The Simulation PS4 | 60,75 zł |
| Demetrios the BIG Cynical Adventure REPLASTERED PS5 | 4,50 zł |
| Demon's Tier+ PS5 | 13,50 zł |
| Deponia Doomsday PS4 | 5,10 zł |
| Deponia PS4 | 5,10 zł |
| Devastator PS5 | 16,00 zł |
| Devil May Cry 4 Special Edition PS4 | 31,20 zł |
| Devil May Cry 5 Special Edition PS5 | 84,50 zł |
| Die Young PS4 | 30,80 zł |
| Dimension Drive PS4 | 14,75 zł |
| Discovery Tour: Viking Age PS5 | 53,40 zł |
| Disgaea 4 Complete+ PS4 | 76,65 zł |
| Divinity: Original Sin 2 – Definitive Edition PS4 | 103,60 zł |
| Dodgeball Academia PS4 | 68,40 zł |
| Dolmen PS5 | 33,80 zł |
| Don't Be Afraid PS4 | 27,00 zł |
| Don't Starve Together: Console Edition PS4 | 25,20 zł |
| Don't Touch this Button! PS4 & PS5 | 9,00 zł |
| Door Kickers: Action Squad PS4 | 13,80 zł |
| Dragon's Crown Pro PS4 | 24,80 zł |
| Dragons in Space PS4 | 0,56 zł |
| Draugen PS4 | 59,63 zł |
| Drawngeon: Dungeons of Ink and Paper PS4 | 3,15 zł |
| DreamWorks Spirit Lucky's Big Adventure PS4 | 51,60 zł |
| Drive Drive Drive PS4 | 22,50 zł |
| Drizzlepath: Deja Vu PS4 & PS5 | 12,80 zł |
| Drunken Fist 2: Zombie Hangover PS4 & PS5 | 18,00 zł |
| Dungeons of Shalnor PS4 | 18,00 zł |
| Dying Light 2 Stay Human – Deluxe Edition PS4&PS5 | 197,40 zł |
| Dyna Bomb 2 PS4 | 34,50 zł |
| Dyna Bomb PS4 | 13,50 zł |
| Déraciné PS4 | 62,00 zł |
| EARTH DEFENSE FORCE4.1 WINGDIVER THE SHOOTER PS4 | 16,35 zł |
| EARTHLOCK PS4 | 28,50 zł |
| ESPER PS4 | 18,00 zł |
| Edna & Harvey: Harvey's New Eyes PS4 | 7,90 zł |
| Edna & Harvey: The Breakout – Anniversary Edition PS4 | 15,80 zł |
| Elves Jigsaw Puzzle Collection PS4™ & PS5™ | 9,04 zł |
| Embr PS4 | 26,70 zł |
| Endzone – A World Apart PS5 | 87,60 zł |
| Epic Astro Story PS4 | 29,50 zł |
| Equestrian Training PS4 | 74,50 zł |
| Erica PS4 | 19,50 zł |
| Escape Game – FORT BOYARD 2022 PS5 | 84,50 zł |
| Esports Life Tycoon PS4 | 50,40 zł |
| Ether One PS4 | 59,50 zł |
| Ever Forward PS4 | 34,50 zł |
| Ever Forward PS5 | 34,50 zł |
| Evertried PS4 | 44,50 zł |
| Everybody's Gone to the Rapture™ PS4 | 42,00 zł |
| Exist Archive: The Other Side of the Sky PS4 | 80,70 zł |
| Exit the Gungeon PS4 | 22,50 zł |
| Explosionade DX PS4 | 13,50 zł |
| Extreme Wrestling PS4 | 13,50 zł |
| FAR: Changing Tides PS4 & PS5 | 44,50 zł |
| FINAL FANTASY CRYSTAL CHRONICLES Remastered Edition PS4 | 53,60 zł |
| FINAL FANTASY VII REMAKE INTERGRADE Digital Deluxe Edition PS5 | 287,43 zł |
| FINAL FANTASY VII REMAKE INTERGRADE PS5 | 193,23 zł |
| FINAL FANTASY VII REMAKE PS4 | 149,50 zł |
| FINAL FANTASY XIV Online – Complete Edition PS5 | 124,50 zł |
| FINAL FANTASY XV MULTIPLAYER: COMRADES PS4 | 16,80 zł |
| Falling Out PS4 | 39,20 zł |
| Falling Out PS5 | 39,20 zł |
| Fallout 4 PS4 | 29,37 zł |
| Far Cry® New Dawn PS4 | 37,98 zł |
| Farpoint PS4 | 39,50 zł |
| Fast & Furious: Spy Racers Rise of SH1FT3R PS5 | 67,60 zł |
| Fear Effect Sedna PS4 | 7,90 zł |
| Felix The Reaper PS4 | 4,50 zł |
| Fernz Gate PS4 | 34,50 zł |
| Figment PS4 | 17,80 zł |
| Finding the Soul Orb PS4 & PS5 | 22,40 zł |
| Fire Pro Wrestling World PS4 | 32,85 zł |
| Firewall Zero Hour™ PS4 | 51,60 zł |
| Fishing Sim World: Bass Pro Shops Edition PS4 | 71,60 zł |
| Fishing Sim World: Pro Tour PS4 | 31,60 zł |
| Fishing: North Atlantic PS4 | 87,50 zł |
| Fist of the North Star: Lost Paradise PS4 | 23,70 zł |
| Five Nights at Freddy's PS4 | 14,85 zł |
| Flockers PS4 | 6,75 zł |
| Flynn: Son of Crimson PS4 | 53,40 zł |
| Formula Bit Racing DX PS5 | 18,00 zł |
| Formula Retro Racing PS4 | 20,25 zł |
| Fort Triumph PS4 | 17,80 zł |
| Four Sided Fantasy PS4 | 12,60 zł |
| Fueled Up PS4 | 62,30 zł |
| Fury Unleashed PS4 | 21,00 zł |
| Future Unfolding PS4 | 53,40 zł |
| G.I. Joe: Operation Blackout PS4 | 42,25 zł |
| GOOD DOG, BAD DOG PS4 | 38,50 zł |
| GORN PS4 | 39,50 zł |
| GRIS PS4 | 28,40 zł |
| GRIS | PS4 & PS5 | 28,40 zł |
| GUNGRAVE VR PS4 | 40,20 zł |
| GUNGRAVE VR U.N PS4 | 20,70 zł |
| Gabbuchi PS4 | 18,00 zł |
| Game Type DX PS4 | 13,50 zł |
| Garbage Pail Kids: Mad Mike and the Quest for Stale Gum PS4 | 33,75 zł |
| Garfield Kart – Furious Racing PS4 | 25,80 zł |
| Garfield Lasagna Party – PS5 | 113,23 zł |
| Gear.Club Unlimited 2 – Ultimate Edition PS4 | 84,50 zł |
| Gear.Club Unlimited 2 – Ultimate Edition PS5 | 84,50 zł |
| Gelly Break Deluxe PS4 | 44,50 zł |
| Geometric Sniper PS4 | 8,10 zł |
| Geometric Sniper PS5 | 8,10 zł |
| Get Packed: Fully Loaded PS4 | 35,50 zł |
| Ghost Sync PS5 | 41,40 zł |
| Gigantosaurus The Game PS4 | 54,50 zł |
| Gleylancer PS4 & PS5 | 17,50 zł |
| God Eater 3 PS4 | 40,46 zł |
| God's Trigger PS4 | 17,25 zł |
| Godlike Burger PS4 | 44,50 zł |
| Golf Club Wasteland PS4 | 11,25 zł |
| Golf PS4 | 10,00 zł |
| Goosebumps: The Game PS4 | 9,45 zł |
| Gran Turismo™ Sport PS4 | 44,50 zł |
| Griftlands PS4 | 46,20 zł |
| Grood PS4 | 3,15 zł |
| Gryphon Knight Epic: Definitive Edition PS4 | 23,60 zł |
| Guards PS4 | 3,15 zł |
| Gun Club VR PS4 | 45,60 zł |
| Gunducky Industries++ PS4 | 0,56 zł |
| Gunlord X PS4 | 13,50 zł |
| Guns'n'Stories: Bulletproof VR PS4 | 27,00 zł |
| Guts 'N Goals PS4 | 29,50 zł |
| Guts 'N Goals PS5 | 29,50 zł |
| Gynoug PS4 & PS5 | 18,90 zł |
| Hammerwatch PS4 | 18,00 zł |
| Hell Pie PS5 | 85,50 zł |
| Hentai vs. Evil PS4 & PS5 | 16,80 zł |
| Heroes of Hammerwatch – Ultimate Edition PS4 | 35,60 zł |
| Heroland PS4 | 32,25 zł |
| Hindsight 20/20 – Wrath of the Raakshasa PS5 | 22,40 zł |
| Hoa PS4 | 34,50 zł |
| Hoa PS5 | 34,50 zł |
| Hollow Knight: Voidheart Edition PS4 | 30,50 zł |
| Homefront®: The Revolution PS4 | 7,90 zł |
| Horatio Goes Snowboarding PS4 & PS5 | 16,00 zł |
| Horizon Chase Turbo PS4 | 17,80 zł |
| Horse Tales: Emerald Valley Ranch PS5 | 118,30 zł |
| Hotel Transylvania: Scary-Tale Adventures PS5 | 67,60 zł |
| Hotel Transylvania: Scary-Tale Adventures PS5 | 67,60 zł |
| Hotshot Racing PS4 | 22,25 zł |
| Hover Racer PS4 | 13,50 zł |
| Hunt: Showdown PS4 | 67,60 zł |
| Hunting Simulator 2 PS4 | 38,85 zł |
| Hunting Simulator 2 PS5 | 38,85 zł |
| Hustle Kings™ VR PS4 | 39,50 zł |
| Hyper Sentinel PS4 | 8,00 zł |
| I, Zombie PS4 | 3,75 zł |
| ISLANDERS: Console Edition PS4 | 16,87 zł |
| Ikai PS4 | 29,50 zł |
| Ikai PS5 | 30,00 zł |
| Immortal Realms: Vampire Wars PS4 | 67,60 zł |
| Immortals Fenyx Rising™ PS4 & PS5 | 59,80 zł |
| Indivisible PS4 | 42,25 zł |
| Inertial Drift PS5 | 40,05 zł |
| Infinite Tanks WWII PS4 | 62,30 zł |
| Injustice™ 2 – Standard Edition PS4 | 40,05 zł |
| Intruders: Hide and Seek PS4 | 7,90 zł |
| Invisible, Inc. Console Edition PS4 | 21,00 zł |
| Iris.Fall PS4 | 44,50 zł |
| Iron Harvest – Complete Edition PS5 | 54,75 zł |
| Is It Wrong to Try to Pick Up Girls in a Dungeon? Familia Myth Infinite Combate PS4 | 50,70 zł |
| It Came From Space and Ate Our Brains PS4 | 6,90 zł |
| Jack 'n' Hat PS4 | 12,60 zł |
| Jack 'n' Hat PS5 | 12,60 zł |
| Jewel Fever 2 PS4 | 8,91 zł |
| JoJo's Bizarre Adventure: All-Star Battle R PS4 & PS5 | 142,35 zł |
| Judgment PS4 | 62,00 zł |
| Jump Challenge! PS5 | 21,00 zł |
| Just Cause 3 PS4 | 11,85 zł |
| Just Dance 2022 Deluxe Edition PS5 | 175,94 zł |
| Just Dance® 2022 PS4 | 139,95 zł |
| Just Dance® 2022 PS5 | 139,95 zł |
| Just Dance® 2022 Ultimate Edition PS5 | 236,34 zł |
| Just Die Already PS4 | 20,30 zł |
| KATANA KAMI: A Way of the Samurai Story PS4 | 53,60 zł |
| KINGDOM HEARTS HD 1.5 + 2.5 ReMIX PS4 | 109,50 zł |
| KINGDOM HEARTS HD 2.8 Final Chapter Prologue PS4 | 129,50 zł |
| KINGDOM HEARTS III PS4 | 149,50 zł |
| Kandagawa Jet Girls PS4 | 53,70 zł |
| Keep Talking and Nobody Explodes PS4 | 37,80 zł |
| Ken Follett's The Pillars of the Earth PS4 | 12,90 zł |
| King's Bounty II PS4 | 33,80 zł |
| Kingdom Come: Deliverance PS4 | 24,80 zł |
| Kingdom Come: Deliverance Royal Edition PS4 | 33,80 zł |
| Knight Squad 2 PS4 | 44,85 zł |
| L.A. Noire: The VR Case Files PS4 | 62,50 zł |
| LEGO® Marvel™ Super Heroes PS4 | 33,80 zł |
| LEGO® Marvel™ Super Heroes PS4 | 33,80 zł |
| LEGO® NINJAGO® Movie Video Game PS4 | 38,85 zł |
| LEGO® The Incredibles PS4 | 32,37 zł |
| LUMINES REMASTERED PS4 | 18,90 zł |
| Laserlife PS4 | 24,00 zł |
| Last Beat Enhanced PS4 | 27,00 zł |
| Legend of Kay Anniversary PS4 | 18,60 zł |
| Legend of Mana PS4 | 62,50 zł |
| Let's Cook Together PS4 | 15,00 zł |
| Lethal VR PS4 | 11,25 zł |
| Liege Dragon PS5 | 34,50 zł |
| Life of Fly PS4 | 37,80 zł |
| Lifeless Planet: Premier Edition PS4 | 17,80 zł |
| Little League World Series Baseball 2022 PS5 | 87,60 zł |
| Little Noah: Scion of Paradise PS4 | 44,85 zł |
| Lizard Lady vs the Cats Platinum Edition PS4 | 1,12 zł |
| Long Live The Queen PS4 & PS5 | 27,00 zł |
| Lost Artifacts: Soulstone PS4 | 14,40 zł |
| Lost Ruins PS4 | 53,40 zł |
| Lost Sea PS4 | 6,90 zł |
| Lost Wing PS4 | 9,90 zł |
| LoveChoice PS4 & PS5 | 9,00 zł |
| Lucid Cycle PS4 & PS5 | 11,60 zł |
| Luckslinger PS4 | 12,60 zł |
| Lumini PS4 | 12,60 zł |
| M.A.C.E. Space Shooter PS4 | 9,00 zł |
| M.A.C.E. Tower Defense PS4 | 3,60 zł |
| MAGLAM LORD PS4 | 92,95 zł |
| METAL SLUG XX PS4 | 21,00 zł |
| MONSTER OF THE DEEP: FINAL FANTASY XV PS4 | 62,50 zł |
| MX vs ATV All Out PS4 | 31,00 zł |
| MX vs. ATV Supercross Encore PS4 | 18,60 zł |
| MXGP 2019 – The Official Motocross Videogame PS4 | 25,35 zł |
| Machinarium PS4 | 17,80 zł |
| Macrotis: A Mother's Journey PS4 | 14,70 zł |
| Made in Abyss: Binary Star Falling into Darkness PS4 | 129,50 zł |
| Magma PS4 | 15,00 zł |
| Manifold Garden PS5 | 37,50 zł |
| Marble Power Blast PS4 | 12,80 zł |
| March to a Million PS4 | 29,50 zł |
| Mark of the Ninja: Remastered PS4 | 37,80 zł |
| Marooners PS4 | 10,50 zł |
| Martha Is Dead Ultimate Edition PS4™ & PS5™ | 119,40 zł |
| Max: The Curse of Brotherhood PS4 | 13,80 zł |
| Mech Armada PS5 | 62,30 zł |
| MechWarrior 5: Mercenaries PS5 | 64,50 zł |
| Mega Man 11 PS4 | 40,92 zł |
| Meme Run 2 PS4 | 20,40 zł |
| Metro 2033 Redux PS4 | 12,60 zł |
| Metro Exodus PS5 | 24,80 zł |
| Metro Exodus: Gold Edition PS5 | 33,80 zł |
| Metro Redux PS4 | 24,80 zł |
| Metro: Last Light Redux PS4 | 17,80 zł |
| Mia's Christmas 2 PS4 | 6,75 zł |
| Mia's Christmas PS4 | 6,75 zł |
| Mia's Picnic PS4 | 6,00 zł |
| Midnight Fight Express PS4 | 71,20 zł |
| Mini Madness PS4 | 20,25 zł |
| Mini Motor Racing X Digital Deluxe Edition PS4 | 63,60 zł |
| Miraculous: Rise of the Sphinx PS5 | 87,60 zł |
| Monopoly Family Fun Pack PS4 | 37,20 zł |
| Monster Blast PS4 | 12,80 zł |
| Monster Crown PS4 | 90,30 zł |
| Monster Energy Supercross – The Official Videogame 3 PS4 | 25,80 zł |
| Monster Energy Supercross – The Official Videogame PS4 | 13,35 zł |
| Monster Hunter Rise Deluxe Edition PS4 & PS5 | 114,50 zł |
| Monster Hunter Rise PS4 & PS5 | 89,50 zł |
| Monster Truck Championship PS4 | 50,70 zł |
| Monster Truck Championship PS5 | 50,70 zł |
| Monster Viator PS4 | 34,50 zł |
| Monstrum PS4 | 86,80 zł |
| Moon Raider PS4 | 6,30 zł |
| Moons of Madness PS4 | 50,00 zł |
| Morphite PS4 | 20,70 zł |
| Moto Roader MC PS4 & PS5 | 18,90 zł |
| MotoGP™14 PS4 | 4,50 zł |
| MotoGP™20 PS4 | 25,35 zł |
| Mr. DRILLER DrillLand PS4 & PS5 | 26,70 zł |
| Murder Mystery Machine PS4 | 35,60 zł |
| Murdered: Soul Suspect™ PS4 | 7,90 zł |
| Mutant Year Zero: Road to Eden PS4 | 57,60 zł |
| My Little Riding Champion PS4 | 17,80 zł |
| My Night Job PS4 | 28,80 zł |
| My Universe – Green Adventure: Farmers Friends PS4 | 89,50 zł |
| NARUTO SHIPPUDEN: Ultimate Ninja STORM 4 Road to Boruto PS4 | 41,80 zł |
| NARUTO TO BORUTO: SHINOBI STRIKER PS4 | 29,90 zł |
| NEO: The World Ends with You PS4 | 124,50 zł |
| NEW Joe & Mac – Caveman Ninja PS5 | 90,30 zł |
| NEXTGEN SANDBOX PS4 | 12,00 zł |
| Narcos: Rise of the Cartels PS4 | 12,90 zł |
| Narcosis PS4 | 46,23 zł |
| Neon Mine PS4 | 9,00 zł |
| Neversong PS4 | 18,90 zł |
| Neverwinter Nights: Enhanced Edition PS4 | 68,70 zł |
| Newtonian Inversion PS4 | 0,68 zł |
| Nexomon PS5 | 24,75 zł |
| Nexomon: Extinction PS4 | 31,60 zł |
| Next Up Hero PS4 | 13,80 zł |
| Nickelodeon Kart Racers PS4 | 18,60 zł |
| Night Lights PS4 & PS5 | 9,00 zł |
| Nitroplus Blasterz: Heroines Infinite Duel PS4 | 22,25 zł |
| No More Heroes 3 PS5 | 109,50 zł |
| No Straight Roads PS4 | 73,03 zł |
| Nuclear Corps PS4 | 23,01 zł |
| ODDBALLERS PS4 | 66,75 zł |
| OMNO PS4 | 30,00 zł |
| Obey Me PS4 | 24,30 zł |
| Observation PS4 | 29,70 zł |
| Offroad Moto Bike PS4 | 10,80 zł |
| Oh My Godheads PS4 | 12,60 zł |
| One-Eyed Lee and the Dinner Party PS4 & PS5 | 8,40 zł |
| OneShot: World Machine Edition PS4 | 55,20 zł |
| Orcs Must Die! 3 PS4 & PS5 | 67,00 zł |
| Outbreak Co-Op Anthology PS5 | 62,25 zł |
| Outbreak PS4 | 16,80 zł |
| Outbreak PS5 | 25,20 zł |
| Outbreak: The Nightmare Chronicles PS4 | 27,00 zł |
| Outbreak: The Nightmare Chronicles PS5 | 31,50 zł |
| Outcast – Second Contact PS4 | 6,90 zł |
| Outlast 2 PS4 | 12,40 zł |
| Outlast PS4 | 7,90 zł |
| Overruled! PS4 | 13,50 zł |
| PAW Patrol The Movie: Adventure City Calls PS5 | 101,40 zł |
| Pacific Wings PS4 | 8,91 zł |
| Pang Adventures PS4 | 18,00 zł |
| Paradise Lost PS4 | 6,30 zł |
| Parasite Pack PS4 & PS5 | 16,00 zł |
| Party Pumper PS4 | 26,70 zł |
| Patapon™ 2 Remastered PS4 | 31,50 zł |
| Patapon™ Remastered PS4 | 31,50 zł |
| Pathfinder: Kingmaker – Definitive Edition PS4 | 25,35 zł |
| Paw Patrol: On a Roll! PS4 | 77,40 zł |
| Persona 3: Dancing in Moonlight PS4 | 37,20 zł |
| Persona®5 Strikers PS4 | 103,60 zł |
| Phantom Breaker: Omnia PS4 | 62,65 zł |
| Pig Eat Ball PS4 | 30,50 zł |
| Pixel Gladiator PS4 | 3,15 zł |
| PixelJunk™ Monsters 2 PS4 | 10,35 zł |
| Plague Inc: Evolved PS4 | 21,42 zł |
| Planet Coaster: Console Edition PS5 | 47,25 zł |
| Planet of the Eyes PS4 | 11,25 zł |
| Plants vs. Zombies™ Garden Warfare 2 PS4 | 19,75 zł |
| PlayStation®VR Worlds PS4 | 49,60 zł |
| Poison Control PS4 | 16,90 zł |
| Poker Pretty Girls Battle: Fantasy World Edition PS4 | 13,50 zł |
| Poker Pretty Girls Battle: Fantasy World Edition PS5 | 13,50 zł |
| Poker Pretty Girls Battle: Texas Hold'em PS4 & PS5 | 13,50 zł |
| Pool Nation PS4 | 16,00 zł |
| Pool Nation PS5 | 16,00 zł |
| Port Royale 4 – Extended Edition PS5 | 99,60 zł |
| Portal of Evil: Stolen Runes PS4 | 15,20 zł |
| Praetorians – HD Remaster PS4 | 44,50 zł |
| Pretty Girls Mahjong Solitaire Green + Blue Bundle (PS4 & PS5) | 22,50 zł |
| Pretty Girls Panic! PLUS PS4 & PS5 | 13,50 zł |
| Pure Farming 2018 PS4 | 24,80 zł |
| Pyramid Quest PS4 | 18,00 zł |
| Pyre PS4 | 25,20 zł |
| QUByte Classics – The Immortal by PIKO PS4 | 18,00 zł |
| QUByte Classics: Tin Head by PIKO PS4 | 15,75 zł |
| Quest for Infamy PS4 & PS5 | 18,00 zł |
| Quintus and the Absent Truth PS4 & PS5 | 27,00 zł |
| RAD PS4 | 21,00 zł |
| RC Airplane Challenge PS5 | 34,50 zł |
| RESEARCH and DESTROY PS4 | 40,05 zł |
| RESEARCH and DESTROY PS5 | 40,05 zł |
| RESIDENT EVIL 5 PS4 | 33,60 zł |
| RESIDENT EVIL REVELATIONS PS4 | 27,65 zł |
| RIDE PS4 | 8,90 zł |
| ROBOTICS;NOTES DaSH PS4 | 59,60 zł |
| ROBOTICS;NOTES ELITE PS4 | 59,60 zł |
| ROCK BOSHERS DX: DIRECTOR'S CUT PS4 | 12,50 zł |
| ROMANCING SAGA 3™ PS4 | 44,70 zł |
| RPG Maker MV PS4 | 62,70 zł |
| RUNOUT PS4 & PS5 | 13,50 zł |
| Radon Blast PS4 | 9,00 zł |
| Radon Break PS4 | 12,80 zł |
| Rainswept PS4 | 12,60 zł |
| Rapala Fishing: Pro Series PS4 | 19,75 zł |
| Raptor Boyfriend: A High School Romance PS4 & PS5 | 44,10 zł |
| Re:Turn – One Way Trip PS4 | 13,50 zł |
| Re:ZERO -Starting Life in Another World- The Prophecy of the Throne PS4 | 51,80 zł |
| Real Farm – Premium Edition PS5 | 33,80 zł |
| Reckless Auto Racing 2 Avatar Full Game Bundle PS5 | 21,60 zł |
| Reckless Auto Racing 2 PS4 | 21,60 zł |
| Reckless Auto Racing 2 PS5 | 21,60 zł |
| Record of Lodoss War-Deedlit in Wonder Labyrinth- PS4 | 59,40 zł |
| Record of Lodoss War-Deedlit in Wonder Labyrinth- PS5 | 59,40 zł |
| Red Ball Escape PS4 | 7,50 zł |
| Red Rope: Don't Fall Behind + PS4 | 29,50 zł |
| Red Square Escape PS4 | 8,10 zł |
| Red Wings: Aces of the Sky PS4 | 8,90 zł |
| Redeemer: Enhanced Edition PS4 | 6,90 zł |
| Redout 2 – Deluxe Edition PS5 | 129,35 zł |
| Relicta PS4 | 16,80 zł |
| Resident Evil 6 PS4 | 33,60 zł |
| Return to Monkey Island PS5 | 81,75 zł |
| Rhythm of the Gods PS4 | 27,00 zł |
| RiMS Racing PS4 | 54,75 zł |
| RiMS Racing PS5 | 54,75 zł |
| Riddled Corpses EX PS5 | 9,00 zł |
| Ride 2 PS4 | 16,90 zł |
| Riders Republic – Deluxe Edition PS5 | 113,70 zł |
| Riders Republic™ Gold Edition PS4 & PS5 | 124,47 zł |
| Riptide GP2 PS4 | 9,60 zł |
| Riptide GP: Renegade PS4 | 13,50 zł |
| Rise of the Third Power PS4 | 53,40 zł |
| Riverbond PS4 | 24,75 zł |
| Road 96 PS5 | 31,15 zł |
| Roar of Revenge PS5 | 13,50 zł |
| Rock of Ages 2: Bigger & Boulder™ PS4 | 13,00 zł |
| Rock'N Racing Off Road DX PS4 | 9,00 zł |
| Rogue Lords PS4 | 67,00 zł |
| Rogue Stormers PS4 | 17,80 zł |
| Romancing SaGa 2 PS4 | 34,20 zł |
| Royal Frontier PS4 & PS5 | 16,00 zł |
| Rubber Bandits PS4 | 22,50 zł |
| Rule No.1 PS4 & PS5 | 16,20 zł |
| Rune Factory 4 Special PS4 | 67,00 zł |
| Runner3 PS4 | 43,80 zł |
| Rush VR PS4 | 45,60 zł |
| Ryan's Rescue Squad PS5 | 67,60 zł |
| Ryan's Rescue Squad PS5 | 67,60 zł |
| SAMURAI MAIDEN PS4™ & PS5™ | 207,20 zł |
| SAMURAI SHODOWN VI™ PS4 | 12,60 zł |
| SENRAN KAGURA Burst Re:Newal PS4 | 50,70 zł |
| SENRAN KAGURA ESTIVAL VERSUS PS4 | 38,70 zł |
| SENRAN KAGURA Peach Beach Splash PS4 | 38,70 zł |
| SILT PS5 | 46,23 zł |
| SKATE CITY PS4 | 34,50 zł |
| SLICE, DICE & RICE PS4 | 22,68 zł |
| STAR OCEAN First Departure R PS4 | 37,60 zł |
| STAR WARS Jedi: Fallen Order™ PS5 | 20,90 zł |
| STAR WARS™ Battlefront™ II PS4 | 30,45 zł |
| STEINSGATE: My Darling's Embrace PS4 | 53,60 zł |
| STORY OF SEASONS: Friends of Mineral Town PS4 | 84,50 zł |
| STORY OF SEASONS: Pioneers of Olive Town PS4 | 101,40 zł |
| SaGa SCARLET GRACE: AMBITIONS™ PS4 | 40,20 zł |
| Sable's Grimoire PS4 & PS5 | 29,50 zł |
| Saint Patricks Day Break 2 PS4 | 25,20 zł |
| Saint Patricks Day Break 2 PS5 | 25,20 zł |
| Saints Row IV: Re-Elected PS4 | 17,80 zł |
| Saints Row PS4&PS5 | 134,55 zł |
| Saints Row: Gat out of Hell PS4 | 22,25 zł |
| Saints Row: The Third Remastered PS4 | 33,80 zł |
| Saints Row: The Third Remastered PS5 | 33,80 zł |
| Sakuna: Of Rice and Ruin PS4 | 83,85 zł |
| Sakura MMO 2 PS4 & PS5 | 24,12 zł |
| Sakura Succubus 4 PS4 & PS5 | 22,50 zł |
| Salamander County Public Television PS4™ & PS5™ | 27,00 zł |
| Salt and Sanctuary PS4 | 15,00 zł |
| Saturnalia PS4 & PS5 | 66,75 zł |
| Save Room PS4 & PS5 | 13,50 zł |
| School Girl/Zombie Hunter PS4 | 56,70 zł |
| Scribblenauts Mega Pack PS4 | 18,75 zł |
| Secret Neighbor PS4 | 37,80 zł |
| Serial Cleaners PS5 | 91,20 zł |
| Serious Sam: Siberian Mayhem PS5 | 62,30 zł |
| Shadow Man Remastered PS4 | 48,60 zł |
| Shadow Point PS4 | 62,30 zł |
| Shadow Tactics: Blades of the Shogun PS4 | 16,90 zł |
| Shadow Warrior PS4 | 12,90 zł |
| Sheltered PS4 | 10,80 zł |
| Shenmue III PS4 | 24,80 zł |
| Sherlock Holmes Essential Bundle PS5 | 134,70 zł |
| Shoot 1UP DX PS4 | 13,50 zł |
| Shredders PS5 | 100,50 zł |
| Silence PS4 | 7,90 zł |
| Silk PS4 | 10,00 zł |
| Silver Nornir PS5 | 51,75 zł |
| Skullgirls 2nd Encore PS4 | 26,00 zł |
| Skyhill PS4 | 4,50 zł |
| Slime's Journey PS4 & PS5 | 13,50 zł |
| Slipstream PS4 | 26,00 zł |
| Smelter PS5 | 56,40 zł |
| Snake Pass PS4 | 13,35 zł |
| Snake vs Snake PS4 | 9,00 zł |
| Sniper Elite V2 Remastered PS4 | 14,50 zł |
| Sniper Elite VR PS4 | 40,20 zł |
| Sniper Ghost Warrior Contracts 1 & 2 Double Pack PS5 | 103,60 zł |
| Sniper PS4 | 10,00 zł |
| Snooker Nation Championship PS4 | 13,60 zł |
| Snooker Nation Championship PS5 | 13,60 zł |
| SnowRunner PS5 | 89,50 zł |
| Sokocat – Combo PS4 | 9,00 zł |
| South Park™: The Stick of Truth™ PS4 | 39,56 zł |
| Space Crew: Legendary Edition PS4 | 36,40 zł |
| Space Elite Force 2 in 1 PS4 | 18,00 zł |
| Space Intervention PS4 | 3,82 zł |
| Space KaBAAM 2 PS5 | 6,75 zł |
| Space KaBAAM 3 PS5 | 6,75 zł |
| Space KaBAAM PS5 | 6,75 zł |
| Speed Truck Racing PS5 | 21,60 zł |
| SpellForce III Reforced PS4 | 109,85 zł |
| SpellForce III Reforced PS5 | 109,85 zł |
| Spencer PS4 | 12,80 zł |
| Spirit Hunter: Death Mark PS4 | 87,60 zł |
| Spirit Hunter: NG PS4 | 109,50 zł |
| Spirit Roots PS4 | 11,20 zł |
| Spooky Chase PS4 | 10,50 zł |
| Spot The Difference PS4 | 10,50 zł |
| Star Renegades PS4 | 45,60 zł |
| Stardust Galaxy Warriors: Stellar Climax PS4 | 22,50 zł |
| State of Mind PS4 | 7,90 zł |
| Steam Engine PS4 | 3,82 zł |
| Steampunk Tower 2 PS4 | 10,50 zł |
| Steelrising PS5 | 129,50 zł |
| Stories Untold PS4 | 9,00 zł |
| Story of a Gladiator PS4 | 22,50 zł |
| Stranded Deep PS4 | 37,80 zł |
| Street Outlaws: The List PS4 | 16,90 zł |
| Stunt Kite Party PS4 | 9,00 zł |
| Styx: Shards of Darkness PS4 | 8,90 zł |
| Submerged PS4 | 16,20 zł |
| Subnautica PS4 & PS5 | 55,80 zł |
| Subnautica PS4 & PS5 | 55,80 zł |
| Sudden Strike 4: Complete Collection PS4 | 101,40 zł |
| Sudoku Master PS4 | 13,50 zł |
| Super Arcade Football PS4 | 31,50 zł |
| Super Arcade Racing PS4 | 31,50 zł |
| Super Cyborg PS4 | 14,40 zł |
| Super Korotama PS4 | 10,12 zł |
| Super Meat Boy Forever PS4 | 8,40 zł |
| Super Soccer Blast PS4 | 18,00 zł |
| Super Star Blast PS4 | 9,00 zł |
| Super Sunny Island PS4 & PS5 | 13,50 zł |
| Super Tennis Blast PS4 | 20,70 zł |
| Super Volley Blast PS4 | 22,50 zł |
| SuperMash PS4 | 15,80 zł |
| Swamp Defense 2 PS4 | 9,00 zł |
| Sweet Witches PS4 | 6,30 zł |
| Switch 'N' Shoot PS4 | 9,90 zł |
| Sword and Fairy: Together Forever PS4™ & PS5™ | 118,30 zł |
| Syberia – The World Before PS5 | 142,35 zł |
| Söldner-X 2: Final Prototype Definitive Edition PS4 | 13,50 zł |
| TEN PS4 & PS5 | 11,25 zł |
| THE CASINO COLLECTION PS4 | 18,00 zł |
| THE KING OF FIGHTERS '98 ULTIMATE MATCH FINAL EDITION PS4 | 41,40 zł |
| THE KING OF FIGHTERS 2000™ PS4 | 8,40 zł |
| THE KING OF FIGHTERS 2002 UNLIMITED MATCH PS4 | 27,60 zł |
| THE KING OF FIGHTERS™ 'COLLECTION: THE OROCHI SAGA PS4 | 12,60 zł |
| THE QUIET MAN™ PS4 | 12,60 zł |
| TY the Tasmanian Tiger HD PS4 | 61,00 zł |
| Taco Break Head to Head PS4 | 25,20 zł |
| Taco Break PS4 | 25,20 zł |
| Taco Break PS5 | 25,20 zł |
| Taco Run PS4 | 25,20 zł |
| Taco Run PS5 | 25,20 zł |
| Tacoma PS4 | 33,60 zł |
| Tactics Ogre: Reborn PS5 | 153,30 zł |
| Taiko no Tatsujin: Drum Session! PS4 | 49,80 zł |
| Takorita Meets Fries PS4 & PS5 | 9,00 zł |
| Tales Of Arise Ultimate Edition PS4 & PS5 | 167,60 zł |
| Tales from the Borderlands PS4 | 63,00 zł |
| Tales of Aravorn: Seasons of the Wolf PS4 & PS5 | 44,50 zł |
| Task Force Kampas PS4 | 10,80 zł |
| Task Force Kampas PS5 | 10,80 zł |
| Tearaway™ Unfolded PS4 | 42,00 zł |
| Tennis World Tour 2 – Complete Edition PS5 | 64,75 zł |
| Tharsis PS4 | 43,80 zł |
| The Addams Family: Mansion Mayhem PS4 | 67,60 zł |
| The Alliance Alive HD Remastered PS4 | 62,70 zł |
| The Alto Collection PS4 | 20,00 zł |
| The Angry Birds Movie 2 VR: Under Pressure PS4 | 48,30 zł |
| The Awakening of Mummies PS4 | 8,10 zł |
| The Awakening of Mummies PS5 | 8,10 zł |
| The Blackout Club PS4 | 41,60 zł |
| The Bluecoats: North & South PS4 | 38,70 zł |
| The Book of Unwritten Tales 2 PS4 | 18,60 zł |
| The Bounty Huntress PS4 & PS5 | 13,50 zł |
| The Caligula Effect: Overdose PS4 | 62,70 zł |
| The Callisto Protocol™ - Digital Deluxe Edition | 251,30 zł |
| The Centennial Case : A Shijima Story PS4&PS5 | 114,50 zł |
| The Chant PS5 | 84,50 zł |
| The Coma 2: Vicious Sisters PS4 | 20,70 zł |
| The Cruel King and the Great Hero PS4 | 77,40 zł |
| The Dark Eye: Chains of Satinav PS4 | 8,40 zł |
| The Dark Eye: Memoria PS4 | 8,40 zł |
| The Dark Pictures Anthology: House of Ashes PS4 & PS5 | 64,50 zł |
| The Dead Tree of Ranchiuna PS4 & PS5 | 22,50 zł |
| The Diabolical Trilogy PS5 | 26,70 zł |
| The DioField Chronicle PS4 & PS5 | 129,50 zł |
| The Division 2 – Standard Edition PS4 | 36,00 zł |
| The Dwarves PS4 | 25,35 zł |
| The Escapists 2 PS4 | 24,75 zł |
| The Eternal Cylinder PS5 | 45,60 zł |
| The Evil Within 2 PS4 | 33,80 zł |
| The Fall PS4 | 13,50 zł |
| The Fall Part 2: Unbound PS4 | 23,10 zł |
| The Girl and the Robot PS4 | 41,40 zł |
| The Great Perhaps PS4 | 10,50 zł |
| The Jackbox Party Pack 2 PS4 | 48,80 zł |
| The Jackbox Party Pack 3 PS4 | 75,71 zł |
| The Jackbox Party Pack 4 PS4 | 56,50 zł |
| The Jackbox Party Pack 5 PS4 | 80,40 zł |
| The Jackbox Party Pack 6 PS4 | 75,00 zł |
| The Jackbox Party Pack PS4 | 57,00 zł |
| The Journey Down: Chapter One PS4 | 14,40 zł |
| The Journey Down: Chapter Three PS4 | 40,05 zł |
| The Journey Down: Chapter Two PS4 | 31,05 zł |
| The Jumping Bagel PS4 | 5,40 zł |
| The Jumping Bagel: TURBO PS4 | 9,45 zł |
| The Jumping Brownie PS4 | 5,40 zł |
| The Jumping Brownie: TURBO PS4 | 9,45 zł |
| The Jumping Burger – Halloween Edition PS4 | 5,40 zł |
| The Jumping Burger – Halloween Edition: TURBO PS4 | 9,45 zł |
| The Jumping Burrito PS4 | 5,40 zł |
| The Jumping Burrito: TURBO PS4 | 9,45 zł |
| The Jumping Coffee PS4 | 5,40 zł |
| The Jumping Coffee: TURBO PS4 | 9,45 zł |
| The Jumping Falafel PS4 | 5,40 zł |
| The Jumping Falafel: TURBO PS4 | 9,45 zł |
| The Jumping Kebab PS4 | 5,40 zł |
| The Jumping Kebab: TURBO PS4 | 9,45 zł |
| The Jumping Noodles PS4 | 5,40 zł |
| The Jumping Noodles: TURBO PS4 | 9,45 zł |
| The Jumping Nuggets PS4 | 5,40 zł |
| The Jumping Nuggets: TURBO PS4 | 9,45 zł |
| The Jumping Pasta PS4 | 5,40 zł |
| The Jumping Pasta: TURBO PS4 | 9,45 zł |
| The Jumping Pumpkin – Halloween Edition PS4 | 5,40 zł |
| The Jumping Pumpkin – Halloween Edition: TURBO PS4 | 9,45 zł |
| The Jumping Sandwich PS4 | 5,40 zł |
| The Jumping Sandwich: TURBO PS4 | 9,45 zł |
| The Jumping Soda PS4 | 5,40 zł |
| The Jumping Soda: TURBO PS4 | 9,45 zł |
| The Jumping Sushi PS4 | 5,40 zł |
| The Jumping Sushi: TURBO PS4 | 9,45 zł |
| The Jumping Wrap PS4 | 5,40 zł |
| The Jumping Wrap: TURBO PS4 | 9,45 zł |
| The Legend of Heroes: Trails from Zero PS4 | 118,30 zł |
| The Legend of Heroes: Trails of Cold Steel II PS4 | 67,60 zł |
| The Legend of Heroes: Trails of Cold Steel PS4 | 67,60 zł |
| The Legend of the Dragonflame Highschool Collection PS4 & PS5 | 11,25 zł |
| The Long Journey Home PS4 | 7,90 zł |
| The Lucid Dreamer Bundle PS5 | 125,65 zł |
| The Magic Circle: Gold Edition PS4 | 22,25 zł |
| The Marauder Chronicles: Curse Over Valdria PS4 & PS5 | 11,25 zł |
| The Medium Deluxe Edition PS5 | 133,84 zł |
| The Park PS4 | 21,60 zł |
| The Pedestrian PS5 | 36,85 zł |
| The Pillar: Puzzle Escape PS4 | 8,40 zł |
| The Prince of Landis PS4 & PS5 | 14,40 zł |
| The Princess Guide PS4 | 16,90 zł |
| The Psychoduck PS4 & PS5 | 11,25 zł |
| The Quest for Excalibur – Puy du Fou PS4 | 84,50 zł |
| The Ramen Sensei PS4 | 29,50 zł |
| The Sexy Brutale PS4 | 26,70 zł |
| The Sinking City PS4 | 31,35 zł |
| The Sinking City PS5 | 52,25 zł |
| The Sisters – Party of the Year PS4 | 50,70 zł |
| The Smurfs – Mission Vileaf PS4 | 67,60 zł |
| The Song Out of Space PS4 & PS5 | 9,00 zł |
| The Sorrowvirus – A Faceless Short Story PS4 & PS5 | 34,50 zł |
| The Suicide of Rachel Foster PS4 | 12,60 zł |
| The Surge 2 PS4 | 42,16 zł |
| The Survivalists PS4 | 27,25 zł |
| The Sushi Spinnery PS4 | 29,50 zł |
| The Swords of Ditto: Mormo's Curse PS4 | 22,77 zł |
| The TakeOver PS4 | 65,80 zł |
| The Unicorn Princess PS4 | 17,80 zł |
| The Wardrobe PS4 | 57,85 zł |
| The Witch and the Hundred Knight 2 PS4 | 52,25 zł |
| The Witch's House MV PS4 | 48,30 zł |
| The Witcher 3: Wild Hunt – Complete Edition PS5 | 113,40 zł |
| Them Bombs PS4 | 9,00 zł |
| This Is the Police 2 PS4 | 18,60 zł |
| This is the Police PS4 | 11,85 zł |
| Thunder Kid: Hunt for the Robot Emperor PS4 & PS5 | 14,40 zł |
| Titanfall™ 2 Standard Edition PS4 | 17,38 zł |
| Tom Clancy's Ghost Recon® Breakpoint PS4 | 43,48 zł |
| Tony and Clyde PS4 | 11,25 zł |
| Total Arcade Racing PS4 | 22,50 zł |
| Train Life: A Railway Simulator – Orient-Express Train Edition PS5 | 84,50 zł |
| Train Sim World® 3: Birmingham Starter Pack PS5 | 104,30 zł |
| Train Sim World® 3: Deluxe Edition PS4 & PS5 | 155,40 zł |
| Train Sim World® 3: German Starter Pack PS4 & PS5 | 104,30 zł |
| Train Sim World® 3: Spirit of Steam Starter Pack PS4 & PS5 | 104,30 zł |
| Train Sim World® 3: UK Starter Pack PS4 & PS5 | 104,30 zł |
| Train Sim World® 3: US Starter Pack PS4 & PS5 | 104,30 zł |
| Train Valley: Console Edition PS4 | 27,00 zł |
| Travis Strikes Again: No More Heroes Complete Edition PS4 | 44,75 zł |
| Trax PS4 | 17,25 zł |
| Trivia for Dummies PS4 | 13,50 zł |
| Trivial Pursuit Live! 2 PS4 | 44,50 zł |
| Truck Driver PS4 | 84,50 zł |
| True Fear: Forsaken Souls – Part 1 PS4 | 15,75 zł |
| True Fear: Forsaken Souls – Part 2 PS4 | 15,75 zł |
| Turok 2: Seeds Of Evil PS4 | 33,60 zł |
| Turok PS4 | 33,60 zł |
| Two Parsecs from Earth PS4 | 14,40 zł |
| UFC® 4 PS4 | 54,91 zł |
| UNO® PS4 | 16,80 zł |
| UNRAILED! PS4 | 21,00 zł |
| Ultimate Chicken Horse PS4 | 33,75 zł |
| Ultra Age PS4 | 51,60 zł |
| Underland PS4 | 18,00 zł |
| Underland: The Climb PS4 | 9,00 zł |
| Unravel PS4 | 22,25 zł |
| Until the Last Plane PS4 & PS5 | 31,50 zł |
| Vagante PS4 | 34,65 zł |
| Valkyria Chronicles 4 PS4 | 37,50 zł |
| Valkyria Chronicles Remastered PS4 | 26,70 zł |
| Vampire: The Masquerade – Swansong PS4 | 85,47 zł |
| Vampire: The Masquerade – Swansong PS5 | 85,47 zł |
| Vegas Tales PS4 | 44,25 zł |
| Vegas Tales PS5 | 44,25 zł |
| Venus: Improbable Dream PS4 & PS5 | 18,00 zł |
| Violetti Goottii PS4 | 0,57 zł |
| Virginia – The Game. PS4 | 14,70 zł |
| VirtuaVerse PS4 | 34,50 zł |
| Void Gore PS4 | 9,00 zł |
| Void Gore PS5 | 9,00 zł |
| Voyage PS4 & PS5 | 41,40 zł |
| WORLDEND SYNDROME PS4 | 42,25 zł |
| WRC 6 FIA World Rally Championship PS4 | 6,90 zł |
| WRC Generations – The FIA WRC Official Game PS5 | 84,50 zł |
| WarDogs: Red's Return PS4 | 9,00 zł |
| Warlocks vs Shadows PS4 | 25,20 zł |
| Warpips PS4 | 44,50 zł |
| Warpips PS5 | 44,50 zł |
| Watch Dogs: Legion – Gold Edition PS4 & PS5 | 103,75 zł |
| Watch Over Christmas PS4 | 61,60 zł |
| Water Balloon Mania PS4 | 8,91 zł |
| We Sing PS4 | 31,00 zł |
| We Sing Pop PS4 | 31,00 zł |
| WeakWood Throne PS4 | 5,25 zł |
| Weapon of Choice DX PS4 | 13,50 zł |
| Werewolf Pinball PS5 | 9,45 zł |
| Werewolf Pinball PS5 | 9,45 zł |
| Werewolf: The Apocalypse – Earthblood PS5 | 41,80 zł |
| Werewolf: The Apocalypse – Earthblood PS5 | 41,80 zł |
| West of Dead PS4 | 16,80 zł |
| What Lies in the Multiverse PS4 | 17,25 zł |
| Where the Water Tastes Like Wine PS4 | 21,80 zł |
| White Day: A Labyrinth Named School PS4 | 51,60 zł |
| White Day: A Labyrinth Named School PS5 | 77,40 zł |
| Who Wants to Be a Millionaire? – New Edition PS5 | 67,60 zł |
| Wildcat Gun Machine PS4 | 34,50 zł |
| Without Escape PS5 | 9,00 zł |
| Woah Dave! PS4 | 9,00 zł |
| Word Mesh PS4 | 12,80 zł |
| Worlds of Magic: Planar Conquest PS4 | 52,40 zł |
| Worms Rumble PS4 & PS5 | 6,90 zł |
| XCOM® 2 PS4 | 12,95 zł |
| XIII PS5 | 67,60 zł |
| XPOSED PS4 | 22,50 zł |
| Xenon Valkyrie+ PS5 | 9,00 zł |
| YU-NO: A girl who chants love at the bound of this world. PS4 | 65,70 zł |
| Yakuza Kiwami 2 PS4 | 19,75 zł |
| Yakuza Kiwami PS4 | 19,75 zł |
| Yakuza: Like a Dragon Hero Edition PS4 & PS5 | 90,00 zł |
| Yet Another Zombie Defense HD PS4 | 4,20 zł |
| Youtubers Life OMG PS4 | 37,20 zł |
| Ys IX: Monstrum Nox PS4 | 129,50 zł |
| Ys: Memories of Celceta PS4 | 64,50 zł |
| Z-Warp PS4 & PS5 | 16,00 zł |
| ZOMB PS4 | 12,25 zł |
| Zanki Zero: Last Beginning PS4 | 51,80 zł |
| Zero Escape: The Nonary Games PS4 | 51,60 zł |
| Zero Escape: Zero Time Dilemma PS4 | 35,60 zł |
| Zombieland: Double Tap – Road Trip PS4 | 16,90 zł |
Źródło: Łowcy Gier