Gry na PS5 i PS4 w promocji. Podwójne obniżki dla klientów PS Plus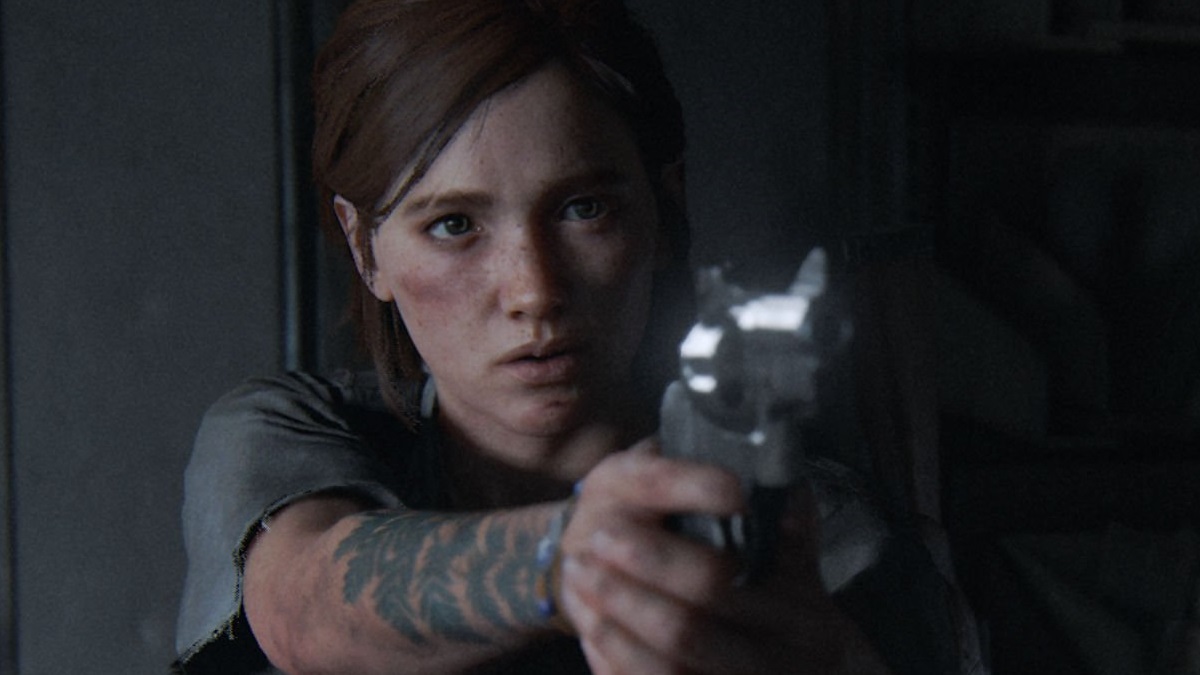 W cyfrowym sklepie PlayStation wystartowała wyprzedaż na wiele produkcji. Akcja może szczególnie ucieszyć subskrybentów abonamentu PS Plus, którzy planują w najbliższym czasie zakupy – do zgarnięcia szereg tytułów w niższych cenach.
Sony od kilku miesięcy intensywnie promuje usługę PlayStation Plus. Dzięki ostatniemu raportowi finansowemu przedsiębiorstwa wiemy, że społeczność korzystająca z abonamentu w porównaniu z zeszłym rokiem nadal się zmniejsza i liczy 46,4 mln graczy, a to dla włodarzy wyraźny sygnał do działania. Po licznych obniżkach cen Japończycy sięgają więc po kolejną propozycję, która może skłonić odbiorców do wybrania usługi.
Najnowsza promocja PlayStation Plus Double Discounts uwzględnia podwójne rabaty dla subskrybentów abonamentu Sony. Dzięki akcji gracze kupią między innymi The Last of Us Part II za 40,56 zł (cena bez podwójnego rabatu – 104,78 zł), Edycję Deluxe Assassin's Creed Valhalla na PS4 & PS5 za 125,76 zł (247,83 zł), Wiedźmin 3: Dziki Gon na PS5 za 64,50 zł (96,75 zł), Ratchet & Clank: Rift Apart za 169,50 zł (254,25 zł), Metal: Hellsinger za 107,40 zł (143,20 zł), Life is Strange: True Colors na PS4 i PS5 za 99,60 zł (174,30 zł), Goat Simulator 3 za 103,20 (116,10 zł), Baldur's Gate and Baldur's Gate II: Enhanced Editions za 45,80 zł (137,40 zł) czy Edycję Deluxe Ghostwire: Tokyo za 155,60 zł (272,30 zł).
Dodatkowo warto zwrócić uwagę na takie tytuły jak chociażby Nioh 2 wyceniony na 84,50 zł, Demon's Souls (254,25 zł), Cult of the Lamb kosztujące 85,50 zł oraz Disco Elysium – The Final Cut (84,50 zł).
Zwróćcie uwagę, że poniższa tabela uwzględnia ceny wyłącznie po zwykłej obniżce, natomiast część ze wskazanych produkcji obejmują także podwójne rabaty. Promocja na PS Store obowiązuje do 1 marca.
Gry w promocji na PS5 i PS4
| | |
| --- | --- |
| 'n Verlore Verstand PS4 | 13,80 zł |
| -KLAUS- PS4 | 18,30 zł |
| .hack//G.U. Last Recode PS4 | 33,44 zł |
| 11-11 Memories Retold PS4 | 14,85 zł |
| 7 Days of Rose PS4 & PS5 | 13,50 zł |
| 7 Days to Die PS4 | 84,10 zł |
| A Frog's Job PS4 & PS5 | 13,50 zł |
| A Plague Tale: Requiem PS5 | 220,15 zł |
| A Way Out PS4 | 24,80 zł |
| ADR1FT PS4 | 21,00 zł |
| AKIBA'S TRIP: Undead & Undressed PS4 | 89,40 zł |
| AO Tennis 2 PS4 | 137,40 zł |
| ARCADE GAME SERIES: DIG DUG PS4 | 8,25 zł |
| ARCADE GAME SERIES: GALAGA PS4 | 8,25 zł |
| Abyss Odyssey: Extended Dream Edition PS4 | 13,80 zł |
| Accel World VS. Sword Art Online PS4 | 37,35 zł |
| Actraiser Renaissance PS4 | 107,20 zł |
| Adventures of Chris PS4 | 27,60 zł |
| Aeon Must Die! PS4 | 26,70 zł |
| Aery – Little Bird Adventure PS4 | 29,40 zł |
| Aery – Sky Castle PS4 | 25,20 zł |
| Aery – Vikings PS4 | 32,40 zł |
| Agents of Mayhem PS4 | 7,90 zł |
| Air Conflicts: Pacific Carriers – PlayStation®4 Edition PS4 | 44,50 zł |
| Alan Wake Remastered PS5 | 78,48 zł |
| Albedo: Eyes From Outer Space PS4 | 37,80 zł |
| Alex Kidd in Miracle World DX PS5 | 52,93 zł |
| Alien: Isolation PS4 | 29,00 zł |
| Aliens: Fireteam Elite – Into The Hive Edition PS5 | 143,20 zł |
| Alphaset by POWGI PS4 | 18,00 zł |
| Amazing Princess Sarah PS4 | 12,80 zł |
| Among Us PS5 | 15,30 zł |
| Ancestors: The Humankind Odyssey PS4 | 42,25 zł |
| Antarctica 88 PS4 | 19,20 zł |
| Apocalypse Rider PS4 | 21,60 zł |
| Aquadine PS4 & PS5 | 53,40 zł |
| Arcadegeddon PS5 | 44,50 zł |
| Arenas Of Tanks PS4 & PS5 | 13,50 zł |
| Ascendance PS4 | 26,95 zł |
| Ascendshaft PS5 | 0,57 zł |
| Ash of Gods: Redemption PS4 | 8,90 zł |
| Assassin's Creed Valhalla Deluxe PS4 & PS5 | 247,83 zł |
| Assassin's Creed® Origins PS4 | 173,40 zł |
| Assassin's Creed® The Ezio Collection PS4 | 65,70 zł |
| Assault On Metaltron PS4 | 3,20 zł |
| Assetto Corsa Competizione PS4 | 113,23 zł |
| Assetto Corsa Competizione PS5 | 113,23 zł |
| Asterix & Obelix XXL3: The Crystal Menhir PS5 | 116,35 zł |
| Autumn's Journey PS4 | 2,25 zł |
| Aven Colony PS4 | 29,80 zł |
| BLACK CLOVER: QUARTET KNIGHTS PS4 | 37,35 zł |
| BLAZBLUE CENTRALFICTION PS4 | 137,40 zł |
| BLAZBLUE CROSS TAG BATTLE PS4 | 51,35 zł |
| BUTCHER PS4 | 27,30 zł |
| Back 4 Blood: Standard Edition PS4 & PS5 | 194,35 zł |
| Baldur's Gate and Baldur's Gate II: Enhanced Editions PS4 | 137,40 zł |
| Battlefield™ 2042 Ultimate Edition PS4™ & PS5™ | 401,42 zł |
| Bayonetta PS4 | 72,79 zł |
| Big Dipper PS4 | 4,50 zł |
| Binarystar Infinity PS4 | 2,25 zł |
| Biolab Wars PS4 | 6,03 zł |
| Biomutant PS4 & PS5 | 118,30 zł |
| Bird Game + PS4 | 2,25 zł |
| Birthday of Midnight PS4 | 2,10 zł |
| Bite the Bullet PS4 | 20,70 zł |
| Black the Fall PS4 | 44,10 zł |
| BlackJack PS4 | 9,00 zł |
| Blackwind PS5 | 32,70 zł |
| Blasphemous PS4 | 26,00 zł |
| BlazBlue Chronophantasma Extend PS4 | 53,40 zł |
| Blood Bowl 2 PS4 | 53,40 zł |
| Bloody Zombies PS4 | 19,60 zł |
| Blue Fire PS4 | 35,55 zł |
| Bones of Halloween PS4 & PS5 | 13,50 zł |
| Borderlands 3 Next Level Bundle PS4™ & PS5™ | 176,13 zł |
| Borderlands 3: Ultimate Edition PS4™ & PS5™ | 272,35 zł |
| Borderlands: Game of the Year Edition PS4 | 41,25 zł |
| Bounty Battle PS4 | 59,40 zł |
| Braveland Trilogy PS4 | 13,80 zł |
| Bright Memory: Infinite PS5 | 75,65 zł |
| Brunswick Pro Billiards PS4 | 44,50 zł |
| Buildings Have Feelings Too! PS4 | 50,40 zł |
| Burger Break Head to Head PS4 | 25,20 zł |
| Burger Break Head to Head PS5 | 25,20 zł |
| Burger Break PS4 | 25,20 zł |
| Burger Break PS5 | 25,20 zł |
| Burger Run PS4 | 25,20 zł |
| Burger Run PS5 | 25,20 zł |
| Burnout™ Paradise Remastered PS4 | 23,70 zł |
| CHAOSCHILD PS4 | 77,40 zł |
| Call of Cthulhu® PS4 | 19,75 zł |
| Candle: The Power of the Flame PS4 | 47,40 zł |
| Captain Tsubasa: Rise of New Champions PS4 | 163,17 zł |
| Carnival Games® PS4 | 33,80 zł |
| Carnival Games® VR PS4 | 22,25 zł |
| Cast of the Seven Godsends – Redux PS4 | 17,40 zł |
| Castle Crashers Remastered PS4 | 49,70 zł |
| Catherine: Full Body PS4 | 101,40 zł |
| Catmaze PS4 & PS5 | 27,00 zł |
| Chameneon PS4 | 9,00 zł |
| Chess Brain: Dark Troops PS4 | 7,20 zł |
| Cinders PS4 | 54,60 zł |
| Citizens of Earth™ PS4 | 8,10 zł |
| Citizens of Space PS4 | 10,35 zł |
| Cobra Kai 2: Dojos Rising – Nemesis Edition PS5 | 181,30 zł |
| Cobra Kai: The Karate Kid Saga Continues PS4 | 106,47 zł |
| Crown Trick PS4 | 22,25 zł |
| Crypto by POWGI PS4 | 18,00 zł |
| Cult of the Lamb PS5 | 85,50 zł |
| Curse of the Dead Gods PS4 | 28,56 zł |
| Cyber Hook PS4 | 55,20 zł |
| DARQ Complete Edition PS5 | 42,00 zł |
| DEATHRUN TV PS5 | 46,23 zł |
| DIGIMON STORY: CYBER SLEUTH – HACKER'S MEMORY PS4 | 43,80 zł |
| DIRT 5 PS4 & PS5 | 43,35 zł |
| DOOM 3: VR Edition PS4 | 55,30 zł |
| DOOM VFR PS4 | 38,35 zł |
| DORAEMON STORY OF SEASONS PS4 | 65,70 zł |
| Dance of Death: Du Lac & Fey PS4 | 58,40 zł |
| Danger Scavenger PS4 | 4,50 zł |
| Darksiders II Deathinitive Edition PS4 | 74,40 zł |
| Darkwood PS4 | 48,51 zł |
| Darkwood PS5 | 68,85 zł |
| Deep Rock Galactic – Ultimate Edition PS4 & PS5 | 166,83 zł |
| Deep Rock Galactic PS4 & PS5 | 89,78 zł |
| Demon's Souls PS5 | 254,25 zł |
| Descenders PS4 | 60,90 zł |
| Destroy All Humans! 2 – Reprobed PS5 | 135,20 zł |
| Digimon World: Next Order PS4 | 41,44 zł |
| Disco Elysium – The Final Cut PS5 | 84,50 zł |
| Disgaea 6 Complete PS5 | 239,20 zł |
| Disintegration PS4 | 62,50 zł |
| Disney Dreamlight Valley PS5 | 113,90 zł |
| DmC Devil May Cry: Definitive Edition PS4 | 42,25 zł |
| Doodle Devil PS4 | 13,50 zł |
| Dreaming Sarah PS4 & PS5 | 2,10 zł |
| Drunkn Bar Fight PS4 | 48,60 zł |
| Duke Nukem 3D: 20th Anniversary World Tour PS4 | 48,95 zł |
| Dungeon Slime Collection PS4 & PS5 | 13,50 zł |
| Dusk Diver 2 PS4 | 164,25 zł |
| Dusk Diver 2 PS5 | 164,25 zł |
| Dusk Diver PS4 | 89,40 zł |
| Dying Light: The Following – Enhanced Edition PS4 | 80,60 zł |
| EA SPORTS™ FIFA 23 Standard Edition PS4™ | 209,30 zł |
| EA SPORTS™ FIFA 23 Standard Edition PS5™ | 244,93 zł |
| ELEMENTAL KNIGHTS R -DarkArthur PremiumPack- PS4 | 28,80 zł |
| Earth Defense Force 4.1: The Shadow of New Despair PS4 | 15,80 zł |
| Edge Of Eternity PS5 | 87,20 zł |
| Eiyuden Chronicle: Rising PS5 | 57,96 zł |
| Enter the Gungeon PS4 | 48,30 zł |
| Epic Chef PS4 | 28,50 zł |
| Epic Word Search Collection 2 PS4 | 18,00 zł |
| Evergate PS5 | 27,30 zł |
| Evoland Legendary Edition PS4 | 44,50 zł |
| F1® 22 Champions Edition PS4™ & PS5™ | 252,85 zł |
| FAR CRY®6 Standard Edition PS4 & PS5 | 188,43 zł |
| FORECLOSED PS5 | 53,40 zł |
| FROGUN PS5 | 51,75 zł |
| Fallout 76 PS4 | 55,77 zł |
| Far Cry 4 PS4 | 39,56 zł |
| Far Cry®3 Classic Edition PS4 | 39,56 zł |
| Farmer's Dynasty PS4 | 70,95 zł |
| Flatland: Prologue PS4 | 4,50 zł |
| Flowers by POWGI PS4 & PS5 | 18,00 zł |
| Fracked PS4 | 62,70 zł |
| GRID Legends Deluxe Edition PS4 & PS5 | 260,63 zł |
| GUILTY GEAR PS4 | 31,50 zł |
| GUILTY GEAR Xrd -REVELATOR- PS4 | 53,40 zł |
| GUILTY GEAR Xrd Rev.2 PS4 | 101,40 zł |
| GUNDAM VERSUS PS4 | 17,80 zł |
| GUNGUNGUN PS5 | 5,62 zł |
| Gal*Gun 2 PS4 | 83,85 zł |
| Gal*Gun: Double Peace PS4 | 53,40 zł |
| Gang Beasts PS4 | 62,30 zł |
| Gaps by POWGI PS4 & PS5 | 18,00 zł |
| Garden City PS4 | 20,00 zł |
| Generation Zero® PS4 | 37,20 zł |
| Geometric Feel The Beats PS4 | 11,25 zł |
| Ghostrunner PS4 | 90,30 zł |
| Ghostrunner PS5 | 90,30 zł |
| Ghostwire: Tokyo Deluxe Edition PS5 | 272,30 zł |
| Gnomes Garden 2 PS4 | 10,00 zł |
| Goat Simulator 3 PS5 | 116,10 zł |
| Goat Simulator PS4 | 8,40 zł |
| Gods Will Fall PS4 | 41,40 zł |
| Goetia PS4 | 4,50 zł |
| Gold Rush: The Game PS4 | 62,40 zł |
| Golf With Your Friends PS4 | 22,25 zł |
| Gotham Knights PS5 | 223,30 zł |
| Grand Kingdom PS4 | 34,35 zł |
| Grand Theft Auto Online (PlayStation®5) PS5 | 66,75 zł |
| Grand Theft Auto V (PS4™ & PS5™) | 184,14 zł |
| GreedFall – Standard Edition PS5 | 96,85 zł |
| Guardian of Lore PS5 | 15,75 zł |
| Guilty Gear -Strive- Ultimate Edition 2022 PS4 & PS5 | 298,32 zł |
| Gunducky Industries++ PS5 | 0,56 zł |
| Gunkid 99 PS5 | 8,00 zł |
| Hard West: Ultimate Edition PS4 | 8,90 zł |
| Hardspace: Shipbreaker PS5 | 143,20 zł |
| Hatsune Miku: Project DIVA X PS4 | 141,75 zł |
| Hazelight Bundle PS5 | 89,06 zł |
| Henchman Story PS5 | 27,60 zł |
| HoPiKo PS4 | 17,40 zł |
| Hob PS4 | 22,25 zł |
| Hood: Outlaws & Legends PS5 | 53,40 zł |
| House Flipper PS4 | 67,60 zł |
| Human: Fall Flat PS5 | 57,85 zł |
| Huntdown PS4 | 16,80 zł |
| I Expect You To Die PS4 | 72,96 zł |
| In Extremis DX PS4 | 15,75 zł |
| Indigo 7 Quest for Love PS4 | 34,50 zł |
| Injustice™ 2 – Legendary Edition PS4 | 141,98 zł |
| Inscryption PS5 | 62,30 zł |
| Into A Dream PS4 | 14,50 zł |
| Judgment PS5 | 118,30 zł |
| Jump King PS4 | 27,00 zł |
| Jurassic World Evolution 2: Deluxe Edition PS5 | 193,63 zł |
| Jurassic World Evolution 2: Dominion Bundle PS5 | 305,15 zł |
| Jurassic World Evolution PS4 | 125,40 zł |
| Just Dance® 2023 Deluxe Edition PS5 | 276,25 zł |
| KILL la KILL – IF PS4 | 47,40 zł |
| KILLALLZOMBIES PS4 | 21,00 zł |
| KURSK PS4 | 8,90 zł |
| Kaichu: The Kaiju Dating Sim PS5 | 29,25 zł |
| Kao the Kangaroo PS4 | 77,40 zł |
| Kao the Kangaroo PS5 | 77,40 zł |
| Katamari Damacy REROLL PS4 | 31,25 zł |
| Kawaii Deathu Desu PS4 | 6,40 zł |
| Kerbal Space Program Enhanced Edition PS4 | 42,25 zł |
| Kerbal Space Program: Enhanced Edition PS5 | 44,75 zł |
| King of Seas PS4 | 28,50 zł |
| Kings of Lorn: The Fall of Ebris PS4 | 22,25 zł |
| Kitaria Fables PS5 | 62,30 zł |
| Klonoa Phantasy Reverie Series PS4 & PS5 | 175,20 zł |
| Knack 2 PS4 | 67,60 zł |
| Knightin'+ PS5 | 2,70 zł |
| LEGO® Harry Potter™ Collection PS4 | 114,92 zł |
| LEGO® Marvel's Avengers PS4 | 37,18 zł |
| LEGO® Star Wars™: The Skywalker Saga PS4 & PS5 | 181,30 zł |
| Ladders by POWGI PS4 & PS5 | 18,00 zł |
| Lady in a Leotard With a Gun PS5 | 1,12 zł |
| Langrisser I & II PS4 | 122,85 zł |
| Let's Sing 2022 Platinum Edition PS5 | 319,02 zł |
| Letterbox by POWGI PS4 & PS5 | 18,00 zł |
| Life is Strange: True Colors – Ultimate Edition PS4 & PS5 | 246,75 zł |
| Life is Strange: True Colors PS4 & PS5 | 174,30 zł |
| Little Nightmares II PS4 & PS5 | 40,92 zł |
| Little Nightmares PS4 | 21,00 zł |
| Livelock PS4 | 12,25 zł |
| Lizard Lady vs the Cats Platinum Edition PS5 | 1,12 zł |
| Lode Runner Legacy PS4 | 27,00 zł |
| Loot Hero DX PS4 | 2,10 zł |
| Lost Judgment Digital Deluxe Edition PS4 & PS5 | 223,30 zł |
| Lost in Random™ PS4™ & PS5™ | 25,00 zł |
| METAL MAX Xeno Reborn PS4 | 135,20 zł |
| METAL SLUG ANTHOLOGY™ PS4 | 54,60 zł |
| MOBILE SUIT GUNDAM EXTREME VS. MAXIBOOST ON PS4 | 82,17 zł |
| MONARK PS5 | 194,25 zł |
| MONOPOLY PLUS PS4 | 18,90 zł |
| MONSTER HUNTER: WORLD™ PS4 | 69,52 zł |
| MX vs ATV Legends PS5 | 135,20 zł |
| MXGP 2021 – The Official Motocross Videogame PS4 | 53,80 zł |
| MXGP 2021 – The Official Motocross Videogame PS5 | 53,80 zł |
| MXGP2 – The Official Motocross Videogame PS4 | 37,95 zł |
| Madden NFL 23 All Madden Edition PS5™ & PS4™ | 292,43 zł |
| Mafia II: Definitive Edition PS4 | 18,60 zł |
| Mahjong Gold PS4 | 16,00 zł |
| Mahjong Royal Towers PS4 | 16,00 zł |
| Marble Duel PS4 | 32,40 zł |
| Marvel's Midnight Suns Enhanced Edition PS5 | 255,20 zł |
| Medieval Defenders PS4 | 16,00 zł |
| Megadimension Neptunia VII PS4 | 23,70 zł |
| Merrily Perrilly PS4 | 5,62 zł |
| Metal: Hellsinger (PS4) | 107,20 zł |
| Metal: Hellsinger (PS5) | 143,20 zł |
| Miraculous: Rise of the Sphinx Ultimate Edition PS5 | 181,30 zł |
| Mirror's Edge™ Catalyst PS4 | 19,75 zł |
| Monster Energy Supercross – The Official Videogame 2 PS4 | 59,95 zł |
| Monster Energy Supercross – The Official Videogame 5 PS4 & PS5 | 59,80 zł |
| Monster Harvest PS5 | 57,85 zł |
| Monster Jam Steel Titans PS4 | 101,40 zł |
| Morbid: The Seven Acolytes PS4 | 59,40 zł |
| Mordheim: City of the Damned PS4 | 53,40 zł |
| Mortal Kombat X PS4 | 40,05 zł |
| Mortal Kombat 11 Ultimate + Injustice 2 Leg. Edition Bundle PS5 | 251,40 zł |
| MotoGP™18 PS4 | 59,95 zł |
| MotoGP™22 PS4 & PS5 | 74,75 zł |
| Move or Die PS4 | 15,25 zł |
| Moving Out PS4 | 27,25 zł |
| MudRunner PS4 | 74,40 zł |
| NARUTO SHIPPUDEN: Ultimate Ninja STORM Trilogy PS4 | 33,80 zł |
| NBA 2KVR Experience PS4 | 34,50 zł |
| NECROPOLIS: A Diabolical Dungeon Delve PS4 | 13,44 zł |
| NEKOPARA Vol.1 PS4 | 24,40 zł |
| NHL® 23 PS4™ | 209,30 zł |
| NHL® 23 PS5™ | 244,93 zł |
| NO THING PS4 | 0,90 zł |
| NORCO PS5 | 55,20 zł |
| Namco Museum Archives Vol 2 PS4 | 21,00 zł |
| Necromunda: Hired Gun PS5 | 125,30 zł |
| Necromunda: Underhive Wars PS4 | 50,40 zł |
| Need for Speed™ Unbound PS5 | 262,42 zł |
| Neighbours back From Hell PS4 | 50,40 zł |
| Neptunia ReVerse PS5 | 153,30 zł |
| Neptunia x SENRAN KAGURA: Ninja Wars PS4 | 146,30 zł |
| New Gundam Breaker PS4 | 37,35 zł |
| New Tales from the Borderlands: Deluxe Edition PS5 | 164,25 zł |
| Newtonian Inversion PS5 | 1,12 zł |
| Ni no Kuni: Wrath of the White Witch™ Remastered PS4 | 32,85 zł |
| Nickelodeon Kart Racers 2: Grand Prix PS4 | 106,47 zł |
| NieR Replicant ver.1.22474487139… PS4 | 194,25 zł |
| Niffelheim PS4 | 13,80 zł |
| Nioh 2 PS4 | 84,50 zł |
| Nioh 2 Remastered – The Complete Edition PS4 & PS5 | 204,61 zł |
| Nioh Remastered – The Complete Edition PS5 | 204,61 zł |
| Nioh – Complete Edition PS4 | 67,60 zł |
| OKAMI HD PS4 | 39,50 zł |
| ONE PUNCH MAN: A HERO NOBODY KNOWS PS4 | 44,85 zł |
| Octahedron PS4 | 35,10 zł |
| Odin Sphere Leifthrasir PS4 | 38,85 zł |
| OmegaBot PS5 | 47,20 zł |
| One Last Memory PS4 | 41,40 zł |
| Onechanbara Z2: Chaos PS4 | 65,40 zł |
| Onimusha: Warlords PS4 | 33,60 zł |
| Operation: Tango PS5 | 35,50 zł |
| Our World Is Ended. PS4 | 131,40 zł |
| Outbreak Silver Collection PS5 | 84,75 zł |
| Outbreak: Lost Hope PS4 | 27,00 zł |
| Outbreak: Lost Hope PS5 | 34,50 zł |
| Outbreak: The New Nightmare PS4 | 27,00 zł |
| Outbreak: The New Nightmare PS5 | 31,50 zł |
| Oxide Room 104 PS5 | 81,27 zł |
| PAC-MAN 256 PS4 | 11,25 zł |
| PAC-MAN™ CHAMPIONSHIP EDITION 2 PS4 | 20,65 zł |
| PAYDAY 2: CRIMEWAVE EDITION. PS4 | 47,40 zł |
| POSTAL Redux PS4 | 12,60 zł |
| Panzer Dragoon: Remake PS4 | 11,40 zł |
| Path to Mnemosyne PS4 | 36,00 zł |
| Persona 5 PS4 | 62,25 zł |
| Persona 5: Dancing in Starlight PS4 | 37,20 zł |
| Pic-a-Pix Pieces 2 PS4 | 18,00 zł |
| Pixel Ripped 1989 PS4 | 41,40 zł |
| Pixel Ripped 1995 PS4 | 53,40 zł |
| PixelJunk VR™ Dead Hungry PS4 | 19,20 zł |
| Plants vs. Zombies: Battle for Neighborville™ PS4 | 18,60 zł |
| Plants vs. Zombies™ Garden Warfare PS4 | 19,75 zł |
| Pocket Academy PS4 | 29,50 zł |
| Pocket Clothier PS4 | 29,50 zł |
| Portal Knights PS4 | 27,65 zł |
| Prehistoric Dude PS4 | 2,25 zł |
| Project Warlock PS4 | 47,25 zł |
| Punch Line PS4 | 101,40 zł |
| Puyo Puyo Champions PS4 | 8,40 zł |
| Puyo Puyo™ Tetris® 2 PS4 & PS5 | 42,25 zł |
| Q-YO Blaster PS4 | 4,50 zł |
| QUByte Classics: Zero Tolerance Collection by PIKO PS4 | 22,50 zł |
| Quest of Dungeons PS4 | 20,00 zł |
| QuiVr PS4 | 65,40 zł |
| R-Type Dimensions EX PS4 | 34,50 zł |
| RIDE 4 PS4 | 59,80 zł |
| RIDE 4 PS5 | 59,80 zł |
| RIOT – Civil Unrest PS4 | 47,40 zł |
| Rabisco+ PS4 & PS5 | 2,10 zł |
| Radio Squid PS4 | 2,25 zł |
| Raging Loop PS4 | 96,75 zł |
| Ratchet & Clank: Rift Apart PS5 | 254,25 zł |
| Rayman Legends PS4 | 19,75 zł |
| ReadySet Heroes PS4 | 39,50 zł |
| Realpolitiks New Power PS4 | 11,40 zł |
| Red Ronin PS4 | 13,20 zł |
| Red Square Escape 2 PS4 | 9,00 zł |
| Redo! PS5 | 22,50 zł |
| Reflection Of Mine PS4 | 3,30 zł |
| Regalia: Of Men and Monarchs – Royal Edition PS4 | 72,80 zł |
| Remnant: From the Ashes PS4 | 118,30 zł |
| Returnal Digital Deluxe Edition PS5 | 299,53 zł |
| Returnal PS5 | 254,25 zł |
| Riders Republic™ PS4 & PS5 | 188,43 zł |
| Riders Republic™ Ultimate Edition PS4 & PS5 | 311,93 zł |
| Rise Eterna PS4 | 8,90 zł |
| Risk of Rain 2 PS4 | 76,30 zł |
| Root Film PS4 | 118,30 zł |
| Root Letter PS4 | 53,40 zł |
| Root Letter: Last Answer PS4 | 77,40 zł |
| Roundout by POWGI PS4 | 18,00 zł |
| Ruined King: A League of Legends Story™ PS4 | 100,50 zł |
| SAMURAI SHODOWN NEOGEO COLLECTION PS4 | 101,40 zł |
| SAMURAI SHODOWN PS4 | 149,40 zł |
| SBK™22 PS4 & PS5 | 71,60 zł |
| SD GUNDAM BATTLE ALLIANCE PS5 | 228,65 zł |
| SENSE – A CYBERPUNK GHOST STORY PS4 | 42,00 zł |
| SONG OF HORROR PS4 | 118,30 zł |
| SONIC FORCES™ PS4 | 42,25 zł |
| SOULCALIBUR Ⅵ PS4 | 167,62 zł |
| STAR WARS® JEDI STARFIGHTER™ PS4 | 21,00 zł |
| STAR WARS® RACER REVENGE™ PS4 | 21,00 zł |
| STAR WARS™ BOUNTY HUNTER™ PS4 | 21,00 zł |
| STAR WARS™: Squadrons PS4 | 98,02 zł |
| SUPERHOT PS4 | 41,60 zł |
| SURVIVE! MR.CUBE PS4 | 11,80 zł |
| SWORD ART ONLINE Alicization Lycoris PS4 | 182,07 zł |
| Sable PS5 | 91,20 zł |
| Sakura Succubus 2 PS4 & PS5 | 22,50 zł |
| Sakura Succubus 3 PS4 & PS5 | 22,50 zł |
| Sakura Succubus PS4 & PS5 | 22,50 zł |
| Sam & Max: This Time It's Virtual! PS4 | 48,95 zł |
| ScourgeBringer PS5 | 57,75 zł |
| Sea of Solitude PS4 | 21,00 zł |
| Seeds of Resilience PS4 | 6,30 zł |
| Serious Sam 4 PS5 | 109,85 zł |
| Serious Sam Collection PS4 | 100,50 zł |
| Shadow Warrior 3 PS4 | 134,25 zł |
| Shadow of Loot Box PS4 | 3,60 zł |
| Shady Part of Me PS4 | 20,70 zł |
| Sheepo PS5 | 24,50 zł |
| Sherlock Holmes Chapter One PS5 | 139,30 zł |
| Sherlock Holmes: The Devil's Daughter PS4 | 103,82 zł |
| Shin Megami Tensei III Nocturne HD Remaster PS4 | 167,30 zł |
| Shooty Fruity PS4 | 35,60 zł |
| Sixty Words by POWGI PS4 & PS5 | 18,00 zł |
| Skyrim Anniversary Edition + Fallout 4 G.O.T.Y Bundle PS5 | 272,30 zł |
| Slaycation Paradise PS4 | 59,63 zł |
| Slaycation Paradise PS5 | 59,63 zł |
| Slime Rancher PS4 | 19,75 zł |
| Sniper Elite 4 PS4 | 164,45 zł |
| Sniper Ghost Warrior Contracts 2 Ultimate Edition PS5 | 155,72 zł |
| Solo: Islands of the Heart PS4 | 50,40 zł |
| Song Of Memories PS4 | 89,40 zł |
| Sonic Mania PS4 | 44,50 zł |
| Soul Hackers 2 PS4 & PS5 | 194,25 zł |
| South Park™: The Fractured but Whole™ PS4 | 151,13 zł |
| Space Hulk: Deathwing – Enhanced Edition PS4 | 74,40 zł |
| Spacebase Startopia – PS4 & PS5 | 76,65 zł |
| Spaceland PS4 | 17,80 zł |
| Sparkle 2 EVO PS4 | 2,25 zł |
| Sparkle 4 Tales PS4 | 4,50 zł |
| Sparklite PS4 | 59,40 zł |
| Spectrewoods PS5 | 0,57 zł |
| Spike Volleyball PS4 | 48,95 zł |
| Spirit of the North: Enhanced Edition PS5 | 64,35 zł |
| SpongeBob SquarePants: Battle for Bikini Bottom – Rehydrated PS4 | 86,80 zł |
| Sports Bar VR 2.0 PS4 | 20,40 zł |
| StarDrone VR PS4 | 18,00 zł |
| SteamWorld Dig PS4 | 7,60 zł |
| SteinsGate 0 PS4 | 65,40 zł |
| Stranded Sails – Explorers of the Cursed Islands PS4 | 59,40 zł |
| Stranded Sails: Explorers of the Cursed Islands PS5 | 65,40 zł |
| Strawberry Vinegar PS4 | 4,50 zł |
| Street Fighter V PS4 | 49,77 zł |
| Sublevel Zero Redux PS4 | 47,40 zł |
| Super Monkey Ball Banana Mania PS4 & PS5 | 84,50 zł |
| Super Monkey Ball: Banana Blitz HD PS4 | 38,70 zł |
| Super Skelemania PS4 | 18,00 zł |
| Super Star Wars PS4 | 21,00 zł |
| Superliminal PS5 | 47,00 zł |
| Surviving the Aftermath PS4 | 64,50 zł |
| Sword Art Online: Hollow Realization PS4 | 31,35 zł |
| Syberia 3 PS4 | 120,45 zł |
| Synergia PS4 | 31,50 zł |
| THE HOUSE OF THE DEAD: Remake PS5 | 57,00 zł |
| TT Isle of Man: Ride on the Edge 2 PS4 | 101,40 zł |
| TT Isle of Man: Ride on the Edge PS4 | 53,40 zł |
| Tales of Arise PS4 & PS5 | 202,30 zł |
| Tales of Berseria PS4 | 39,50 zł |
| Tales of Vesperia™: Definitive Edition PS4 | 33,80 zł |
| Tamarin® PS4 | 50,00 zł |
| Tango Fiesta PS4 | 25,20 zł |
| Team Sonic Racing™ PS4 | 67,60 zł |
| Tennis World Tour PS4 | 48,95 zł |
| The Assembly PS4 | 39,90 zł |
| The Childs Sight PS4 | 2,25 zł |
| The Count Lucanor PS4 | 35,40 zł |
| The Dark Pictures Anthology : Season One PS4™ & PS5™ | 364,65 zł |
| The Dark Pictures Anthology: Little Hope PS4 & PS5 | 44,50 zł |
| The Dark Pictures Anthology: Man of Medan PS4 & PS5 | 44,50 zł |
| The Dark Prophecy PS4 & PS5 | 27,00 zł |
| The Dark Prophecy PS4 & PS5 | 27,00 zł |
| The Deadly Tower of Monsters PS4 | 10,35 zł |
| The Disney Afternoon Collection PS4 | 22,25 zł |
| The Dungeon of Naheulbeuk: The Amulet of Chaos – Chicken Edition PS5 | 119,20 zł |
| The Elder Scrolls Online Collection: High Isle – PS4 & PS5 | 157,74 zł |
| The Elder Scrolls Online Collection: High Isle CE – PS4 & PS5 | 223,74 zł |
| The Elder Scrolls V: Skyrim Anniversary Edition – PS5 & PS4 | 167,30 zł |
| The Elder Scrolls V: Skyrim VR PS4 | 83,72 zł |
| The Escapists PS4 | 8,10 zł |
| The Fisherman – Fishing Planet PS4 | 92,95 zł |
| The Forest PS4 | 26,95 zł |
| The Forgotten City PS5 | 99,20 zł |
| The Galactic Junkers PS4 | 15,75 zł |
| The Jumping Chicken Wings: TURBO PS4 | 9,45 zł |
| The Jumping Churros: TURBO PS4 | 9,45 zł |
| The Jumping Ice Cream: TURBO PS4 | 9,45 zł |
| The Jumping Lasagne: TURBO PS4 | 9,45 zł |
| The Jumping Pumpkin: TURBO PS4 | 9,45 zł |
| The King's Bird PS4 | 26,70 zł |
| The Last of Us Part II PS4 | 104,78 zł |
| The Legend of Heroes: Trails of Cold Steel III PS4 | 181,30 zł |
| The Legend of Heroes: Trails of Cold Steel IV PS4 | 181,30 zł |
| The Long Reach PS4 | 35,40 zł |
| The Manga Works PS4 | 29,50 zł |
| The Nioh Collection PS5 | 254,25 zł |
| The Quarry – Deluxe Edition for PS4™ & PS5™ | 291,75 zł |
| The Rabbit Hole PS4 | 21,60 zł |
| The Smurfs – Mission Vileaf PS5 | 118,30 zł |
| The Walking Vegetables: Radical Edition PS4 | 32,40 zł |
| The Witcher 3: Wild Hunt PS5 | 96,75 zł |
| Thomas Was Alone PS4 | 18,15 zł |
| Thronebreaker: The Witcher Tales PS4 | 25,20 zł |
| Through the Darkest of Times PS4 | 48,30 zł |
| Thunderflash PS4 & PS5 | 2,10 zł |
| Timber Tennis: Versus PS4 | 5,77 zł |
| Timberman VS PS4 | 0,90 zł |
| Time on Frog Island PS5 | 73,03 zł |
| Timothy's Night PS5 | 37,80 zł |
| Tiny Hands Adventure PS4 | 3,60 zł |
| Tiny Tina's Assault on Dragon Keep: A Wonderlands One-shot Adventure PS4 | 22,50 zł |
| Tiny Tina's Wonderlands: Next-Level Edition PS5 | 246,75 zł |
| Torchlight II PS4 | 21,00 zł |
| Torchlight III PS4 | 42,25 zł |
| Tormented Souls PS5 | 64,08 zł |
| Tour de France 2020 PS4 | 48,95 zł |
| Towaga: Among Shadows PS4 | 6,90 zł |
| Townsmen – A Kingdom Rebuilt PS4 | 93,80 zł |
| Trailmakers PS5 | 87,10 zł |
| Train Station Simulator Group PS5 | 24,75 zł |
| Transistor PS4 | 15,80 zł |
| Treasure Hunter Simulator PS4 | 21,00 zł |
| Trifox PS5 | 66,75 zł |
| Tropico 5 – Complete Collection PS4 | 82,65 zł |
| Tropico 5 PS4 | 66,75 zł |
| Tropico 6 – Next Gen Edition PS5 | 175,20 zł |
| Turnip Boy Commits Tax Evasion PS4 | 55,20 zł |
| Twin Mirror PS4 | 25,00 zł |
| Two Point Hospital and Two Point Campus Double Pack PS4 & PS5 | 239,20 zł |
| UNBOX: NEWBIE'S ADVENTURE PS4 | 59,40 zł |
| UNDER NIGHT IN-BIRTH Exe:Late[cl-r] PS4 | 101,40 zł |
| UNDER NIGHT IN-BIRTH Exe:Late[st] PS4 | 65,40 zł |
| Underworld Ascendant PS4 | 31,25 zł |
| Unturned PS4 | 36,40 zł |
| V-Rally 4 PS4 | 70,95 zł |
| VR Ping Pong PS4 | 37,80 zł |
| VR Ping Pong Pro PS4 | 59,40 zł |
| Valentino Rossi The Game PS4 | 37,95 zł |
| Valfaris Full Metal Mode PS4 | 29,70 zł |
| Valkyria Revolution PS4 | 15,80 zł |
| Vampyr PS4 | 101,40 zł |
| Vanquish PS4 | 36,40 zł |
| Vaporum PS4 | 75,00 zł |
| Vengeful Heart PS5 | 18,00 zł |
| Venture Towns PS4 | 29,50 zł |
| Victor Vran Overkill Edition PS4 | 33,80 zł |
| Victor Vran PS4 | 22,25 zł |
| Viking Days PS4 | 22,40 zł |
| Violett PS4 | 4,50 zł |
| WARSAW PS4 | 54,60 zł |
| WRC 10 FIA World Rally Championship PS4 | 125,40 zł |
| WRC 10 FIA World Rally Championship PS5 | 149,40 zł |
| WRC 7 FIA World Rally Championship PS4 | 48,95 zł |
| WRC 8 FIA World Rally Championship PS4 | 70,95 zł |
| Wallachia: Reign of Dracula PS4 | 55,20 zł |
| Warhammer 40,000: Inquisitor – Martyr PS4 | 101,40 zł |
| Warhammer 40,000: Inquisitor – Ultimate Edition PS5 | 181,30 zł |
| Warhammer 40,000: Mechanicus PS4 | 106,47 zł |
| Warhammer 40,000: Space Wolf PS4 | 60,30 zł |
| Warhammer Age of Sigmar: Storm Ground PS4 | 26,70 zł |
| Warhammer Quest PS4 | 89,50 zł |
| Warhammer: Chaosbane Slayer Edition PS5 | 142,45 zł |
| Wasteland 3 PS4 | 33,80 zł |
| Watch Dogs®2 PS4 | 43,48 zł |
| Watch Dogs®: Legion PS4 & PS5 | 173,40 zł |
| Way of the Hunter PS5 | 143,65 zł |
| Way of the Hunter: Elite Edition PS5 | 211,65 zł |
| We Are The Dwarves PS4 | 8,00 zł |
| Weird West PS4 | 89,50 zł |
| Who Wants to Be a Millionaire? PS4 | 118,30 zł |
| Winter Games 2023 PS4 | 83,85 zł |
| Winter Games 2023 PS5 | 83,85 zł |
| WipEout™ Omega Collection PS4 | 58,00 zł |
| Wolfenstein: Cyberpilot PS4 | 28,37 zł |
| Wolfenstein® II: The New Colossus™ (CUSA07378) PS4 | 101,40 zł |
| Wordbreaker by POWGI PS4 & PS5 | 18,00 zł |
| Worms Rumble – Digital Deluxe Edition PS4 & PS5 | 17,80 zł |
| Wreckfest: Drive Hard. Die Last. PS4 | 85,14 zł |
| XIII PS4 | 118,30 zł |
| YUKI PS4 | 62,30 zł |
| Yakuza 6: The Song of Life PS4 | 19,75 zł |
| YesterMorrow PS4 | 24,30 zł |
| Yoku's Island Express PS4 | 15,80 zł |
| Yonder: The Cloud Catcher Chronicles PS5 | 83,85 zł |
| Youtubers Life 2 PS4 | 125,30 zł |
| Ys VIII: Lacrimosa of DANA PS4 | 126,75 zł |
| Zombie Army 4: Dead War PS4 | 131,40 zł |
| Zombie Army Trilogy PS4 | 114,95 zł |
| Zombies Ate My Neighbors and Ghoul Patrol PS4 | 28,00 zł |
| Zorro The Chronicles PS4 | 118,30 zł |
| Zorro The Chronicles PS5 | 126,75 zł |
Źródło: Łowcy Gier