Gry na PS5 i PS4 w promocji od 90 groszy. Na PlayStation Days of Play 2022 przeceniono niemal 1200 pozycji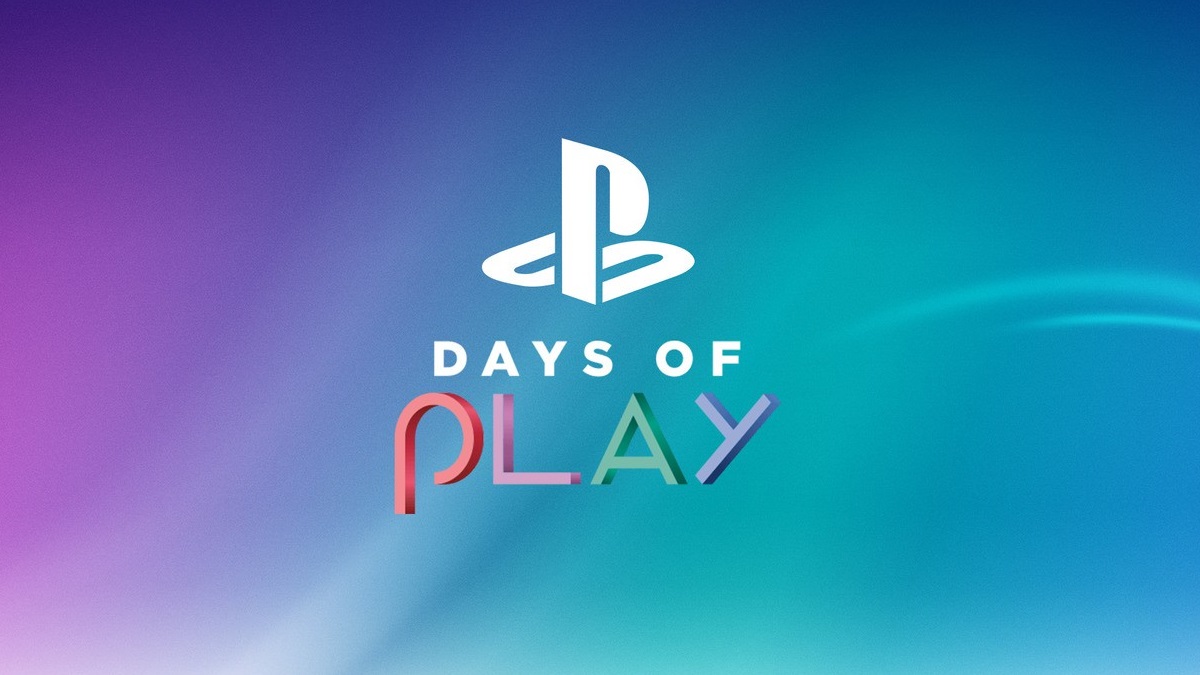 Sony rozpoczyna świętowanie dni graczy, a najlepszym sposobem na celebrację są... promocje. Po zapowiedzi przecenionych tytułów przyszedł czas na udostępnienie akcji na PlayStation Store. W zestawieniu znalazło się wiele popularnych produkcji.
PlayStation Days of Play jest inicjatywą, którą japońskie przedsiębiorstwo podejmuje od kilku lat. W czasie zaplanowanej akcji społeczność może liczyć na szereg wyprzedaży, dzięki którym w dogodniejszych cenach można zgarnąć gry, akcesoria i subskrypcje PS Plus. Tegoroczna edycja potrwa od 25 maja do 8 czerwca – włodarze platformy już przedstawili szereg pozycji, jakie zostaną uwzględnione w promocjach.
W ramach obowiązujących przecen na liście znalazły się takie produkcje jak Persona 5 Strikers (116,55 zł) Assassin's Creed Valhalla w zestawie z Watch Dogs: Legion wycenionym na 188,65 zł, Tools Up! (31,15 zł), Soulcalibur 6 za 40,46 zł, Rainbow Six Extraction (PS4 oraz PS5) kosztujące 109,50 zł, Tony Hawk's Pro Skater 1 + 2 Cross-Gen Deluxe Bundle za 114,50 zł czy Celeste (21,00 zł). Płacąc 90 groszy możecie również kupić No Thing oraz Timberman VS na PlayStation 4.
W ostatnich tygodniach na rynku debiutuje zdecydowanie mniej głośnych tytułów, więc obowiązujące wyprzedaże mogą Was skusić do zakupów. Pamiętajcie, że w polskich sklepach z elektroniką można również nabyć kontrolery DualSense w niższych cenach.
| | |
| --- | --- |
| #Funtime PS4 | 18,90 zł |
| -KLAUS- PS4 | 24,40 zł |
| .hack//G.U. Last Recode PS4 | 33,44 zł |
| 11-11 Memories Retold PS4 | 15,84 zł |
| 16-Bit Soccer PS4 | 13,50 zł |
| 1976 – Back to midway PS4 | 26,70 zł |
| 20XX PS4 | 36,50 zł |
| 7th Sector PS4 | 33,60 zł |
| 8-Ball Pocket PS5 | 13,50 zł |
| 8-Bit Farm PS4 | 29,50 zł |
| 88 Heroes PS4 | 17,25 zł |
| 911 Operator PS4 | 30,00 zł |
| 99Vidas PS4 | 21,00 zł |
| A Fisherman's Tale PS4 | 20,70 zł |
| A Fold Apart PS4 | 18,75 zł |
| A Hat in Time PS4 | 59,50 zł |
| A Juggler's Tale PS5 | 41,40 zł |
| A Memoir Blue PS5 | 27,03 zł |
| A Pixel Story PS4 | 12,25 zł |
| A Plague Tale: Innocence PS5 | 42,25 zł |
| A Short Hike PS4 | 23,40 zł |
| A Sketchbook About Her Sun PS4 | 18,00 zł |
| A Sketchbook About Her Sun PS5 | 18,00 zł |
| A Tale of Paper PS4 | 25,20 zł |
| ACT IT OUT XL! A Game of Charades PS4 | 18,00 zł |
| ADR1FT PS4 | 21,00 zł |
| ALTDEUS: Beyond Chronos PS4 | 68,40 zł |
| ARK Park PS4 | 43,80 zł |
| ATOM RPG PS4 | 73,20 zł |
| ATOMINE PS4 | 13,50 zł |
| ATV Drift & Tricks PS4 | 8,90 zł |
| Abyss Odyssey: Extended Dream Edition PS4 | 17,25 zł |
| Abyss: The Wraiths of Eden PS4 | 12,60 zł |
| Accel World VS. Sword Art Online PS4 | 39,84 zł |
| Aces of the Luftwaffe – Squadron PS4 | 27,60 zł |
| Aces of the Multiverse PS4 | 15,75 zł |
| Achtung! Cthulhu Tactics PS4 | 43,60 zł |
| Aeon Must Die! PS4 | 42,00 zł |
| Aerial_Knight's Never Yield – PS4 & PS5 | 29,40 zł |
| Aery – Broken Memories PS4 | 44,10 zł |
| Aery – Calm Mind 2 PS4 | 33,75 zł |
| Aery – Sky Castle PS4 | 29,40 zł |
| Aeterna Noctis PS4 | 80,40 zł |
| Aeterna Noctis PS5 | 80,40 zł |
| After the Fall® – Launch Edition PS4 | 118,30 zł |
| Agatha Christie – Hercule Poirot: The First Cases PS4 | 126,75 zł |
| Agatha Christie – The ABC Murders PS4 | 8,90 zł |
| Agony PS4 | 7,90 zł |
| Aground PS4 | 28,00 zł |
| Air Bounce – The Jump 'n' Run Challenge PS4 | 26,60 zł |
| Air Conflicts: Double Pack PS4 | 64,50 zł |
| Aircraft Evolution PS4 | 16,80 zł |
| Akiba's Beat PS4 | 22,25 zł |
| Albedo: Eyes From Outer Space PS4 | 15,75 zł |
| Alder's Blood: Definitive Edition PS4 | 71,20 zł |
| Alex Kidd in Miracle World DX PS5 | 35,55 zł |
| Alien Shooter PS4 | 13,20 zł |
| Alien: Isolation PS4 | 36,25 zł |
| Aliens PS5 | 9,80 zł |
| Aliens: Fireteam Elite PS4 & PS5 | 84,50 zł |
| Alienzix PS4 | 6,75 zł |
| Amazing Breaker PS4 | 19,20 zł |
| Amazing Discoveries In Outer Space PS4 | 37,80 zł |
| Among Us PS5 | 14,40 zł |
| An Evil Existence PS4 | 35,50 zł |
| Ancestors: The Humankind Odyssey PS4 | 67,60 zł |
| Angry Birds VR: Isle of Pigs PS4 | 48,30 zł |
| Angry Video Game Nerd I & II Deluxe PS4 | 34,50 zł |
| Anima: Gate of Memories – The Nameless Chronicles PS4 | 19,75 zł |
| Anima: Gate of memories PS4 | 19,75 zł |
| Anime Studio Story PS4 | 29,50 zł |
| Annihilation PS4 | 11,75 zł |
| Anoxemia PS4 | 24,75 zł |
| Antigraviator PS4 | 22,25 zł |
| Aragami PS4 | 11,85 zł |
| Arizona Sunshine® PS4 | 33,80 zł |
| Armikrog PS4 | 13,50 zł |
| Ascendance PS4 | 31,85 zł |
| Ash of Gods: Redemption PS4 | 17,80 zł |
| Ashen PS4 | 50,70 zł |
| Assassin's Creed® Origins PS4 | 43,35 zł |
| Assassin's Creed® Valhalla + Immortals Fenyx Rising™ Bundle PS5 | 188,65 zł |
| Assassin's Creed® Valhalla + Watch Dogs®: Legion Bundle PS5 | 188,65 zł |
| Assault Android Cactus PS4 | 16,25 zł |
| Assault On Metaltron PS4 | 3,20 zł |
| Assault Suit Leynos PS4 | 22,25 zł |
| Assetto Corsa Competizione PS4 | 67,60 zł |
| Asterix & Obelix Slap them All! PS4 | 126,75 zł |
| Asterix & Obelix XXL3: The Crystal Menhir PS4 | 33,80 zł |
| At Sundown: Shots in the Dark PS4 | 22,25 zł |
| Atelier Firis: The Alchemist and the Mysterious Journey DX PS4 | 125,30 zł |
| Atelier Lydie & Suelle: The Alchemists and the Mysterious Paintings DX PS4 | 125,30 zł |
| Atelier Sophie 2: The Alchemist of the Mysterious Dream PS4 | 194,25 zł |
| Atelier Sophie: The Alchemist of the Mysterious Book DX PS4 | 125,30 zł |
| Autumn's Journey PS4 | 9,00 zł |
| BABYLON'S FALL PS4 & PS5 | 194,35 zł |
| BDSM: Big Drunk Satanic Massacre PS4 | 35,60 zł |
| BELOW PS4 | 20,80 zł |
| BIG-Bobby-Car – The Big Race PS4 | 26,80 zł |
| BLACK CLOVER: QUARTET KNIGHTS PS4 | 37,35 zł |
| BLACKSAD: Under the Skin PS4 | 33,80 zł |
| BORIS THE ROCKET PS4 | 29,50 zł |
| BOXVR PS4 | 40,20 zł |
| BPM: Bullets Per Minute PS4 | 79,80 zł |
| Baboon!® PS4 | 9,75 zł |
| Back 4 Blood: Standard Edition PS4 & PS5 | 149,50 zł |
| Balancelot PS4 | 14,40 zł |
| Baldur's Gate and Baldur's Gate II: Enhanced Editions PS4 | 45,80 zł |
| Banner of the Maid PS4 | 38,50 zł |
| Barry the Bunny PS4 & PS5 | 10,50 zł |
| Barry the Bunny PS4 & PS5 | 10,50 zł |
| Bassmaster® Fishing 2022 PS4™ and PS5™ | 72,50 zł |
| Batman™: Arkham VR PS4 | 25,20 zł |
| Battle Axe PS4 | 43,40 zł |
| Battle Chasers: Nightwar PS4 | 24,80 zł |
| Battle of the Bulge PS4 | 22,05 zł |
| Battlefield™ V PS4 | 42,25 zł |
| Battlestar Galactica Deadlock PS4 | 63,21 zł |
| Bayonetta PS4 | 41,59 zł |
| Beat Blaster PS4 | 26,70 zł |
| Beats Fever PS4 | 62,30 zł |
| Big Buck Hunter Arcade PS4 | 19,75 zł |
| Big Pharma PS4 | 34,44 zł |
| Binarystar Infinity PS4 | 5,62 zł |
| Black Mirror PS4 | 25,35 zł |
| Blair Witch VR PS4 | 81,25 zł |
| Blasphemous PS4 | 26,00 zł |
| Blasters of the Universe PS4 | 25,20 zł |
| Bleed 2 PS4 | 20,70 zł |
| Bleed PS4 | 13,50 zł |
| Blind PS4 | 10,90 zł |
| Blood Waves PS4 | 16,80 zł |
| BloodRayne 2: ReVamped PS5 | 71,20 zł |
| BloodRayne: ReVamped PS5 | 71,20 zł |
| Bloody Rally Show PS4 | 62,30 zł |
| Bone Marrow PS4 & PS5 | 10,50 zł |
| Bonfire Peaks PS5 | 56,25 zł |
| Borderlands 3 PS4™ & PS5™ | 59,80 zł |
| Borderlands 3: Super Deluxe Edition PS4™ & PS5™ | 131,60 zł |
| Bounty Battle PS4 | 24,75 zł |
| Bowling PS4 | 9,80 zł |
| Brain Beats PS4 | 37,80 zł |
| Brawlout PS4 | 44,50 zł |
| Breakout Bricks PS4 | 13,50 zł |
| Bridge Constructor Portal PS4 | 9,45 zł |
| Bridge Constructor Stunts PS4 | 7,80 zł |
| Bridge Constructor: The Walking Dead – PS4 & PS5 | 12,60 zł |
| Bridge Constructor: The Walking Dead – PS4 & PS5 | 12,60 zł |
| Broforce PS4 | 12,60 zł |
| Bullet Roulette PS4 | 14,00 zł |
| Bunny Factory PS4 | 31,50 zł |
| Bunny Parking PS4 | 18,90 zł |
| Burnout™ Paradise Remastered PS4 | 23,70 zł |
| CASE: Animatronics PS4 | 21,00 zł |
| CONSTRUCTOR PLUS™ PS4 | 19,75 zł |
| Cafeteria Nipponica PS4 | 29,50 zł |
| Call of Duty®: Black Ops Cold War – Cross-Gen Bundle PS4™ & PS5™ | 164,50 zł |
| Call of The Sea PS5 | 54,60 zł |
| Candle: The Power of the Flame PS4 | 19,75 zł |
| Candleman PS4 | 67,60 zł |
| Captain Tsubasa: Rise of New Champions PS4 | 64,75 zł |
| Car Mechanic Simulator PS4 | 55,80 zł |
| CarX Drift Racing Online PS4 | 24,75 zł |
| Cardpocalypse PS4 | 45,60 zł |
| Cartoon Network: Battle Crashers PS4 | 19,75 zł |
| Cast of the Seven Godsends – Redux PS4 | 7,25 zł |
| Castle Pals PS4 | 6,75 zł |
| Catlateral Damage PS4 | 27,00 zł |
| Catlateral Damage: Remeowstered PS5 | 35,40 zł |
| Celeste PS4 | 21,00 zł |
| Chess Knights: Shinobi PS4 | 9,00 zł |
| Chess Knights: Viking Lands PS4 | 9,00 zł |
| Chess PS4 | 7,60 zł |
| Chime Sharp PS4 | 27,00 zł |
| Chimparty PS4 | 44,50 zł |
| Chorus PS5 | 84,50 zł |
| Cities: Skylines – PlayStation®4 Edition PS4 | 33,80 zł |
| Citizens of Earth™ PS4 | 13,50 zł |
| Citizens of Space PS4 | 17,25 zł |
| Claire: Extended Cut PS4 | 24,85 zł |
| Clid The Snail PS4 | 42,00 zł |
| Clockwork Tales: Of Glass and Ink PS4 | 13,80 zł |
| Clone Drone In The Danger Zone PS4 | 50,40 zł |
| Cloudpunk PS4 | 44,55 zł |
| Cluster Tumble PS4 | 4,50 zł |
| Coaster PS4 | 18,90 zł |
| Cobra Kai: The Karate Kid Saga Continues PS4 | 42,25 zł |
| Coffee Crisis PS4 | 19,50 zł |
| Collapsed PS4 | 40,95 zł |
| Colossus Down PS4 | 40,50 zł |
| Colt Canyon PS4 | 25,20 zł |
| Conan Chop Chop PS4 | 62,30 zł |
| Conarium PS4 | 22,25 zł |
| Conga Master PS4 | 10,00 zł |
| Constructor Game PS4 | 15,80 zł |
| Contagion VR: Outbreak PS4 | 31,50 zł |
| Cook, Serve, Delicious! 2!! PS4 | 16,75 zł |
| Cook, Serve, Delicious! 3?! PS4 | 33,60 zł |
| Cooking Simulator PS4 | 50,40 zł |
| CoolPaintrVR Deluxe Edition PS4 | 64,50 zł |
| CoolPaintrVR PS4 | 44,50 zł |
| Cozy Grove PS4 | 40,95 zł |
| Crash Bandicoot™ – Crashiversary Bundle PS5 | 265,05 zł |
| Crash Bandicoot™ – Quadrilogy Bundle PS5 | 207,00 zł |
| Crash Bandicoot™ 4: It's About Time PS5 | 144,50 zł |
| Crashbots PS4 | 10,50 zł |
| Crawl PS4 | 17,25 zł |
| Cris Tales PS5 | 84,50 zł |
| Crown Trick PS4 | 26,70 zł |
| Crysis Remastered PS4 | 50,00 zł |
| Cube Raiders PS4 | 7,25 zł |
| Cubers: Arena PS4 | 34,50 zł |
| Cuccchi PS4 | 23,10 zł |
| Curious Cases PS4 | 18,00 zł |
| Cursed Castilla (Maldita Castilla EX) PS4 | 32,40 zł |
| Cyanide & Happiness – Freakpocalypse (Episode 1) PS4 | 53,40 zł |
| DEATHLOOP PS5 | 115,60 zł |
| DEEEER Simulator: Your Average Everyday Deer Game PS4 | 46,20 zł |
| DEEMO -Reborn- PS4 | 89,50 zł |
| DIRT 5 PS4 & PS5 | 80,92 zł |
| DISSIDIA® FINAL FANTASY® NT PS4 | 49,60 zł |
| DOOM 3: VR Edition PS4 | 19,75 zł |
| DOOM PS4 | 19,75 zł |
| DOOM VFR PS4 | 29,50 zł |
| DORAEMON STORY OF SEASONS PS4 | 43,80 zł |
| DRAGON BALL Z: KAKAROT PS4 | 83,72 zł |
| Dandy Ace PS4 | 56,70 zł |
| Danger Scavenger PS4 | 11,25 zł |
| Dark Arcana: The Carnival PS4 | 12,60 zł |
| Dark Quest 2 PS4 | 34,50 zł |
| Darker Skies PS4 | 44,55 zł |
| Darker Skies PS5 | 44,55 zł |
| Darknet PS4 | 23,00 zł |
| Day D Tower Rush PS4 | 12,80 zł |
| Daydreamer: Awakened Edition PS4 | 12,25 zł |
| Dead Age PS4 | 11,80 zł |
| Dead End Job PS4 | 11,80 zł |
| Death Crown PS4 | 40,50 zł |
| Death Park PS4 | 22,40 zł |
| Death Squared PS4 | 31,50 zł |
| Death's Gambit PS4 | 62,30 zł |
| Decay of Logos PS4 | 31,15 zł |
| Deep Rock Galactic PS5 | 87,10 zł |
| Degrees of Separation PS4 | 25,20 zł |
| Deleveled PS4 | 11,40 zł |
| Demon Turf PS4 | 74,25 zł |
| Demon Turf PS5 | 74,25 zł |
| Descenders PS4 | 30,45 zł |
| Desperados III PS4 | 87,15 zł |
| Destroy All Humans! 2 (2006) PS4 | 21,00 zł |
| Devil May Cry 4 Special Edition PS4 | 31,20 zł |
| Diablo® II: Resurrected™ PS5 | 107,99 zł |
| Diablo® Prime Evil Collection PS5 | 161,99 zł |
| Diablo® Prime Evil Upgrade PS5 | 136,79 zł |
| Die Young PS4 | 38,50 zł |
| Digimon World: Next Order PS4 | 41,44 zł |
| Disco Elysium – The Final Cut PS5 | 101,40 zł |
| Discovery PS4 | 27,00 zł |
| Dishonored 2 PS4 | 22,25 zł |
| Dishonored®: Death of the Outsider™ PS4 | 31,00 zł |
| Disintegration PS4 | 62,50 zł |
| Distrust PS4 | 44,25 zł |
| DmC Devil May Cry: Definitive Edition PS4 | 42,25 zł |
| Do Not Feed the Monkeys PS4 | 27,00 zł |
| Doctor Who: The Edge of Reality PS4 | 67,60 zł |
| Doctor Who: The Lonely Assassins PS4 | 38,35 zł |
| Dogurai PS4 | 11,25 zł |
| Don't Knock Twice PS4 | 27,65 zł |
| Donut County PS4 | 16,20 zł |
| Doodle Devil PS4 | 10,00 zł |
| Doodle Devil: 3volution PS4 | 20,90 zł |
| Doodle God PS4 | 10,80 zł |
| Doodle God: Evolution PS4 | 24,75 zł |
| Doodle Kingdom PS4 | 10,80 zł |
| Dragon's Crown Pro PS4 | 31,00 zł |
| Dragon's Lair Trilogy PS4 | 44,50 zł |
| DragonFangZ – The Rose & Dungeon of Time PS4 | 63,60 zł |
| Dragons Online Ultra PS4 | 6,75 zł |
| Dream House Days DX PS4 | 29,50 zł |
| DreamBall PS4 | 12,50 zł |
| Dreaming Sarah PS4 & PS5 | 8,40 zł |
| Drive on Moscow PS4 | 22,05 zł |
| Drone Striker PS4 | 22,50 zł |
| Drunkn Bar Fight PS4 | 48,60 zł |
| Dungeon Village PS4 | 29,50 zł |
| Dungeon and Gravestone PS4 | 62,30 zł |
| Dying Light 2 Stay Human PS4&PS5 | 215,20 zł |
| Dyna Bomb PS4 | 13,50 zł |
| EA STAR WARS™ TRIPLE BUNDLE PS5 | 132,00 zł |
| EARTH DEFENSE FORCE 5 PS4 | 103,05 zł |
| EARTH DEFENSE FORCE4.1 WINGDIVER THE SHOOTER PS4 | 21,80 zł |
| EARTH DEFENSE FORCE: IRON RAIN PS4 | 67,25 zł |
| EARTH'S DAWN PS4 | 22,25 zł |
| ELECTRONIC SUPER JOY 2 PS4 | 13,50 zł |
| EMMA: Lost in Memories PS4 | 8,25 zł |
| Earth Atlantis PS4 | 29,50 zł |
| EarthNight PS4 | 12,15 zł |
| El Hijo – A Wild West Tale PS4 | 71,20 zł |
| End Space PS4 | 17,80 zł |
| Enter the Gungeon PS4 | 34,50 zł |
| Epic Astro Story PS4 | 29,50 zł |
| Epic Chef PS4 | 57,00 zł |
| Equestrian Training PS4 | 104,30 zł |
| Escape 2088 PS4 | 10,80 zł |
| Escape First PS4 | 18,00 zł |
| Escape Game Fort Boyard PS4 | 84,50 zł |
| Escape from Life Inc PS4 | 25,20 zł |
| Escape from Life Inc PS5 | 25,20 zł |
| Euro Fishing PS4 | 20,25 zł |
| Evan's Remains PS4 | 17,00 zł |
| Evasion PS4 | 35,50 zł |
| Evergate PS5 | 19,50 zł |
| Everreach: Project Eden PS4 | 21,80 zł |
| Everything PS4 | 13,80 zł |
| Evil Genius 2: World Domination Deluxe Edition PS4 & PS5 | 155,40 zł |
| Evil Genius 2: World Domination PS4 & PS5 | 101,40 zł |
| Evil Inside PS4 | 27,00 zł |
| Evil Inside PS5 | 25,50 zł |
| Explosionade DX PS4 | 13,50 zł |
| Extinction PS4 | 18,60 zł |
| FAR CRY®6 Standard Edition PS4 & PS5 | 115,96 zł |
| FAR: Changing Tides PS4 & PS5 | 66,75 zł |
| FAR: LONE SAILS PS4 | 27,60 zł |
| FINAL FANTASY VII REMAKE INTERGRADE Digital Deluxe Edition PS5 | 287,43 zł |
| FINAL FANTASY VII REMAKE INTERGRADE PS5 | 193,23 zł |
| FINAL FANTASY VII REMAKE PS4 | 149,50 zł |
| FINAL FANTASY XII THE ZODIAC AGE PS4 | 104,50 zł |
| FINAL FANTASY XIV Online – Complete Edition PS5 | 174,30 zł |
| FINAL FANTASY® X/X-2 HD Remaster PS4 | 62,00 zł |
| FOCUS on YOU PS4 | 53,70 zł |
| FOR HONOR™ STANDARD EDITION PS4 | 29,97 zł |
| FRANTICS PS4 | 44,50 zł |
| FREEDIVER: Triton Down PS4 | 37,80 zł |
| Faeria PS4 | 22,25 zł |
| Family Mysteries Collection PS5 | 65,60 zł |
| Fantasy General II: Invasion PS4 | 73,01 zł |
| Far Cry 4 PS4 | 39,56 zł |
| Farm Manager 2022 PS4 | 48,30 zł |
| Feather PS4 | 20,00 zł |
| Fernz Gate PS4 | 31,50 zł |
| Feudal Alloy PS4 | 13,80 zł |
| First Class Trouble PS5 | 44,50 zł |
| Fist of the North Star: Lost Paradise PS4 | 31,60 zł |
| Five Nights at Freddy's 2 PS4 | 16,50 zł |
| Five Nights at Freddy's 3 PS4 | 16,50 zł |
| Five Nights at Freddy's 4 PS4 | 16,50 zł |
| Five Nights at Freddy's PS4 | 16,50 zł |
| Flat Heroes PS4 | 33,75 zł |
| Flatland Vol. 2 PS4 | 9,00 zł |
| Flatland Vol.1 PS4 | 11,25 zł |
| Flatland: Prologue PS4 | 4,50 zł |
| Flowers Are Dead PS4 | 87,20 zł |
| Fort Boyard PS4 | 25,80 zł |
| Fort Triumph PS4 | 44,50 zł |
| Freaky Awesome PS4 | 27,00 zł |
| Freddy Fazbear's Pizzeria Simulator PS4 | 19,80 zł |
| From Shadows PS4 | 8,10 zł |
| Fujii PS4 | 40,50 zł |
| Fury Unleashed PS4 | 33,60 zł |
| G.I. Joe: Operation Blackout PS4 | 42,25 zł |
| GALAK-Z PS4 | 22,25 zł |
| GIGA WRECKER ALT. PS4 | 38,15 zł |
| GORN PS4 | 39,50 zł |
| GORSD PS4 | 38,50 zł |
| GRID Legends PS4 & PS5 | 149,50 zł |
| GRIP PS4 | 33,80 zł |
| Galaxy Shooter PS4 | 15,75 zł |
| Galaxy Squad PS4 | 18,00 zł |
| Game Dev Story PS4 | 29,50 zł |
| Gang Beasts PS4 | 37,80 zł |
| Garfield Kart – Furious Racing PS4 | 24,80 zł |
| Gas Guzzlers Extreme PS4 | 22,25 zł |
| Gearshifters PS4 | 49,50 zł |
| Generation Zero® PS4 | 43,40 zł |
| Ghost Parade PS4 | 59,15 zł |
| Ghost Sweeper PS4 | 13,50 zł |
| Ghostwire: Tokyo Deluxe Edition PS5 | 194,50 zł |
| Ghostwire: Tokyo PS5 | 149,50 zł |
| Ginga Force PS4 | 53,40 zł |
| Gnomes Garden 2 PS4 | 8,00 zł |
| Gnomes Garden 3: The thief of castles PS4 | 8,00 zł |
| Gnomes Garden PS4 | 8,00 zł |
| Gnomes Garden: New home PS4 | 8,00 zł |
| God's Trigger PS4 | 18,90 zł |
| Godfall Ultimate Edition PS5 | 126,75 zł |
| Godfall Ultimate Edition PS5 | 126,75 zł |
| Goetia PS4 | 4,50 zł |
| Gold Rush: The Game PS4 | 72,80 zł |
| Golf PS4 | 8,00 zł |
| Golf With Your Friends PS4 | 19,75 zł |
| Golf Zero PS4 | 9,00 zł |
| Goosebumps: The Game PS4 | 10,71 zł |
| Gorogoa PS4 | 18,90 zł |
| Grand Prix Story PS4 | 29,50 zł |
| Grand Theft Auto: The Trilogy – The Definitive Edition (PS5 & PS4) | 180,23 zł |
| Gravel PS4 | 12,90 zł |
| Gravitational PS4 | 31,15 zł |
| Gravity Rush™ Remastered PS4 | 62,50 zł |
| Greak: Memories of Azur PS5 | 44,50 zł |
| Green Hell PS4 | 72,80 zł |
| Grow: Song of the Evertree PS4 | 76,38 zł |
| Guilty Gear -Strive- PS5 | 161,85 zł |
| Gun Club VR PS4 | 28,50 zł |
| Guns Gore and Cannoli 2 PS4 | 29,50 zł |
| Guns of Icarus Alliance PS4 | 5,62 zł |
| Guns'n'Stories: Bulletproof VR PS4 | 27,00 zł |
| Guns, Gore and Cannoli PS4 | 22,50 zł |
| Gutwhale PS4 & PS5 | 10,50 zł |
| HAJWALA PS4 | 27,60 zł |
| HITMAN 3 – Standard Edition PS5 | 130,05 zł |
| HITMAN Trilogy PS5 | 202,05 zł |
| HORROR TALES: The Wine PS5 | 31,50 zł |
| HORSE CLUB ADVENTURES PS4 | 76,30 zł |
| HOT WHEELS UNLEASHED™ PS4 | 87,60 zł |
| HOT WHEELS UNLEASHED™ PS5 | 87,60 zł |
| Happy's Humble Burger Farm PS4 | 53,40 zł |
| Hard West: Ultimate Edition PS4 | 8,90 zł |
| HardCube PS4 | 10,80 zł |
| Harvest Moon: Light of Hope Special Edition PS4 | 76,05 zł |
| Harvest Moon: Mad Dash PS4 | 40,05 zł |
| Heart&Slash PS4 | 31,00 zł |
| Heavy Fire: Red Shadow PS4 | 42,25 zł |
| Heavy Rain™ PS4 | 49,60 zł |
| Heliborne PS4 | 87,10 zł |
| Hell Let Loose PS5 | 118,30 zł |
| Help Will Come Tomorrow PS4 | 18,53 zł |
| Hero Defense PS4 | 24,80 zł |
| Heroine Anthem Zero Episode 1 PS4 | 29,50 zł |
| Hidden Agenda PS4 | 44,50 zł |
| Hidden Shapes: Animals + Lovely Cats PS4 | 9,00 zł |
| Hidden Through Time PS4 | 18,00 zł |
| Hitchhiker – A Mystery Game PS4 | 44,50 zł |
| HoPiKo PS4 | 7,25 zł |
| Hoa PS4 | 37,95 zł |
| Hoa PS5 | 37,95 zł |
| Hob PS4 | 44,50 zł |
| Holy Potatoes! A Weapon Shop?! PS4 | 24,15 zł |
| Holy Potatoes! We're In Space?! PS4 | 24,15 zł |
| Holy Potatoes: What the Hell?! PS4 | 24,15 zł |
| Home Run High PS4 | 29,50 zł |
| Home Sweet Home PS4 | 62,00 zł |
| Homefront®: The Revolution PS4 | 11,85 zł |
| Hood: Outlaws & Legends PS5 | 42,00 zł |
| Horizon Chase Turbo PS4 | 22,25 zł |
| Hot Springs Story PS4 | 29,50 zł |
| Hotel R'n'R PS4 | 56,95 zł |
| HyperParasite PS4 | 13,80 zł |
| Hypnospace Outlaw PS4 | 42,60 zł |
| I Am Dead PS5 | 39,50 zł |
| I Expect You To Die 2 PS4 | 72,80 zł |
| I am Setsuna PS4 | 71,60 zł |
| I'm Hungry PS4 | 38,50 zł |
| I, AI PS4 | 16,80 zł |
| I, Zombie PS4 | 4,68 zł |
| IKARUGA PS4 | 22,50 zł |
| Imaginary Realms Bundle PS5 | 59,60 zł |
| Immortal Realms: Vampire Wars PS4 | 84,50 zł |
| In Between PS4 | 9,80 zł |
| In Death PS4 | 80,40 zł |
| In rays of the Light PS4 | 16,50 zł |
| In rays of the Light PS5 | 16,50 zł |
| Indiecalypse PS4 | 12,75 zł |
| Indivisible PS4 | 42,25 zł |
| Infestor PS4 & PS5 | 10,50 zł |
| Injustice: Gods Among Us Ultimate Edition PS4 | 37,35 zł |
| Injustice™ 2 – Legendary Edition PS4 | 73,28 zł |
| Insurgency: Sandstorm PS4 | 113,23 zł |
| Ion Driver PS4 | 16,80 zł |
| Iron Harvest – Complete Edition PS5 | 109,50 zł |
| Iron Sea Defenders PS4 | 12,80 zł |
| It Takes Two PS4™ & PS5™ | 84,50 zł |
| It's Quiz Time PS4 | 44,50 zł |
| Itadaki Smash PS4 | 28,35 zł |
| JETT: The Far Shore PS5 | 80,40 zł |
| JETT: The Far Shore PS5 | 80,40 zł |
| Jade's Ascension PS4 | 12,60 zł |
| Job Simulator PS4 | 55,30 zł |
| John Wick Hex PS4 | 35,60 zł |
| Jotun: Valhalla Edition PS4 | 12,60 zł |
| Journey to the Savage Planet PS4 | 62,00 zł |
| Judgment PS4 | 74,40 zł |
| Judgment PS5 | 84,50 zł |
| Just Dance 2022 Deluxe Edition PS5 | 127,96 zł |
| Justice Chronicles PS5 | 48,30 zł |
| KURSK PS4 | 44,50 zł |
| KUUKIYOMI 2: Consider It More! – New Era PS4 | 10,00 zł |
| KUUKIYOMI 3: Consider It More and More!! – Father to Son PS4 | 10,00 zł |
| KUUKIYOMI: Consider It! PS4 | 10,00 zł |
| Kairobotica PS4 | 29,50 zł |
| Katamari Damacy REROLL PS4 | 41,25 zł |
| Katana Kata PS4 | 34,50 zł |
| Keep Talking and Nobody Explodes PS4 | 37,80 zł |
| Kena: Bridge of Spirits PS4 & PS5 | 116,35 zł |
| Kentucky Route Zero: TV Edition PS4 | 55,20 zł |
| Kerbal Space Program Enhanced Edition PS4 | 42,25 zł |
| Kerbal Space Program: Enhanced Edition PS5 | 44,75 zł |
| Kholat PS4 | 12,60 zł |
| Kick & Fennick PS4 | 51,75 zł |
| Kick it, Bunny! PS4 | 31,50 zł |
| Kill It With Fire PS4 | 37,80 zł |
| King's Bounty II PS4 | 107,60 zł |
| Kingdom Come: Deliverance PS4 | 31,00 zł |
| Knight's Retreat PS4 | 9,00 zł |
| Knowledge is Power PS4 | 44,50 zł |
| Knowledge is Power™: Decades PS4 | 44,50 zł |
| L. A. Noire PS4 | 84,50 zł |
| LEGO® DC Super-Villains PS4 | 62,25 zł |
| LEGO® Harry Potter™ Collection PS4 | 76,05 zł |
| LEGO® Jurassic World™ PS4 | 50,70 zł |
| LEGO® Star Wars™: The Skywalker Saga PS4 & PS5 | 207,20 zł |
| LEGO® The Incredibles PS4 | 49,80 zł |
| LEGO® Worlds PS4 | 43,40 zł |
| LOST SPHEAR PS4 | 65,70 zł |
| Labyrinth Life PS4 | 89,31 zł |
| Lake PS5 | 48,30 zł |
| Landflix Odyssey PS4 | 22,40 zł |
| Last Stop PS5 | 62,40 zł |
| Let Them Come PS4 | 11,88 zł |
| Let's Cook Together PS4 | 15,00 zł |
| Let's Create! Pottery VR PS4 | 62,30 zł |
| Life is Strange: True Colors – Ultimate Edition PS4 & PS5 | 213,85 zł |
| Life is Strange: True Colors PS4 & PS5 | 124,50 zł |
| Life of Fly PS4 | 44,10 zł |
| Light Fairytale Episode 1 PS4 | 33,75 zł |
| Light Fairytale Episode 2 PS4 | 33,75 zł |
| Ling: A Road Alone PS4 | 22,50 zł |
| Little Dragons Café PS4 | 66,15 zł |
| Little Nightmares II PS4 & PS5 | 62,00 zł |
| Little Nightmares PS4 | 21,00 zł |
| Livelock PS4 | 24,50 zł |
| Lode Runner Legacy PS4 | 27,00 zł |
| Loopindex PS4 & PS5 | 10,50 zł |
| Lords of the Fallen PS4 | 19,75 zł |
| Lost At Sea PS5 | 31,50 zł |
| Lost Grimoires Collection PS5 | 65,60 zł |
| Lost Judgment Digital Deluxe Edition PS4 & PS5 | 175,45 zł |
| Lost Words: Beyond the Page PS4 | 31,50 zł |
| Lost in Random™ PS4™ & PS5™ | 62,50 zł |
| Lust for Darkness PS4 | 47,20 zł |
| MLB® The Show™ 22 MVP Edition PS4™ and PS5™ | 272,84 zł |
| MLB® The Show™ 22 PS4™ | 170,94 zł |
| MLB® The Show™ 22 PS5™ | 212,29 zł |
| MOBILE SUIT GUNDAM EXTREME VS. MAXIBOOST ON PS4 | 99,60 zł |
| MONOPOLY PLUS PS4 | 18,90 zł |
| MONSTER HUNTER: WORLD™ PS4 | 59,25 zł |
| MOP: Operation Cleanup PS4 | 14,40 zł |
| MXGP 2021 – The Official Motocross Videogame PS4 | 107,60 zł |
| MXGP 2021 – The Official Motocross Videogame PS5 | 107,60 zł |
| MXGP3 – The Official Motocross Videogame PS4 | 13,35 zł |
| Machinarium PS4 | 15,75 zł |
| Mad Max PS4 | 31,15 zł |
| Madden NFL 22 MVP Edition PS4™ & PS5™ | 112,47 zł |
| Mafia II: Definitive Edition PS4 | 40,92 zł |
| Mafia: Definitive Edition PS4 | 84,50 zł |
| Mahjong Adventure DX PS4 | 25,20 zł |
| Maid of Sker PS5 | 59,40 zł |
| Mainframe Defenders PS4 | 18,00 zł |
| Maitetsu: Pure Station PS4 | 79,50 zł |
| Manifold Garden PS5 | 41,25 zł |
| Maquette PS5 | 37,50 zł |
| Maquette PS5 | 37,50 zł |
| March to a Million PS4 | 29,50 zł |
| Mars Alive PS4 | 38,50 zł |
| Marsupilami: Hoobadventure PS4 | 118,30 zł |
| Martha Is Dead PS4™ & PS5™ | 103,20 zł |
| Mask of Mists PS4 | 25,20 zł |
| Mask of Mists PS5 | 25,20 zł |
| Maskmaker PS4 | 22,25 zł |
| May's Mysteries: The Secret of Dragonville PS4 | 37,95 zł |
| Maze: Pedestal of Trials PS4 | 8,25 zł |
| Medieval Defenders PS4 | 12,80 zł |
| Mega Mall Story PS4 | 29,50 zł |
| Mervils: A VR Adventure PS4 | 21,90 zł |
| Metamorphosis PS4 | 39,90 zł |
| Metro Exodus PS5 | 31,00 zł |
| Metro Saga Bundle PS5 | 62,25 zł |
| Micetopia PS4 | 8,40 zł |
| Middle-earth™: Shadow of Mordor™-Game of the Year Edition PS4 | 51,80 zł |
| Miko Mole PS4 | 14,40 zł |
| MilkChoco PS4 | 77,52 zł |
| Milli & Greg PS4 | 9,00 zł |
| Mind Labyrinth VR Dreams PS4 | 47,40 zł |
| Minigolf Tour PS4 | 12,50 zł |
| Mirror's Edge™ Catalyst PS4 | 19,75 zł |
| Mittelborg: City of Mages PS4 | 12,60 zł |
| Monkey King: Hero is back PS4 | 33,80 zł |
| Monopoly Family Fun Pack PS4 | 37,20 zł |
| Monster Energy Supercross – The Official Videogame 5 PS4 & PS5 | 179,40 zł |
| Monster Jam Steel Titans 2 PS4 | 84,50 zł |
| Monster Jam Steel Titans PS4 | 42,25 zł |
| Monster Sanctuary PS4 | 29,40 zł |
| Moons of Madness PS4 | 62,50 zł |
| Morbid: The Seven Acolytes PS4 | 34,65 zł |
| Mordheim: City of the Damned PS4 | 17,80 zł |
| More Dark PS4 | 8,40 zł |
| Mortal Blitz PS4 | 22,25 zł |
| Mortal Kombat 11 PS5 | 68,97 zł |
| Mortal Kombat XL PS4 | 62,70 zł |
| Moto Racer 4 PS4 | 8,45 zł |
| MotoGP™17 PS4 | 13,35 zł |
| MotoGP™22 PS4 & PS5 | 179,40 zł |
| Motor Strike: Immortal Legends PS4 | 44,50 zł |
| MudRunner PS4 | 24,80 zł |
| Murder Diaries 3 – Santa's Trail of Blood PS4 | 53,90 zł |
| Murder House PS4 | 32,40 zł |
| Music Racer PS4 | 14,50 zł |
| Mutant Year Zero: Road to Eden PS4 | 57,60 zł |
| My Aunt is a Witch PS4 | 15,60 zł |
| My Brother Rabbit PS4 | 13,80 zł |
| My Friend Pedro PS4 | 31,60 zł |
| My Hidden Things PS4 | 10,80 zł |
| My Little Riding Champion PS4 | 26,70 zł |
| My Memory of Us PS4 | 26,70 zł |
| My Universe – Doctors & Nurses PS4 | 134,25 zł |
| N Plus Plus (N++) PS4 | 34,50 zł |
| NARUTO SHIPPUDEN: Ultimate Ninja STORM Trilogy PS4 | 33,80 zł |
| NASCAR Heat 5 PS4 | 33,60 zł |
| NBA 2K22 NBA 75th Anniversary Edition for PS5™ | 144,87 zł |
| NBA 2K22 for PS4™ | 77,25 zł |
| NBA 2K22 for PS5™ | 82,25 zł |
| NEO: The World Ends with You PS4 | 124,50 zł |
| NERF Legends PS5 | 65,70 zł |
| NHL® 22 PS4™ | 98,96 zł |
| NHL® 22 PS5™ | 115,46 zł |
| NO THING PS4 | 0,90 zł |
| Narcosis PS4 | 31,50 zł |
| Natsuki Chronicles PS4 | 53,40 zł |
| Necromunda: Hired Gun PS5 | 84,50 zł |
| Need for Speed™ Heat PS4 | 57,80 zł |
| Need for Speed™ Hot Pursuit Remastered PS4 | 33,80 zł |
| Need for Speed™ PS4 | 22,25 zł |
| Need for Speed™ Payback PS4 | 33,48 zł |
| Nefarious PS4 | 20,70 zł |
| Nelke & the Legendary Alchemists ~Ateliers of the New World~ PS4 | 129,50 zł |
| Neon Drive PS4 | 27,00 zł |
| New Gundam Breaker PS4 | 82,17 zł |
| New Super Lucky's Tale PS4 | 74,40 zł |
| Ni no Kuni: Wrath of the White Witch™ Remastered PS4 | 41,80 zł |
| Niche – a genetics survival game PS4 | 62,30 zł |
| Nickelodeon Kart Racers 2: Grand Prix PS4 | 42,25 zł |
| Nickelodeon Kart Racers PS4 | 21,08 zł |
| Ninja Legends PS4 | 54,50 zł |
| Ninja Shodown PS4 | 14,75 zł |
| Ninja Village PS4 | 29,50 zł |
| Nioh 2 Remastered – The Complete Edition PS4 & PS5 | 173,53 zł |
| Nioh Remastered – The Complete Edition PS5 | 173,53 zł |
| No Man's Sky PS4 & PS5 | 104,50 zł |
| Nowhere Prophet PS4 | 50,60 zł |
| OKAMI HD PS4 | 39,50 zł |
| ONE PIECE Grand Cruise PS4 | 21,00 zł |
| ONE PIECE: PIRATE WARRIORS 4 PS4 | 57,80 zł |
| ONE PUNCH MAN: A HERO NOBODY KNOWS PS4 | 40,46 zł |
| ONINAKI PS4 | 87,60 zł |
| OUTRIDERS PS4 & PS5 | 120,45 zł |
| Observer: System Redux PS5 | 74,40 zł |
| OctaFight PS4 | 13,50 zł |
| Odin Sphere Leifthrasir PS4 | 64,75 zł |
| Offroad Racing – Buggy X ATV X Moto PS4 | 11,85 zł |
| Oh! Edo Towns PS4 | 29,50 zł |
| OhShape PS4 | 71,20 zł |
| OkunoKA Madness PS4 | 18,90 zł |
| OlliOlli World (PS4/PS5) | 107,20 zł |
| One Dog Story PS4 | 23,60 zł |
| One Last Memory PS4 | 48,30 zł |
| One-Eyed Lee and the Dinner Party PS4 & PS5 | 12,60 zł |
| Onee Chanbara Origin PS4 | 112,21 zł |
| Onimusha: Warlords PS4 | 33,60 zł |
| Operation Warcade PS4 | 26,70 zł |
| Operation: Tango PS5 | 42,60 zł |
| Orbibot PS4 & PS5 | 12,60 zł |
| Orbibot PS4 & PS5 | 12,60 zł |
| Order of Battle: World War II PS4 | 65,86 zł |
| Outbreak: The New Nightmare PS4 | 21,60 zł |
| Outbreak: The New Nightmare PS5 | 25,20 zł |
| Outbreak: The Nightmare Chronicles PS4 | 21,60 zł |
| Outbreak: The Nightmare Chronicles PS5 | 25,20 zł |
| Outbuddies DX PS4 | 18,75 zł |
| Outer Wilds PS4 | 59,40 zł |
| Outlast 2 PS4 | 24,80 zł |
| Outlast PS4 | 15,80 zł |
| Overcooked! 2 PS4 | 24,75 zł |
| Owlboy PS4 | 46,00 zł |
| PGA TOUR 2K21 PS4 | 69,75 zł |
| PING REDUX PS5 | 16,00 zł |
| PUSS! PS4 | 16,20 zł |
| Paint the Town Red PS5 | 42,60 zł |
| Pantsu Hunter: Back to the 90s PS4 | 20,40 zł |
| Pantsu Hunter: Back to the 90s PS5 | 23,60 zł |
| Paper Dolls Original PS4 | 35,50 zł |
| Paper Dolls PS4 | 35,50 zł |
| Party Pumper PS4 | 31,15 zł |
| Pathfinder: Kingmaker – Definitive Edition PS4 | 42,25 zł |
| Pathologic 2 PS4 | 50,40 zł |
| Pato Box PS4 | 13,50 zł |
| Pawarumi PS4 | 41,40 zł |
| Perception PS4 | 18,40 zł |
| Perfect Angle PS4 | 13,50 zł |
| Persona®5 Royal PS4 | 103,60 zł |
| Persona®5 Strikers PS4 | 116,55 zł |
| Phantom Doctrine PS4 | 26,85 zł |
| Phoenix Point PS5 | 107,40 zł |
| Phoenix Wright: Ace Attorney Trilogy PS4 | 62,50 zł |
| Phoenotopia: Awakening PS4 | 62,30 zł |
| Pierhead Arcade PS4 | 31,50 zł |
| Pig Eat Ball PS4 | 24,40 zł |
| Pirates Pinball PS5 | 5,85 zł |
| Pixel Heroes: Byte & Magic PS4 | 11,80 zł |
| Plague Inc: Evolved PS4 | 22,05 zł |
| Planet Coaster: Console Edition PS5 | 66,15 zł |
| Planet of the Eyes PS4 | 4,50 zł |
| Plants vs. Zombies™ Garden Warfare 2 PS4 | 19,75 zł |
| Pocket Academy PS4 | 29,50 zł |
| Pocket Clothier PS4 | 29,50 zł |
| Pocket Harvest PS4 | 29,50 zł |
| Pocket League Story PS4 | 29,50 zł |
| Pocket Stables PS4 | 29,50 zł |
| Pode PS4 | 54,50 zł |
| Poi PS4 | 13,50 zł |
| Poltergeist: A Pixelated Horror PS4 | 19,80 zł |
| Pool Slide Story PS4 | 29,50 zł |
| Potata PS4 | 25,20 zł |
| Power Rangers: Battle For The Grid PS4 | 46,20 zł |
| Predator: Hunting Grounds PS4 | 84,50 zł |
| Prehistoric Dude PS4 | 9,00 zł |
| Preventive Strike PS4 | 16,00 zł |
| Prey PS4 | 32,25 zł |
| Princess.Loot.Pixel.Again PS4 | 8,00 zł |
| Prison Boss VR PS4 | 53,40 zł |
| Professor Rubik's Brain Fitness PS4 | 42,25 zł |
| Project Highrise: Architect's Edition PS4 | 32,25 zł |
| Project Winter PS4 | 57,75 zł |
| Promesa PS4 | 14,70 zł |
| Protocol PS4 | 42,50 zł |
| Psychotic's Agatha Knife PS4 | 21,60 zł |
| Psychotic's MechaNika PS4 | 10,80 zł |
| Pumpkin Jack PS5 | 53,60 zł |
| Pure Farming 2018 PS4 | 49,60 zł |
| Pure Pool PS4 | 18,00 zł |
| Putty Squad Game PS4 | 24,75 zł |
| Puyo Puyo Champions PS4 | 12,60 zł |
| Puyo Puyo™ Tetris® 2 PS4 & PS5 | 50,70 zł |
| Puzzling Places PS4 | 65,40 zł |
| Pyre PS4 | 25,20 zł |
| Q-YO Blaster PS4 | 4,50 zł |
| Q.U.B.E. 2 PS4 | 57,00 zł |
| Quest Hunter PS4 | 87,10 zł |
| Quest of Dungeons PS4 | 13,20 zł |
| R-Type Dimensions EX PS4 | 34,50 zł |
| RESIDENT EVIL 5 PS4 | 33,60 zł |
| RICK AND MORTY: VIRTUAL RICK-ALITY PS4 | 43,40 zł |
| RICO PS4 | 22,25 zł |
| RIDE 4 PS4 | 72,25 zł |
| RIDE 4 PS5 | 72,25 zł |
| RIGS Mechanized Combat League PS4 | 39,50 zł |
| RIOT – Civil Unrest PS4 | 19,75 zł |
| RIVE PS4 | 9,45 zł |
| Rad Rodgers PS4 | 35,60 zł |
| Rainbows, Toilets & Unicorns PS4 | 19,80 zł |
| Rally Racing PS4 | 21,60 zł |
| Rally Racing PS5 | 21,60 zł |
| Rapala Fishing: Pro Series PS4 | 15,80 zł |
| Ratchet & Clank: Rift Apart PS5 | 210,18 zł |
| Ravensword: Shadowlands PS4 | 16,00 zł |
| Rayman Legends PS4 | 19,75 zł |
| Re:Turn – One Way Trip PS4 | 27,00 zł |
| Realpolitiks New Power PS4 | 11,40 zł |
| Rebel Galaxy Outlaw PS4 | 40,20 zł |
| Reborn: A Samurai Awakens PS4 | 34,50 zł |
| Red Dead Online PS4 | 44,50 zł |
| Red Faction Guerrilla Re-Mars-tered PS4 | 24,80 zł |
| Red Matter PS4 | 53,60 zł |
| Red Wings: Aces of the Sky PS4 | 8,90 zł |
| Redout: Lightspeed Edition PS4 | 42,25 zł |
| Reflection Of Mine PS4 | 13,20 zł |
| Remnant: From the Ashes PS4 | 67,60 zł |
| Remothered: Broken Porcelain PS4 | 31,00 zł |
| Resident Evil 0 PS4 | 21,00 zł |
| Resident Evil 6 PS4 | 33,60 zł |
| Resident Evil Code: Veronica X PS4 | 25,20 zł |
| Resident Evil PS4 | 21,00 zł |
| Resident Evil Village & Resident Evil 7 Complete Bundle PS4 & PS5 | 227,40 zł |
| Resident Evil Village PS4 & PS5 | 124,27 zł |
| Reverie Knights Tactics PS4 | 81,75 zł |
| Rigid Force Redux PS4 | 30,15 zł |
| Rise Eterna PS4 | 22,25 zł |
| Risk of Rain 2 PS4 | 27,25 zł |
| Ritual: Crown of Horns PS4 | 16,80 zł |
| Riverbond PS4 | 19,80 zł |
| Road Rage PS4 | 11,85 zł |
| Roarr! Jurassic Edition PS4 | 9,00 zł |
| Robox PS4 | 12,60 zł |
| Rock 'N Racing Off Road DX PS5 | 25,20 zł |
| Rock of Ages 2: Bigger & Boulder™ PS4 | 26,00 zł |
| RogueCube PS4 | 6,75 zł |
| Roguebook PS4 | 91,20 zł |
| Roguebook PS5 | 107,20 zł |
| Roombo: First Blood PS4 | 5,40 zł |
| Roundguard PS4 | 24,85 zł |
| Royal Defense PS4 | 12,80 zł |
| Rugby 20 PS4 | 32,25 zł |
| Rugby 22 PS5 | 146,73 zł |
| Rugby 22 PS5 | 146,73 zł |
| Runbow PS4 | 12,60 zł |
| Rustler PS5 | 64,50 zł |
| Rusty Spout Rescue Adventure PS4 | 19,20 zł |
| SENSE – A CYBERPUNK GHOST STORY PS4 | 42,00 zł |
| SEUM: Speedrunners from Hell PS4 | 11,80 zł |
| SEVEN: ENHANCED EDITION PS4 | 25,35 zł |
| SONIC FORCES™ PS4 | 59,15 zł |
| SOULCALIBUR Ⅵ PS4 | 40,46 zł |
| STAR WARS Jedi: Fallen Order™ Deluxe Edition PS5 | 67,47 zł |
| STARLITE: Defender of Justice PS4 | 85,40 zł |
| STEEP PS4 | 35,60 zł |
| STELLATUM PS4 | 16,80 zł |
| STELLATUM PS5 | 16,80 zł |
| STRIDER PS4 | 12,60 zł |
| SUPER BOMBERMAN R PS4 | 25,35 zł |
| SUPERBEAT: XONiC EX PS4 | 27,25 zł |
| SUPERHERO-X PS4 | 37,95 zł |
| SWORD ART ONLINE Alicization Lycoris PS4 | 115,60 zł |
| SYMMETRY PS4 | 20,70 zł |
| Saboteur II: Avenging Angel PS4 | 16,00 zł |
| Saboteur SiO PS4 | 32,00 zł |
| Saboteur! PS4 | 16,00 zł |
| Sackboy: A Big Adventure PS4 & PS5 | 170,43 zł |
| Sairento VR PS4 | 59,15 zł |
| Sam & Max: This Time It's Virtual! PS4 | 62,30 zł |
| Samurai Jack: Battle Through Time PS4 | 67,60 zł |
| Sayonara Wild Hearts PS4 | 29,40 zł |
| Screencheat PS4 | 20,70 zł |
| Sea of Solitude PS4 | 21,00 zł |
| Secret Neighbor PS4 | 42,00 zł |
| Seeds of Resilience PS4 | 6,30 zł |
| Seek Hearts PS4 | 31,50 zł |
| Serial Cleaner PS4 | 10,35 zł |
| Shadow Legend VR PS4 | 57,00 zł |
| Shadow of Loot Box PS4 | 7,20 zł |
| Shadowgate PS4 | 66,75 zł |
| Shaolin vs Wutang PS4 | 40,95 zł |
| She Sees Red – Interactive Movie PS4 | 22,50 zł |
| Sheepo PS5 | 29,40 zł |
| Shenmue III PS4 | 24,80 zł |
| Shin Megami Tensei III Nocturne HD Remaster PS4 | 119,50 zł |
| Shing! PS4 | 42,00 zł |
| Shing! PS5 | 42,00 zł |
| Shiny Ski Resort PS4 | 29,50 zł |
| Shoot 1UP DX PS4 | 13,50 zł |
| Shotgun Farmers PS4 | 29,40 zł |
| Sid Meier's Civilization VI PS4 | 37,20 zł |
| Silver Chains PS4 | 29,70 zł |
| Skelattack PS4 | 21,00 zł |
| Skul: The Hero Slayer PS4 | 50,05 zł |
| Skulls of the Shogun PS4 | 21,00 zł |
| Sky Force Reloaded PS4 | 31,50 zł |
| SkyDrift Infinity PS4 | 55,20 zł |
| Slayaway Camp: Butcher's Cut PS4 | 21,30 zł |
| Slender: The Arrival PS4 | 8,40 zł |
| Slime Rancher PS4 | 23,70 zł |
| Slime-san: Superslime Edition PS4 | 23,60 zł |
| Smoots Golf PS5 | 29,50 zł |
| Smoots Summer Games PS4 | 10,50 zł |
| Smoots World Cup Tennis PS4 | 10,50 zł |
| Sniper Elite VR PS4 | 67,00 zł |
| Sniper Ghost Warrior Contracts 2 Ultimate Edition PS5 | 114,50 zł |
| Sniper PS4 | 8,00 zł |
| Snooker 19 PS4 | 58,00 zł |
| SokoBunny PS4 | 17,50 zł |
| SolSeraph PS4 | 17,25 zł |
| Solar Ash PS5 | 134,25 zł |
| Solo: Islands of the Heart PS4 | 21,00 zł |
| Sonic Colours: Ultimate PS4 | 101,40 zł |
| Sonic Mania PS4 | 44,50 zł |
| South Park™: The Fractured but Whole™ PS4 | 59,97 zł |
| Space Hulk: Deathwing – Enhanced Edition PS4 | 31,00 zł |
| Space Hulk: Tactics PS4 | 11,80 zł |
| Space KaBAAM PS5 | 6,75 zł |
| Space Otter Charlie PS4 | 31,90 zł |
| Spacejacked PS4 | 27,00 zł |
| Sparkle 2 EVO PS4 | 5,62 zł |
| Sparkle 4 Tales PS4 | 4,50 zł |
| Sparklite PS4 | 29,70 zł |
| Speaking Simulator PS4 | 20,70 zł |
| SpeedRunners PS4 | 8,40 zł |
| Spelunky 2 PS4 | 42,00 zł |
| Spelunky PS4 | 15,75 zł |
| Spirit of the North: Enhanced Edition PS5 | 44,55 zł |
| Spiritfarer®: Farewell Edition PS4 | 34,32 zł |
| Spitlings PS4 | 41,40 zł |
| SpongeBob SquarePants: Battle for Bikini Bottom – Rehydrated PS4 | 55,80 zł |
| Star Hammer: the Vanguard Prophecy PS4 | 35,60 zł |
| Station Manager PS4 | 29,50 zł |
| SteamWorld Dig PS4 | 9,50 zł |
| Stellaris: Console Edition – Standard Edition PS4 | 42,25 zł |
| Stick it to the Man™ PS4 | 9,00 zł |
| Stifled PS4 | 42,00 zł |
| Story of a Gladiator PS4 | 22,50 zł |
| Stranded Deep PS4 | 37,80 zł |
| Stranded Sails – Explorers of the Cursed Islands PS4 | 39,60 zł |
| Stranded Sails: Explorers of the Cursed Islands PS5 | 43,60 zł |
| Street Outlaws 2: Winner Takes All PS5 | 65,70 zł |
| Street Outlaws: The List PS4 | 42,25 zł |
| Street Power Football PS4 | 38,70 zł |
| Streets Of Rage 4 PS4 | 52,00 zł |
| Stunt Kite Party PS4 | 13,50 zł |
| Styx: Master of Shadows PS4 | 44,50 zł |
| Styx: Shards of Darkness PS4 | 44,50 zł |
| Subject 13 PS4 | 6,40 zł |
| Sublevel Zero Redux PS4 | 19,75 zł |
| Subnautica PS4 & PS5 | 62,00 zł |
| Subnautica PS4 & PS5 | 62,00 zł |
| Suicide Guy: Sleepin' Deeply PS4 | 6,21 zł |
| Sumatra: Fate of Yandi PS4 & PS5 | 12,50 zł |
| Sundered®: Eldritch Edition PS4 | 16,80 zł |
| Super Blackjack Battle II – Turbo Edition – The Card Warriors PS4 | 6,60 zł |
| Super Hydorah PS4 | 53,40 zł |
| Super Monkey Ball Banana Mania PS4 & PS5 | 101,40 zł |
| Super Monkey Ball: Banana Blitz HD PS4 | 45,15 zł |
| Super Mutant Alien Assault PS4 | 10,80 zł |
| Super Night Riders PS4 | 11,25 zł |
| Super Toy Cars 2 PS4 | 41,40 zł |
| Super Toy Cars Offroad PS4 | 66,75 zł |
| Super Toy Cars Offroad PS5 | 66,75 zł |
| SuperEpic: The Entertainment War PS4 | 14,75 zł |
| Surgeon Simulator: Anniversary Edition PS4 | 9,20 zł |
| Survival PS4 | 9,00 zł |
| Surviving Mars PS4 | 24,80 zł |
| Surviving the Aftermath PS4 | 90,30 zł |
| Sword Art Online: Fatal Bullet PS4 | 23,66 zł |
| Sword Art Online: Hollow Realization PS4 | 31,35 zł |
| Sword of the Necromancer PS5 | 27,60 zł |
| Syberia 3 PS4 | 21,90 zł |
| Synergia PS4 | 31,50 zł |
| Synth Riders PS4 | 78,48 zł |
| THE CASINO COLLECTION PS4 | 22,50 zł |
| THE KING OF FIGHTERS XV Standard Edition PS4 & PS5 | 181,30 zł |
| TINY METAL PS4 | 31,50 zł |
| TOEM PS5 | 53,40 zł |
| TT Isle of Man: Ride on the Edge PS4 | 8,90 zł |
| Table of Tales: The Crooked Crown PS4 | 44,50 zł |
| Tales Of Arise Deluxe Edition PS4 & PS5 | 227,40 zł |
| Tales from the Borderlands PS4 | 63,00 zł |
| Tamiku PS4 | 9,00 zł |
| Tango Fiesta PS4 | 10,50 zł |
| Tannenberg PS5 | 29,40 zł |
| Tcheco in the Castle of Lucio PS4 | 14,70 zł |
| Teacup PS4 | 28,00 zł |
| Techno Tanks PS4 | 25,20 zł |
| Telling Lies PS4 | 25,20 zł |
| Tennis Club Story PS4 | 29,50 zł |
| Tennis World Tour 2 – Complete Edition PS5 | 99,60 zł |
| Tennis World Tour 2 PS4 | 52,25 zł |
| Terminator: Resistance PS4 | 84,50 zł |
| TerraTech PS4 | 62,40 zł |
| Terraria – PlayStation®4 Edition PS4 | 34,50 zł |
| Tetraminos PS4 | 9,00 zł |
| That's You! PS4 | 44,50 zł |
| The Amazing American Circus PS4 | 40,05 zł |
| The American Dream PS4 | 22,25 zł |
| The Angry Birds Movie 2 VR: Under Pressure PS4 | 34,50 zł |
| The Artful Escape PS5 | 59,63 zł |
| The Bluecoats: North & South PS4 | 45,15 zł |
| The Catch: Carp & Coarse Fishing PS4 | 45,60 zł |
| The Childs Sight PS4 | 2,25 zł |
| The Church in the Darkness PS4 | 17,80 zł |
| The Coma 2: Vicious Sisters PS4 | 27,60 zł |
| The Crew® 2 Standard Edition PS4 | 40,00 zł |
| The Dark Pictures Anthology: House of Ashes PS4 & PS5 | 85,14 zł |
| The Dark Pictures Anthology: Little Hope PS4 | 49,60 zł |
| The Dark Pictures Anthology: Man Of Medan PS4 | 40,92 zł |
| The Deadly Tower of Monsters PS4 | 17,25 zł |
| The Division 2 – Standard Edition PS4 | 36,00 zł |
| The Drone Racing League Simulator PS4 | 29,40 zł |
| The Elder Scrolls Online PS5 | 23,70 zł |
| The Elder Scrolls V: Skyrim Special Edition – PS5 & PS4 | 67,60 zł |
| The Eternal Castle [Remastered] PS4 | 20,70 zł |
| The Eternal Cylinder PS4 | 70,85 zł |
| The Explorer of Night PS4 | 11,25 zł |
| The Five Convens PS4 | 16,20 zł |
| The Gardens Between PS4 | 22,25 zł |
| The Gem Collector PS4 | 6,75 zł |
| The Girl and the Robot PS4 | 48,30 zł |
| The Guy VR PS4 | 27,00 zł |
| The Hong Kong Massacre PS4 | 24,85 zł |
| The Inner World PS4 | 12,60 zł |
| The Jackbox Party Pack 6 PS4 | 75,00 zł |
| The Jackbox Party Pack 7 PS5 | 80,40 zł |
| The Jackbox Party Pack 8 PS5 | 81,25 zł |
| The LEGO® Movie Videogame PS4 | 42,25 zł |
| The Language Of Love PS4 | 22,50 zł |
| The Last Campfire PS4 | 18,90 zł |
| The Last Dead End PS4 | 5,75 zł |
| The Long Reach PS4 | 14,75 zł |
| The Manga Works PS4 | 29,50 zł |
| The Messenger PS4 | 33,60 zł |
| The Midnight Sanctuary PS4 | 22,50 zł |
| The Nioh Collection PS5 | 210,18 zł |
| The Outer Worlds PS4 | 82,17 zł |
| The Padre PS4 | 16,80 zł |
| The Pathless PS4 & PS5 | 72,50 zł |
| The Pedestrian PS5 | 33,50 zł |
| The Perplexing Orb 2 PS4 | 10,00 zł |
| The Perplexing Orb PS4 | 11,20 zł |
| The Pyraplex PS4 | 29,50 zł |
| The Ramen Sensei PS4 | 29,50 zł |
| The Riftbreaker PS5 | 80,60 zł |
| The Room VR: A Dark Matter PS4 | 31,25 zł |
| The Sexy Brutale PS4 | 26,70 zł |
| The Sinking City PS5 Deluxe Edition | 107,60 zł |
| The Sinking City PS5 | 62,70 zł |
| The Sisters – Party of the Year PS4 | 101,40 zł |
| The Skylia Prophecy PS4 | 19,20 zł |
| The Sojourn PS4 | 24,75 zł |
| The Sokoban PS4 | 40,95 zł |
| The Spectrum Retreat PS4 | 21,60 zł |
| The Suicide of Rachel Foster PS4 | 21,00 zł |
| The Surge 2 PS4 | 42,16 zł |
| The Sushi Spinnery PS4 | 29,50 zł |
| The Touryst PS5 | 53,40 zł |
| The Vanishing of Ethan Carter PS4 | 15,80 zł |
| The Walker PS4 | 39,50 zł |
| The Walking Vegetables: Radical Edition PS4 | 13,50 zł |
| The Witcher 3: Wild Hunt PS4 | 25,80 zł |
| Them Bombs PS4 | 12,24 zł |
| Theseus PS4 | 25,20 zł |
| Thief Simulator PS4 | 42,00 zł |
| Think of the Children PS4 | 11,80 zł |
| Those Who Remain PS4 | 31,60 zł |
| Tilting Tiles PS4 | 11,75 zł |
| Timberman VS PS4 | 0,90 zł |
| Timothy's Night PS5 | 42,00 zł |
| Tin & Kuna PS4 | 24,75 zł |
| Tiny Hands Adventure PS4 | 3,60 zł |
| Tiny Tina's Assault on Dragon Keep: A Wonderlands One-shot Adventure PS4 | 22,50 zł |
| Tiny Tina's Wonderlands: Next-Level Edition PS5 | 263,20 zł |
| Titan Chaser PS4 | 15,75 zł |
| Titan Quest PS4 | 24,80 zł |
| Toby: The Secret Mine PS4 | 13,80 zł |
| Toki Tori 2+ PS4 | 9,45 zł |
| Tokyo Dark – Remembrance – PS4 | 40,50 zł |
| Tom Clancy's Ghost Recon® Wildlands – Standard Edition PS4 | 49,97 zł |
| Tom Clancy's Rainbow Six® Extraction PS4 & PS5 | 109,50 zł |
| Tony Hawk's™ Pro Skater™ 1 + 2 – Cross-Gen Deluxe Bundle PS5 | 114,50 zł |
| Tools Up! PS4 | 31,15 zł |
| Tooth and Tail PS4 | 18,25 zł |
| Top Run PS4 | 13,50 zł |
| Torchlight II PS4 | 42,00 zł |
| Torchlight III PS4 | 42,25 zł |
| Torment: Tides of Numenera PS4 | 12,40 zł |
| Touring Karts PS4 | 26,70 zł |
| Towaga: Among Shadows PS4 | 6,90 zł |
| Townsmen – A Kingdom Rebuilt PS4 | 80,40 zł |
| Toy Soldiers HD PS4 | 82,50 zł |
| Traffic Jams PS4 | 22,25 zł |
| Trailblazers PS4 | 32,25 zł |
| Trails and Traces: The Tomb of Thomas Tew PS4 & PS5 | 10,50 zł |
| Train Station Renovation PS4 | 34,50 zł |
| Train Station Simulator Group PS5 | 74,25 zł |
| Transient: Extended Edition PS4 | 30,26 zł |
| Treasure Rangers PS4 | 19,75 zł |
| Treasures of the Aegean PS5 | 39,50 zł |
| Trickster VR: Co-op Dungeon Crawler PS4 | 51,10 zł |
| Trine 4: The Nightmare Prince PS4 | 31,00 zł |
| Trivial Pursuit Live! 2 PS4 | 57,85 zł |
| Trulon: The Shadow Engine PS4 | 15,80 zł |
| Trüberbrook PS4 | 31,00 zł |
| Tumblestone PS4 | 24,80 zł |
| Twelve Minutes PS5 | 76,30 zł |
| Twin Mirror PS4 | 31,25 zł |
| Twogether: Project Indigos Chapter 1 PS4 | 22,32 zł |
| UNBOX: NEWBIE'S ADVENTURE PS4 | 24,75 zł |
| UNCHARTED: Legacy of Thieves Collection PS5 | 131,40 zł |
| UNSIGHTED PS4 | 62,30 zł |
| Ultra Hat Dimension PS4 | 11,25 zł |
| UltraGoodness 2 PS4 & PS5 | 10,50 zł |
| Ultrawings® PS4 | 49,50 zł |
| UnMetal PS4 | 38,50 zł |
| Unbound: Worlds Apart PS5 | 66,75 zł |
| Uncharted™: The Nathan Drake Collection PS4 | 39,50 zł |
| Under The Jolly Roger PS4 | 40,50 zł |
| Unearthing Mars 2: The Ancient War PS4 | 44,50 zł |
| Unearthing Mars PS4 | 34,50 zł |
| Unto The End PS4 | 79,80 zł |
| V-Rally 4 PS4 | 32,25 zł |
| VR Ping Pong PS4 | 18,90 zł |
| VR Ping Pong Pro PS4 | 29,70 zł |
| VROCK PS4 | 41,40 zł |
| VRobot PS4 | 17,25 zł |
| Valkyria Revolution PS4 | 23,70 zł |
| Valley PS4 | 25,20 zł |
| Vambrace: Cold Soul PS4 | 14,85 zł |
| Vampire: The Masquerade – Coteries of New York PS4 | 16,80 zł |
| Vampire: The Masquerade – Shadows of New York PS4 | 21,60 zł |
| Vampyr PS4 | 42,25 zł |
| Vanquish PS4 | 41,60 zł |
| Vaporum PS4 | 37,50 zł |
| Venture Towns PS4 | 29,50 zł |
| Vera Blanc: Full Moon PS4 | 10,50 zł |
| Verdun PS5 | 29,40 zł |
| Victor Vran PS4 | 13,35 zł |
| Violett PS4 | 11,25 zł |
| VirtuaVerse PS4 | 55,20 zł |
| Virtual Surfing PS4 | 80,55 zł |
| Void Source PS4 | 6,75 zł |
| WONDER BOY ASHA in Monster World PS4 | 86,42 zł |
| WRC 10 FIA World Rally Championship PS4 | 83,60 zł |
| WRC 10 FIA World Rally Championship PS5 | 99,60 zł |
| WWE 2K Battlegrounds PS4 | 67,60 zł |
| WWE 2K22 for PS4™ | 223,30 zł |
| WWE 2K22 for PS5™ | 237,30 zł |
| Waltz of the Wizard: Extended Edition PS4 | 24,50 zł |
| Warhammer 40,000: Battlesector PS4 | 95,40 zł |
| Warhammer 40,000: Inquisitor – Martyr PS4 | 25,35 zł |
| Warhammer 40,000: Mechanicus PS4 | 50,70 zł |
| Warhammer 40,000: Space Wolf PS4 | 40,20 zł |
| Warhammer Age of Sigmar: Storm Ground PS4 | 31,15 zł |
| Warhammer: Chaosbane PS4 | 32,25 zł |
| Warhammer: End Times – Vermintide PS4 | 12,90 zł |
| Warhammer: Vermintide 2 PS4 | 25,00 zł |
| Warlocks vs Shadows PS4 | 31,50 zł |
| Warparty PS4 | 22,50 zł |
| Watch Dogs: Legion – Gold Edition PS4 & PS5 | 136,95 zł |
| Watch Dogs®2 PS4 | 57,98 zł |
| Watch Dogs®: Legion PS4 & PS5 | 86,70 zł |
| Wattam PS4 | 25,20 zł |
| Waves Out! PS4 | 14,70 zł |
| Way Down PS4 | 41,40 zł |
| Way of the Passive Fist PS4 | 12,20 zł |
| We Are The Dwarves PS4 | 5,40 zł |
| We Happy Few PS4 | 29,90 zł |
| We. The Revolution PS4 | 27,25 zł |
| Weapon of Choice DX PS4 | 13,50 zł |
| Weird West PS4 | 134,25 zł |
| Welcome to Hanwell PS4 | 15,75 zł |
| What Remains of Edith Finch PS4 | 25,20 zł |
| Who Wants to Be a Millionaire? PS4 | 67,60 zł |
| Who Wants to Be a Millionaire? – New Edition PS5 | 109,85 zł |
| Willy Jetman: Astromonkey´s Revenge PS4 | 31,50 zł |
| Wind Peaks PS4 | 35,10 zł |
| Windfolk: Sky is just the beginning PS4 | 22,05 zł |
| Windjammers 2 PS4 | 71,20 zł |
| Wintermoor Tactics Club PS4 | 35,60 zł |
| Wizard of Legend PS4 | 20,10 zł |
| Wolfenstein: The New Order PS4 | 23,70 zł |
| Wolfenstein: The Old Blood PS4 | 23,70 zł |
| Wonder Boy: The Dragon's Trap PS4 | 33,60 zł |
| Woodle Tree Adventures Deluxe PS4 | 2,60 zł |
| World Cruise Story PS4 | 29,50 zł |
| World to the West PS4 | 44,50 zł |
| Worlds of Magic: Planar Conquest PS4 | 65,50 zł |
| Worms Rumble – Digital Deluxe Edition PS4 & PS5 | 17,80 zł |
| Worms W.M.D PS4 | 19,80 zł |
| Wreckfest PlayStation®5 Version PS5 | 76,05 zł |
| Wytchwood PS4 | 46,20 zł |
| Wytchwood PS5 | 48,60 zł |
| XIII PS4 | 104,50 zł |
| Xeno Crisis PS4 | 40,50 zł |
| YOGA MASTER PS4 | 59,40 zł |
| Yaga PS4 | 45,60 zł |
| Yakuza 3 Remastered PS4 | 31,60 zł |
| Yakuza 4 Remastered PS4 | 31,60 zł |
| Yakuza 5 Remastered PS4 | 31,60 zł |
| Yakuza 6: The Song of Life PS4 | 31,60 zł |
| Yakuza: Like a Dragon PS4 & PS5 | 116,55 zł |
| Yesterday Origins PS4 | 10,90 zł |
| Yet Another Zombie Defense HD PS4 | 8,40 zł |
| Young Souls PS4 | 85,50 zł |
| ZONE OF THE ENDERS: The 2nd Runner – MARS PS4 | 32,25 zł |
| Zombieland: Double Tap – Road Trip PS4 | 42,25 zł |
| art of rally PS4 | 65,80 zł |
| art of rally PS5 | 65,80 zł |
| oOo: Ascension PS4 | 20,00 zł |
| orbit.industries PS5 | 66,75 zł |
| resident evil 4 PS4 | 33,60 zł |
| theHunter: Call of the Wild PS4 | 40,92 zł |
| while True: learn() PS4 | 48,30 zł |
Źródło: Łowcy Gier