Gry na PS5 i PS4 w promocji. Listopadowa oferta z produkcjami od 57 groszy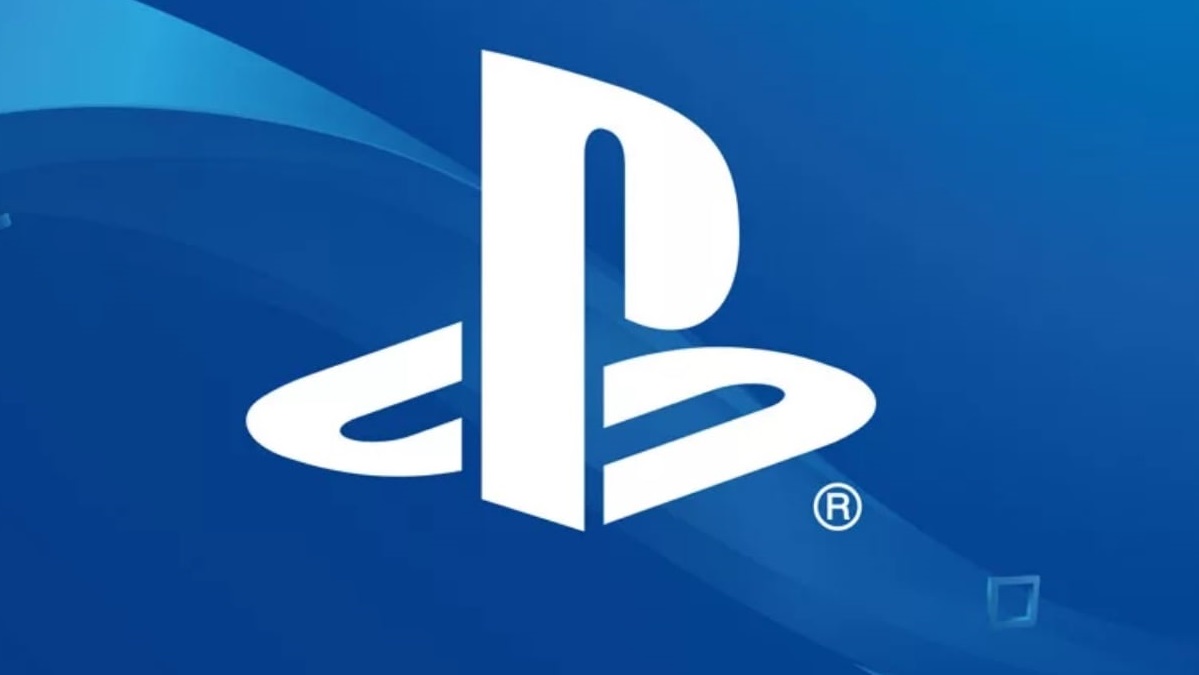 Sony już w pierwszej połowie listopada zaprasza graczy na dużą promocję. W ofercie znalazło się ponad 600 gier przygotowanych z myślą o PlayStation 5 i PlayStation 4. Na liście znajdziecie masę mniejszych tytułów, ale również gry z segmentu AAA.
Sony systematycznie oferuje graczom ciekawe promocje, a najnowsza oferta może zainteresować szczególnie graczy, którzy mają małe zaległości i chcą nadrobić kilka głośnych tytułów. Na zestawieniu nie brakuje powracających bohaterów – gry z serii Crash kupicie tym razem w naprawdę dobrych cenach, ponieważ Crash Bandicoot N. Sane Trilogy zostało wycenione na 84,50 zł, Crash Team Racing Nitro-Fueled kupicie już za 59,15 zł, a najnowsza przygoda Crash Bandicoot 4: It's About Time jest dostępna za 130,05 zł.
W dobrych cenach znajdziecie również między innymi Disco Elysium The Final Cut (84,50 zł), Kingdom Come: Deliverance (31 zł) czy też gry z serii Wolfenstein – The New Order i The Old Blood są dostępne za 23,70 zł za sztukę. Od siebie na pewno mogę polecić Darksiders Genesis (42,25 zł), bo choć nie jest to największy hit, to jednak potrafi umilić kilka wieczorów.
W listopadowej promocji nie zabrakło także polskich perełek – Ghostrunner jest aktualnie do kupienia za 45,15 zł. Twórcy rozwijają już kontynuację, która powinna podkręcić akcję.
Gry na PS5 i PS4 w listopadowej promocji:
.hack//G.U. Last Recode PS4 - 33,44 zł
11-11 Memories Retold PS4 - 14,85 zł
16-Bit Soccer PS4 - 8,91 zł
1971 Project Helios PS4 - 34,50 zł
39 Days to Mars PS4 - 37,52 zł
3D Billiards – Pool & Snooker PS5 - 70,85 zł
A Gummy's Life PS5 - 62,30 zł
Abyss Odyssey: Extended Dream Edition PS4 - 13,80 zł
Accel World VS. Sword Art Online PS4 - 37,35 zł
Adventures of Chris PS4 - 34,50 zł
Aeon Must Die! PS4 - 30,26 zł
Aery – Calm Mind 2 PS4 - 27,00 zł
Aery – Vikings PS4 - - 32,40 zł
AFFECTED: The Manor – Complete Edition PS4 - 31,50 zł
Aground PS4 - 36,40 zł
Air Bounce – The Jump 'n' Run Challenge PS4 - 22,80 zł
Akane PS4 - 24,00 zł
Alchemist Simulator PS4 - 87,20 zł
Alexio PS4 - 11,25 zł
ALIENATION™ PS4 - 22,25 zł
Alphaset by POWGI PS4 - 18,00 zł
Amazing Princess Sarah PS4 - 16,00 zł
Ammo Pigs: Cocked and Loaded PS4 - 11,25 zł
Among Us PS5 - 13,50 zł
An Evil Existence PS4 - 35,50 zł
Anamorphine PS4 - 47,00 zł
Ancient Stories: Gods of Egypt PS4 - 16,00 zł
Annihilation PS4 - 8,22 zł
Another Dawn PS4 - 53,40 zł
Ape Escape 2 PS4 - 22,50 zł
Arc the Lad: Twilight of the Spirits PS4 - 31,50 zł
ARCADE GAME SERIES: DIG DUG PS4 - 8,25 zł
ARCADE GAME SERIES: GALAGA PS4 - 8,25 zł
ARCADE GAME SERIES: Ms. PAC-MAN PS4 - 9,00 zł
ARCADE GAME SERIES: PAC-MAN PS4 - - 8,25 zł
Arietta of Spirits PS4 - 35,60 zł
ArtPulse PS4 - 35,40 zł
Ary and the Secret of Seasons PS4 - 25,35 zł
Ash of Gods: Redemption PS4 - 17,80 zł
Assassin's Creed® The Ezio Collection PS4 - 65,70 zł
Assault On Metaltron PS4 - 3,20 zł
Asteroids: Recharged PS4 - 26,80 zł
Asteroids: Recharged PS5 - 26,80 zł
Aven Colony PS4 - 29,80 zł
Banner of the Maid PS4 - 38,50 zł
Bartender VR Simulator PS4 - 64,80 zł
Batman™: Arkham VR PS4 - 1,00 zł
Batu Ta Batu PS4 - 10,50 zł
bayala – the game PS4 - 31,50 zł
Bayonetta PS4 - 41,59 zł
Bear With Me: The Lost Robots PS4 - 3,37 zł
Beast Quest PS4 - 7,90 zł
Beats Fever PS4 - 53,40 zł
Big Dipper PS4 - 6,30 zł
BIG-Bobby-Car – The Big Race PS4 - 40,20 zł
Binarystar Infinity PS4 - 2,25 zł
Biped PS4 - 33,81 zł
Birdcakes PS4 - 21,60 zł
BLACK CLOVER: QUARTET KNIGHTS PS4 - 37,35 zł
Black the Fall PS4 - 18,90 zł
Black Widow: Recharged PS4 - 24,00 zł
Black Widow: Recharged PS5 - 24,00 zł
Blackwind PS5 - 54,50 zł
Bleep Bloop PS4 - 5,40 zł
Blind Fate: Edo no Yami PS4 - 91,20 zł
Blob Quest PS4 - 13,50 zł
Blood & Truth™ PS4 - 84,50 zł
Bloody Zombies PS4 - 19,60 zł
Bocce PS4 - 21,60 zł
Book of Demons PS4 - 36,40 zł
Borderlands: Game of the Year Edition PS4 - 41,25 zł
Bound by Flame™ PS4 - 7,80 zł
Brain Beats PS4 - 31,50 zł
Braveland Trilogy PS4 - 13,80 zł
Brawlout PS4 - 26,70 zł
Breakout Bricks PS4 - 13,50 zł
Breakout: Recharged PS4 - 26,80 zł
Breakout: Recharged PS5 - 26,80 zł
Burnout™ Paradise Remastered PS4 - 23,70 zł
Cake Bash PS4 - 58,80 zł
Cannibal Cuisine PS5 - 20,65 zł
Captain Tsubasa: Rise of New Champions PS4 - 64,75 zł
Cars 3: Driven to Win PS4 - 37,35 zł
CarX Drift Racing Online PS4 - 24,75 zł
Catherine: Full Body PS4 - 42,25 zł
Cave Digger 2: Dig Harder PS4 - 91,20 zł
Cave Digger PS4 - 41,40 zł
Caves and Castles: Underworld PS4 - 16,00 zł
Centipede: Recharged PS5 - 26,80 zł
Chime Sharp PS4 - 27,00 zł
Chimparty PS4 - 44,50 zł
Cities: Skylines – PlayStation®4 Edition PS4 - 33,80 zł
Citizens of Earth™ PS4 - 8,10 zł
Citizens of Space PS4 - 10,35 zł
Clan N PS4 - 34,50 zł
Clone Drone In The Danger Zone PS4 - 53,40 zł
Coaster PS4 - 14,85 zł
Coastline Flight Simulator PS5 - 83,85 zł
Coffee Crisis PS4 - 4,50 zł
Contagion VR: Outbreak PS4 - 31,50 zł
Cooking Simulator PS4 - 46,20 zł
Crash Bandicoot™ 4: It's About Time PS5 - 130,05 zł
Crash Bandicoot™ N. Sane Trilogy PS4 - 84,50 zł
Crash™ Team Racing Nitro-Fueled PS4 - 59,15 zł
Croc's World 2 PS4 - 9,57 zł
Croc's World 3 PS4 - 8,91 zł
Croc's World PS4 - 8,91 zł
Croc's World Run PS4 - 9,57 zł
Crypto by POWGI PS4 - 18,00 zł
Cubers: Arena PS4 - 27,60 zł
Curious Expedition 2 PS4 - 53,40 zł
Curious Expedition PS4 - 25,20 zł
Curved Space PS5 - 13,35 zł
Cyanide & Happiness – Freakpocalypse (Episode 1) PS4 - 44,50 zł
Cyber Pool PS4 - 11,25 zł
Dadish 2 PS4 - 16,00 zł
Dadish 3 PS4 - 16,00 zł
Dadish PS4 - 16,00 zł
Danger Scavenger PS4 - 4,50 zł
Dark Chronicle™ PS4 - 31,50 zł
Dark Cloud™ PS4 - 31,50 zł
Darksiders Genesis PS4 - 42,25 zł
Dating Life: Miley X Emily PS4 & PS5 - 22,50 zł
Dead Dust PS4 - 11,25 zł
Dead Island Retro Revenge PS4 - 4,50 zł
Death's Gambit PS4 - 53,40 zł
Deep Diving Adventures PS4 - 66,75 zł
Deiland: Pocket Planet PS4 - 57,85 zł
Descenders PS4 - 30,45 zł
Devastator PS5 - 25,60 zł
Devil May Cry 4 Special Edition PS4 - 31,20 zł
Die Young PS4 - 38,50 zł
DIGIMON STORY: CYBER SLEUTH – HACKER'S MEMORY PS4 - 43,80 zł
Digimon World: Next Order PS4 - 41,44 zł
Dimension Drive PS4 - 14,75 zł
Disco Elysium – The Final Cut PS5 - 84,50 zł
Disintegration PS4 - 62,50 zł
DmC Devil May Cry: Definitive Edition PS4 - 42,25 zł
Doki Doki Literature Club Plus! PS5 - 39,00 zł
DOOM (1993) PS4 - 8,40 zł
DOOM 3 PS4 - 16,80 zł
DOOM 3: VR Edition PS4 - 31,60 zł
DOOM 64 PS4 - 6,93 zł
DOOM II (Classic) PS4 - 8,40 zł
DOOM VFR PS4 - 14,75 zł
DORAEMON STORY OF SEASONS PS4 - 65,70 zł
Dr. Oil PS4 - 11,25 zł
DRAGON BALL Z: KAKAROT PS4 - 74,75 zł
DragonRideVR PS4 - 15,00 zł
Dreamals PS4 - 4,50 zł
Dreamals: Dream Quest PS4 - 9,00 zł
Drive Drive Drive PS4 - 31,50 zł
Eiyuden Chronicle: Rising PS5 - 46,23 zł
Eldrador® Creatures PS4 - 31,50 zł
Ender of Fire PS4 - 13,80 zł
Epic Word Search Collection 2 PS4 - 18,00 zł
Escape Academy PS5 - 71,20 zł
ESPER PS4 - 18,00 zł
Eternal Hope PS4 - - 40,50 zł
Evan's Remains PS4 - 22,10 zł
Evasion From Hell PS4 - 27,00 zł
EVERSPACE™ – Original Soundtrack PS4 - 9,60 zł
EVERSPACE™ PS4 - 18,60 zł
Everything PS4 - 13,80 zł
Exploria PS4 - 53,90 zł
Extinction PS4 - 12,40 zł
Fantasy Friends – Under The Sea PS4 - 34,20 zł
Fantasy Friends PS4 - 13,80 zł
FAR CRY 3: BLOOD DRAGON CLASSIC EDITION PS4 - 34,50 zł
Far Cry 4 PS4 - 39,56 zł
Far Cry Primal PS4 - 39,56 zł
Farm Frenzy: Refreshed PS4 - 22,50 zł
Fat Princess™ Adventures PS4 - 31,50 zł
Feudal Alloy PS4 - 13,80 zł
FINAL SWORD PS4 - 53,90 zł
FINAL SWORD PS5 - 53,90 zł
Final Vendetta PS5 - 81,75 zł
Firegirl: Hack 'n Splash Rescue DX PS4 - 56,70 zł
Firegirl: Hack 'n Splash Rescue DX PS5 - 56,70 zł
Flowers by POWGI PS4 & PS5 - 18,00 zł
FOR HONOR™ STANDARD EDITION PS4 - 29,97 zł
Formula Bit Racing DX PS5 - 18,00 zł
Fort Triumph PS4 - 35,60 zł
Fracked PS4 - 62,70 zł
Fruit Ninja VR PS4 - 49,70 zł
Fujii PS4 - 40,50 zł
Galagi Shooter PS4 & PS5 - 13,50 zł
Gang Beasts PS4 - 40,05 zł
Gaps by POWGI PS4 & PS5 - 18,00 zł
Garbage Pail Kids: Mad Mike and the Quest for Stale Gum PS4 - 38,25 zł
Gav-Gav Odyssey PS4 - 11,25 zł
Gearshifters PS4 - 44,55 zł
Genesis Alpha One PS4 - 25,80 zł
Get Packed: Fully Loaded PS4 - 35,50 zł
Ghost Parade PS4 - 42,25 zł
Ghost Sweeper PS4 - 15,75 zł
Ghostrunner PS4 - 45,15 zł
Ghostrunner PS5 - 45,15 zł
Glam's Incredible Run: Escape from Dukha PS4 - 11,25 zł
Goat Simulator PS4 - 10,50 zł
Gods Will Fall PS4 - 17,25 zł
Goetia PS4 - 4,50 zł
Golf PS4 - 8,00 zł
GORN PS4 - 39,50 zł
Gran Turismo™ Sport PS4 - 44,50 zł
Grand Prix Racing PS4 & PS5 - 13,50 zł
Grand Prix Rock 'N Racing PS4 - 9,00 zł
Grand Slam Tennis PS4 - 10,80 zł
Gravitar: Recharged PS4 - 32,00 zł
Gravitar: Recharged PS5 - 32,00 zł
Gravity Rush™ 2 PS4 - 67,60 zł
Gravity Rush™ Remastered PS4 - 62,50 zł
Guardian of Lore PS5 - 15,75 zł
Gunborg: Dark Matters PS5 - 27,60 zł
GUNGUNGUN PS5 - 7,87 zł
Gunkid 99 PS5 - 11,20 zł
HAJWALA PS4 - 41,40 zł
Hard West: Ultimate Edition PS4 - 8,90 zł
Heavy Rain™ PS4 - 49,60 zł
HELLDIVERS™: Super-Earth Ultimate Edition PS4 - 50,00 zł
Hello Neighbor PS4 - 25,80 zł
Henchman Story PS5 - 44,85 zł
Hidden Agenda PS4 - 44,50 zł
Highschool Romance PS4 & PS5 - 29,50 zł
Homefront®: The Revolution PS4 - 7,90 zł
Horizon Chase Turbo PS4 - 17,80 zł
Huntdown PS4 - 21,00 zł
Hypnospace Outlaw PS4 - 35,50 zł
I'm in Love With Your Dead Grandmother PS4 - 16,87 zł
Ice Cream Surfer PS5 - 18,00 zł
Inferno 2 PS4 - 10,50 zł
Injection π23 'No Name, No Number' – Complete Edition PS4 - 41,58 zł
Injection π23 'No Name, No Number' – Expansion Events PS4 - 17,32 zł
Innocence Island PS4 - 53,40 zł
Innocence Island PS5 - 53,40 zł
Inspector Waffles PS4 - 25,50 zł
INSTANT SPORTS All-Stars PS4 - 57,00 zł
INSTANT SPORTS All-Stars PS5 - 54,50 zł
International Table Tennis PS4 & PS5 - 13,50 zł
Into A Dream PS4 - 17,40 zł
ISLANDERS: Console Edition PS4 - 16,87 zł
Jack 'n' Hat PS4 - 21,60 zł
Jack 'n' Hat PS5 - 21,60 zł
Jewel Fever 2 PS4 - 8,91 zł
Journey to the Savage Planet PS4 - 38,70 zł
Journey™ Collector's Edition PS4 - 62,40 zł
Judgment PS5 - 67,60 zł
Katamari Damacy REROLL PS4 - 31,25 zł
Kawaii Deathu Desu PS4 - 6,40 zł
Kerbal Space Program Enhanced Edition PS4 - 42,25 zł
Kerbal Space Program: Enhanced Edition PS5 - 44,75 zł
Kiai Resonance PS4 - 25,20 zł
Killing Floor 2 PS4 - 31,00 zł
KILLZONE™ SHADOW FALL PS4 - 44,50 zł
King of Seas PS4 - 45,60 zł
Kingdom Come: Deliverance PS4 - 31,00 zł
Knowledge is Power PS4 - 44,50 zł
Knowledge is Power™: Decades PS4 - 44,50 zł
Kombinera PS4 - 46,23 zł
Kombinera PS5 - 46,23 zł
KungFu Kickball PS5 - 44,50 zł
KURSK PS4 - 8,90 zł
Kyurinaga's Revenge PS4 - 13,50 zł
L. A. Noire PS4 - 84,50 zł
Ladders by POWGI PS4 & PS5 - 18,00 zł
Lake PS4 & PS5 - 51,75 zł
Lake PS4 & PS5 - 51,75 zł
Laserlife PS4 - 28,00 zł
LEGO® Builder's Journey PS5 - 57,85 zł
LEGO® DC Super-Villains PS4 - 49,80 zł
Let's Build a Zoo & Dinosaur Island DLC Bundle PS5 - 90,28 zł
Let's Build a Zoo PS5 - 71,20 zł
Let's Create! Pottery VR PS4 - 62,30 zł
Letterbox by POWGI PS4 & PS5 - 18,00 zł
Life of Fly 2 PS4 - 27,00 zł
Lifeless Planet: Premier Edition PS4 - 17,80 zł
Little Big Workshop PS4 - 50,40 zł
Little Nightmares II PS4 & PS5 - 40,92 zł
Little Nightmares PS4 - 21,00 zł
Lizard Lady vs the Cats Platinum Edition PS5 - 1,12 zł
Loading Human: Chapter 1 PS4 - 4,50 zł
Lonely Mountains: Downhill PS4 - 42,00 zł
LOST EPIC PS5 - 81,75 zł
Lost in Random™ PS4™ & PS5™ - 25,00 zł
Lost Wing PS4 - 11,55 zł
Luckslinger PS4 - 12,60 zł
Lumini PS4 - 12,60 zł
Mafia II: Definitive Edition PS4 - 40,92 zł
Maitetsu: Pure Station PS4 - 79,50 zł
Marble Duel PS4 - 35,10 zł
Mars Alive PS4 - 38,50 zł
Marvel's Iron Man VR PS4 - 84,50 zł
Maze: Pedestal of Trials PS4 - 9,90 zł
Meme Run 2 PS4 - 23,80 zł
Merrily Perrilly PS4 - 9,00 zł
Metro 2033 Redux PS4 - 12,60 zł
Metro Exodus PS5 - 31,00 zł
Metro Simulator PS4 - 26,70 zł
MilkChoco PS4 - 91,20 zł
Mind Labyrinth VR Dreams PS4 - 39,50 zł
Minigolf Adventure PS4 - 11,25 zł
Mirror's Edge™ Catalyst PS4 - 19,75 zł
MONOPOLY PLUS PS4 - 18,90 zł
MONSTER HUNTER: WORLD™ PS4 - 59,25 zł
Monster Jam Steel Titans 2 PS4 - 62,53 zł
Monster Jam Steel Titans PS4 - 42,25 zł
Monster Truck Championship PS4 - 50,70 zł
Monster Truck Championship PS5 - 50,70 zł
Moo Lander PS4 - 56,70 zł
Mountain Rescue Simulator PS4 - 38,70 zł
Mr. Massagy PS4 - 18,00 zł
Mutant Year Zero: Road to Eden PS4 - 57,60 zł
MXGP2 – The Official Motocross Videogame PS4 - 6,90 zł
My Name is Mayo 2 PS4 - 4,40 zł
NARUTO SHIPPUDEN: Ultimate Ninja STORM Trilogy PS4 - 33,80 zł
Nebulas Lasso PS4 - 55,20 zł
Need for Speed™ Payback PS4 - 12,40 zł
Need for Speed™ PS4 - 22,25 zł
Neverout PS4 - 9,00 zł
Neversong PS4 - 18,90 zł
New Gundam Breaker PS4 - 62,25 zł
Ni no Kuni: Wrath of the White Witch™ Remastered PS4 - 43,80 zł
Nickelodeon Kart Racers 2: Grand Prix PS4 - 42,25 zł
Nickelodeon Kart Racers PS4 - 18,60 zł
Niffelheim PS4 - 13,80 zł
Night Detective: Decrepit Manor PS4 - 7,20 zł
NO THING PS4 - 0,90 zł
No Time to Relax PS5 - 32,40 zł
Nowhere Prophet PS4 - 36,80 zł
Octahedron PS4 - 21,60 zł
Of Bird and Cage PS4 - 29,70 zł
Ogre: Console Edition PS4 - 69,30 zł
OKAGE: Shadow King PS4 - 27,00 zł
OKAMI HD PS4 - 39,50 zł
One Last Memory – Reimagined PS4 - 32,40 zł
One Piece Pirate Warriors 3 PS4 - 13,35 zł
ONE PIECE World Seeker PS4 - 41,86 zł
ONE PUNCH MAN: A HERO NOBODY KNOWS PS4 - 44,85 zł
Onimusha: Warlords PS4 - 33,60 zł
Ooops!2 PS4 - 34,50 zł
Outbreak Gold Collection PS5 - 82,57 zł
Outbreak: Endless Nightmares Definitive Collection PS5 - 39,75 zł
Outcast – Second Contact PS4 - 6,90 zł
Outward Definitive Edition PS5 - 76,05 zł
PAC-MAN 256 PS4 - 11,25 zł
PAC-MAN™ CHAMPIONSHIP EDITION 2 PS4 - 20,65 zł
Pacific Wings PS4 - 8,91 zł
Paddles PS5 - 18,00 zł
Panzer Dragoon: Remake PS4 - 11,40 zł
Paradise Lost PS4 - 12,60 zł
Pato Box PS4 13,50 zł
PAYDAY 2: CRIMEWAVE EDITION. PS4 - 15,80 zł
PBA Pro Bowling 2021 PS4 - 69,00 zł
Persona 5: Dancing in Starlight PS4 - 37,20 zł
PHOGS! PS4 - 79,80 zł
Pic-a-Pix Pieces 2 PS4 - 18,00 zł
Plants vs. Zombies™ Garden Warfare PS4 - 19,75 zł
Plutobi: The Dwarf Planet Tales PS4 - 13,80 zł
POCOYO PARTY PS4 - 64,50 zł
PONG Quest PS4 - 48,60 zł
Portal Knights PS4 - 31,60 zł
POSTAL Redux PS4 - 14,70 zł
PRAEY FOR THE GODS PS5 - 87,10 zł
Predator: Hunting Grounds PS4 - 84,50 zł
Premium Pool Arena PS4 - 22,50 zł
Primal PS4 - 21,00 zł
Princess Farmer PS4 - 45,75 zł
Prison Architect: PlayStation®4 Edition PS4 - 24,75 zł
Pukan, Bye-Bye! PS4 - 11,25 zł
Puyo Puyo Champions PS4 - 8,40 zł
Puyo Puyo™ Tetris® 2 PS4 & PS5 - 42,25 zł
Q-YO Blaster PS4 - 4,50 zł
Quake PS5 - 18,00 zł
Rainswept PS4 - 12,60 zł
Rayman Legends PS4 - 19,75 zł
Re:Turn – One Way Trip PS4 - 27,00 zł
Realpolitiks New Power PS4 - 11,40 zł
Red Ball Escape PS4 - 15,00 zł
Red Square Escape PS4 - 16,20 zł
Red Wings: Aces of the Sky PS4 - 8,90 zł
Redo! PS5 - 31,50 zł
Relicta PS4 - 12,60 zł
Remothered: Broken Porcelain PS4 - 18,60 zł
Remothered: Tormented Fathers PS4 - 40,20 zł
Repentless PS4 - 9,00 zł
RESOGUN™ PS4 - 29,50 zł
Rise Eterna PS4 - 8,90 zł
Rise of the Kasai PS4 - 41,40 zł
Risen 3: Titan Lords – Enhanced Edition PS4 - 11,85 zł
Risk of Rain 2 PS4 - 27,25 zł
RIVE PS4 - 9,45 zł
Rock'N Racing Off Road DX PS4 - 9,00 zł
Rogue Galaxy™ PS4 - 31,50 zł
Round Invaders PS4 - 10,80 zł
Round Invaders Rush 2 PS4 - 6,00 zł
Roundout by POWGI PS4 - 18,00 zł
Runner3 PS4 - 51,10 zł
Rusty Spout Rescue Adventure PS4 - 22,40 zł
S.O.N PS4 - 50,40 zł
S.W.A.N.: Chernobyl Unexplored PS4 - 87,20 zł
Sable's Grimoire PS4 & PS5 - 29,50 zł
Saints Row IV: Re-Elected PS4 - 13,35 zł
Saints Row: Gat out of Hell PS4 - 13,35 zł
Sakura Succubus 4 PS4 & PS5 - 22,50 zł
Sakura Succubus 5 PS4 & PS5 - 24,12 zł
Sally Face PS4 - 47,20 zł
Scott Pilgrim vs. The World™: The Game – Complete Edition PS4 - 20,79 zł
Sea of Solitude PS4 - 21,00 zł
Secret Neighbor PS4 - 42,00 zł
Secret of Mana PS4 - 84,50 zł
Seeds of Resilience PS4 - 6,30 zł
Shadow of the Beast™ PS4 - 31,50 zł
Shadow Point PS4 - 44,50 zł
Shadow Warrior 3 PS4 - 89,50 zł
Shakedown: Hawaii PS5 - 39,50 zł
Sheepo PS5 - 29,40 zł
Sheltered PS4 - 10,80 zł
Shenmue III PS4 - 24,80 zł
Sherlock Holmes Chapter One PS5 - 87,56 zł
Sherlock Holmes: The Devil's Daughter PS4 - 35,80 zł
Shoot Run PS4 - 71,20 zł
Shooty Fruity PS4 - 35,60 zł
Shred! 2 – ft Sam Pilgrim PS4 - 28,00 zł
Shred! Remastered PS4 - 16,00 zł
Sine Mora EX PS4 - 23,70 zł
Sixty Words by POWGI PS4 & PS5 - 18,00 zł
Skautfold: Shrouded in Sanity PS4 - 11,25 zł
Sky Force Reloaded PS4 - 31,50 zł
Snake Boat: Otterrific Arcade PS4 - 2,25 zł
Sniper Elite 4 PS4 - 29,90 zł
Solitaire PS4 - 22,50 zł
SolSeraph PS4 - 13,80 zł
SOULCALIBUR Ⅵ PS4 - 43,35 zł
Soundfall PS5 - 67,00 zł
Source of Madness PS4 - 62,30 zł
Source of Madness PS5 - 62,30 zł
South Park™: The Fractured but Whole™ PS4 - 59,97 zł
South Park™: The Stick of Truth™ PS4 - 39,56 zł
Space KaBAAM 2 PS5 - 6,75 zł
Space KaBAAM 3 PS5 - 6,75 zł
Space KaBAAM PS5 - 6,75 zł
Spaceland PS4 - 17,80 zł
SPACETIME ODISSEY PS4 & PS5 - 19,20 zł
Sparkle 2 EVO PS4 - 2,25 zł
Sparkle 4 Tales PS4 - 4,50 zł
Spectrewoods PS5 - 0,57 zł
Spelunky 2 PS4 - 33,60 zł
Sports Bar VR 2.0 PS4 - 20,40 zł
Spuds Unearthed PS4 - 11,25 zł
StarDrone VR PS4 - 21,60 zł
STEEP PS4 - 35,60 zł
Stranded Deep PS4 - 37,80 zł
Stroke The Cat PS4 - 12,60 zł
Stroke The Dog PS4 - 12,60 zł
Stroke The Fish PS4 - 12,60 zł
Stroke The Hamster PS4 - 12,60 zł
Stroke The Hedgehog PS4 - 12,60 zł
Stroke The Parrot PS4 - 12,60 zł
Stroke The Rabbit PS4 - 12,60 zł
Stroke The Snake PS4 - 12,60 zł
Stroke The Spider PS4 - 12,60 zł
Stroke The Tortoise PS4 - 12,60 zł
SturmFront – The Mutant War: Übel Edition PS4 - 11,25 zł
Summer in Mara PS4 - 34,65 zł
Summer Sports Games – 4K Edition PS5 - 83,85 zł
Summer Sports Games PS4 - 70,85 zł
Super Arcade Football PS4 - 22,50 zł
Super Arcade Racing PS4 - 22,50 zł
Super Mega Baseball 3 PS4 - 42,25 zł
Super Monkey Ball: Banana Blitz HD PS4 - 38,70 zł
Super Sami Roll PS5 - 44,25 zł
Super Skelemania PS4 - 9,00 zł
Super Soccer Blast PS4 - 18,00 zł
Super Soccer Blast: America vs Europe PS4 - 22,50 zł
Super Tennis Blast PS4 - 17,25 zł
Super Volley Blast PS4 - 22,50 zł
SUPERHOT PS4 - 41,60 zł
SWORD ART ONLINE Alicization Lycoris PS4 - 72,25 zł
Sword Art Online: Fatal Bullet PS4 - 33,80 zł
Sword Art Online: Hollow Realization PS4 - 31,35 zł
Synergia PS4 - 37,80 zł
Tales from the Borderlands PS4 - 63,00 zł
Tales of Vesperia™: Definitive Edition PS4 - 33,80 zł
TARZAN VR™ PS4 - 91,20 zł
Teacup PS4 - 28,00 zł
Team Sonic Racing™ PS4 - 59,15 zł
Techno Tanks PS4 - 21,60 zł
TEKKEN 7 PS4 - 43,80 zł
Tempest 4000 PS4 - 77,40 zł
Tetraminos PS4 - 22,50 zł
Tharsis PS4 - 51,10 zł
That's You! PS4 - 44,50 zł
The Adventures of Elena Temple: Definitive Edition PS5 - 13,50 zł
The Alto Collection PS4 - 26,00 zł
The Angry Birds Movie 2 VR: Under Pressure PS4 - 34,50 zł
The Assembly PS4 - 39,90 zł
The Button Be Fields PS4 - 4,40 zł
The Childs Sight PS4 - 2,25 zł
The Colonists PS4 - 76,30 zł
The Deadly Tower of Monsters PS4 - 16,56 zł
The Disney Afternoon Collection PS4 - 22,25 zł
The Division 2 – Standard Edition PS4 - 36,00 zł
The Forest PS4 - 26,95 zł
The Game of Life 2 PS4 - 87,10 zł
The Gem Collector PS4 - 8,10 zł
THE HOUSE OF THE DEAD: Remake PS4 - 91,20 zł
The Jackbox Party Pack 5 PS4 - 60,30 zł
The Jackbox Party Pack PS4 - 68,40 zł
The Jekoos PS4 - 22,40 zł
The Life and Suffering of Sir Brante PS4 - 91,20 zł
The Long Dark PS4 - 45,56 zł
The Marauder Chronicles: Curse Over Valdria PS4 & PS5 - 11,25 zł
The Perplexing Orb 2 PS4 - 14,00 zł
The Perplexing Orb PS4 - 14,00 zł
The Room VR: A Dark Matter PS4 - 81,25 zł
The Serpent Rogue PS5 - 35,60 zł
The Sinking City PS5 - 62,70 zł
The Skylia Prophecy PS4 - 19,20 zł
The Walker PS4 - 39,50 zł
The Walking Zombie 2 PS5 - 43,20 zł
The Wardrobe PS4 - 53,40 zł
Through the Darkest of Times PS4 - 41,40 zł
Tilting Tiles PS4 - 14,10 zł
Timberman VS PS4 - 0,90 zł
Timothy's Night PS5 - 37,80 zł
Tiny Hands Adventure PS4 - 3,60 zł
Tiny Tina's Assault on Dragon Keep: A Wonderlands One-shot Adventure PS4 - 22,50 zł
Toby: The Secret Mine PS4 - 13,80 zł
Toki Tori 2+ PS4 - 9,45 zł
Tokyo Warfare Turbo PS4 - 66,75 zł
Tom Clancy's Ghost Recon® Wildlands – Standard Edition PS4 - 49,97 zł
Tony and Clyde PS4 - 9,00 zł
Tools Up! PS4 - 17,80 zł
Top Gun Air Combat PS4 & PS5 - 24,00 zł
Toro PS4 - 9,45 zł
Totally Normal Journey: The Interactive Musical PS4 - 22,40 zł
Towaga: Among Shadows PS4 - 6,90 zł
Treasure Hunter Simulator PS4 - 23,10 zł
Twin Mirror PS4 - 25,00 zł
Twisted Metal: Black™ PS4 - 21,00 zł
Two Hundred Ways PS4 - 55,20 zł
Tyd wag vir Niemand PS4 - 15,75 zł
Ultimate Custom Night PS4 - 14,50 zł
Ultra Foodmess PS4 - 9,00 zł
Ultra Foodmess PS5 - 9,00 zł
Ultra Mission™ PS5 - 9,45 zł
Undernauts: Labyrinth of Yomi PS4 - 83,16 zł
Undernauts: Labyrinth of Yomi PS5 - 83,16 zł
Underworld Ascendant PS4 - 31,25 zł
Unearthing Mars 2: The Ancient War PS4 - 44,50 zł
Unexplored 2: The Wayfarer's Legacy PS4 - 91,20 zł
Unspottable PS4 - 44,50 zł
Untitled Goose Game PS4 - 44,50 zł
Unturned PS4 - 36,40 zł
Urban Street Fighting PS4 - 13,50 zł
V-Rally 4 PS4 - 38,70 zł
Valentino Rossi The Game PS4 - 6,90 zł
Valkyria Revolution PS4 - 23,70 zł
Vampire: The Masquerade – Coteries of New York PS4 - 16,80 zł
Vampire: The Masquerade – Shadows of New York PS4 - 21,60 zł
Vanquish PS4 - 41,60 zł
Vaporum: Lockdown PS4 - 49,50 zł
Vengeful Heart PS5 - 18,00 zł
Violett PS4 - 4,50 zł
VirtuaVerse PS4 - 34,50 zł
War of the Monsters PS4 - 21,00 zł
Warhammer 40,000: Space Wolf PS4 - 80,40 zł
Warhammer Age of Sigmar: Storm Ground PS4 - 31,15 zł
Warhammer Quest PS4 - 89,50 zł
Warlocks vs Shadows PS4 - 25,20 zł
Wasteland 3 PS4 - 42,25 zł
Watch Dogs®2 PS4 - 57,98 zł
Watcher Chronicles PS4 - 76,30 zł
Watcher Chronicles PS5 - 76,30 zł
Water Balloon Mania PS4 - 8,91 zł
Whiskey Mafia: Frank's Story PS4 - 13,50 zł
Whiskey Mafia: Leo's Family PS4 - 11,25 zł
White Shadows PS5 - 53,40 zł
Wild Arms 3 PS4 - 31,50 zł
Winter Sports Games – 4K Edition PS5 - 83,85 zł
Winter Sports Games PS4 - 70,85 zł
Witch College Bundle PS4 & PS5 - 26,80 zł
Wolfenstein: Cyberpilot PS4 - 21,49 zł
Wolfenstein: The New Order PS4 - 23,70 zł
Wolfenstein: The Old Blood PS4 - 23,70 zł
WONDER BOY ASHA in Monster World PS4 - 74,50 zł
Wordbreaker by POWGI PS4 & PS5 - 18,00 zł
Worlds of Magic: Planar Conquest PS4 - 52,40 zł
Worms Rumble PS4 & PS5 - 13,80 zł
Wreckfest PlayStation®5 Version PS5 - 76,05 zł
Wreckfest: Drive Hard. Die Last. PS4 - 51,60 zł
WWE 2K Battlegrounds PS4 - 67,60 zł
Wytchwood PS4 - 53,90 zł
Wytchwood PS5 - 56,70 zł
Yakuza 3 Remastered PS4 - 31,60 zł
Yakuza 4 Remastered PS4 - 31,60 zł
Yakuza 5 Remastered PS4 - 31,60 zł
Yakuza 6: The Song of Life PS4 - 23,70 zł
Yasai Ninja PS4 - 9,45 zł
YesterMorrow PS4 - 24,30 zł
YOGA MASTER PS4 - 49,50 zł
Yoko & Yuki: Dr. Rat's Revenge PS4 - 11,25 zł
Yupitergrad PS4 - 34,50 zł
Zombie Army 4: Dead War PS4 - 65,70 zł
Źródło: lowcygier