Gry na PS5 i PS4 w promocji od 3,95 zł. Ponad 220 produkcji w lepszych cenach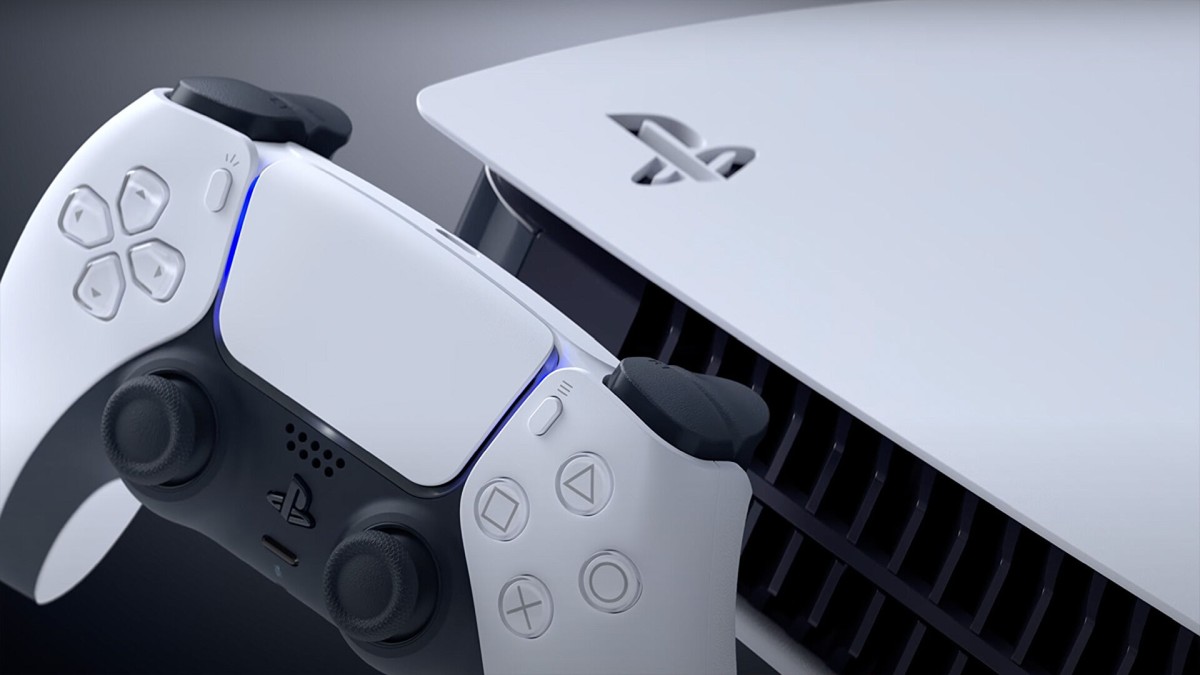 Sony zaprasza graczy na kolejną promocję, która pozwoli kupić kilka ciekawych gier i zaoszczędzić sporo pieniędzy, ponieważ producent PlayStation 5 i PlayStation 4 oferuje produkcje z rabatami do 95%. Na liście znalazło się kilka ciekawych tytułów.
Sony systematycznie zaprasza graczy na kolejne promocje i najnowsza właśnie ruszyła. W ofercie znalazł się między innymi Alan Wake Remastered (73,03 zł), Devil May Cry HD Collection (40,92 zł) czy też WipEout Omega Collection (58,00 zł).
Najtańszym tytułem z zestawienia jest TOKI (3,95 zł), ale również Dead Island Retro Revenge (4,20 zł), Flashback (4,45 zł), Chaos on Deponia (5,10 zł) oraz Deponia (5,10 zł) kupimy w niskich cenach.
Stranger of Paradise Final Fantasy Origin w wersji na PlayStation 4 i PlayStation 5 został przeceniony o 25% i jest aktualnie dostępny za 216,75 zł. Dla wielu graczy będzie to i tak za dużo, jednak jeśli nie macie opcji na kupienie tańszego pudełka, to zawsze warto zapoznać się z tytułem w takiej cenie. Pozycja Square Enix jest dostępny w lepszej cenie przez tydzień.
Warto pamiętać, że w przyszłym miesiącu zadebiutuje w Polsce rozbudowany PlayStation Plus, który zapewni sporo gier w ramach abonamentu – wcześniej poznaliśmy wstępną listę gier.
| | |
| --- | --- |
| 0 Degrees PS4 | 9,00 zł |
| 0 Degrees PS5 | 9,00 zł |
| 8-bit Adventure Anthology: Volume I PS4 | 11,55 zł |
| AER - Memories of Old PS4 | 6,30 zł |
| ALIENATION™ PS4 | 22,25 zł |
| ARCADE GAME SERIES: DIG DUG PS4 | 8,25 zł |
| ARCADE GAME SERIES: GALAGA PS4 | 8,25 zł |
| ARCADE GAME SERIES: Ms. PAC-MAN PS4 | 9,00 zł |
| ARCADE GAME SERIES: PAC-MAN PS4 | 8,25 zł |
| Alan Wake Remastered PS5 | 73,03 zł |
| Anna's Quest PS4 | 16,80 zł |
| Anodyne 2: Return to Dust PS4 & PS5 | 50,40 zł |
| Ape Escape 2 PS4 | 21,00 zł |
| Apple Slash PS4 & PS5 | 11,55 zł |
| Arc the Lad: Twilight of the Spirits PS4 | 31,50 zł |
| Assassin's Creed® Rogue Remastered PS4 | 39,56 zł |
| Assassin's Creed® The Ezio Collection PS4 | 60,00 zł |
| Asterix & Obelix XXL 2 PS4 | 20,90 zł |
| Asterix & Obelix XXL: Romastered PS4 | 59,15 zł |
| Bad Dudes vs Dragon Ninja PS4 | 13,50 zł |
| Ball laB PS4 & PS5 | 13,50 zł |
| BioShock 2 Remastered PS4 | 39,50 zł |
| BioShock Infinite: The Complete Edition PS4 | 39,50 zł |
| BioShock Remastered PS4 | 39,50 zł |
| Bird Game + PS4 | 6,75 zł |
| Birthday of Midnight PS4 | 8,40 zł |
| Black Paradox PS4 | 25,20 zł |
| Bubble Bobble 4 Friends: The Baron Is Back! PS4 | 101,40 zł |
| Bubsy: Paws on Fire! PS4 | 31,20 zł |
| Bubsy: The Woolies Strike Back PS4 | 23,70 zł |
| Castle Crashers Remastered PS4 | 35,50 zł |
| Catherine: Full Body PS4 | 67,60 zł |
| Caveman Warriors PS4 | 6,10 zł |
| Chaos on Deponia PS4 | 5,10 zł |
| Clash Force PS4 | 9,00 zł |
| Clockwork Aquario PS4 | 62,30 zł |
| Commandos 2 - HD Remaster PS4 | 39,50 zł |
| Concept Destruction PS4 & PS5 | 12,60 zł |
| Concept Destruction PS4 & PS5 | 12,60 zł |
| Cosmos Bit PS4 & PS5 | 15,75 zł |
| Cotton Reboot! PS4 | 84,50 zł |
| Crazy Chicken Remake PS5 | 20,70 zł |
| Crazy Chicken Shooter Edition PS5 | 32,70 zł |
| Crazy Chicken Wanted PS5 | 20,70 zł |
| DARIUSBURST: Another Chronicle EX+ PS4 | 84,50 zł |
| DOOM (1993) PS4 | 10,50 zł |
| DOOM 3 PS4 | 21,00 zł |
| DOOM 64 PS4 | 10,50 zł |
| DOOM II (Classic) PS4 | 10,50 zł |
| Darius Cozmic Collection Arcade PS4 | 84,50 zł |
| Darius Cozmic Collection Console PS4 | 95,60 zł |
| Dark Chronicle™ PS4 | 31,50 zł |
| Dark Cloud™ PS4 | 31,50 zł |
| Dead Island Retro Revenge PS4 | 4,20 zł |
| Dead Nation™: Apocalypse Edition PS4 | 27,60 zł |
| Demon Pit PS4 | 16,80 zł |
| Demons with Shotguns PS4 | 27,00 zł |
| Deponia PS4 | 5,10 zł |
| Destroy All Humans! PS4 | 76,05 zł |
| Devil May Cry HD Collection PS4 | 40,92 zł |
| Disney Classic Games: Aladdin and The Lion King PS4 | 43,60 zł |
| Donuts'n'Justice PS4 & PS5 | 10,50 zł |
| Dracula's Legacy Remastered PS5 | 54,50 zł |
| Edna & Harvey: Harvey's New Eyes PS4 | 7,90 zł |
| Edna & Harvey: The Breakout – Anniversary Edition PS4 | 7,90 zł |
| Eight Dragons PS5 | 16,50 zł |
| Elasto Mania Remastered PS4 | 32,00 zł |
| Ellen PS4 | 9,50 zł |
| Elliot PS4 | 5,75 zł |
| Enter Digiton: Heart of Corruption PS4 & PS5 | 16,50 zł |
| Everybody's Tennis PS4 | 21,00 zł |
| Exodemon PS5 | 25,50 zł |
| Explosive Candy World PS4 & PS5 | 15,75 zł |
| FAHRENHEIT PS4 | 22,40 zł |
| FAR CRY 3: BLOOD DRAGON CLASSIC EDITION PS4 | 41,40 zł |
| FINAL FANTASY CRYSTAL CHRONICLES Remastered Edition PS4 | 53,60 zł |
| FINAL FANTASY XV POCKET EDITION HD PS4 | 50,00 zł |
| Far Cry®3 Classic Edition PS4 | 39,56 zł |
| Felix The Reaper PS4 | 5,90 zł |
| Flashback PS4 | 4,45 zł |
| Forbidden Siren PS4 | 21,00 zł |
| Forgotten Hill Disillusion PS4 & PS5 | 13,50 zł |
| Formula Retro Racing PS4 | 16,20 zł |
| Freakout: Calamity TV Show PS4 | 11,50 zł |
| Freddy Spaghetti PS4 & PS5 | 11,25 zł |
| G-Darius HD PS4 | 77,40 zł |
| GLO PS4 & PS5 | 11,25 zł |
| Gauntlet: Slayer Edition PS4 | 21,00 zł |
| Giana Sisters: Twisted Dreams – Director's Cut PS4 | 18,90 zł |
| Gleylancer PS4 & PS5 | 17,50 zł |
| Gun Crazy PS4 | 6,30 zł |
| Gynoug PS4 & PS5 | 18,90 zł |
| Hard Reset Redux PS4 | 14,85 zł |
| Harvest Moon®: A Wonderful Life Special Edition PS4 | 25,20 zł |
| Harvest Moon®: Save the Homeland PS4 | 31,50 zł |
| Heavy Barrel PS4 | 13,50 zł |
| Heavy Burger PS4 | 16,20 zł |
| Horatio Goes Snowboarding PS4 & PS5 | 19,20 zł |
| How to take off your Mask Remastered PS4 | 31,50 zł |
| Intruders: Hide and Seek PS4 | 7,90 zł |
| Jet Set Knights PS4 | 22,50 zł |
| Jisei: The First Case HD PS4 | 8,40 zł |
| KAUIL'S TREASURE PS4 | 11,50 zł |
| Kansei: The Second Turn HD PS4 & PS5 | 23,40 zł |
| Ken Follett's The Pillars of the Earth PS4 | 16,90 zł |
| Kinduo PS4 & PS5 | 13,50 zł |
| Kinetica PS4 | 25,20 zł |
| Kombinera PS4 | 55,20 zł |
| Kombinera PS5 | 55,20 zł |
| Legend of Kay Anniversary PS4 | 18,60 zł |
| Lock's Quest PS4 | 23,70 zł |
| Loot Hero DX PS4 | 8,40 zł |
| Max and the Book of Chaos PS4 | 8,25 zł |
| MediEvil PS4 | 62,00 zł |
| Mega Man 11 PS4 | 62,00 zł |
| Mega Man Legacy Collection 2 PS4 | 27,60 zł |
| Mega Man Legacy Collection PS4 | 27,60 zł |
| Mega Man X Legacy Collection 2 PS4 | 44,50 zł |
| Mega Man X Legacy Collection PS4 | 44,50 zł |
| Mega Man Zero/ZX Legacy Collection PS4 | 88,44 zł |
| Metro 2033 Redux PS4 | 16,80 zł |
| Metro Redux PS4 | 24,80 zł |
| Metro: Last Light Redux PS4 | 16,80 zł |
| Milanoir PS4 | 8,10 zł |
| Mina & Michi PS4 & PS5 | 11,25 zł |
| Monkey King: Master of the Clouds PS4 | 5,25 zł |
| Mystic Fate PS4 | 5,25 zł |
| NAMCO Museum Archives Vol 1 PS4 | 21,00 zł |
| NAPE RETROVERSE COLLECTION PS5 | 22,40 zł |
| Namco Museum Archives Vol 2 PS4 | 21,00 zł |
| Neonwall PS4 | 10,50 zł |
| OKAGE: Shadow King PS4 | 25,20 zł |
| Odallus: The Dark Call PS4 | 12,25 zł |
| Oddworld: Stranger's Wrath HD PS4 | 66,75 zł |
| One Escape PS4 & PS5 | 10,50 zł |
| One Finger Death Punch 2 PS4 | 16,00 zł |
| Ord. PS4 | 10,50 zł |
| PAC-MAN™ CHAMPIONSHIP EDITION 2 PS4 | 20,52 zł |
| POSTAL Redux PS4 | 18,90 zł |
| Panda Hero Remastered PS5 | 26,70 zł |
| Panzer Dragoon: Remake PS4 | 11,40 zł |
| Pinkman+ PS4 & PS5 | 10,50 zł |
| Praetorians - HD Remaster PS4 | 44,50 zł |
| Primal PS4 | 21,00 zł |
| Project Starship X PS4 | 18,00 zł |
| QUByte Classics - The Humans PS4 | 21,60 zł |
| QUByte Classics - The Immortal by PIKO PS4 | 21,60 zł |
| Quake PS5 | 22,50 zł |
| Quest for Infamy PS4 & PS5 | 31,50 zł |
| RESOGUN™ PS4 | 29,50 zł |
| Rabisco+ PS4 & PS5 | 8,40 zł |
| Radio Squid PS4 | 9,00 zł |
| Raiden V: Director's Cut PS4 | 49,60 zł |
| Redeemer: Enhanced Edition PS4 | 13,80 zł |
| Regions of Ruin PS4 | 10,50 zł |
| Reknum PS4 | 6,25 zł |
| Retro Classix: Joe & Mac - Caveman Ninja PS4 | 16,20 zł |
| Retro Machina PS4 | 50,40 zł |
| Retro Pixel Racers PS5 | 15,75 zł |
| Rise of the Kasai PS4 | 37,80 zł |
| Rodent Warriors PS4 | 6,25 zł |
| Rogue Explorer PS4 & PS5 | 18,00 zł |
| Rogue Galaxy™ PS4 | 31,50 zł |
| Rogue Stormers PS4 | 25,20 zł |
| Royal Frontier PS4 & PS5 | 22,40 zł |
| STRANGER OF PARADISE FINAL FANTASY ORIGIN PS4 & PS5 | 216,75 zł |
| Scott Pilgrim vs. The World™: The Game – Complete Edition PS4 | 20,79 zł |
| Shadow Tactics: Blades of the Shogun PS4 | 20,90 zł |
| Shadow of the Beast™ PS4 | 31,50 zł |
| Shikhondo - Soul Eater PS4 | 17,40 zł |
| Silence PS4 | 7,90 zł |
| Skelly Selest PS4 | 14,70 zł |
| Skyhill PS4 | 7,90 zł |
| SlabWell - The Quest for kaktun's alpaca PS4 | 8,25 zł |
| Sniper Elite V2 Remastered PS4 | 21,75 zł |
| Space Revenge PS5 | 23,00 zł |
| Spartan Fist PS4 | 15,75 zł |
| Spelunker HD Deluxe PS4 | 54,50 zł |
| Spirit Arena PS4 | 5,75 zł |
| State of Mind PS4 | 7,90 zł |
| Straimium Immortaly PS4 | 17,15 zł |
| Strawberry Vinegar PS4 | 18,00 zł |
| Street Racer Underground PS4 | 12,50 zł |
| Summer Sports Games - 4K Edition PS5 | 83,85 zł |
| Summer Sports Games PS4 | 54,50 zł |
| Super Blood Hockey PS4 | 22,05 zł |
| Super Destronaut DX-2 PS4 & PS5 | 10,50 zł |
| Super Hyperactive Ninja PS4 | 8,25 zł |
| Super Onion Boy 2 PS4 & PS5 | 13,50 zł |
| Sword of Elpisia PS5 | 51,75 zł |
| THE KING OF FIGHTERS 2000™ PS4 | 8,40 zł |
| TOKI PS4 | 3,95 zł |
| Taqoban PS4 & PS5 | 15,75 zł |
| Tempest 4000 PS4 | 64,50 zł |
| The Bard's Tale: Remastered and Resnarkled PS4 | 11,25 zł |
| The Dark Eye: Chains of Satinav PS4 | 8,40 zł |
| The Dark Eye: Memoria PS4 | 8,40 zł |
| The Disney Afternoon Collection PS4 | 19,75 zł |
| The Long Journey Home PS4 | 7,90 zł |
| The Lost Cube PS4 | 5,25 zł |
| The Mark of Kri PS4 | 31,50 zł |
| The Ninja Saviors: Return of the Warriors PS4 | 31,60 zł |
| The Prince of Landis PS4 & PS5 | 21,60 zł |
| The Raven Remastered PS4 | 18,60 zł |
| Thunderflash PS4 & PS5 | 8,40 zł |
| ToeJam & Earl: Back in the Groove! PS4 | 26,80 zł |
| Treasure Hunter Simulator PS4 | 25,20 zł |
| Twisted Metal: Black™ PS4 | 21,00 zł |
| Two Crude PS4 | 12,00 zł |
| UNRAILED! PS4 | 21,00 zł |
| Ultracore PS4 | 26,70 zł |
| Umihara Kawase BaZooKa! PS4 | 25,80 zł |
| Valfaris Full Metal Mode PS4 | 39,60 zł |
| Valkyria Chronicles Remastered PS4 | 31,15 zł |
| War of the Monsters PS4 | 25,20 zł |
| Wild Arms 3 PS4 | 31,50 zł |
| Wildcat Gun Machine PS4 | 62,10 zł |
| Winter Sports Games - 4K Edition PS5 | 83,85 zł |
| Winter Sports Games PS4 | 54,50 zł |
| WipEout™ Omega Collection PS4 | 58,00 zł |
| Wizard Fire PS4 | 13,50 zł |
| Wizodd PS5 | 5,25 zł |
| Yakuza Kiwami 2 PS4 | 31,60 zł |
| Yakuza Kiwami PS4 | 31,60 zł |
| Zero Strain PS4 | 13,50 zł |
| Zero Strain PS5 | 13,50 zł |
| Zotrix PS4 | 6,30 zł |
Źródło: lowcygier