Gry PS5 i PS4 w promocji. W ofercie Sony znalazło się ponad 300 pozycji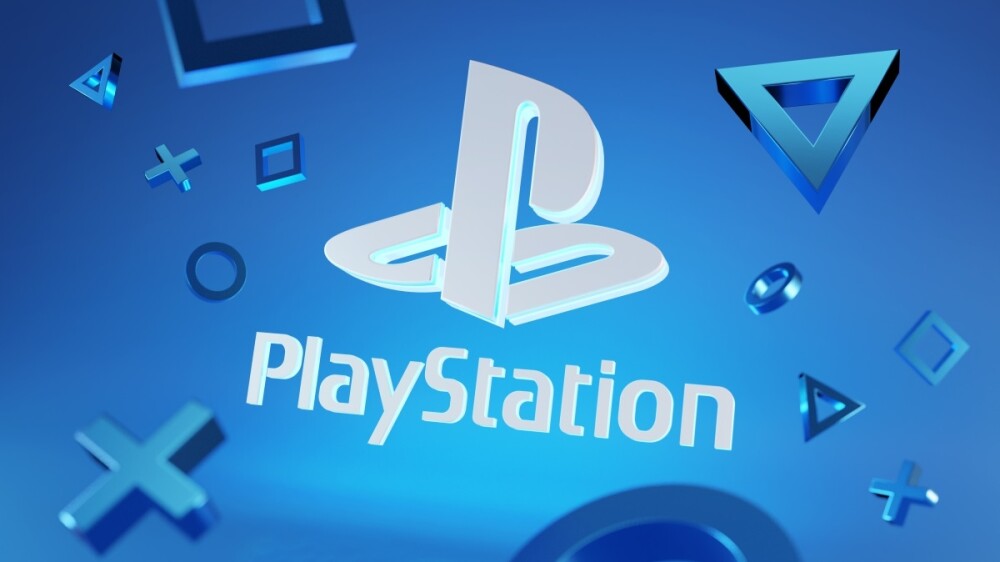 Użytkownicy konsol PlayStation mogą powiększyć swoją cyfrową kolekcję o tytuły dostępne w korzystniejszych cenach. Na PS Store wystartowała kolejna wyprzedaż, w której uwzględniono wiele produkcji. Sprawdźcie szczegóły.
Sony przygotowuje się do niezwykle intensywnego roku obfitującego w wiele głośnych premier. Na początku tygodnia przedsiębiorstwo podzieliło się zestawieniem aż 22 pozycji, które w najbliższych miesiącach zadebiutują na japońskich platformach. Zanim jednak będziemy mogli zasiąść do Horizon Forbidden West czy Gran Turismo 7, sprawdźmy najnowszą ofertę w cyfrowym sklepie.
W promocji na PlayStation Store uwzględniono zbiór ponad 300 gier w niższych cenach, spośród których warto wymienić chociażby Alien: Isolation (29,00 zł), Devil May Cry HD Collection (62,00 zł), The Order:1886 (59,15 zł), Dreams (67,60 zł), Star Wars Battlefront 2 (21,75 zł) czy The Surge 2 (42,16 zł). Lista zawiera zarówno odsłony największych IP, jak i tytuły od mniejszych zespołów, a ceny rozpoczynają się już od kilkunastu złotych. Oferta obowiązuje do 3 lutego.
Jak to zazwyczaj bywa, część propozycji było już wielokrotnie przecenionych, jednak w tak licznym zestawieniu powinniśmy znaleźć coś dla siebie.
Gry w promocji:
11-11 Memories Retold PS4 - 15,84 zł
7 Days to Die PS4 - 29,00 zł
9 Monkeys of Shaolin PS4 - 24,80 zł
A Tale of Paper PS4 - 31,50 zł
ASTRO BOT Rescue Mission™ PS4 - 67,60 zł
Accel World VS. Sword Art Online PS4 - 39,84 zł
Aces of the Luftwaffe PS4 - 4,20 zł
Aces of the Multiverse PS4 - 18,90 zł
Aegis Defenders PS4 - 21,00 zł
Aeon Must Die! PS4 - 63,00 zł
Alchemist Adventure PS4 - 50,40 zł
Alien: Isolation PS4 - 29,00 zł
Among the Sleep - Enhanced Edition PS4 - 25,20 zł
Angry Alligator PS4 - 62,30 zł
Anima: Gate of Memories - The Nameless Chronicles PS4 - 19,75 zł
Anima: Gate of memories PS4 - 19,75 zł
Anyone's diary PS4 - 13,65 zł
Apex Construct PS4 - 22,50 zł
Arc of Alchemist PS4 - 32,70 zł
Arise: A simple story PS4 - 44,50 zł
ArtPulse PS4 - 5,90 zł
Assassin's Creed® Origins PS4 - 72,25 zł
Assassin's Creed® Rogue Remastered PS4 - 47,96 zł
Assassin's Creed® The Ezio Collection PS4 - 50,00 zł
Assetto Corsa Ultimate Edition PS4 - 33,80 zł
BATS: Bloodsucker Anti-Terror Squad PS4 - 18,00 zł
BLACKHOLE: Complete Edition PS4 - 17,25 zł
BPM: Bullets Per Minute PS4 - 91,20 zł
Baboon!® PS4 - 7,80 zł
Bad Dudes vs Dragon Ninja PS4 - 18,00 zł
Baldo the Guardian Owls PS4 - 74,10 zł
Batman™: Arkham VR PS4 - 29,40 zł
Battle Axe PS4 - 62,00 zł
Bayonetta PS4 - 41,59 zł
Beautiful Desolation PS4 - 30,26 zł
BioShock Infinite: The Complete Edition PS4 - 39,50 zł
Blood & Truth™ PS4 - 84,50 zł
Brain Beats PS4 - 44,10 zł
Bravo Team PS4 - 62,00 zł
Brothers: a Tale of two Sons PS4 - 24,80 zł
Bullet Roulette PS4 - 16,00 zł
Carnival Games® VR PS4 - 22,25 zł
Castle on the Coast PS4 - 55,20 zł
Cave Digger PS4 - 6,90 zł
Chicken Police – Paint it RED! PS4 - 67,20 zł
Conan Exiles PS4 - 83,60 zł
Concrete Genie PS4 - 49,60 zł
Construction Simulator 3 - Console Edition PS4 - 34,50 zł
Creaks PS4 - 33,60 zł
Crimson Spires PS4 & PS5 - 50,40 zł
DEMON'S TILT PS4 - 47,00 zł
DOOM (1993) PS4 - 10,50 zł
DOOM 3 PS4 - 21,00 zł
DOOM 3: VR Edition PS4 - 39,50 zł
DOOM II (Classic) PS4 - 10,50 zł
DOOM VFR PS4 - 29,50 zł
DORAEMON STORY OF SEASONS PS4 - 43,80 zł
DRAGON BALL FIGHTERZ PS4 - 41,86 zł
Dakar 18 PS4 - 14,85 zł
Darius Cozmic Collection Arcade PS4 - 84,50 zł
Dark Rose Valkyrie PS4 - 39,50 zł
Dead by Daylight PS4™ & PS5™ - 64,50 zł
Death end reQuest™ PS4 - 43,60 zł
Demon Turf PS4 - 79,20 zł
Demon Turf PS5 - 79,20 zł
Detroit: Become Human PS4 - 64,50 zł
Deus Ex: Mankind Divided PS4 - 18,60 zł
Devil May Cry HD Collection PS4 - 62,00 zł
DiRT Rally 2.0 PS4 - 31,00 zł
Dishonored® Definitive Edition PS4 - 39,50 zł
Dishonored®: Death of the Outsider™ PS4     - 62,00 zł
Dragon's Dogma: Dark Arisen PS4 - 39,60 zł
Dreams™ PS4 - 67,60 zł
Drunkn Bar Fight PS4 - 48,60 zł
Dying Light: The Following - Enhanced Edition PS4 - 49,60 zł
Déraciné PS4 - 62,00 zł
Educational Games for Kids PS4 - 38,35 zł
El Hijo - A Wild West Tale PS4 - 71,20 zł
Epic Dumpster Bear 2: He Who Bears Wins PS4 - 16,87 zł
Epic Dumpster Bear: Dumpster Fire Redux PS4 - 16,87 zł
Erica PS4 - 19,50 zł
Everreach: Project Eden PS4 - 32,70 zł
Everybody's Golf™ VR PS4 - 62,00 zł
Everybody's Gone to the Rapture™ PS4 - 42,00 zł
FOR HONOR™ STANDARD EDITION PS4 - 17,98 zł
Fairy Fencer F: Advent Dark Force PS4 - 44,50 zł
Far Cry 4 PS4 - 35,97 zł
Farpoint PS4 - 39,50 zł
Firewall Zero Hour™ PS4 - 51,60 zł
Fist of the North Star: Lost Paradise PS4 - 35,55 zł
Flockers PS4 - 14,85 zł
Flying Soldiers PS4 - 18,63 zł
Flywrench PS4 - 14,50 zł
Friday the 13th: The Game PS4 - 15,25 zł
GOOD DOG, BAD DOG PS4 - 23,10 zł
GRID PS4 - 32,25 zł
Gearshifters PS4v - 79,20 zł
Ghost Parade PS4 - 42,25 zł
Ghosts 'n Goblins Resurrection PS4 - 82,50 zł
Going Under PS4 - 29,40 zł
Golf Club Wasteland PS4 - 22,50 zł
Gravitational PS4 - 53,40 zł
Gravity Rush™ 2 PS4 - 67,60 zł
Haimrik PS4 - 13,35 zł
Heart&Slash PS4 - 31,00 zł
Heavy Barrel PS4 - 16,87 zł
Heavy Burger PS4 - 14,85 zł
Hentai vs. Evil PS4 & PS5 - 29,40 zł
Hotel R'n'R PS4 - 51,00 zł
How to Survive: Storm Warning Edition PS4 - 16,80 zł
Hustle Kings™ VR PS4 - 39,50 zł
INSIDE PS4 - 21,00 zł
inFAMOUS Second Son™ PS4 - 39,50 zł
inFAMOUS™ First Light PS4 - 37,80 zł
Immortal Legacy: The Jade Cipher PS4 - 42,00 zł
Immortus Temporus PS4 - 15,75 zł
Insomnis PS4 - 51,75 zł
Ion Driver PS4 - 18,90 zł
Island Time VR PS4 - 24,40 zł
Jade's Ascension PS4 - 14,70 zł
Jagged Alliance: Rage! PS4 - 49,60 zł
JankBrain PS4 - 13,50 zł
Jay and Silent Bob: Mall Brawl PS4 - 32,40 zł
Job Simulator PS4 - 51,35 zł
Journey™ Collector's Edition PS4 - 62,40 zł
Journey™ PS4 - 31,50 zł
Jurassic World Evolution PS4 - 52,25 zł
Just Dance 2021 PS4 - 82,17 zł
Just Dance® 2021 PS5 - 85,47 zł
Just Die Already PS4 - 23,20 zł
KILLZONE™ SHADOW FALL PS4 - 39,50 zł
KNACK™ PS4 - 33,60 zł
Katamari Damacy REROLL PS4 - 41,25 zł
Knack 2 PS4 - 59,15 zł
LEGO® Batman™ 3: Beyond Gotham PS4 - 39,50 zł
LUMINES REMASTERED PS4 - 25,20 zł
Last Day of June PS4 - 21,00 zł
Let Them Come PS4 - 11,88 zł
Little Big Workshop PS4 - 67,20 zł
Little Nightmares PS4 - 21,00 zł
LittleBigPlanet™ 3 PS4 - 39,50 zł
Lost in Random™ PS4™ & PS5™ - 62,50 zł
MY HERO ONE'S JUSTICE 2 PS4 - 83,72 zł
Machinarium PS4 - 15,75 zł
Mad Max PS4 - 31,15 zł
Marvel's Iron Man VR PS4 - 84,50 zł
Megadimension Neptunia VIIR PS4 - 62,00 zł
Megaton Rainfall PS4 - 29,20 zł
Memories of Mars PS4 - 21,00 zł
Metal Gear Solid V: The Phantom Pain PS4 - 24,80 zł
Metro 2033 Redux PS4 - 16,80 zł
Mickey Storm and the Cursed Mask PS4 - 56,25 zł
Middle-earth™: Shadow of Mordor™ PS4 - 39,50 zł
Mind Labyrinth VR Dreams PS4 - 47,40 zł
Mirror's Edge™ Catalyst PS4 - 19,75 zł
Monster Sanctuary PS4 - 28,56 zł
Moons of Madness PS4 - 62,50 zł
Mushroom Wars 2 PS4 - 89,00 zł
Mutant Football League PS4 - 17,70 zł
Mutant Year Zero: Road to Eden PS4 - 57,60 zł
NAMCO Museum Archives Vol 1 PS4 - 21,00 zł
NARUTO SHIPPUDEN: Ultimate Ninja STORM Trilogy PS4 - 33,80 zł
NASCAR Heat 3 PS4 - 53,60 złNASCAR Heat 4 PS4 - 24,15 zł
NECROPOLIS: A Diabolical Du
Nngeon Delve PS4 - 13,44 zł
Namco Museum Archives Vol 2 PS4 - 21,00 zł
Naught PS4 - 22,25 zł
Necromunda: Underhive Wars PS4 - 42,00 zł
Need for Speed™ Heat PS4 - 57,80 zł
Neighbours back From Hell PS4 - 50,40 zł
Ni no Kuni: Wrath of the White Witch™ Remastered PS4 - 41,80 zł
Nidhogg 2 PS4 - 31,50 zł
Ninja Legends PS4 - 43,60 zł
Omega Quintet PS4 - 44,50 zł
One Step From Eden PS4     - 62,30 zł
Open Country PS4 - 29,50 zł
Outbreak PS4 - 16,80 zł
Outbreak PS5 - 25,20 zł
Outbreak: Endless Nightmares PS4 - 42,00 zł
Outbreak: Endless Nightmares PS5 - 42,00 zł
Outbreak: Lost Hope PS4 - 21,60 zł
Overcooked PS4 - 16,75 zł
Overruled! PS4 - 10,80 zł
PAC-MAN™ CHAMPIONSHIP EDITION 2 PS4 - 20,52 zł
Party Pumper PS4 - 26,70 zł
Peggle 2 PS4 - 9,00 zł
Persona 3: Dancing in Moonlight PS4 - 37,20 zł
Persona 5 PS4 - 74,70 zł
Persona 5: Dancing in Starlight PS4 - 37,20 zł
Phoenix Wright: Ace Attorney Trilogy PS4 - 62,50 zł
Pistol Whip PS4 - 89,40 zł
Plants vs. Zombies: Battle for Neighborville™ PS4 - 24,80 zł
PlayStation®VR Worlds PS4 - 62,00 zł
Poker Pretty Girls Battle: Texas Hold'em PS4 & PS5 - 18,90 zł
Predator: Hunting Grounds PS4 - 84,50 zł
Pretty Girls Mahjong Solitaire PS4 & PS5 - 15,75 zł
Prey PS4 - 64,50 zł
Project CARS PS4 - 17,25 zł
RAD PS4 - 21,00 zł
RAGE 2 PS4 - 50,70 zł
Rabi-Ribi PS4 - 49,50 zł
Raging Justice PS4 - 10,80 zł
Rainbow Billy: The Curse of the Leviathan PS4 - 57,00 zł
Ratchet & Clank™ PS4 - 39,50 zł
Rayon Riddles - Rise of the Goblin King PS4 - 8,64 zł
Redeemer: Enhanced Edition PS4 - 18,60 zł
Retrace: Memories of Death PS4 - 13,20 zł
Retro Classix: Joe & Mac - Caveman Ninja PS4 - 20,25 zł
Rez Infinite PS4 - 37,50 zł
Risen 3: Titan Lords - Enhanced Edition PS4 - 15,80 zł
Risk PS4 - 25,20 zł
Risk Urban Assault PS4 - 27,60 zł
SEGA® Mega Drive Classics™ PS4 - 43,40 zł
SPACE RIFT - Episode 1 PS4 - 22,25 zł
STAR WARS™ Battlefront™ II PS4 - 21,75 zł
STAR WARS™ Episode I Racer PS4 - 28,35 zł
STAR WARS™ Jedi Knight II: Jedi Outcast™ PS4 - 21,00 zł
STAR WARS™ Jedi Knight: Jedi Academy PS4 - 44,55 zł
STAR WARS™ Republic Commando™ PS4 - 37,80 zł
SUPER BOMBERMAN R PS4 - 25,35 zł
Saints Row: The Third Remastered PS4 - 50,70 zł
Saints Row: The Third Remastered PS5 - 50,70 zł
Scott Pilgrim vs. The World™: The Game – Complete Edition PS4 - 31,50 zł
Sea of Solitude PS4 - 21,00 zł
Shadows: Awakening PS4 - 64,50 zł
Shenmue III PS4 - 24,80 zł
Skelattack PS4 - 21,00 zł
SkyDrift Infinity PS4 - 55,20 zł
Slide Stars PS4 - 42,25 zł
South Park™: The Fractured but Whole™ PS4 - 71,97 zł
Spelunker HD Deluxe PS4 - 76,30 zł
Spitlings PS4 - 48,30 zł
SpongeBob SquarePants: Battle for Bikini Bottom - Rehydrated PS4 - 62,00 zł
Street Fighter 30th Anniversary Collection PS4 - 62,00 zł
Stubbs the Zombie in Rebel Without a Pulse PS4 - 50,40 zł
Stunt Kite Party PS4 - 13,50 zł
Styx: Shards of Darkness PS4 - 15,80 zł
Super Blackjack Battle II - Turbo Edition - The Card Warriors PS4 - 6,60 zł
Super BurgerTime PS4 - 18,00 zł
Super Monkey Ball: Banana Blitz HD PS4 - 51,60 zł
Super Street: The Game PS4 - 29,70 zł
SuperEpic: The Entertainment War PS4 - 14,75 zł
Supraland PS4 - 50,40 zł
Sword Art Online: Lost Song PS4 - 41,80 zł
Tales of Vesperia™: Definitive Edition PS4 - 42,25 zł
Teratopia PS4 - 18,90 zł
Tetris® Effect: Connected PS4 - 84,50 zł
The Bard's Tale IV: Director's Cut PS4 - 25,35 zł
The Coma 2: Vicious Sisters PS4 - 27,60 zł
The Curious Tale of the Stolen Pets PS4 - 22,50 zł
The Division 2 - Standard Edition PS4 - 36,00 zł
The Elder Scrolls V: Skyrim VR PS4 - 83,72 zł
The Escapists: The Walking Dead PS4 - 18,75 zł
The Five Convens PS4 - 18,90 zł
The Forest PS4 - 30,80 zł
TheHunter: Call of the Wild PS4 - 37,20 zł
The Inpatient PS4 - 39,50 zł
The Last Guardian™ PS4 - 59,60 zł
The Last of Us™: Left Behind (Standalone) PS4 - 22,50 zł
The Order: 1886™ PS4 - 59,15 zł
The Park PS4 - 21,60 zł
The Seven Deadly Sins: Knights of Britannia PS4 - 43,35 zł
The Surge 2 PS4 - 42,16 zł
Those Who Remain PS4 - 35,55 zł
Through the Darkest of Times PS4 - 48,30 zł
Through the Woods PS4 - 28,56 zł
Timothy's Night PS5 - 50,40 zł
Tin & Kuna PS4 - 24,75 zł
Tom Clancy's Ghost Recon® Wildlands - Standard Edition PS4 - 59,97 zł
Tomb Raider: Definitive Edition PS4 - 11,85 zł
Townsmen - A Kingdom Rebuilt PS4 - 88,44 zł
Treasures of the Aegean PS4 - 63,20 zł
Treasures of the Aegean PS5 - 63,20 zł
Trenga Unlimited PS4 - 8,05 zł
Twin Mirror PS4 - 62,50 zł
Two Crude PS4 - 16,00 zł
Twogether: Project Indigos Chapter 1 PS4 - 27,00 zł
UNSIGHTED PS4 - 71,20 zł
Ultracore PS4 - 35,60 zł
Umbrella Corps PS4 - 15,75 zł
Umihara Kawase BaZooKa! PS4 - 32,25 zł
UnMetal PS4 - 50,05 zł
Unruly Heroes PS4 - 33,60 zł
Until Dawn: Rush of Blood PS4 - 31,60 zł
Valkyria Revolution PS4 - 27,65 zł
Vanquish PS4 - 41,60 zł
Virginia - The Game. PS4 - 8,40 zł
Void Bastards PS4 - 50,00 zł
WRC 9 FIA World Rally Championship PS4 & PS5 - 77,70 zł
Waves Out! PS4 - 18,90 zł
Way Down PS4 - 66,75 zł
Windfolk: Sky is just the beginning PS4 - 28,35 zł
WipEout™ Omega Collection PS4 - 58,00 zł
Without Escape PS5 - 11,25 zł
Wizard Fire PS4 - 12,37 zł
Worms Rumble - Digital Deluxe Edition PS4 & PS5 - 22,25 zł
X-Morph: Defense PS4 - 17,80 zł
YOGA MASTER PS4 - 59,40 zł
Yakuza 3 Remastered PS4 - 39,50 zł
Yakuza 4 Remastered PS4 - 39,50 zł
Yakuza 5 Remastered PS4 - 39,50 zł
Yoku's Island Express PS4 - 15,80 zł
Źródło: ŁowcyOkazji