Gry na PS4 i PS5 w promocji. Sony oferuje 734 produkcje: tytuły już od 2,10 zł, a Wiedźmin 3 kosztuje 25,80 zł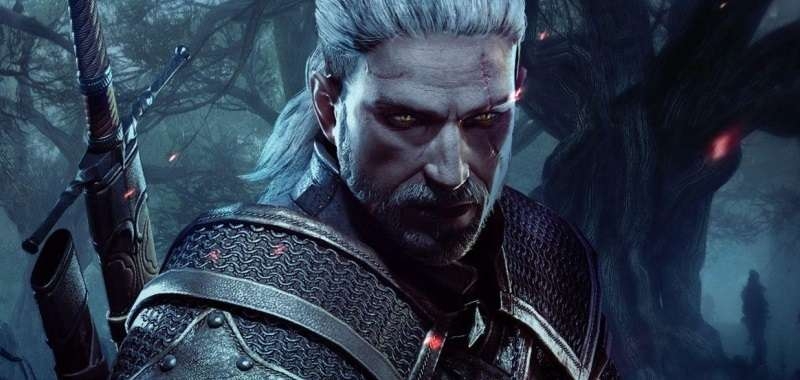 Sony rozpoczyna kolejną rozbudowaną promocję. Po Wiosennej Wyprzedaży przyszedł czas na następne obniżki. Rozbudowana lista zawiera kilka interesujących IP, wśród których znalazła się kultowa pozycja CD Projekt RED. Sprawdźcie szczegóły.
Wczoraj PlayStation 5 doczekało się nowej aktualizacji, a ekipa PlayStation Access promowała premiery tego tygodnia, spośród których warto wymienić przede wszystkim Returnal. Po zakończeniu Wiosennej Wyprzedaży Japończycy rozpoczęli następną akcję, w której przecenionych zostało wiele mniejszych gier, jak również popularnych marek.
W promocji Sony wybrane tytuły zgarniecie już od  2,10 zł - na tyle wycenione zostało Dynamite Fishing World, Aces Of The Luftwaffe oraz I Want To Be Human, natomiast wiele propozycji jest do zgarnięcia od kilkunastu złotych ( np. 10,50 zł za Darts, 12,37 zł za Switch N Shoot, 11,85 zł za Outlast, a za Dead Rising 2 zapłacimy 19,75 zł). Tym razem Japończycy w głównej mierze oferują odsłony IP, które mają już swoje lata - MGS, gry z serii LEGO, dwie części Knack, Far Cry, Dragon Ball, Dynasty Warriors, bądź Assassin's Creed.
Co ciekawe, Wiedźmin 3: Dziki Gon również znalazł się w zestawieniu. Gra CD Projekt RED kosztuje 25,80 zł. Choć obecnie polskie studio w głównej mierze skupia się na następnych aktualizacjach do Cyberpunk 2077, ostatnia przygoda Geralta otrzyma edycję na PlayStation 5 i Xboksy Series X|S.
Gry na PS4 i PS5 w promocji:
.Hack//G.U. Last Recode - 33,44 zł
'N Verlore Verstand - 25,20 zł - 18,90 zł
'N Verlore Verstand: Deluxe Edition - 33,60 zł - 25,20 zł
#Funtime - 28,35 zł - 22,05 zł
11-11 Memories Retold - 15,84 zł
428: Shibuya Scramble - 41,80 zł
7Th Sector - 42 zł
7Th Sector Collector's Edition - 52 zł
8-Bit Armies - 24,80 zł
8-Bit Armies — Deluxe Edition - 29 zł
8-Bit Hordes - 24,80 zł
8-Bit Hordes — Deluxe Edition - 29 zł
8-Bit Invaders! - 24,80 zł
8-Bit Invaders! — Deluxe Edition - 29 zł
8-Bit Rts Series — Complete Collection - 49,80 zł
88 Heroes - 12,60 zł
A Pixel Story - 18,40 zł
A Winter's Daydream - 15 zł
Accel World Vs. Sword Art Online - 39,84 zł
Ace Combat 7: Skies Unknown Deluxe Edition - 94,75 zł
Aces Of The Luftwaffe - 2,10 zł
Active Neurons - 8,40 zł
Active Neurons 2 - 10,50 zł
Active Neurons 3 — Wonders Of The World - 14,70 zł
Adam's Venture: Origins - 11,80 zł
Adam's Venture: Origins — Deluxe Edition - 16,80 zł
Aegis Of Earth: Protonovus Assault - 23,70 zł
Aer — Memories Of Old - 10,08 zł
Aerea - 15,80 zł
Aerea — Deluxe Edition - 20,80 zł
Aeternoblade II - 49,60 zł
Agatha Christie — The Abc Murders - 11,85 zł
Ai: The Somnium Files - 99,60 zł
Air Conflicts: Pacific Carriers — PlayStation 4 Edition - 39,50 zł
Air Hockey - 10,50 zł - 8,40 zł
Aircraft Evolution - 21 zł
Akiba's Beat - 19,75 zł
Akiba's Trip: Undead And Undressed - 36,25 zł
Alienation - 21 zł
Alteric - 7,50 zł
Ancestors Legacy - 72,50 zł
Anthem - 43,35 zł
Antiquia Lost - 31,50 zł - 28,35 zł
Ao Tennis 2 - 82,44 zł
Arcade Spirits - 47,40 zł
Asdivine Kamura - 37,80 zł - 31,50 zł
Ashen - 67,60 zł
Assassin's Creed IV Black Flag — Standard Edition - 47,40 zł
Assassin's Creed Odyssey — Deluxe Edition -     80,47 zł
Assassin's Creed Origins - 63,58 zł    
Assault On Metaltron - 18,85 zł
Assault Suit Leynos - 15,80 zł
Asterix And Obelix XXL 2 - 31,35 zł
Asterix And Obelix XXL: Romastered - 84,50 zł
Asterix And Obelix Xxl3: The Crystal Menhir - 50,70 zł    
Atomicrops - 27 zł
Attack Of The Earthlings - 55,30 zł
Atv Drift And Tricks - 11,85 zł
Auta 3: Wysokie Obroty - 62,25 zł
Aven Colony - 43,50 zł
Awesome Pea - 10 zł
Awesome Pea 2 - 10,50 zł
Bad North - 31,50 zł
Balan Wonderworld PS4 & PS5 - 166,83 zł
Batman — The Telltale Series — Season Pass - 15,75 zł
Batman: Arkham Knight - 51,35 zł
Batman: The Enemy Within — Season Pass - 15,75 zł
Battlefield 4 - 23,70 zł
Big Crown: Showdown - 10,80 zł
Bioshock Infinite: The Complete Edition - 59,25 zł
Black Clover: Quartet Knights - 39,84 zł
Blacksad: Under The Skin - 50,70 zł
Blazblue Chronophantasma Extend - 19,75 zł
Blazblue Cross Tag Battle Special Edition - 83,60 zł
Blood Bowl 2 - 19,75 zł
Blood Waves - 21 zł
Bloodborne - 51,35 zł
Bonkies - 50,40 zł
Bonkies — Bananas Bundle - 56,25 zł
Borderlands: The Handsome Collection - 42,25 zł
Bound - 29,40 zł
Bowling - 12,25 zł - 9,80 zł
Brain Beats - 37,80 zł
Breeder Homegrown: Director's Cut - 8,40 zł
Brotherhood United - 24,70 zł
Brothers: A Tale Of Two Sons - 31 zł
Bucket Knight - 8,40 zł
Bulletstorm: Full Clip Edition - 25,35 zł
Bulletstorm: Full Clip Edition Duke Nukem Bundle - 28,35 zł
Buried Stars - 167,20 zł
Butcher - 10,50 zł
Butcher — Edycja Specjalna - 13,50 zł
Call Of Cthulhu - 31 zł
Call Of Duty: Black Ops III — Zombies Chronicles Edition - 80,92 zł
Carx Drift Racing Online - 69,30 zł
Case: Animatronics - 29,40 zł
Castlevania Requiem: Symphony Of The Night And Rondo Of Blood - 31,60 zł
Cat Quest II - 37,80 zł
Cave Digger - 21 zł
Chaos On Deponia - 5,10 zł
Chaoschild - 24,80 zł
Chess - 9,50 zł - 7,60 zł
Chicken Police – Paint It Red! - 54,60 zł
Chocobo's Mystery Dungeon Every Buddy! - 84,50 zł
Chubby Pixel Mega Bundle - 57,20 zł
Cinders - 42 zł
Citadel: Forged With Fire - 67,60 zł - 50,70 zł
Citizens Unite!: Earth X Space - 93,75 zł - 87,50 zł
Clouds And Sheep 2 - 4,20 zł
Coaster - 19 zł - 17,10 zł
Code Vein Deluxe Edition - 125,07 zł
Code: Realize ~Bouquet Of Rainbows~ - 62,70 zł
Code: Realize ~Wintertide Miracles~ - 83,60 zł
Conception Plus: Maidens Of The Twelve Stars - 99,60 zł
Conga Master - 7,60 zł
Contra: Rogue Corps - 42,25 zł
Control Edycja Standardowa - 74,40 zł
Cook, Serve, Delicious! 2!! - 16,75 zł
Cook, Serve, Delicious! 2/3 Bundle!! - 62,40 zł
Cook, Serve, Delicious! 3?! - 54,60 zł
Counterspy - 24,84 zł
Crashbots - 12,60 zł
Cruz Brothers — Combat School Edition - 5,77 zł
Crystar - 84,66 zł
Cubers: Arena - 31,50 zł - 25,20 zł
Curious Expedition - 37,80 zł
Dandara: Trials Of Fear Edition - 22,05 zł
Danganronpa Another Episode: Ultra Despair Girls - 40,92 zł
Danganronpa V3: Killing Harmony - 67,60 zł
Dark Rose Valkyrie - 39,50 zł
Darkwood - 37,80 zł
Darkwood — Edycja Specjalna - 41,25 zł
Darts - 10,50 zł - 8,40 zł
Daymare: 1998 - 72,50 zł
Dcl — The Game - 67,60 zł
Dead By Daylight: Edycja Specjalna PS4 & PS5 - 74,40 zł
Dead Cells: The Fatal Seed Bundle - 82,50 zł
Dead Rising - 19,75 zł
Dead Rising 2 - 19,75 zł
Dead Rising 2 Off The Record - 21 zł
Decay Of Logos - 33,60 zł
Deep Ones - 7,50 zł
Defunct - 12,60 zł
Defunct — Deluxe Edition - 16,80 zł
Deiland - 23,60 zł
Deiland Special Pack - 25,20 zł - 22,05 zł
Deleveled - 19 zł - 15,20 zł
Deponia - 5,10 zł
Deponia Doomsday - 5,10 zł
Descenders - 52,20 zł
Destiny Connect: Tick-Tock Travelers - 84,50 zł
Deus Ex: Rozłam Ludzkości — Digital Deluxe Edition - 28,35 zł
Digimon Story: Cyber Sleuth — Hacker's Memory - 41,80 zł
Digimon World: Next Order - 62,25 zł
Disaster Report 4: Summer Memories - 149,40 zł
Disgaea 4 Complete+ - 125,40 zł
Dishonored 2 - 39,50 zł
Dissidia Final Fantasy NT - 62 zł
Dissidia Final Fantasy NT – Edycja Digital Deluxe - 94,50 zł
Doki-Doki Universe - 20,77 zł
Dollhouse - 24,80 zł
Dollhouse — Deluxe Edition - 29 zł
Don't Knock Twice - 47,40 zł
Dragon Ball Fighterz — Ultimate Edition - 76,64 zł
Dragon Ball Xenoverse - 19,75 zł
Dragon Ball Xenoverse 2 - 39,50 zł
Dragon Ball Z: Kakarot Deluxe Edition - 166,76 zł
Dragon's Crown Pro - 31 zł
Drowning - 6,25 zł
Ducati — 90Th Anniversary - 5,85 zł
Duke Nukem 3D: 20Th Anniversary World Tour - 16,80 zł
Dungeons And Bombs - 14,70 zł
Dusk Diver - 72,50 zł
Dusk Diver — Angel In White Uniform And News Anchor Costume - 12,50 zł
Dustoff Heli Rescue 2 - 9,90 zł
Dying Light: The Following — Edycja Rozszerzona - 74,70 zł
Dynamite Fishing – World Games - 2,10 zł
Dynasty Warriors 8 Empires - 83,60 zł
Dynasty Warriors 8: Xtreme Legends Complete Edition - 55,30 zł
Dynasty Warriors 9 - 59,25 zł
Dynasty Warriors 9 Digital Deluxe Edition - 113,40 zł
Działalność Paranormalna: Zagubiona Dusza - 20,80 zł
Earth Defense Force 5 - 125,40 zł - 104,50 zł
Earth Defense Force: Iron Rain - 124,50 zł - 87,15 zł
Earth Defense Force4.1 Wingdiver The Shooter - 34,65 zł
Earth's Dawn - 15,80 zł
Edna And Harvey: Harvey's New Eyes - 7,90 zł
Edna And Harvey: The Breakout – Anniversary Edition - 31,60 zł
El Hijo — A Wild West Tale - 67,20 zł
End Space - 21 zł
Energy Balance - 6,60 zł
Energy Bundle (Energy Invasion, Energy Cycle, Energy Balance) - 13,20 zł
Energy Cycle - 7,25 zł
Energy Cycle Edge - 6,30 zł
Energy Invasion - 6,60 zł
Entwined - 20,46 zł
Erica - 19,50 zł
Escape From Life Inc - 29,40 zł
Escape From Tethys - 21 zł
Escape Game Fort Boyard - 84,50 zł
Escape Plan - 27 zł
Escape Plan — Kolekcja - 
Esports Life Tycoon - 50,40 zł
Euro Fishing: Ultimate Edition - 56,70 zł
Eve: Valkyrie – Warzone - 55,80 zł
Exist Archive: The Other Side Of The Sky - 74,70 zł
Explosive Jake - 8,40 zł
Fairy Fencer F: Advent Dark Force - 39,50 zł
Fallout 4 - 31,60 zł
Far Cry 4 - 40,76 zł
Far Cry 4 — Gold Edition - 83,60 zł
Far Cry New Dawn - 64,56 zł
Far Cry New Dawn Deluxe Edition - 64,93 zł
Far Cry Primal - 40,76 zł
Far Cry Primal — Apex Edition - 49,30 zł
Fat Princess Adventures - 25,20 zł
Fate/Extella Link - 104,50 zł
Fate/Extella Link Digital Deluxe Edition - 124,50 zł
Fate/Extella: The Umbral Star - 62 zł
Felix The Reaper - 5,90 zł
Fenix Furia - 22,05 zł - 15,75 zł
Fight - 10,50 zł - 8,40 zł
Filary Ziemi Kena Folletta - 16,90 zł
Final Fantasy IX Digital Edition - 44,50 zł
Final Fantasy XII The Zodiac Age - 104,50 zł
Final Fantasy XV Pocket Edition HD - 62,50 zł
Fire Pro Wrestling World - 62,70 zł
Fire Pro Wrestling World — Deluxe Edition - 113,70 zł
Fishing Sim World: Pro Tour Deluxe Edition - 34,65 zł
Fist Of The North Star: Lost Paradise - 39,50 zł
Five Dates - 43,35 zł
Flashback - 7,90 zł
Flower - 20,46 zł
Flying Soldiers - 29,50 zł - 26,55 zł
Flywrench - 13,05 zł
Fmv Murder Mystery Bundle - 73,60 zł
Football, Tactics And Glory - 50,70 zł - 42,25 zł
For Honor Marching Fire Edition - 79,96 zł
For Honor Standard Edition - 39,56 zł
Fort Boyard - 31 zł
Frostpunk: Console Edition - 49,60 zł
Fruit Ninja VR - 49,70 zł - 46,15 zł
Gabbuchi - 16,50 zł
Gal*Gun 2 - 43,40 zł
Gal*Gun 2 — Complete Edition - 149,40 zł
Gal*Gun: Double Peace - 15,80 zł
Gal*Gun: Double Peace — Ultimate Edition - 84,50 zł
Garfield Kart — Furious Racing - 37,20 zł
Garou: Mark Of The Wolves - 18,90 zł
Genesis Alpha One - 42,16 zł
Giga Wrecker Alt. - 34,65 zł
Ginga Force - 59,25 zł
God Eater 2 Rage Burst - 31,35 zł
God Wars Future Past - 31,35 zł
Goetia - 27,30 zł
Gonner - 4,20 zł
Gonner2 - 37,80 zł
Gonner2 Lose Your Head Deluxe Bundle - 58,80 zł
Grab The Bottle - 5 zł
Gran Turismo Sport Spec II - 62 zł
Grass Cutter — Mutated Lawns - 10,15 zł
Gravifire - 14,70 zł
Gravity Rush 2 - 84,50 zł
Guilty Gear - 21 zł
Guilty Gear Xrd -Revelator- - 39,50 zł
Guilty Gear Xrd Rev.2 - 33,80 zł
Gun Club VR - 26 zł
Guns Gore And Cannoli 2 - 27 zł
Guns, Gore And Cannoli - 16,80 zł
Guts And Glory - 15,75 zł
Hard West: Ultimate Edition - 54,60 zł
Harvest Moon: Light Of Hope Special Edition - 101,40 zł
Harvest Moon: Light Of Hope Special Edition Deluxe - 113,40 zł
Harvest Moon: Mad Dash - 47,40 zł
Headspun - 30,60 zł
Hell Warders - 20,79 zł
Hellfront: Honeymoon - 8,40 zł
Hello Neighbor - 31 zł
Hellpoint - 79,20 zł
Here They Lie - 31,60 zł
Hidden Through Time - 16,50 zł
Hide And Dance! - 16,80 zł - 5,75 zł
Hitman — Edycja Gry Roku - 62,25 zł
Hitman 3 Access Pass: Hitman 1 Goty Edition - 62,50 zł
Hohokum - 27 zł
Holy Potatoes: What The Hell?! - 44,10 zł
Holy Potatoes! A Bundle?! - 72,80 zł
Holy Potatoes! A Weapon Shop?! - 25,20 zł
Holy Potatoes! We'Re In Space?! - 25,20 zł
Homefront: The Revolution - 19,75 zł
Hotline Miami - 10,50 zł
Hotline Miami 2: Wrong Number - 13,75 zł
Hue - 9,45 zł
Hunting Simulator 2 - 82,17 zł
Hyper Sentinel - 4,35 zł - 2,90 zł
Hypnospace Outlaw - 49,70 zł
I Am Bread - 9,72 zł
I Am Setsuna - 84,50 zł
I Want To Be Human - 2,10 zł
I, Ai - 25,20 zł
Illusion Of L'Phalcia - 37,80 zł - 31,50 zł
In Rays Of The Light - 26,40 zł
Intruders: Hide And Seek - 7,90 zł
Iro Hero - 15 zł
Is It Wrong To Try To Pick Up Girls In A Dungeon? Familia Myth Infinite Combate - 113,23 zł
Jojo's Bizarre Adventure: Eyes Of Heaven - 40,46 zł
Jurassic World Evolution Deluxe Edition - 57,25 zł
Katana Kami: A Way Of The Samurai Story - 62,50 zł
Kill La Kill — If - 39,50 zł
Killzone Shadow Fall "Intercept" (Samodzielny Dodatek) - 21 zł
Kinetica - 21 zł
King's Quest: The Complete Collection - 25 zł
Kingdom Come: Deliverance - 43,40 zł
Kingdom Hearts III - 86,70 zł
Kingdom Hearts Melody Of Memory - 166,83 zł
Kingdom Hearts: Pakiet Wszystko W Jednym - 114,75 zł
Kingdom Kolekcja Skarbów - 74,40 zł
Kingdom Two Crowns - 47,40 zł
Kingdom: New Lands - 12,60 zł
Knack - 31,08 zł
Knack 2 - 50,70 zł
Kolekcja Jak And Daxter - 84,50 zł
Kotodama: The 7 Mysteries Of Fujisawa - 19,80 zł
La Cops - 14,50 zł
Langrisser I And II - 113,40 zł
Laws Of Machine - 11,60 zł - 10,87 zł
Layers Of Fear 2 - 
Lego Batman 3: Poza Gotham — Edycja Premium - 53,32 zł
Lego Hobbit - 70,98 zł
Lego Marvel's Avengers - 62,53 zł
Lego Przygoda 2 Gra Wideo - 67,60 zł
Lego Star Wars: The Force Awakens - 62,25 zł
Lichtspeer: Double Speer Edition - 10,50 zł
Lichtspeer: Double Speer Edition — Ost Combo - 13,50 zł
Life Is Strange 2 — Cały Sezon - 52,79 zł
Little Big Workshop - 54,60 zł
Little Dragons Café - 132,30 zł
Lock's Quest - 15,80 zł
Lonely Mountains: Downhill - 56,28 zł
Lornsword Winter Chronicle - 42 zł
Lost Sphear - 83,60 zł
Mad Games Tycoon - 49,60 zł - 43,40 zł
Mad Tower Tycoon - 62 zł - 49,60 zł
Maid Of Sker - 79,20 zł
Malicious Fallen - 37,50 zł
Malicious Fallen Digital Deluxe Edition - 50,70 zł
Manual Samuel - 8,40 zł
Marooners - 10,50 zł
Marvel Vs. Capcom: Infinite — Deluxe Edition - 74,70 zł
Mask Of Mists - 31,50 zł
Matterfall - 39,50 zł
Mega Bundle — 2 Games + Avatars + Themes - 41,60 zł - 39 zł
Mega Man 30Th Anniversary Bundle - 166,83 zł
Mega Man Legacy Collection - 20,79 zł
Mega Man Legacy Collection 2 - 25,20 zł
Mega Man X Legacy Collection - 
Mega Man X Legacy Collection 2 - 
Megadimension Neptunia Viir - 49,60 zł
Megazestaw Sound Shapes - 31,50 zł
Mekorama - 4,20 zł
Memories Of Mars - 21 zł
Metal Gear Solid V: Ground Zeroes - 11,85 zł
Metal Gear Solid V: The Definitive Experience - 15,80 zł
Metal Gear Survive - 50,70 zł
Metropolis: Lux Obscura - 12,60 zł
Miden Tower - 44,10 zł - 37,80 zł
Mind Labyrinth VR Dreams - 47,40 zł
Mind Labyrinth VR Dreams And Brain Beats Bundle - 62,40 zł
Mobile Suit Gundam Extreme Vs. Maxiboost On - 124,50 zł
Mom Hid My Game! - 16,80 zł - 15,75 zł
Monochrome Order - 31,50 zł
Monster Energy Supercross — The Official Videogame 2 - 50,70 zł
Monster Energy Supercross 2 — Special Edition - 62,25 zł
Moonfall Ultimate - 20,40 zł
Moonlighter - 27,65 zł
Mortal Kombat X - 43,45 zł - 39,50 zł
Mortal Shell - 80,60 zł
Mosaic - 54,60 zł
Mosaic 1% Edition - 67,60 zł
Mother Russia Bleeds - 13,50 zł
Moto Racer 4 — Deluxe Edition - 24,90 zł
MotoGP 17 - 18,60 zł
Move Or Die - 30,50 zł - 24,40 zł
Music Racer - 20,30 zł
Mx Vs Atv All Out - 37,20 zł
Mxgp — The Official Motocross Videogame - 5,85 zł
Mxgp 2019 — The Official Motocross Videogame - 52,25 zł
My Aunt Is A Witch - 25,20 zł
My Universe — Cooking Star Restaurant - 84,50 zł
My Universe — Fashion Boutique - 84,50 zł
My Universe — My Baby - 84,50 zł
My Universe — Pet Clinic Cats And Dogs - 84,50 zł
My Universe — School Teacher - 84,50 zł
Naruto Shippuden: Ultimate Ninja Storm 2 - 21 zł
Naruto Shippuden: Ultimate Ninja Storm 3 Full Burst - 21 zł
Naruto To Boruto: Shinobi Striker Deluxe Edition - 59,85 zł
Naruto: Ultimate Ninja Storm - 21 zł
Nascar Heat 5 - 81,25 zł
Natsuki Chronicles - 63,20 zł
Naught - 42 zł - 37,80 zł
Need A Packet? - 11,60 zł
Nelke And The Legendary Alchemists ~Ateliers Of The New World~ - 124,50 zł
Neptunia Virtual Stars - 156,75 zł
Neptunia Virtual Stars — Deluxe Set - 171,75 zł
Neptunia Virtual Stars — Special Edition - 231,75 zł
Neverend - 4,50 zł
New Gundam Breaker - 82,17 zł
Nidhogg - 28,35 zł
Nidhogg 2 - 28,35 zł
Nier: Automata Game Of The Yorha Edition - 84,50 zł
Ninja Shodown - 10,80 zł
Nippon Marathon - 21,60 zł
No Thing - 5,36 zł
Norman's Great Illusion - 10,50 zł
North - 7,50 zł
Nowhere Prophet - 64,40 zł
Null Drifter - 10,50 zł
Odin Sphere Leifthrasir - 74,70 zł
Offroad Racing — Buggy X Atv X Moto - 15,80 zł
Okage: Shadow King - 21 zł
Okami HD - 39,50 zł
Omega Quintet - 35,55 zł - 27,65 zł
One Eyed Kutkh - 6,25 zł
One Finger Death Punch 2 - 22,80 zł
One Piece Pirate Warriors 3 - 31,60 zł
One Piece World Seeker - 72,25 zł
Onechanbara Z2: Chaos - 29,70 zł
Onimusha: Warlords - 33,60 zł
Oninaki - 104,50 zł
Operencia: The Stolen Sun - 62,50 zł
Othercide - 67,60 zł
Our World Is Ended. - 83,60 zł - 62,70 zł
Outlast - 11,85 zł
Outlast 2 - 24,80 zł
Outward - 50,70 zł
Overcooked - 13,40 zł
Overcooked: Gourmet Edition - 25,20 zł
Override 2: Super Mech League - 80,60 zł
Override 2: Super Mech League Ultraman Deluxe Edition - 109,85 zł
Ovivo - 11,60 zł
Pakiet Unravel Yarny - 18,75 zł
Pakiet Z Grą Payday 2 — Edycja Crimewave — The Big Score! - 41,80 zł
Pantsu Hunter: Back To The 90S - 37,80 zł
Party Crashers - 9,15 zł - 3,05 zł    
Pathologic 2 - 72 zł
Pawarumi - 37,80 zł
Persona 5 Royal - 124,50 zł
Persona 5 Royal Ultimate Edition - 209,50 zł
Persona 5: Dancing In Starlight - 40,92 zł
Persona Dancing: Endless Night Collection - 125,70 zł
Pinball Fx3 — Star Wars Pinball:Season 2 Bundle - 59,40 zł
Pixeljunk Monsters 2 - 12,60 zł
Pixeljunk Monsters 2 Deluxe Edition - 18,40 zł
Planet Alpha - 21 zł
Planet Rix-13 - 8,40 zł
Podróż - 20,79 zł
Police Chase - 37,20 zł - 31 złDisney Classic Games: Aladdin And The Lion King - 35,40 zł
Potata - 37,80 zł
Project Root - 14,70 zł - 10,50 zł
Project Starship - 10,50 zł
Project Warlock - 37,80 zł
Psycho-Pass: Mandatory Happiness - 41,80 zł
Punch Line - 42,25 zł
Puyo Puyo Tetris 2 PS4 & PS5 - 84,50 zł
Rabi-Ribi - 39,60 zł
Raging Loop - 62 zł
Railway Empire - 62 zł
Rainbow Six Siege — Deluxe Edition - 36 zł
Ray's The Dead - 42 zł - 33,60 zł
Razed - 13,86 zł
Re:Zero -Starting Life In Another World- The Prophecy Of The Throne - 174,30 zł
Readyset Heroes - 39,50 zł
Realpolitiks New Power - 62,40 zł
Red Death - 10,50 zł
Redeemer: Enhanced Edition - 31 zł
Regalia: Of Men And Monarchs — Royal Edition - 72,80 zł
Regalia: Of Men And Monarchs — Royal Edition Ost Combo - 77,35 zł
Relicta - 37,80 zł
Resogun - 27 zł
Reus - 5,90 zł
Reus — Deluxe Edition - 7,50 zł
Rico - 33,60 zł
Ride 3 - 31,35 zł
Rift Keeper - 14,70 zł
Rise Of The Kasai - 31,50 zł
Robotics;Notes Dash - 87 zł
Robotics;Notes Double Pack - 149,40 zł
Robotics;Notes Elite - 87 zł
Romancing Saga 2 - 52 zł
Romancing Saga 3 - 68 zł
Root Letter - 23,70 zł - 15,80 zł
Root Letter: Last Answer - 24,80 zł
Roundguard - 31,95 zł - 28,40 zł
Rush VR - 26 zł    
Saga Scarlet Grace: Ambitions - 62,50 zł
Sakura Wars - 124,50 zł
Samurai Shodown - 124,50 zł
Samurai Shodown Deluxe Edition - 144,50 zł
Save The Ninja Clan - 8,25 zł
School Girl/Zombie Hunter - 56,70 zł
Secret Of Mana - 84,50 zł
Seeds Of Resilience - 37,70 zł
Seek Hearts - 37,80 zł - 31,50 zł
Sephirothic Stories - 31,50 zł
Shadow Legend VR - 57,20 zł
Shadow Of The Tomb Raider Definitive Edition - 62,25 zł
Shadow Tactics: Blades Of The Shogun - 20,90 zł
Shenmue III - 62,25 zł
Sherlock Holmes: Crimes And Punishments - 50,70 zł
Sherlock Holmes: The Devil's Daughter - 7,90 zł
Shing! - 21 zł
Shing! - 21 zł
Shining Resonance Refrain - 37,20 zł
Shiny — A Robotic Adventure - 2,95 zł
Shiny — Deluxe Edition - 12,60 zł
Sigi — A Fart For Melusina - 7,50 zł
Silence - 7,90 zł
Simulacra - 40,50 zł
Skelattack - 16,80 zł
Skyhill - 7,90 zł
Skytime - 6,25 zł
Slender: The Arrival - 8,40 zł
Slice, Dice And Rice - 37,50 zł
Slide Stars - 84,50 zł
Snk Heroines Tag Team Frenzy - 125,40 zł
Song Of Memories - 36,25 zł
Soulcalibur Ⅵ Deluxe Edition - 83,80 zł
Sound Shapes - 27 zł
South Park: Kijek Prawdy - 59,95 zł
South Park: The Fractured But Whole - 59,97 zł
South Park: The Fractured But Whole – Złota Edycja - 82,47 zł
Space Hulk Bundle - 84,50 zł
Space Otter Charlie - 46,40 zł - 43,50 zł
Sparkle 4 Tales - 27,30 zł
Speed 3: Grand Prix - 62 zł
Spike Volleyball - 49,80 zł
Spiral Splatter - 7,50 zł
Spirit Hunter: Death Mark - 83,60 zł
Spirit Hunter: Ng - 104,50 zł
Spitlings - 31,50 zł
Sprawność Mózgu Prof. Rubika - 76,05 zł
Star Ocean — The Last Hope — 4K And Full HD Remaster - 44,50 zł
Star Ocean First Departure R - 44,50 zł
Star Ocean Till The End Of Time - 44,50 zł
Star Ocean: Iaf Edycja Cyfrowa - 49,60 zł
Star Wars Battlefront II - 29,70 zł
Star Wars Bounty Hunter - 21 zł
Star Wars Episode I Racer - 37,80 zł - 31,50 zł
Star Wars Jedi Knight II: Jedi Outcast - 25,20 zł - 21 zł
Star Wars Jedi Knight: Jedi Academy - 59,40 zł - 49,50 zł
Star Wars Jedi Starfighter - 21 zł
Star Wars Jedi: Upadły Zakon - 79 zł
Star Wars Racer Revenge - 21 zł
Star Wars: Squadrons - 84,50 zł
State Of Anarchy: Master Of Mayhem - 5,70 zł
State Of Mind - 15,80 zł
Steam Tactics - 21 zł
Steep - 39,50 zł
Steinsgate 0 - 19,80 zł
Steinsgate Elite - 124,50 zł
Steinsgate: My Darling's Embrace - 62,50 zł
Stellaris: Console Edition — Standard Edition - 67,60 zł
Stellatum - 29,40 zł
Street Power Football - 62 zł
Strider - 12,60 zł
Subject 13 - 2,90 zł
Sudden Strike 4 - 62 zł
Suicide Guy - 6,60 zł
Suicide Guy Bundle - 28 zł
Suicide Guy: Sleepin' Deeply - 5 zł
Summer In Mara - 47,85 zł - 43,50 zł
Super Bomberman R - 33,80 zł
Super Pixel Racers - 20,40 zł
Super Star Wars - 21 zł
Super Street: The Game - 39,60 zł
Superbeat: Xonic Ex - 19,80 zł
Superliminal - 62,30 zł
Surgeon Simulator A&E + I Am Bread - 15,12 zł
Surgeon Simulator: Anniversary Edition - 8,28 zł
Surgeon Simulator: Experience Reality - 25,20 zł
Switch 'N' Shoot - 13,20 zł - 12,37 zł
Sword And Fairy 6 - 33,90 zł
Sword Art Online: Fatal Bullet - 30,
Sword Art Online: Hollow Realization - 31,35 zł
Sword Art Online: Lost Song - 41,80 zł
Swordbreaker The Game - 12,60 zł
Syberia 3 - 41,80 zł
Taiko No Tatsujin: Drum Session! - 49,80 zł
Tales Of Zestiria — Cyfrowa Edycja Standardowa - 31 zł
Tannenberg - 37,80 zł
Task Force Kampas - 12,50 zł
Tekken 7 — Ultimate Edition - 83,80 zł
Teslagrad - 18,90 zł
The Adventures Of 00 Dilly - 18,90 zł - 15,75 zł
The Bluecoats: North And South - 62 zł
The Bradwell Conspiracy - 33,60 zł
The Bridge - 6,30 zł - 4,20 zł
The Caligula Effect: Overdose - 83,60 zł
The Catch: Carp And Coarse — Deluxe Edition - 62,50 zł
The Childs Sight - 13,65 zł    
The Complex - 40,80 zł
The Crew 2 — Gold Edition - 81,18 zł
The Crew 2 Standard Edition - 40 zł
The Dark Eye: Chains Of Satinav - 54,60 zł
The Dark Eye: Memoria - 54,60 zł
The Dark Pictures Anthology: Little Hope - 74,40 zł
The Division 2 — Edycja Standard - 39,60 zł
The Escapists - 18,75 zł - 15 zł
The Escapists 2 — Game Of The Year Edition - 39,55 zł - 33,90 zł
The Escapists: The Walking Dead - 15 zł
The Flame In The Flood: Complete Edition - 12,60 zł
The Forest - 28,40 zł
The Jackbox Party Pack 4 - 56,50 zł - 50,85 zł
The Jackbox Party Pack 5 - 68,75 zł - 62,50 zł
The Jackbox Party Pack 6 - 75 zł - 68,75 zł
The King Of Fighters XIV - 27,65 zł
The Last Guardian - 72,50 zł
The Last Remnant Remastered - 
The Legend Of Heroes: Trails Of Cold Steel III - 149,40 zł
The Lego Movie Videogame - 42,25 zł
The Little Acre - 10,80 zł
The Long Journey Home - 11,85 zł
The Lord Of The Rings: Adventure Card Game Definitive Edition - 33,60 zł
The Lost Child - 52,25 zł
The Mark Of Kri - 31,50 zł
The Missing J.J. Macfield And The Island Of Memories - 52 zł
The Mooseman - 11,55 zł
The Seven Deadly Sins: Knights Of Britannia - 57,80 zł
The Seventia Collection - 119,20 zł
The Sims 4 - 36,25 zł
The Suicide Of Rachel Foster - 42 zł
The Survivalists - 69,30 zł
The Telltale Batman Shadows Edition - 31,25 zł
The Tower Of Beatrice - 7,50 zł
The Unfinished Swan - 27 zł
The Walking Dead: A New Frontier — Season Pass - 31,50 zł
The Witch And The Hundred Knight Wicked Bundle - 115,60 zł
The Wonderful 101: Remastered - 128,52 zł
Ticket To Ride - 39,50 zł
Timber Tennis: Versus - 1,65 zł
Timberman Vs - 5,36 zł
Time Carnage - 39,50 zł
Timothy Vs The Aliens - 19,50 zł - 15,60 zł
Tiny Hands Adventure - 21,45 zł
Toki - 11,85 zł
Tokyo Ghoul:Re [Call To Exist] - 72,25 zł
Tokyo Twilight Ghost Hunters: Daybreak Special Gigs - 23,70 zł
Tokyo Xanadu Ex+ - 49,80 zł
Tour De France 2020 - 83,60 zł
Towaga: Among Shadows - 40,95 zł
Trailblazers - 24,80 zł
Trails Of Cold Steel III Digital Deluxe Edition - 180,95 zł
Train Sim World 2020 Deluxe Edition - 73,15 zł
Trials Of Mana - 104,50 zł
Tropico 5 — Complete Collection - 72,50 zł
Tropico 6 - 82,17 zł
Tt Isle Of Man: Ride On The Edge - 20,90 zł
Tt Isle Of Man: Ride On The Edge 2 - 82,17 zł
Tumblestone - 18,60 zł - 12,40 zł
Tyd Wag Vir Niemand - 25,20 zł - 21 zł
Tyd Wag Vir Niemand — Edycja Deluxe - 37,80 zł - 31,50 zł
Ultimate Chicken Horse - 41,25 zł
Ultrawings - 46 zł - 36,80 zł
Under Night In-Birth Exe:Late[Cl-R] - 101,40 zł
Under Night In-Birth Exe:Late[St] - 69,30 zł
Undertale - 44,10 zł
Underworld Ascendant - 31,25 zł
Uno - 21 zł
Uno Ultimate Edition - 42 zł
Unrailed! - 42 zł
Unruly Heroes - 43,68 zł
Vader Immortal: A Star Wars VR Series - 56,50 zł
Valkyria Chronicles 4 - 62,50 zł
Valkyria Chronicles 4 Complete Edition - 75,24 zł
Valkyria Chronicles Remastered + Valkyria Chronicles 4 Bundle - 83,60 zł
Valley - 12,60 zł
Valthirian Arc: Hero School Story - 10,20 zł
Vampyr - 42,25 zł
Vasilis - 8,40 zł
Verdun - 37,80 zł
Vikings — Wolves Of Midgard - 55,77 zł
Virginia - 8,40 zł
Void Gore - 14,70 zł
Wands - 44,50 zł
War Of The Monsters - 21 zł
Warborn - 59,40 zł
Warlocks Vs Shadows - 29 zł - 23,20 zł
Warparty - 29,40 zł
Warriors All-Stars - 74,70 zł
Warsaw - 50,40 zł
Wasteland 2: Director's Cut - 24,80 zł
Watch Dogs 2 - 72,47 zł
Watch Dogs 2 — Edycja Deluxe - 82,25 zł
We Happy Few - 72,25 zł
We Happy Few Digital Deluxe - 83,38 zł
West Of Dead - 54,60 zł
West Of Dead Path Of The Crow Edition - 57,85 zł
Where Are My Friends? - 5,80 zł
White Day — Ultimate Horror Edition - 101,40 zł
White Day: A Labyrinth Named School - 24,80 zł
Who Wants To Be A Millionaire? - 84,50 zł
Wiedźmin 3: Dziki Gon - 25,80 zł
Windjammers - 25,20 zł
Wojna Krwi: Wiedźmińskie Opowieści - 25,20 zł
Wolfenstein: Cyberpilot - 42,99 zł
Wonder Boy: The Dragon's Trap - 33,60 zł
Woodle Tree 2: Deluxe+ - 14,70 zł
Woodle Tree Adventures Deluxe - 5,62 zł
World Of Final Fantasy - 49,50 zł
World To The West - 39,50 zł
Worldend Syndrome - 42,25 zł
Worlds Of Magic: Planar Conquest - 60,50 zł - 48,40 zł
Worms Rumble — Digital Deluxe Edition PS4 & PS5 - 57,85 zł
WRC 8 Deluxe Edition Fia World Rally Championship - 72,25 zł
WRC 8 Fia World Rally Championship - 49,80 zł
Wuppo - 7,90 zł
Ww1 Game Series Bundle - 57,60 zł
WWE 2K20 - 74,75 zł
Yakuza 3 Remastered - 39,50 zł
Yakuza 4 Remastered - 39,50 zł
Yakuza 5 Remastered - 39,50 zł
Yesterday Origins - 14,85 zł
Yoga Master - 69,30 zł
Yoga Master — Magic Atmosphere Bundle - 79,10 zł
Youtubers Life Omg - 49,60 zł
Ys Origin - 33,60 zł
Yu-No: A Girl Who Chants Love At The Bound Of This World. - 83,60 zł
Zanki Zero: Last Beginning - 49,80 zł
Zero Escape: The Nonary Games - 74,70 zł
Zero Escape: Zero Time Dilemma - 56,70 zł
Zestaw Far Cry 4 + Far Cry Primal - 83,60 zł
Złota Edycja Call Of Duty: WWII - 80,92 zł
Zombie Army Trilogy - 20,90 zł
Zone Of The Enders: The 2Nd Runner — Mars - 37,20 zł
Źródło: PlayStation Network