Gry na PS5 i PS4 w promocji. Wiosenna Wyprzedaż uwzględnia obniżki sięgające nawet 75%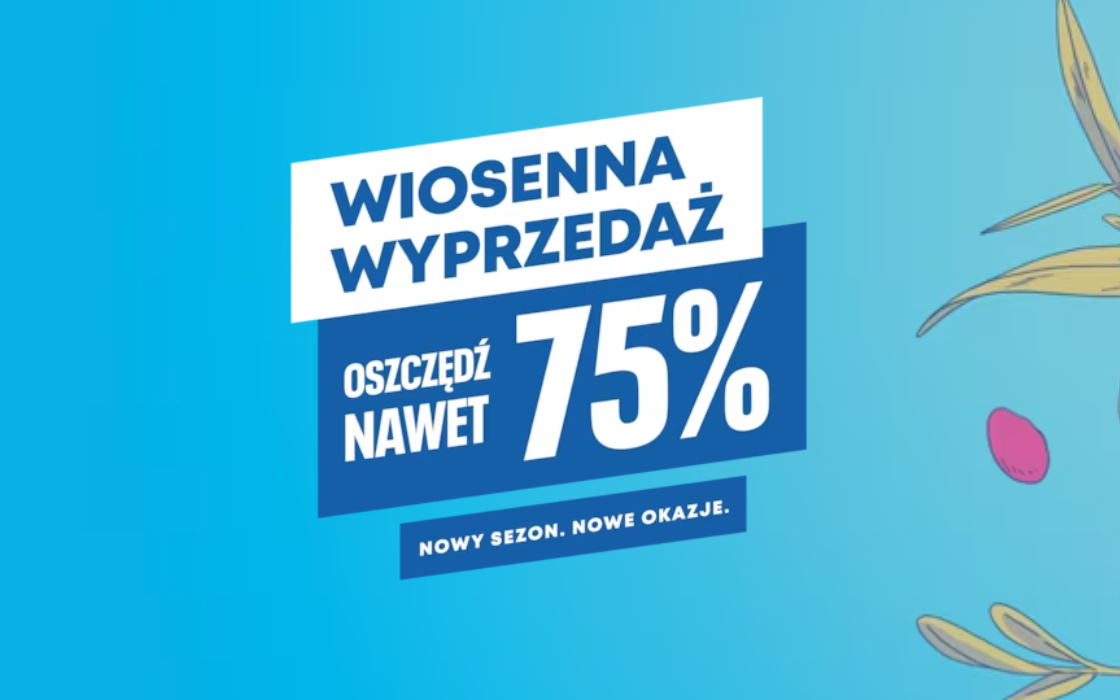 Sony kontynuuje przyjętą strategię i oferuje ogromną listę przecenionych produkcji. Wiosenna Wyprzedaż ruszyła z kopyta – w ofercie znajdziemy ponad 2 tysiące pozycji w dogodniejszych cenach. Sprawdźcie rozbudowane zestawienie.
Społeczność PlayStation od początku roku nie może narzekać na brak atrakcji, nie ulega jednak wątpliwości – oprócz premier kilku interesujących tytułów, gracze mogą sięgnąć po nowe sprzęty. Do tego pakietu może wkrótce dołączyć również nowy model PS5, a najnowsze doniesienia sugerują, że producent może zdecydować się na wprowadzenie na rynek modelu Slim. Zanim jednak poznamy oficjalne plany przedsiębiorstwa, zobaczmy co obecnie na nas czeka.
Na PlayStation Store ruszyła Wiosenna Wyprzedaż, w której uwzględniono szereg gier w niższych cenach. Na jakie pozycje warto zwrócić uwagę? Choć w promocji znajdziemy wielu przedstawicieli znanych serii, nasz wzrok przykuły między innymi A Plague Tale: Requiem (168,35 zł), Captain Tsubasa: Rise of New Champions (64,75 zł), Carrion (35,60 zł), Thymesia (96,75 zł) Destiny 2: Upadek Światła (146,73 zł), Diablo 2 Resurrected (59,39zł), Sifu (107,40 zł), Scarlet Nexus (72,25 zł), Alan Wake Remastered (49,05 zł), Batman: Arkham Collection (49,80 zł), Disco Elysium – The Final Cut (67,60 zł), Dying Light 2 (134,50 zł), Tiny Tina's Wonderlands (PS4, 154,50 zł), FIFA 23 na PS5 (139,96 zł), trylogię Mafia (99,60 zł), Twelve Minutes (65,40 zł), Tomb Raider: Definitive Survivor Trilogy (83,59 zł), The Quarry (PS5, 169,50 zł) czy Persona 5 (62,25 zł).
Sony nie zapomniało także o obniżkach na gry stworzone specjalnie z myślą o konsolach PlayStation, dlatego w trakcie Wiosennej Wyprzedaży możemy sięgnąć między innymi po Horizon Forbidden West (wersja na PS4/PS5 za 210,18 zł), Stray (103,20 zł) czy The Last of Us Part I (254,25 zł), którego wczorajsza premiera na PC nie należała do najbardziej udanych. Naughty Dog zapowiedziało już wprowadzenie poprawek.
Promocja obowiązuje do 13 kwietnia.
Gry na PS5 i PS4 w promocji