Gry na PS5 i PS4 w promocji. 1145 produkcji w lepszych cenach od 57 groszy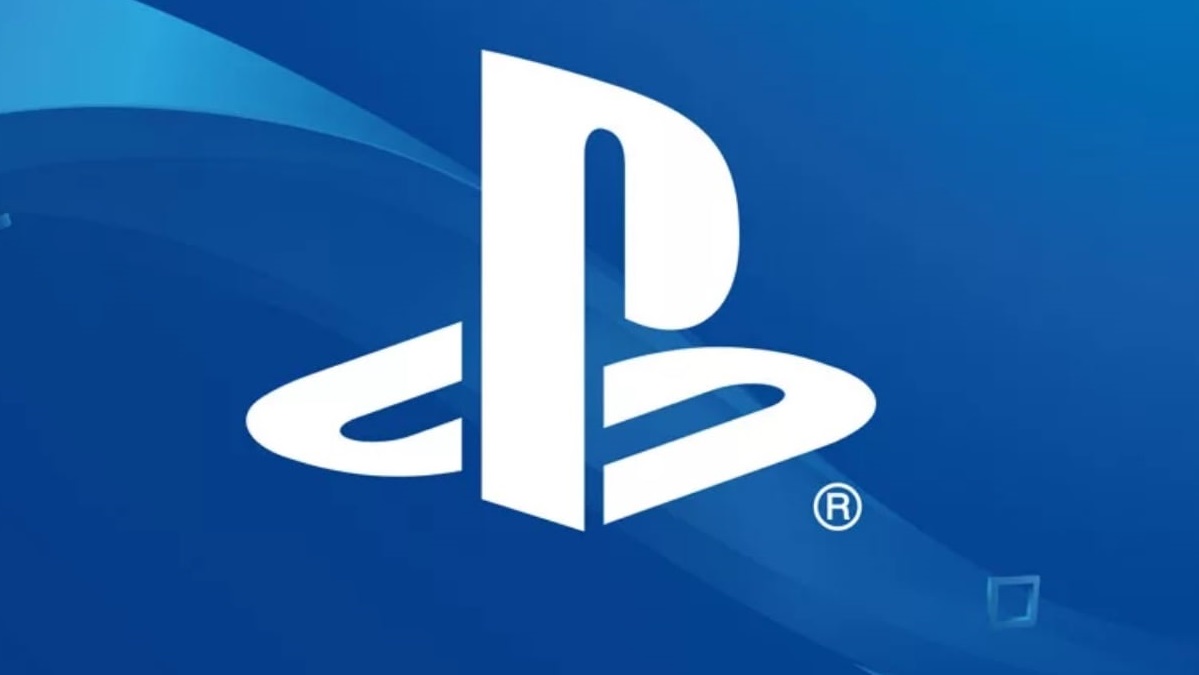 Sony jeszcze przed końcem listopada rozpoczyna kolejną wielką promocję, która powinna zainteresować posiadaczy PlayStation 5 i PlayStation 4. W ofercie znajdziecie ponad 1100 produkcji i na liście nie brakuje wielkich hitów z segmentu AAA oraz znacznie mniejszych tytułów.
Sony w 2022 roku zadbało o kilka mocnych premier od PlayStation Studios i jednocześnie producent PS5 oraz PS4 zachęca graczy do kolejnych promocji. Na PlayStation Store systematycznie pojawiają się nowe propozycje, a dzisiaj na serwerach korporacji ruszyła następna oferta.
Japończycy tym razem przecenili między innymi Tales Of Arise, Medieval Dynasty, Divinity: Original Sin 2, Persona 5 Strikers, Far Cry 6, Mortal Kombat 11, Immortals Fenyx Rising, Knack 2, Days Gone, Godfall, Spider-Man, Detroit: Become Human czy też God of War. Sony wyróżnia sporo znanych, większych tytułów, ale na liście znajdziecie także setki mniejszych pozycji, które również zostały przecenione.
Zestawienie jest naprawdę spore, a możemy podejrzewać, że to nie koniec atrakcji, ponieważ Sony powinno w połowie grudnia wystartować z następną promocją, dzięki której firma będzie zachęcać do kolejnych gier.
| | |
| --- | --- |
| 0 Degrees PS4 | 11,25 zł |
| 0 Degrees PS5 | 11,25 zł |
| 18 Floors PS4 | 34,50 zł |
| 35MM PS4 | 27,00 zł |
| 60 Parsecs! PS4 | 21,00 zł |
| 60 Seconds! Reatomized PS4 | 21,00 zł |
| 7th Sector PS4 | 33,60 zł |
| 9 Clues: The Secret of Serpent Creek PS5 | 41,40 zł |
| 9th Dawn III PS4 | 48,30 zł |
| A Fisherman's Tale PS4 | 22,77 zł |
| A Hat in Time PS4 | 64,50 zł |
| A Musical Story PS5 | 41,40 zł |
| A Winter's Daydream PS4 | 12,50 zł |
| A Winter's Daydream PS5 | 13,50 zł |
| ABZÛ PS4 | 31,15 zł |
| ALVO VR PS4 | 55,20 zł |
| ARK Park PS4 | 43,80 zł |
| ASTRO AQUA KITTY Bundle PS5 | 17,70 zł |
| Aborigenus PS4 | 10,50 zł |
| Acalesia PS4 | 15,75 zł |
| Aces of the Luftwaffe PS4 | 6,75 zł |
| Aces of the Multiverse PS4 | 15,75 zł |
| Active Neurons – Puzzle Game PS5 | 13,50 zł |
| Active Neurons 2 PS4 | 4,20 zł |
| Active Neurons 3 – Wonders Of The World PS4 | 10,50 zł |
| Active Neurons 3 – Wonders Of The World PS5 | 10,50 zł |
| Active Neurons PS4 | 12,60 zł |
| Adrian's Tale PS4 | 55,20 zł |
| Aegis Defenders PS4 | 22,25 zł |
| Aerial_Knight's Never Yield – PS4 & PS5 | 19,60 zł |
| Aery – Broken Memories PS4 | 37,80 zł |
| Aery – Little Bird Adventure PS4 | 29,40 zł |
| Aery – Sky Castle PS4 | 25,20 zł |
| AeternoBlade PS4 | 20,70 zł |
| Agent Intercept PS4 & PS5 | 53,40 zł |
| Agony PS4 | 7,90 zł |
| Air Conflicts Vietnam Ultimate Edition PS4 | 51,60 zł |
| Air Conflicts: Secret Wars Ultimate Edition PS4 | 84,50 zł |
| Air Missions: Hind PS4 | 51,60 zł |
| Aircraft Evolution PS4 | 16,80 zł |
| Alder's Blood: Definitive Edition PS4 | 44,50 zł |
| Aliens: Fireteam Elite – Ultimate Edition PS5 | 188,30 zł |
| Alienzix PS4 | 6,75 zł |
| All I Want for Christmas Collection PS5 | 80,70 zł |
| Almost My Floor PS4 | 22,50 zł |
| Almost My Floor PS5 | 22,50 zł |
| Alteric PS4 | 6,30 zł |
| Alterity Experience PS4 | 31,50 zł |
| Alvastia Chronicles PS4 | 34,50 zł |
| Alveole PS4 | 10,50 zł |
| Alveole PS5 | 10,50 zł |
| Alwa's Awakening PS4 | 27,00 zł |
| Alwa's Legacy PS4 | 41,40 zł |
| Amazing Superhero Squad PS4 | 16,00 zł |
| Amazing Superhero Squad PS5 | 16,00 zł |
| America Wild Hunting PS4 | 13,50 zł |
| Amnesia: Rebirth PS4 | 35,70 zł |
| Among the Sleep – Enhanced Edition PS4 | 31,50 zł |
| Andro Dunos II PS4 | 34,50 zł |
| Angry Video Game Nerd I & II Deluxe PS4 | 34,50 zł |
| Antigraviator PS4 | 22,25 zł |
| Anyone's Diary PS4 | 31,50 zł |
| Apex Construct PS4 | 22,50 zł |
| Apocalipsis: The Tree of the Knowledge of Good and Evil PS4 | 6,75 zł |
| Apsulov: End of Gods PS5 | 62,00 zł |
| Arcade Classics Anniversary Collection PS4 | 16,80 zł |
| Arcade Paradise PS4™ & PS5™ | 66,75 zł |
| ArcaniA – The Complete Tale PS4 | 15,80 zł |
| Archaica: The Path Of Light PS4 | 22,50 zł |
| Are You Smarter Than A 5th Grader? | PS4 & PS5 | 103,20 zł |
| Arise: A simple story PS4 | 35,60 zł |
| Arkan: The Dog Adventurer PS4 | 10,50 zł |
| Arkan: The Dog Adventurer PS5 | 10,50 zł |
| Armello™ PS4 | 35,60 zł |
| Armikrog PS4 | 9,00 zł |
| Arrog PS4 | 8,10 zł |
| Arsonist Heaven PS4 & PS5 | 15,75 zł |
| Ascendshaft PS4 | 0,57 zł |
| Ascendshaft and Endless Shaft PS4 | 1,37 zł |
| Asdivine Cross PS5 | 41,40 zł |
| Asdivine Kamura PS4 | 34,50 zł |
| Asdivine Menace PS4 | 34,50 zł |
| Assassin's Creed 4 Black Flag PS4 | 51,60 zł |
| Assassin's Creed Valhalla Deluxe PS4 & PS5 | 122,06 zł |
| Assassin's Creed® III Remastered PS4 | 63,96 zł |
| Assassin's Creed® Odyssey PS4 | 72,25 zł |
| Assassin's Creed® Unity PS4 | 35,97 zł |
| Assassin's Creed® Valhalla + Immortals Fenyx Rising™ Bundle PS5 | 161,70 zł |
| Assetto Corsa PS4 | 24,80 zł |
| Asterigos: Curse of the Stars PS5 | 127,20 zł |
| Audio Beats PS4 | 16,20 zł |
| Awesome Pea 2 PS4 | 8,40 zł |
| Awesome Pea PS4 | 10,00 zł |
| Axes PS4 | 14,00 zł |
| Ayleouna PS4 | 1,12 zł |
| Aztech Forgotten Gods PS4 | 80,40 zł |
| Aztech Forgotten Gods PS5 | 80,40 zł |
| Azur Lane: Crosswave PS4 | 38,70 zł |
| BEYOND: Two Souls™ PS4 | 51,60 zł |
| Baja: Edge of Control HD PS4 | 24,80 zł |
| Baldo the Guardian Owls PS4 | 79,80 zł |
| Battle Brothers PS4 | 64,50 zł |
| Battle Chasers: Nightwar PS4 | 24,80 zł |
| Battlefield 4™ PS4 | 19,75 zł |
| Battlefield™ 1 PS4 | 19,75 zł |
| Battlefield™ V PS4 | 25,35 zł |
| Beach Buggy Racing 2: Island Adventure PS4 | 33,60 zł |
| Beach Buggy Racing PS4 | 18,00 zł |
| Beautiful Desolation PS4 | 8,90 zł |
| Bee Simulator PS4 | 35,60 zł |
| BeeFense BeeMastered PS4 | 10,80 zł |
| Behind Closed Doors: A Developer's Tale PS4 | 11,25 zł |
| Behind Closed Doors: A Developer's Tale PS5 | 11,25 zł |
| Beholgar PS4 | 31,50 zł |
| Best Month Ever! PS4 | 62,30 zł |
| Beyond Blue PS4 | 62,30 zł |
| Big Pharma PS4 | 34,44 zł |
| BioShock 2 Remastered PS4 | 31,60 zł |
| BioShock Infinite: The Complete Edition PS4 | 31,60 zł |
| BioShock Remastered PS4 | 31,60 zł |
| Birthdays the Beginning PS4 | 33,80 zł |
| Bite the Bullet PS4 | 20,70 zł |
| Black Book PS4 | 57,00 zł |
| Black Death : A Tragic Dirge PS4 | 3,37 zł |
| Black Wolf PS4 & PS5 | 9,45 zł |
| BlackJack PS4 | 9,00 zł |
| BlackJack PS5 | 9,00 zł |
| Blade Runner Enhanced Edition PS4 | 27,00 zł |
| Blair Witch PS4 | 31,00 zł |
| Blastful PS4 | 4,50 zł |
| Blazing Beaks PS4 | 20,70 zł |
| Blitz Breaker PS4 & PS5 | 9,00 zł |
| Blood Waves PS4 | 21,00 zł |
| Blood Waves PS5 | 22,50 zł |
| BloodRayne 2: ReVamped PS5 | 62,30 zł |
| BloodRayne: ReVamped PS5 | 62,30 zł |
| Bloodborne™: Game of the Year Edition PS4 | 72,50 zł |
| Bloodroots PS4 | 44,85 zł |
| Bloodshore PS4 | 35,40 zł |
| Blue Fire PS4 | 35,55 zł |
| Borderlands: The Handsome Collection PS4 | 42,25 zł |
| Bouncy Bullets 2 PS4 & PS5 | 6,75 zł |
| Boxed In PS4 | 18,90 zł |
| BraveMatch PS4 | 6,75 zł |
| Breaking Enigma PS4 | 19,60 zł |
| Breathedge PS4 | 52,00 zł |
| Breathedge PS5 | 64,50 zł |
| Breeder Homegrown: Director's Cut PS4 | 6,30 zł |
| Bricky to Me PS4 | 5,40 zł |
| Bridge Constructor Portal PS4 | 12,60 zł |
| Bridge Constructor Stunts PS4 | 7,80 zł |
| Bridge Constructor: The Walking Dead – PS4 & PS5 | 8,40 zł |
| Bridge Constructor: The Walking Dead – PS4 & PS5 | 8,40 zł |
| Broforce PS4 | 12,60 zł |
| Broken Sword 5 – the Serpent's Curse PS4 | 12,40 zł |
| Bubble Shooter FX PS4 | 9,00 zł |
| Bubsy: The Woolies Strike Back PS4 | 17,80 zł |
| Bucket Knight PS4 | 10,50 zł |
| Bud Spencer & Terence Hill – Slaps And Beans PS4 | 17,80 zł |
| Buried Stars PS4 | 59,70 zł |
| Burly Men at Sea – Original Soundtrack PS4 | 9,00 zł |
| Button City PS5 | 42,00 zł |
| CASE: Animatronics PS4 | 25,20 zł |
| CIRCUIT BREAKERS PS4 | 13,50 zł |
| CODE VEIN PS4 | 44,85 zł |
| CONSTRUCTOR PLUS™ PS4 | 19,75 zł |
| COSPLAY LOVE! : Enchanted princess PS4 | 39,20 zł |
| Cafeteria Nipponica PS4 | 29,50 zł |
| Cake Invaders PS4 & PS5 | 13,50 zł |
| Candleman PS4 | 62,40 zł |
| Candy Match Kiddies PS4 | 13,50 zł |
| Canis Canem Edit PS4 | 37,80 zł |
| Capcom Beat 'Em Up Bundle PS4 | 42,00 zł |
| Carnivores: Dinosaur Hunt PS4 | 51,75 zł |
| Carto PS4 | 44,50 zł |
| Castle of no Escape 2 PS4 | 16,00 zł |
| Castle of no Escape PS4 | 11,25 zł |
| Castle on the Coast PS4 | 27,60 zł |
| Castlevania Advance Collection PS4 | 53,40 zł |
| Castlevania Anniversary Collection PS4 | 25,20 zł |
| Castlevania Requiem: Symphony of the Night & Rondo of Blood PS4 | 15,80 zł |
| Cathedral PS4 | 35,40 zł |
| Catty & Batty: The Spirit Guide PS4 | 13,50 zł |
| Catty & Batty: The Spirit Guide PS5 | 13,50 zł |
| Chess Brain: Dark Troops PS4 | 7,20 zł |
| Chess Knights: Shinobi PS4 | 7,20 zł |
| Chess Knights: Viking Lands PS4 | 7,20 zł |
| Chicken Police – Paint it RED! PS4 | 58,80 zł |
| Chop is Dish PS4 | 15,75 zł |
| Citadel: Forged with Fire PS4 | 67,60 zł |
| Cladun Returns: This Is Sengoku! PS4 | 17,80 zł |
| Clid The Snail PS4 | 29,40 zł |
| Clouds & Sheep 2 PS4 | 13,50 zł |
| ClusterTruck PS4 | 15,75 zł |
| Cold Iron PS4 | 31,50 zł |
| Cold Silence PS4 | 11,25 zł |
| Collapsed PS4 | 34,50 zł |
| Colt Canyon PS4 | 18,90 zł |
| Commandos 2 – HD Remaster PS4 | 39,50 zł |
| Conarium PS4 | 22,25 zł |
| Construction Simulator 2 US – Console Edition PS4 | 27,60 zł |
| Construction Simulator 3 – Console Edition PS4 | 27,60 zł |
| Constructor Game PS4 | 15,80 zł |
| Contra Anniversary Collection PS4 | 16,80 zł |
| Control: Ultimate Edition PS5 | 53,70 zł |
| Crashbots PS4 | 12,60 zł |
| Crazy Gravity PS4 & PS5 | 9,00 zł |
| Crazy Strike Bowling EX PS4 | 17,70 zł |
| Creaks PS4 | 25,20 zł |
| Cricket 22 PS5 | 149,50 zł |
| Cricket 22 PS5 | 149,50 zł |
| Crisis VRigade 2 PS4 | 50,40 zł |
| Crisis VRigade PS4 | 22,80 zł |
| Cross the Moon PS4 & PS5 | 4,20 zł |
| CrossCode PS5 | 44,50 zł |
| Crossing Souls PS4 | 17,25 zł |
| Crypt of the Serpent King Remastered 4K Edition PS5 | 9,45 zł |
| Crysis Remastered PS4 | 43,75 zł |
| Crystal Ortha PS5 | 41,40 zł |
| Curling PS4 | 21,60 zł |
| Cyber Shadow PS5 | 66,75 zł |
| Cybxus Heart PS4 | 11,25 zł |
| DCL – The Game PS4 | 42,25 zł |
| DEAD RISING 2 Off The Record PS4 | 25,20 zł |
| DEAD RISING 2 PS4 | 23,70 zł |
| DEAD RISING PS4 | 23,70 zł |
| DOOM Eternal Deluxe Edition – PS4 & PS5 | 74,75 zł |
| DOOM Eternal: Year One Pass (Standalone) PS5 | 53,60 zł |
| DRAGON BALL FIGHTERZ PS4 | 44,85 zł |
| DRAGON BALL XENOVERSE PS4 | 15,80 zł |
| DYSMANTLE PS5 | 53,40 zł |
| Dark Legion PS4 | 16,20 zł |
| Dark Nights with Poe and Munro PS4 | 17,70 zł |
| Dark Sauce PS4 | 14,00 zł |
| Darker Skies PS4 | 28,35 zł |
| Darker Skies PS5 | 28,35 zł |
| Darksiders II Deathinitive Edition PS4 | 24,80 zł |
| Darksiders Warmastered Edition PS4 | 15,80 zł |
| Daydreamer: Awakened Edition PS4 | 9,80 zł |
| Daymare: 1998 PS4 | 36,25 zł |
| Days Gone™ PS4 | 67,60 zł |
| Dead Age PS4 | 11,80 zł |
| Dead Cells PS4 | 59,40 zł |
| Dead Dungeon PS4 | 4,20 zł |
| Dead End Job PS4 | 11,80 zł |
| Dead Island Definitive Edition PS4 | 11,85 zł |
| Dead Island: Riptide Definitive Edition PS4 | 11,85 zł |
| Death Park PS4 | 19,20 zł |
| Death Road to Canada PS4 | 25,20 zł |
| Death Squared PS4 | 18,90 zł |
| Death Tales PS5 | 18,00 zł |
| Death's Door PS5 | 44,50 zł |
| DecayLore PS4 | 11,25 zł |
| Deep Ones PS4 | 7,50 zł |
| Delicious! Pretty Girls Mahjong Solitaire PS4 | 13,50 zł |
| Delicious! Pretty Girls Mahjong Solitaire PS5 | 13,50 zł |
| Demon Gaze II PS4 | 43,80 zł |
| Demon Slayer -Kimetsu no Yaiba- The Hinokami Chronicles PS4 & PS5 | 139,50 zł |
| Destiny Connect: Tick-Tock Travelers PS4 | 50,70 zł |
| Destropolis PS4 | 13,50 zł |
| Destroy All Humans! (2005) PS4 | 16,80 zł |
| Destroy All Humans! 2 (2006) PS4 | 21,00 zł |
| Detroit: Become Human PS4 | 64,50 zł |
| Deus Ex: Mankind Divided PS4 | 18,60 zł |
| Devil May Cry HD Collection PS4 | 40,92 zł |
| DiRT Rally 2.0 PS4 | 31,00 zł |
| Die for Valhalla! PS4 | 16,20 zł |
| Disciples: Liberation PS4 & PS5 | 120,45 zł |
| Discovery Tour: Viking Age PS5 | 53,40 zł |
| Disgaea 4 Complete+ PS4 | 76,65 zł |
| Dishonored® Definitive Edition PS4 | 19,75 zł |
| Dishonored®: Death of the Outsider™ PS4 | 31,00 zł |
| Divinity: Original Sin 2 – Definitive Edition PS4 | 103,60 zł |
| Dodgeball Academia PS4 | 68,40 zł |
| Dogurai PS4 | 9,00 zł |
| Dog's Donuts PS4 | 5,40 zł |
| Dolmen PS5 | 42,25 zł |
| Don't Be Afraid PS4 | 27,00 zł |
| Don't Knock Twice PS4 | 31,60 zł |
| Don't Starve Together: Console Edition PS4 | 25,20 zł |
| Doomed to Hell PS4 | 15,75 zł |
| Dragon's Crown Pro PS4 | 24,80 zł |
| Dragon's Dogma: Dark Arisen PS4 | 19,80 zł |
| DragonFangZ – The Rose & Dungeon of Time PS4 | 63,60 zł |
| Dragons in Space PS4 | 1,12 zł |
| Drawngeon: Dungeons of Ink and Paper PS4 | 4,20 zł |
| DreadOut 2 PS5 | 57,85 zł |
| Dream Angling PS4 | 16,20 zł |
| Dreaming Canvas PS4 | 2,70 zł |
| Drowning PS4 | 6,25 zł |
| Drowning PS5 | 6,25 zł |
| Drunken Fist PS4 | 10,80 zł |
| Drunken Fist PS5 | 10,80 zł |
| Dull Grey PS4 | 8,40 zł |
| DungeonTop PS4 | 12,60 zł |
| Dungeons & Bombs PS4 | 8,40 zł |
| Dungeons & Bombs PS5 | 8,40 zł |
| Dustwind – The Last Resort PS5 | 48,60 zł |
| EA STAR WARS™ TRIPLE BUNDLE PS5 | 100,00 zł |
| EARTH DEFENSE FORCE:WORLD BROTHERS PS4 | 116,35 zł |
| ELECTRONIC SUPER JOY 2 PS4 | 11,25 zł |
| ESCHATOS PS4 | 81,75 zł |
| Eagle Island Twist PS4 | 29,50 zł |
| Earth Atlantis PS4 | 17,70 zł |
| EarthNight PS4 | 12,15 zł |
| El Hijo – A Wild West Tale PS4 | 57,85 zł |
| Empire of Sin PS4 | 42,25 zł |
| Energy Balance PS4 | 5,00 zł |
| Energy Cycle Edge PS4 | 10,50 zł |
| Energy Cycle Edge PS5 | 11,25 zł |
| Energy Cycle PS5 | 6,75 zł |
| Energy Cycle PS5 | 8,00 zł |
| Energy Invasion PS4 | 6,60 zł |
| Erica PS4 | 19,50 zł |
| Escape From Tethys PS4 | 21,00 zł |
| Escape Sequence PS4 | 11,25 zł |
| Escape String PS4 | 22,40 zł |
| Escape from Life Inc PS4 | 16,80 zł |
| Escape from Life Inc PS5 | 16,80 zł |
| Esports Life Tycoon PS4 | 50,40 zł |
| Even the Ocean PS4 | 31,50 zł |
| Everreach: Project Eden PS4 | 21,80 zł |
| Evil Genius 2: World Domination PS4 & PS5 | 84,50 zł |
| Expand PS4 | 10,00 zł |
| Explosionade DX PS4 | 13,50 zł |
| Explosive Candy World PS4 & PS5 | 11,25 zł |
| Explosive Jake PS4 | 8,40 zł |
| F1® 22 Champions Edition PS4™ & PS5™ | 194,50 zł |
| FAR CRY®6 Standard Edition PS4 & PS5 | 95,66 zł |
| FINAL FANTASY TYPE-0™ HD PS4 | 31,60 zł |
| FINAL FANTASY VIII Remastered PS4 | 42,00 zł |
| FINAL FANTASY XV MULTIPLAYER: COMRADES PS4 | 16,80 zł |
| FPV Simulator PS4 | 43,20 zł |
| Faeria PS4 | 22,25 zł |
| Falcon Age PS4 | 62,30 zł |
| Fallout 4 PS4 | 29,37 zł |
| Family Mysteries Collection PS5 | 57,40 zł |
| Faraday Protocol PS4 | 68,40 zł |
| Fast & Furious: Spy Racers – Rise of Sh1ft3r Complete Edition PS5 | 75,60 zł |
| Fear Effect Sedna PS4 | 7,90 zł |
| Feather PS4 | 28,00 zł |
| Firewatch PS4 | 29,40 zł |
| First Class Trouble PS5 | 29,37 zł |
| Fist of the North Star: Lost Paradise PS4 | 23,70 zł |
| Five Nights at Freddy's 2 PS4 | 16,50 zł |
| Five Nights at Freddy's PS4 | 16,50 zł |
| Flat Kingdom Paper's Cut Edition PS4 & PS5 | 18,00 zł |
| Flavouride PS4 | 11,25 zł |
| Flewfie's Adventure PS4 | 28,00 zł |
| Flippin Kaktus PS4 | 27,00 zł |
| Flockers PS4 | 11,25 zł |
| Floor Plan PS4 | 16,20 zł |
| Flower Shop: Summer In Fairbrook PS4 & PS5 | 22,50 zł |
| Fluffy Cubed PS4 | 7,20 zł |
| Fluxteria PS4 | 8,00 zł |
| Flying Soldiers PS4 | 18,63 zł |
| Flynn: Son of Crimson PS4 | 53,40 zł |
| Forgotten Hill Disillusion PS4 & PS5 | 6,75 zł |
| Formula Retro Racing PS4 | 18,90 zł |
| Fragments of Him PS4 | 11,25 zł |
| Freddy Fazbear's Pizzeria Simulator PS4 | 16,50 zł |
| Freddy Spaghetti 2 PS4 & PS5 | 4,20 zł |
| Frightence PS4 | 10,80 zł |
| From Heaven To Earth PS4 | 19,20 zł |
| From Shadows PS4 | 6,75 zł |
| Frostpunk: Console Edition PS4 | 31,00 zł |
| Fury Unleashed PS4 | 25,20 zł |
| GOD WARS Future Past PS4 | 43,80 zł |
| Ganryu 2 : Hakuma Kojiro PS4 | 34,50 zł |
| Gas Guzzlers Extreme PS4 | 22,25 zł |
| Gauntlet: Slayer Edition PS4 | 16,80 zł |
| Gekido Kintaro's Revenge PS4 | 27,00 zł |
| Gelly Break Deluxe PS4 | 26,70 zł |
| Generation Zero® PS4 | 37,20 zł |
| Genetic Disaster PS4 | 22,50 zł |
| Geometry Wars 3™: Dimensions Evolved PS4 | 12,60 zł |
| Ghost Sync PS5 | 41,40 zł |
| Giana Sisters: Twisted Dreams – Director's Cut PS4 | 20,70 zł |
| GigaBash PS5 | 119,25 zł |
| Gigapocalypse PS5 | 22,50 zł |
| Giraffe and Annika PS4 | 64,50 zł |
| Gloom and Doom PS5 | 127,20 zł |
| God Eater 3 PS4 | 40,46 zł |
| God of War® III Remastered PS4 | 44,50 zł |
| God of War™ Digital Deluxe Edition PS4 | 62,00 zł |
| Godfall Ultimate Edition PS5 | 67,60 zł |
| Godfall Ultimate Edition PS5 | 67,60 zł |
| Godlike Burger PS4 | 44,50 zł |
| Golazo! Football League PS4 | 9,72 zł |
| Golf Club Wasteland PS4 | 13,50 zł |
| Golf Zero PS4 | 4,50 zł |
| Grab the Bottle PS4 | 5,00 zł |
| Grand Prix Rock 'N Racing PS5 | 21,60 zł |
| Grass Cutter – Mutated Lawns PS4 | 8,70 zł |
| GraviFire PS4 | 8,40 zł |
| GraviFire PS5 | 8,40 zł |
| Grey Skies: A War of the Worlds Story PS4 | 9,45 zł |
| Grood PS4 | 4,20 zł |
| Guacamelee! 2 PS4 | 22,25 zł |
| Guacamelee! Super Turbo Championship Edition PS4 | 15,75 zł |
| Guards PS4 | 4,20 zł |
| Guilty Gear -Strive- + Season Pass 1 PS4 & PS5 | 194,25 zł |
| Gun Crazy PS4 | 4,50 zł |
| Gunducky Industries++ PS4 | 1,12 zł |
| Guts & Glory PS4 | 15,75 zł |
| HELLMUT: THE BADASS FROM HELL PS4 | 44,50 zł |
| Habroxia 2 PS5 | 18,00 zł |
| Handball 21 PS4 | 50,70 zł |
| Happy's Humble Burger Farm PS4 | 44,50 zł |
| Hard Reset Redux PS4 | 9,90 zł |
| Harvest Life PS4 | 49,50 zł |
| Harvest Life PS5 | 62,00 zł |
| Headsnatchers PS4 | 17,25 zł |
| Headspun PS4 | 29,50 zł |
| Heavy Fire: Red Shadow PS4 | 16,90 zł |
| Heliborne PS4 | 67,00 zł |
| Hell Let Loose Anniversary Edition PS5 | 167,30 zł |
| Hell Pie PS5 | 91,20 zł |
| Hell's High Harmonizers PS5 | 36,75 zł |
| Hello Neighbor Hide and Seek PS4 | 29,00 zł |
| Hellpoint PS5 | 47,70 zł |
| Help Will Come Tomorrow PS4 | 18,53 zł |
| Hero Defense PS4 | 24,80 zł |
| Heroes of the Monkey tavern PS4 | 13,50 zł |
| Hidden Shapes: Animals + Lovely Cats PS4 | 7,20 zł |
| Hidden Shapes: Black Skull + Old West PS4 | 7,20 zł |
| Hillbilly Doomsday PS4 | 11,25 zł |
| Him & Her Collection PS4 | 7,20 zł |
| Hindsight 20/20 – Wrath of the Raakshasa PS5 | 28,00 zł |
| Holfraine PS4 | 15,75 zł |
| Horizon Zero Dawn™ Complete Edition PS4 | 44,50 zł |
| Hot Springs Story PS4 | 29,50 zł |
| House Flipper PS4 | 62,40 zł |
| Hover Racer PS4 | 13,50 zł |
| Hunt PS4 | 9,00 zł |
| Hunt: Showdown PS4 | 55,77 zł |
| Hunting Simulator PS4 | 17,80 zł |
| Hyper Jam PS4 | 21,90 zł |
| I Love Food PS4 & PS5 | 13,50 zł |
| I Saw Black Clouds PS4 | 32,40 zł |
| I am Setsuna PS4 | 71,60 zł |
| I, AI PS4 | 21,00 zł |
| I, AI PS5 | 22,50 zł |
| I, Zombie PS4 | 4,68 zł |
| IN-VERT PS4 | 15,75 zł |
| INSIDE PS4 | 21,00 zł |
| IRON CRYPTICLE PS4 | 12,00 zł |
| Ikenfell PS4 | 44,50 zł |
| Immortal Planet PS4 | 20,70 zł |
| Immortal Realms: Vampire Wars PS4 | 67,60 zł |
| Immortals Fenyx Rising™ PS4 & PS5 | 74,75 zł |
| In Between PS4 | 9,80 zł |
| In Sound Mind PS5 | 21,75 zł |
| In rays of the Light PS4 | 16,50 zł |
| In rays of the Light PS5 | 16,50 zł |
| Indivisible PS4 | 42,25 zł |
| Industria PS5 | 53,40 zł |
| Infinite Tanks WWII PS4 | 62,30 zł |
| Infinity Runner PS4 | 11,20 zł |
| Injection π23 'No name, no number' PS4 | 34,65 zł |
| Injustice: Gods Among Us Ultimate Edition PS4 | 19,92 zł |
| Inked: A Tale of Love PS4 | 30,00 zł |
| Iron Harvest – Complete Edition PS5 | 65,70 zł |
| JETT: The Far Shore PS5 | 80,40 zł |
| JETT: The Far Shore PS5 | 80,40 zł |
| Jade's Ascension PS4 | 10,50 zł |
| Jazzpunk: Director's Cut PS4 | 24,30 zł |
| Jet Set Knights PS4 | 9,00 zł |
| JigSaw Abundance PS4 | 6,75 zł |
| JigSaw Solace PS4 | 5,40 zł |
| Jigsaw Finale PS4 | 6,75 zł |
| John Wick Hex PS4 | 17,80 zł |
| Josh Journey: Darkness Totems PS4 | 44,10 zł |
| Journey™ PS4 | 31,50 zł |
| Judgment PS4 | 62,00 zł |
| Jupiter & Mars PS4 | 20,70 zł |
| Just Dance® 2022 PS4 | 187,53 zł |
| Just Dance® 2022 PS5 | 187,53 zł |
| Just Dance® 2022 Ultimate Edition PS5 | 295,42 zł |
| Justice Sucks PS5 | 62,30 zł |
| KINGDOM HEARTS III PS4 | 179,40 zł |
| KNACK™ PS4 | 33,60 zł |
| Keep Talking and Nobody Explodes PS4 | 37,80 zł |
| Kill It With Fire PS4 | 31,50 zł |
| Kings of Lorn: The Fall of Ebris PS4 | 62,30 zł |
| Knack 2 PS4 | 67,60 zł |
| Knight Squad 2 PS4 | 44,85 zł |
| Knight's Retreat PS4 | 5,40 zł |
| Koloro PS4 | 9,00 zł |
| Kona PS5 | 13,80 zł |
| Konrad's Kittens PS4 | 27,00 zł |
| L.A. Noire: The VR Case Files PS4 | 62,50 zł |
| LA-MULANA 2 PS4 | 57,00 zł |
| LA-MULANA PS4 | 34,50 zł |
| LEGO® Jurassic World™ PS4 | 42,25 zł |
| LEGO® The Hobbit PS4 | 37,18 zł |
| LEGO® Worlds PS4 | 37,20 zł |
| LIMBO PS4 | 9,50 zł |
| LOST SPHEAR PS4 | 65,70 zł |
| LUNAR STONE: ORIGIN OF BLOOD PS4 | 16,20 zł |
| Lamentum PS4 | 26,80 zł |
| Langrisser I & II PS4 | 66,15 zł |
| Lanternium PS4 | 14,00 zł |
| Lapis x Labyrinth PS4 | 42,57 zł |
| Late Shift PS4 | 28,00 zł |
| Legend of Arcadieu Bundle PS4 & PS5 | 24,12 zł |
| Legend of Kay Anniversary PS4 | 18,60 zł |
| Legendary Eleven PS4 | 27,60 zł |
| Let Them Come PS4 | 9,00 zł |
| Let's Cook Together PS4 | 12,00 zł |
| Let's Sing 2020 PS4 | 92,95 zł |
| Let's Sing 2021 PS4 | 92,95 zł |
| Let's Sing 2022 PS5 | 98,45 zł |
| Let's Sing Queen PS4 | 92,95 zł |
| Life of Fly PS4 | 37,80 zł |
| Linn: Path of Orchards PS4 | 6,30 zł |
| Little Orpheus PS4 | 39,53 zł |
| LittleBigPlanet™ 3 PS4 | 39,50 zł |
| Lizard Lady vs the Cats Platinum Edition PS4 | 1,12 zł |
| LocoRoco™ 2 Remastered PS4 | 31,50 zł |
| LocoRoco™ Remastered PS4 | 31,50 zł |
| Loopindex PS4 & PS5 | 6,30 zł |
| Lord Of The Click PS4 | 14,00 zł |
| Lords of the Fallen (2014) PS4 | 15,80 zł |
| Lost At Sea PS5 | 18,90 zł |
| Lost Castle PS4 | 13,50 zł |
| Lost Ember PS4 | 62,50 zł |
| Lost Grimoires Collection PS5 | 65,60 zł |
| Lost Judgment Digital Deluxe Edition PS4 & PS5 | 143,55 zł |
| Lost Words: Beyond the Page PS4 | 12,60 zł |
| Lovely Planet PS4 | 11,25 zł |
| Lucky's Tale PS4 | 32,40 zł |
| Lumberjack's Dynasty PS4 | 90,30 zł |
| Lydia PS4 | 8,10 zł |
| M.A.C.E. Space Shooter PS4 | 9,00 zł |
| M.A.C.E. Tower Defense PS4 | 4,50 zł |
| METAL GEAR SURVIVE PS4 | 33,80 zł |
| MOBILE SUIT GUNDAM BATTLE OPERATION Code Fairy Deluxe Edition PS4 & PS5 | 134,50 zł |
| MOBILE SUIT GUNDAM BATTLE OPERATION Code Fairy Volume 1 PS4 & PS5 | 44,50 zł |
| MONSTER OF THE DEEP: FINAL FANTASY XV PS4 | 62,50 zł |
| MX vs. ATV Supercross Encore PS4 | 18,60 zł |
| MXGP – The Official Motocross Videogame PS4 | 4,50 zł |
| MXGP 2020 – The Official Motocross Videogame PS4 | 34,35 zł |
| MXGP 2020 – The Official Motocross Videogame PS5 | 32,85 zł |
| MY HERO ONE'S JUSTICE 2 PS4 | 74,75 zł |
| Machinarium PS4 | 12,60 zł |
| Mad Max PS4 | 26,70 zł |
| Mages and Treasures PS4 & PS5 | 9,00 zł |
| Magi Trials PS4 & PS5 | 18,00 zł |
| Magic Walk PS4 | 6,75 zł |
| Maid of Sker PS5 | 44,55 zł |
| Mana Spark PS4 | 9,00 zł |
| Manhunt PS4 | 37,80 zł |
| Marble Power Blast PS4 | 12,80 zł |
| Martha Is Dead PS4™ & PS5™ | 90,30 zł |
| Marvel's Spider-Man PS4 | 67,60 zł |
| Mary Skelter Finale PS4 | 87,60 zł |
| Mask of Mists PS4 | 25,20 zł |
| Mask of Mists PS5 | 25,20 zł |
| Masquerada: Songs and Shadows PS4 | 26,70 zł |
| Masters of Anima PS4 | 6,40 zł |
| Max Payne PS4 | 37,80 zł |
| Mayhem Brawler PS4 | 53,40 zł |
| May's Mysteries: The Secret of Dragonville PS4 | 27,60 zł |
| Maze Blaze PS4 | 31,50 zł |
| Maze Blaze PS5 | 31,50 zł |
| Medieval Dynasty PS5 | 111,75 zł |
| Mega Man 11 PS4 | 40,92 zł |
| Mega Man Legacy Collection 2 PS4 | 36,57 zł |
| Mega Man Legacy Collection PS4 | 27,60 zł |
| Mega Man X Legacy Collection 2 PS4 | 35,60 zł |
| Mega Man X Legacy Collection PS4 | 35,60 zł |
| Mega Man Zero/ZX Legacy Collection PS4 | 67,00 zł |
| Memoranda PS4 | 18,90 zł |
| Memories of East Coast PS4 & PS5 | 9,00 zł |
| Memory Lane 2 PS4 | 5,40 zł |
| Memory Lane PS4 | 5,40 zł |
| Metal Gear Solid V: The Definitive Experience PS4 | 15,80 zł |
| Metrico+ PS4 | 18,90 zł |
| Metro Redux PS4 | 18,60 zł |
| Metro: Last Light Redux PS4 | 13,35 zł |
| Metropolis: Lux Obscura PS4 | 13,20 zł |
| Mia's Christmas PS4 | 6,75 zł |
| Mia's Picnic PS4 | 6,00 zł |
| Micetopia PS4 | 4,20 zł |
| Middle-earth™: Shadow of Mordor™ PS4 | 35,55 zł |
| Miden Tower PS4 | 34,50 zł |
| Mighty Goose PS5 | 38,50 zł |
| Mighty Switch Force! Collection PS4 | 49,50 zł |
| Milanoir PS4 | 8,10 zł |
| Mind Maze PS4 | 5,25 zł |
| Mind Maze PS5 | 5,25 zł |
| Minesweeper Genius PS4 | 8,10 zł |
| Mini Car Racing 2 PS4 | 15,00 zł |
| Mini Madness PS4 | 20,25 zł |
| Monkey King: Master of the Clouds PS4 | 5,62 zł |
| Monkey Kong PS4 | 10,80 zł |
| Monster Blast PS4 | 12,80 zł |
| Monster Boy and the Cursed Kingdom PS5 | 55,77 zł |
| Monster Energy Supercross – The Official Videogame 4 PS4 | 32,85 zł |
| Monster Energy Supercross – The Official Videogame 4 PS5 | 32,85 zł |
| Monster Prom: XXL PS4 | 20,77 zł |
| Moon Raider PS4 | 8,40 zł |
| Moonlighter PS4 | 15,80 zł |
| Mortal Kombat 11 Ultimate + Injustice 2 Leg. Edition Bundle PS5 | 83,80 zł |
| Mothmen 1966 PS4 | 27,00 zł |
| MotoGP™21 PS4 | 32,85 zł |
| MotoGP™21 PS5 | 32,85 zł |
| MouseBot: Escape from CatLab PS4 | 9,00 zł |
| Mr. DRILLER DrillLand PS4 & PS5 | 26,70 zł |
| Mr. Hibbl – PS4 & PS5 | 21,60 zł |
| Mr. Shifty PS4 | 17,25 zł |
| Mugsters PS4 | 11,25 zł |
| Murder Diaries PS4 | 32,40 zł |
| Murder on the Marine Express PS5 | 11,25 zł |
| Murdered: Soul Suspect™ PS4 | 7,90 zł |
| Music Racer PS4 | 14,50 zł |
| Music Racer: Ultimate PS4 | 16,00 zł |
| Music Racer: Ultimate PS5 | 16,00 zł |
| Mutant Football League PS4 | 17,70 zł |
| My Aunt is a Witch PS4 | 15,60 zł |
| My Friend Peppa Pig: Complete Edition PS5 | 75,60 zł |
| MyMaitê PS4 | 11,25 zł |
| Märchen Forest PS4 | 29,80 zł |
| NAMCO Museum Archives Vol 1 PS4 | 21,00 zł |
| NARUTO SHIPPUDEN: Ultimate Ninja STORM 4 Road to Boruto PS4 | 41,80 zł |
| NARUTO TO BORUTO: SHINOBI STRIKER PS4 | 29,90 zł |
| NASCAR Heat 5 PS4 | 33,60 zł |
| NECROPOLIS: A Diabolical Dungeon Delve PS4 | 13,44 zł |
| NHL® 23 X-Factor Edition PS4™ & PS5™ | 224,95 zł |
| NORTH PS4 | 6,60 zł |
| NOSTALGIC TRAIN PS4 | 44,25 zł |
| NOSTALGIC TRAIN PS5 | 47,25 zł |
| Narcosis PS4 | 34,50 zł |
| Naught PS4 | 22,25 zł |
| Need a Packet? PS4 | 8,70 zł |
| Neon Drive PS4 | 22,50 zł |
| NeonLore PS4 | 10,80 zł |
| Nerved PS4 | 12,00 zł |
| NeuroWorm PS4 | 18,00 zł |
| Never Alone (Kisima Ingitchuna) PS4 | 12,60 zł |
| NeverEnd PS4 | 3,75 zł |
| New Tales from the Borderlands: Deluxe Edition PS5 | 164,25 zł |
| Newtonian Inversion PS4 | 1,37 zł |
| Nexoria: Dungeon Rogue Heroes PS4 | 11,25 zł |
| Nexoria: Dungeon Rogue Heroes PS5 | 11,25 zł |
| Night Book PS4 | 30,60 zł |
| Nine Parchments PS4 | 22,25 zł |
| Ninjin: Clash of Carrots PS4 | 4,50 zł |
| Nioh PS4 | 44,50 zł |
| Nioh – Complete Edition PS4 | 67,60 zł |
| No Time To Explain PS4 | 17,25 zł |
| Nobody Saves the World + Frozen Hearth Bundle PS5 | 85,40 zł |
| Norman's Great Illusion PS4 | 8,40 zł |
| Not A Hero PS4 | 11,80 zł |
| Not Not – A Brain Buster PS4 | 1,80 zł |
| Nuclear Corps PS4 | 11,80 zł |
| ONINAKI PS4 | 87,60 zł |
| OVIVO PS4 | 11,60 zł |
| OVIVO PS5 | 11,60 zł |
| Obliteracers PS4 | 12,60 zł |
| Of Tanks and Demons III PS4 | 14,00 zł |
| Off And On Again PS4 | 22,50 zł |
| Oh My Godheads PS4 | 12,60 zł |
| Oh…Sir! The Insult Simulator PS4 | 6,75 zł |
| OhShape PS4 | 71,20 zł |
| Oh…Sir! The Hollywood Roast PS4 | 11,25 zł |
| Olija PS4 | 34,50 zł |
| Oliver's Adventures in the Fairyland PS4 | 22,40 zł |
| One Escape PS4 & PS5 | 4,20 zł |
| One Eyed Kutkh PS4 | 6,30 zł |
| One Last Memory PS4 | 41,40 zł |
| One Piece Burning Blood PS4 | 25,35 zł |
| One Strike PS4 | 4,50 zł |
| One True Hero PS4 | 48,30 zł |
| Onechanbara Z2: Chaos PS4 | 21,80 zł |
| Operation: Tango PS5 | 35,50 zł |
| Orbibot PS4 & PS5 | 6,30 zł |
| Orbibot PS4 & PS5 | 6,30 zł |
| Orcs Must Die! 3 Bundle PS5 | 82,00 zł |
| Ord. PS4 | 4,20 zł |
| Outbreak Complete Collection PS5 | 53,85 zł |
| Outbreak: Contagious Memories PS4 | 46,90 zł |
| Outbreak: Contagious Memories PS5 | 46,90 zł |
| Outbuddies DX PS4 | 15,00 zł |
| Outlast 2 PS4 | 12,40 zł |
| Outlast PS4 | 7,90 zł |
| PAC-MAN MUSEUM+ PS4 | 53,40 zł |
| PAW Patrol Mighty Pups Save Adventure Bay PS5 | 67,00 zł |
| PJ MASKS: HEROES OF THE NIGHT – COMPLETE EDITION PS5 | 75,60 zł |
| PLANET ALPHA PS4 | 13,50 zł |
| Paint the Town Red PS5 | 35,50 zł |
| Pantsu Hunter: Back to the 90s PS4 | 20,40 zł |
| Pantsu Hunter: Back to the 90s PS5 | 23,60 zł |
| Paradox Error PS4 | 9,00 zł |
| Paradox Error PS5 | 9,00 zł |
| Party Hard 2 PS4 | 26,70 zł |
| Party Hard PS4 | 17,70 zł |
| Pathfinder: Kingmaker – Definitive Edition PS4 | 33,80 zł |
| Pathologic 2 PS4 | 43,20 zł |
| Paw Paw Paw PS4 | 4,50 zł |
| Pawarumi PS4 | 41,40 zł |
| Perfect Universe PS4 | 13,50 zł |
| Persian Nights 2: Moonlight Veil PS4 | 27,60 zł |
| Persian Nights: Sands of Wonders PS4 | 27,60 zł |
| Persona 3: Dancing in Moonlight PS4 | 37,20 zł |
| Persona®5 Strikers PS4 | 103,60 zł |
| Pets No More PS4 | 13,50 zł |
| Phantom Breaker: Omnia PS4 | 89,50 zł |
| Phantom Doctrine PS4 | 26,85 zł |
| Phantom Trigger PS4 | 28,50 zł |
| Phoenix Wright: Ace Attorney Trilogy PS4 | 62,50 zł |
| Pig Eat Ball PS4 | 30,50 zł |
| Pinku Kult: Hex Mortis PS4 | 28,00 zł |
| Pirates Pinball PS5 | 5,40 zł |
| PixARK PS4 | 42,25 zł |
| Pixel Devil and the Broken Cartridge PS4 | 15,75 zł |
| Pixel Gladiator PS4 | 4,20 zł |
| Pixel Heroes: Byte & Magic PS4 | 11,80 zł |
| Plague Inc: Evolved PS4 | 21,42 zł |
| Planet Coaster: Console Edition PS5 | 47,25 zł |
| Planet Quiz: Learn & Discover PS4 | 16,20 zł |
| Planet RIX-13 PS4 | 6,30 zł |
| Plants vs. Zombies™ Garden Warfare 2 PS4 | 19,75 zł |
| Pnevmo-Capsula PS4 | 15,75 zł |
| Pnevmo-Capsula PS5 | 15,75 zł |
| Pocket Harvest PS4 | 29,50 zł |
| Poison Control PS4 | 20,28 zł |
| Poker Pretty Girls Battle: Texas Hold'em PS4 & PS5 | 13,50 zł |
| Police Stories PS4 | 24,15 zł |
| Pool & Snooker Nation Bundle PS5 | 23,60 zł |
| Pool Nation PS4 | 16,00 zł |
| Pool Nation PS5 | 16,00 zł |
| Potata PS4 | 18,90 zł |
| Potion Party PS4 | 22,50 zł |
| Pretty Girls Klondike Solitaire PS4 & PS5 | 13,50 zł |
| Pretty Girls Panic! PS4 & PS5 | 13,50 zł |
| Pro Deer Hunting 2 PS4 | 13,60 zł |
| Pro Deer Hunting Out West PS4 | 13,60 zł |
| Pro Deer Hunting Out West PS5 | 18,00 zł |
| Pro Deer Hunting PS4 | 13,60 zł |
| Pumpkin Jack PS5 | 60,30 zł |
| Punch Club PS4 | 11,25 zł |
| Putty Squad Game PS4 | 24,75 zł |
| Puzzle Frenzy PS4 | 6,75 zł |
| Puzzle Showdown 4K PS4 | 11,25 zł |
| Pyramid Quest PS4 | 18,00 zł |
| Pyre PS4 | 25,20 zł |
| Quest Hunter PS4 | 46,90 zł |
| RAD PS4 | 21,00 zł |
| RC Airplane Challenge PS5 | 34,50 zł |
| REKT! High Octane Stunts PS4 | 8,10 zł |
| RESIDENT EVIL 2 PS5 | 42,25 zł |
| RESIDENT EVIL 5 PS4 | 33,60 zł |
| RESIDENT EVIL REVELATIONS PS4 | 27,65 zł |
| RIDE 3 PS4 | 32,85 zł |
| ROCK BOSHERS DX: DIRECTOR'S CUT PS4 | 7,50 zł |
| Radical Rex (QUByte Classics) PS4 | 21,60 zł |
| Radon Blast PS4 | 9,00 zł |
| Radon Break PS4 | 12,80 zł |
| Raging Justice PS4 | 10,80 zł |
| Raiden V: Director's Cut PS4 | 51,60 zł |
| Rainbow Moon PS4 | 13,80 zł |
| Ranch Planet PS4 | 9,60 zł |
| Ratchet & Clank™ PS4 | 44,50 zł |
| Rayland PS4 & PS5 | 15,75 zł |
| Real Farm PS4 | 25,35 zł |
| Rebel Cops PS4 | 6,30 zł |
| Red Dead Revolver PS4 | 37,80 zł |
| Red Square Escape 2 PS4 | 11,25 zł |
| Redeemer: Enhanced Edition PS4 | 10,35 zł |
| Reed Remastered PS5 | 2,25 zł |
| Reminiscence in the Night PS4 & PS5 | 8,40 zł |
| Renzo Racer PS5 | 54,50 zł |
| Resident Evil 0 PS4 | 21,00 zł |
| Resident Evil 6 PS4 | 33,60 zł |
| Resident Evil Code: Veronica X PS4 | 25,20 zł |
| Resident Evil PS4 | 21,00 zł |
| Retrace: Memories of Death PS4 | 9,90 zł |
| RetroMania Wrestling PS4 | 87,50 zł |
| Revenant Dogma PS4 | 34,50 zł |
| Rhythm of the Gods PS4 | 27,00 zł |
| Rift Adventure PS4 | 10,80 zł |
| Rift Keeper PS4 | 12,60 zł |
| Rigid Force Redux PS4 | 26,80 zł |
| Riptide GP2 PS4 | 12,80 zł |
| Riptide GP: Renegade PS4 | 18,00 zł |
| Rise of Insanity PS4 | 44,10 zł |
| Rise of the Tomb Raider: 20 Year Celebration PS4 | 24,80 zł |
| Rising Hell PS4 | 24,00 zł |
| River City Girls PS4 & PS5 | 80,40 zł |
| Road to Ballhalla PS4 | 17,25 zł |
| Road to Guangdong PS4 | 26,70 zł |
| Roarr! Jurassic Edition PS4 | 8,10 zł |
| Robonauts PS4 | 4,50 zł |
| Rock of Ages 2: Bigger & Boulder™ PS4 | 13,00 zł |
| Rock of Ages 3: Make & Break PS4 | 18,60 zł |
| Rogue Explorer PS4 & PS5 | 14,40 zł |
| Rogue Stormers PS4 | 35,60 zł |
| Roll The Cat PS4 & PS5 | 13,50 zł |
| Roombo: First Blood PS4 | 12,60 zł |
| Rugby 20 PS4 | 32,25 zł |
| Runbow PS4 | 12,60 zł |
| Rune Lord PS4 | 22,40 zł |
| Rusty Gun PS4 | 14,00 zł |
| Röki PS5 | 35,60 zł |
| SCARLET NEXUS Deluxe Edition PS4 & PS5 | 84,75 zł |
| SEGA® Mega Drive Classics™ PS4 | 37,20 zł |
| SEPARATION PS4 | 51,75 zł |
| SEUM: Speedrunners from Hell PS4 | 11,80 zł |
| SIMULACRA PS4 | 32,45 zł |
| SINNER: Sacrifice for Redemption PS4 | 17,00 zł |
| SNK 40th ANNIVERSARY COLLECTION PS4 | 84,50 zł |
| STAB STAB STAB! PS4 | 13,50 zł |
| STELLATUM PS4 | 16,80 zł |
| STELLATUM PS5 | 16,80 zł |
| STRAFE PS4 | 22,77 zł |
| STRIDER PS4 | 12,60 zł |
| SUPERHERO-X PS4 | 31,05 zł |
| Safari Pinball PS5 | 5,40 zł |
| Sagebrush PS4 | 2,50 zł |
| Saints Row: The Third Remastered PS4 | 42,25 zł |
| Saints Row: The Third Remastered PS5 | 42,25 zł |
| Sakura MMO 2 PS4 & PS5 | 24,12 zł |
| Save the Ninja Clan PS4 | 3,75 zł |
| Scheming Through The Zombie Apocalypse: The Beginning PS4 | 4,50 zł |
| Seasons after Fall PS4 | 8,40 zł |
| Sephirothic Stories PS4 | 31,05 zł |
| Session: Skate Sim PS5 | 153,30 zł |
| Severed Steel PS5 | 70,85 zł |
| Shadow of the Colossus™ PS4 | 84,50 zł |
| Shadwen PS4 | 19,25 zł |
| Shantae and the Seven Sirens PS4 and PS5 | 77,40 zł |
| Shantae: Risky's Revenge – Director's Cut PS5 | 22,50 zł |
| Shark Pinball PS5 | 5,40 zł |
| Shiness: The Lightning Kingdom PS4 | 8,40 zł |
| Shiro PS4 | 11,25 zł |
| Shoot 1UP DX PS4 | 13,50 zł |
| Shoppe Keep PS4 | 17,70 zł |
| Shovel Knight Pocket Dungeon PS4 | 71,20 zł |
| Sigi – A Fart for Melusina PS4 | 8,40 zł |
| Silenced: The House PS4 | 15,75 zł |
| Silenced: The House PS5 | 15,75 zł |
| Silk PS4 | 22,00 zł |
| Silver Chains PS4 | 19,80 zł |
| Sir Lovelot PS4 | 13,50 zł |
| Sir Lovelot PS5 | 13,50 zł |
| Skatemasta Tcheco PS4 | 9,00 zł |
| Skatemasta Tcheco PS5 | 9,00 zł |
| Skeletal Avenger PS5 | 30,80 zł |
| Skul: The Hero Slayer PS4 | 46,20 zł |
| Skully PS4 | 24,80 zł |
| Sky Gamblers – Air Supremacy 2 PS4 | 93,80 zł |
| SkyDrift Infinity PS4 | 55,20 zł |
| SkyTime PS4 | 5,00 zł |
| Skyland: Heart of the Mountain PS5 | 27,60 zł |
| Sleepin' Guy Deluxe Edition PS5 | 23,40 zł |
| Sleeping Dogs™ Definitive Edition PS4 | 18,60 zł |
| Slender: The Arrival PS4 | 8,40 zł |
| Slime-san: Superslime Edition PS4 | 17,70 zł |
| Snakeybus PS4 | 27,00 zł |
| Sniper Elite V2 Remastered PS4 | 14,50 zł |
| Sniper Elite VR PS4 | 46,90 zł |
| Sniper Ghost Warrior Contracts 2 Elite Edition PS5 | 67,60 zł |
| Snooker Nation Championship PS4 | 13,60 zł |
| Snooker Nation Championship PS5 | 13,60 zł |
| Sonar Beat PS4 | 3,37 zł |
| Sonic Colours: Ultimate PS4 | 84,50 zł |
| Sonic Origins Digital Deluxe PS4 & PS5 | 99,50 zł |
| Soul Hackers 2 Digital Deluxe Edition PS4 & PS5 | 149,50 zł |
| SoulFrost PS4 | 11,25 zł |
| South of the Circle PS5 | 41,30 zł |
| Space Explorers : Lunar Mission PS4 | 4,72 zł |
| Space Explorers: Red Planet PS4 | 4,72 zł |
| Space Hulk: Tactics PS4 | 11,80 zł |
| Space Moth Lunar Edition PS4 | 16,00 zł |
| Spacewing War PS4 & PS5 | 22,40 zł |
| Sparkle 2 PS4 & PS5 | 12,80 zł |
| Sparkle 2 PS4 & PS5 | 12,80 zł |
| Speaking Simulator PS4 | 17,25 zł |
| Speed Limit PS4 | 18,00 zł |
| Speed Truck Racing PS5 | 21,60 zł |
| SpeedRunners PS4 | 4,20 zł |
| Spelunky PS4 | 12,60 zł |
| Spencer PS4 | 12,80 zł |
| SpiderHeck PS5 | 48,30 zł |
| Spidersaurs PS5 | 62,30 zł |
| Spiral Splatter PS4 | 6,30 zł |
| Spirit Roots PS4 | 14,40 zł |
| Spitlings PS4 | 34,50 zł |
| Spyro™ Reignited Trilogy PS4 | 59,15 zł |
| Star Hunter DX PS4 | 20,00 zł |
| Stardust Galaxy Warriors: Stellar Climax PS4 | 22,50 zł |
| State of Anarchy: Master of Mayhem PS4 | 7,60 zł |
| Steam Tactics PS4 | 15,60 zł |
| Steampunk Tower 2 PS4 | 12,60 zł |
| Steamroll: Rustless Edition PS4 | 18,00 zł |
| Steelrising – Bastille Edition PS5 | 207,35 zł |
| Steve Jackson's Sorcery! PS4 | 57,00 zł |
| Stilstand PS4 | 8,10 zł |
| Strategic Mind: Blitzkrieg PS4 | 67,00 zł |
| Strategic Mind: Fight for Freedom PS4 | 100,50 zł |
| Strategic Mind: The Pacific PS4 | 67,00 zł |
| Streets of Rogue PS4 | 22,25 zł |
| Styx: Master of Shadows PS4 | 8,90 zł |
| Styx: Shards of Darkness PS4 | 8,90 zł |
| Subterrain PS4 | 38,50 zł |
| Suicide Guy PS4 | 5,40 zł |
| Summertime Madness PS4 | 34,50 zł |
| Summertime Madness PS5 | 34,50 zł |
| Super Blackjack Battle II – Turbo Edition – The Card Warriors PS4 | 6,60 zł |
| Super Bullet Break PS4 | 66,75 zł |
| Super Cyborg PS4 | 16,00 zł |
| Super Korotama PS4 | 11,25 zł |
| Super Perils of Baking PS4 & PS5 | 40,50 zł |
| Super Star Blast PS4 | 9,00 zł |
| Super Toy Cars 2 PS4 | 34,50 zł |
| SuperMash PS4 | 15,80 zł |
| Surviving Mars PS4 | 25,80 zł |
| Swamp Defense 2 PS4 | 9,00 zł |
| Sweet Witches PS4 | 8,40 zł |
| Sword Art Online: Lost Song PS4 | 31,35 zł |
| Swordbreaker The Game PS4 | 10,50 zł |
| Synth Riders PS4 | 74,12 zł |
| Sébastien Loeb Rally EVO PS4 | 7,90 zł |
| THE QUIET MAN™ PS4 | 12,60 zł |
| TOEM PS5 | 44,50 zł |
| TT Isle of Man: Ride on the Edge PS4 | 8,90 zł |
| Tacoma PS4 | 21,00 zł |
| Taiko no Tatsujin: Drum Session! PS4 | 49,80 zł |
| Taimumari: Complete Edition PS4 | 15,75 zł |
| Takotan PS4 | 8,70 zł |
| Takotan PS5 | 9,60 zł |
| Tales Of Arise Deluxe Edition PS4 & PS5 | 151,60 zł |
| Tangle Tower PS4 | 38,50 zł |
| Tanks vs Tanks PS4 | 6,75 zł |
| Tanks vs Tanks PS5 | 18,00 zł |
| Taqoban PS4 & PS5 | 11,25 zł |
| Tesla Force PS4 & PS5 | 27,60 zł |
| Tetsumo Party PS4 | 6,75 zł |
| The 25th Ward: The Silver Case PS4 | 32,25 zł |
| The Alliance Alive HD Remastered PS4 | 62,70 zł |
| The Amazing American Circus PS4 | 31,15 zł |
| The American Dream PS4 | 48,30 zł |
| The Bard's Tale IV: Director's Cut PS4 | 25,35 zł |
| The Book of Unwritten Tales 2 PS4 | 18,60 zł |
| The Bunker PS4 | 37,80 zł |
| The Crew® 2 Standard Edition PS4 | 40,00 zł |
| The Curious Tale of the Stolen Pets PS4 | 22,50 zł |
| The Drone Racing League Simulator PS4 | 22,50 zł |
| The Dwarves PS4 | 25,35 zł |
| The Elder Scrolls V: Skyrim Special Edition – PS5 & PS4 | 42,25 zł |
| The Eternal Castle [Remastered] PS4 | 17,25 zł |
| The Evil Within 2 PS4 | 33,80 zł |
| The Exorcist: Legion VR PS4 | 23,25 zł |
| The Explorer of Night PS4 | 11,25 zł |
| The Falconeer: Warrior Edition PS5 | 51,60 zł |
| The Falconeer: Warrior Edition PS5 | 63,60 zł |
| The Fall PS4 | 13,50 zł |
| The Fall Part 2: Unbound PS4 | 23,10 zł |
| The Final Station PS4 | 20,70 zł |
| The Girl and the Robot PS4 | 41,40 zł |
| The Great Perhaps PS4 | 10,50 zł |
| The Infectious Madness of Doctor Dekker PS4 | 29,50 zł |
| The Inner World PS4 | 12,60 zł |
| The Inpatient PS4 | 39,50 zł |
| The Jackbox Party Pack 3 PS4 | 79,10 zł |
| The Jackbox Party Pack 6 PS4 | 75,00 zł |
| The Jackbox Party Pack 7 PS5 | 80,40 zł |
| The King's Bird PS4 | 26,70 zł |
| The LEGO® Movie Videogame PS4 | 33,80 zł |
| The Last Campfire PS4 | 18,90 zł |
| The Last Oricru PS5 | 113,23 zł |
| The Last Stand: Aftermath PS4 | 76,30 zł |
| The Last Stand: Aftermath PS5 | 76,30 zł |
| The Liar Princess and the Blind Prince PS4 | 44,50 zł |
| The Little Acre PS4 | 11,25 zł |
| The Medium PS5 | 117,04 zł |
| The Mooseman PS4 | 13,20 zł |
| The Mooseman PS5 | 12,80 zł |
| The Night Journey PS4 | 22,50 zł |
| The Order: 1886™ PS4 | 67,60 zł |
| The Pedestrian PS5 | 26,80 zł |
| The Princess Guide PS4 | 20,28 zł |
| The Quarry – Deluxe Edition for PS4™ & PS5™ | 194,50 zł |
| The Raven Remastered PS4 | 31,00 zł |
| The Riftbreaker PS5 | 83,85 zł |
| The Shapeshifting Detective PS4 | 29,50 zł |
| The Silver Case PS4 | 32,25 zł |
| The Sinking City PS4 | 41,80 zł |
| The Sojourn PS4 | 24,75 zł |
| The StoryTale PS4 | 11,25 zł |
| The Surge 2 PS4 | 42,16 zł |
| The Talos Principle: Deluxe Edition PS4 | 38,70 zł |
| The Technomancer PS4 | 9,00 zł |
| The Tower of Beatrice PS4 | 6,25 zł |
| The Uncertain: Last Quiet Day PS4 | 34,50 zł |
| The Walking Dead Onslaught PS4 | 37,20 zł |
| The Warriors PS4 | 37,80 zł |
| The Wild Eight PS4 | 26,70 zł |
| The Witch and the Hundred Knight: Revival Edition PS4 | 33,80 zł |
| Thea: The Awakening PS4 | 74,25 zł |
| Them Bombs PS4 | 7,20 zł |
| Theseus PS4 | 16,80 zł |
| Thimbleweed Park PS4 | 44,50 zł |
| This Is the Police 2 PS4 | 18,60 zł |
| This is the Police PS4 | 11,85 zł |
| This is the Zodiac Speaking PS4 | 17,70 zł |
| Thumper PS4 | 22,25 zł |
| Thunder Kid: Hunt for the Robot Emperor PS4 & PS5 | 18,00 zł |
| Time Carnage PS4 | 35,60 zł |
| Time Loader PS4 | 34,50 zł |
| Timothy and the Mysterious Forest PS4 | 7,20 zł |
| Tinykin PS5 | 79,80 zł |
| Tip Top: Don't fall! PS4 | 31,50 zł |
| Tip Top: Don't fall! PS5 | 31,50 zł |
| Titanfall™ 2 Standard Edition PS4 | 15,80 zł |
| ToeJam & Earl: Back in the Groove! PS4 | 33,50 zł |
| Tokyo Twilight Ghost Hunters: Daybreak Special Gigs PS4 | 17,80 zł |
| Tom Clancy's Ghost Recon® Breakpoint PS4 | 43,48 zł |
| Tom Clancy's Rainbow Six Siege Deluxe Edition PS5 | 39,60 zł |
| Tomb Raider: Definitive Edition PS4 | 19,75 zł |
| Totally Reliable Delivery Service PS4 | 15,75 zł |
| Touhou Genso Wanderer Reloaded PS4 | 57,25 zł |
| Touhou Kobuto V: Burst Battle PS4 | 12,90 zł |
| Tour de France 2021 PS4 | 43,80 zł |
| Tour de France 2021 PS5 | 51,80 zł |
| Tower Princess PS4 | 62,30 zł |
| Traffic Jams PS4 | 13,35 zł |
| Trails and Traces: The Tomb of Thomas Tew PS4 & PS5 | 6,30 zł |
| Train Life: A Railway Simulator – Orient-Express Train Edition PS5 | 118,30 zł |
| TrainerVR PS4 | 25,20 zł |
| Transient: Extended Edition PS4 | 35,60 zł |
| Trash Sailors PS4 | 62,30 zł |
| Trax PS4 | 13,80 zł |
| Tribes of Midgard PS4 & PS5 | 44,50 zł |
| Trickster VR: Co-op Dungeon Crawler PS4 | 54,75 zł |
| Tricky Towers PS4 | 20,70 zł |
| Trine 2: Complete Story PS4 | 19,25 zł |
| Trine 3: The Artifacts of Power PS4 | 24,75 zł |
| Trine 4: The Nightmare Prince PS4 | 32,25 zł |
| Trine Enchanted Edition PS4 | 14,75 zł |
| Truck Driver PS4 | 84,50 zł |
| Trulon: The Shadow Engine PS4 | 15,80 zł |
| Trüberbrook PS4 | 24,80 zł |
| Tunche PS4 | 44,50 zł |
| Typoman PS4 | 18,00 zł |
| UNIT 4 PS4 | 13,80 zł |
| UNO® PS4 | 16,80 zł |
| Ultimate Chicken Horse PS4 | 37,50 zł |
| Ultimate Racing 2D PS4 | 4,50 zł |
| Ultra Hat Dimension PS4 | 4,50 zł |
| Ultrawings® PS4 | 49,50 zł |
| Umbrella Corps PS4 | 24,15 zł |
| Uncharted™: The Nathan Drake Collection PS4 | 39,50 zł |
| Undead Horde PS4 & PS5 | 23,10 zł |
| Under The Jolly Roger PS4 | 40,50 zł |
| Undungeon PS4 | 62,30 zł |
| Unravel PS4 | 22,25 zł |
| Unsolved Riddles PS5 | 65,60 zł |
| Until Dawn: Rush of Blood PS4 | 35,60 zł |
| Until Dawn™ PS4 | 39,50 zł |
| Utawarerumono: ZAN PS4 | 85,47 zł |
| VICO 2: SAVE THE CHILDREN PS4 | 13,95 zł |
| VRobot PS4 | 20,70 zł |
| Valkyria Chronicles 4 PS4 | 37,50 zł |
| Valkyria Chronicles Remastered PS4 | 26,70 zł |
| Valley PS4 | 12,60 zł |
| Vambrace: Cold Soul PS4 | 19,80 zł |
| Vampire: The Masquerade – Swansong PS4 | 129,50 zł |
| Vampire: The Masquerade – Swansong PS5 | 129,50 zł |
| Vasilis PS4 | 5,25 zł |
| Vera Blanc: Full Moon PS4 | 4,20 zł |
| Violetti Goottii PS4 | 0,57 zł |
| Void Source PS4 | 6,75 zł |
| WARTILE PS4 | 53,40 zł |
| Wailing Heights PS4 | 18,00 zł |
| Walden, a game PS4 | 22,50 zł |
| Wally and the FANTASTIC PREDATORS PS4 | 41,40 zł |
| Wandersong PS4 | 22,25 zł |
| War Tech Fighters PS4 | 24,30 zł |
| WarDogs: Red's Return PS4 | 7,20 zł |
| Wargroove PS4 | 34,00 zł |
| Warpips PS4 | 44,50 zł |
| Warpips PS5 | 44,50 zł |
| Waves Out! PS4 | 10,50 zł |
| Way of the Passive Fist PS4 | 12,20 zł |
| We Are OFK PS5 | 62,30 zł |
| We Happy Few PS4 | 29,90 zł |
| We Sing PS4 | 24,80 zł |
| We Sing Pop PS4 | 24,80 zł |
| We. The Revolution PS4 | 27,25 zł |
| WeakWood Throne PS4 | 7,35 zł |
| Weapon of Choice DX PS4 | 13,50 zł |
| Weedcraft Inc PS4 | 91,20 zł |
| Welcome to Hanwell PS4 | 9,45 zł |
| Werewolf: The Apocalypse — Heart of the Forest PS4 | 37,80 zł |
| What Lies in the Multiverse PS4 | 20,70 zł |
| What Lies in the Multiverse PS5 | 20,70 zł |
| Where Are My Friends? PS4 | 5,80 zł |
| Whipseey and the Lost Atlas PS4 | 8,10 zł |
| Why Pizza? PS4 | 11,25 zł |
| Why Pizza? PS5 | 11,25 zł |
| Wild West Crops PS4 & PS5 | 9,00 zł |
| Wildfire PS4 | 34,50 zł |
| Will You Snail? PS4 | 34,50 zł |
| Windbound PS4 | 17,80 zł |
| Windlands 2 PS4 | 65,79 zł |
| Wing of Darkness PS4 | 26,80 zł |
| Winkeltje: The Little Shop PS4 | 44,80 zł |
| Witchcrafty PS4 | 31,50 zł |
| Witchcrafty PS5 | 31,50 zł |
| Wizard of Legend PS4 | 20,10 zł |
| Wizards Tourney PS4 | 11,25 zł |
| Woodle Tree 2: Deluxe+ PS4 | 7,02 zł |
| Word Mesh PS4 | 12,80 zł |
| WordHerd PS4 | 20,25 zł |
| World Cruise Story PS4 | 29,50 zł |
| World to the West PS4 | 26,70 zł |
| Worms Rumble – Digital Deluxe Edition PS4 & PS5 | 17,80 zł |
| Would you like to run an idol café? 2 PS4 & PS5 | 18,00 zł |
| Wraith: The Oblivion – Afterlife PS4 | 44,50 zł |
| X-Morph: Defense PS4 | 17,80 zł |
| XCOM® 2 PS4 | 25,90 zł |
| YIIK: A Postmodern RPG PS4 | 44,50 zł |
| Yakuza Kiwami 2 PS4 | 19,75 zł |
| Yakuza Kiwami PS4 | 19,75 zł |
| Yet Another Zombie Defense HD PS4 | 5,25 zł |
| Youtubers Life OMG PS4 | 37,20 zł |
| Yuoni PS5 | 51,00 zł |
| Zero Strain PS4 | 13,50 zł |
| Zero Strain PS5 | 13,50 zł |
| Zotrix PS4 | 6,75 zł |
| de Blob 2 PS4 | 31,00 zł |
| de Blob PS4 | 19,75 zł |
| eCrossminton PS4 | 17,25 zł |
| inFAMOUS Second Son™ PS4 | 39,50 zł |
| inFAMOUS™ First Light PS4 | 31,50 zł |
| on Sunday PS4 | 4,12 zł |
| orbit.industries PS5 | 57,85 zł |
| pixelBOT EXTREME! PS4 | 22,50 zł |
| resident evil 4 PS4 | 33,60 zł |
| void TRRLM(); //Void Terrarium PS4 | 43,60 zł |
| void tRrLM();++ //Void Terrarium++ PS5 | 67,60 zł |
| while True: learn() PS4 | 48,30 zł |
Źródło: lowcygier